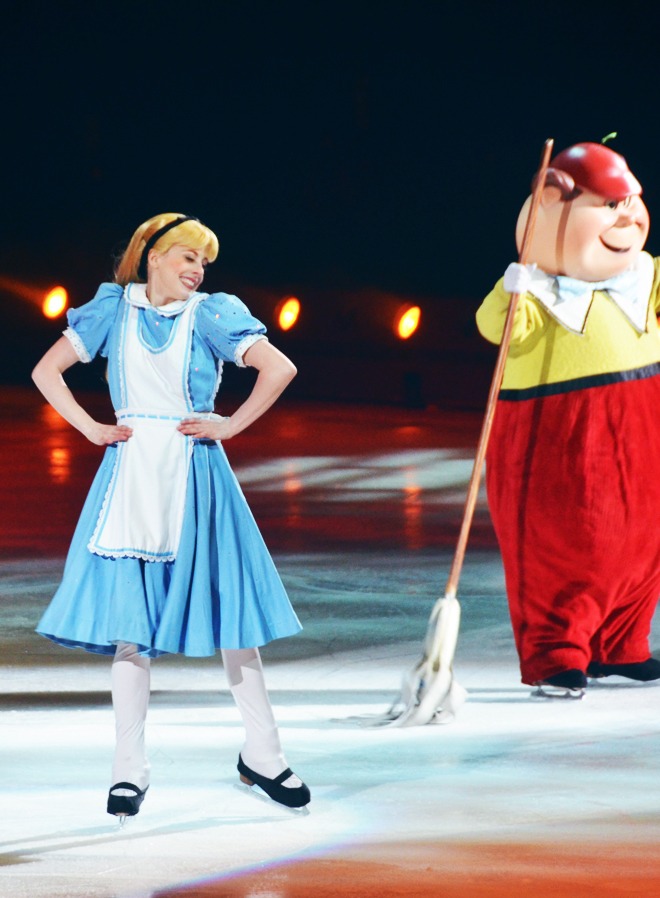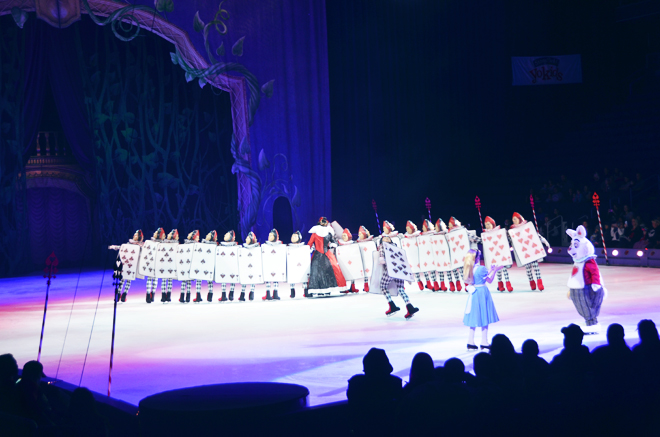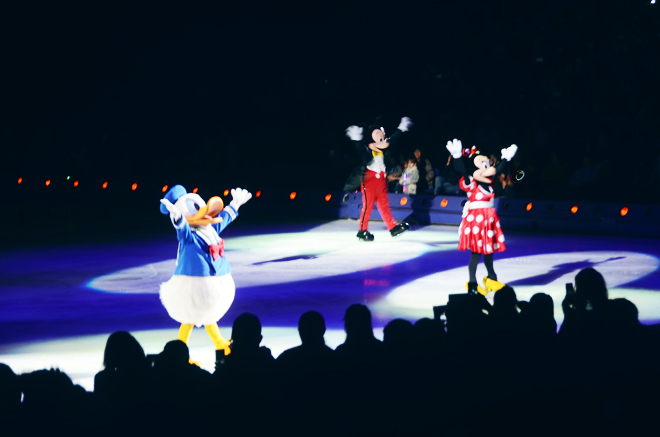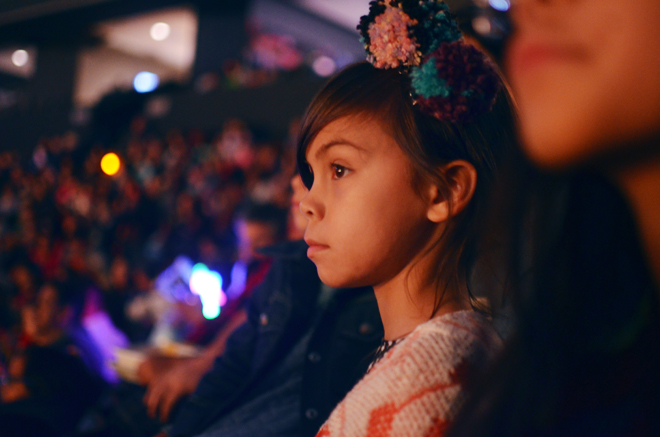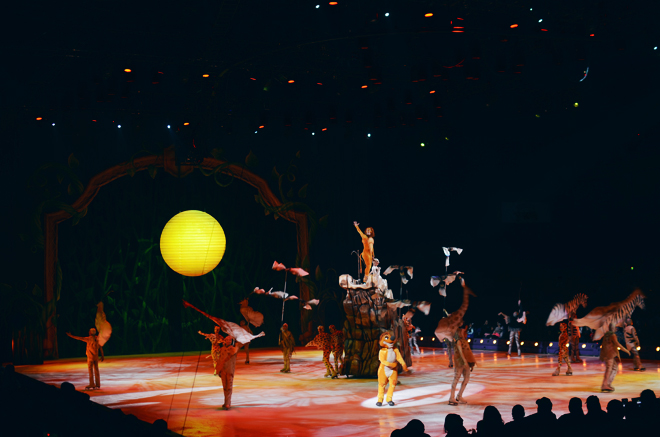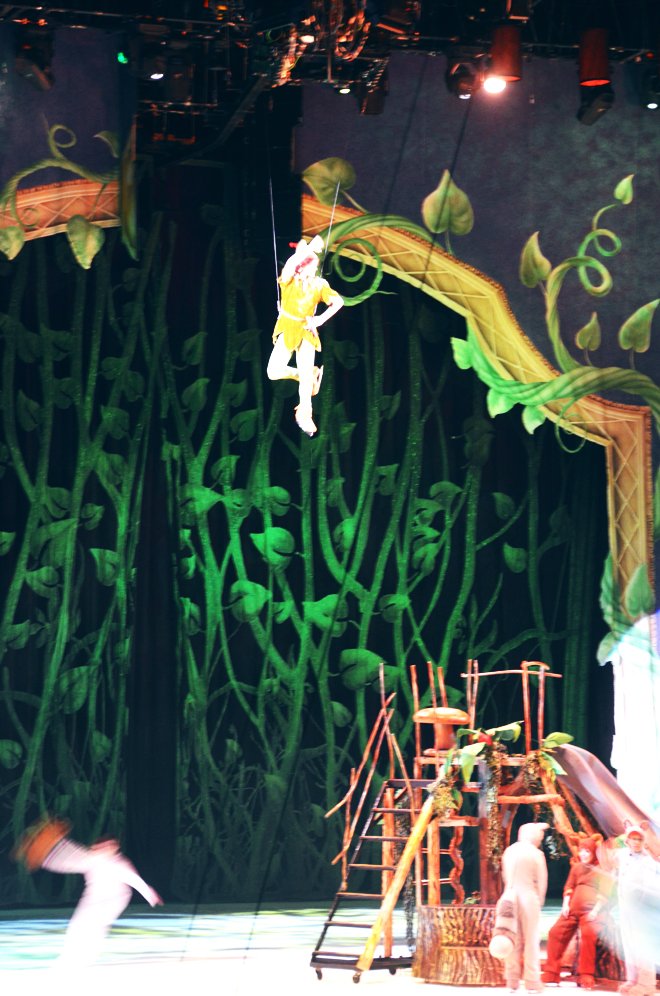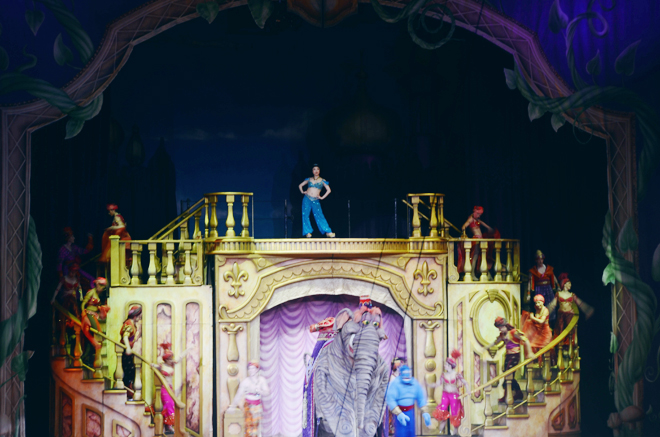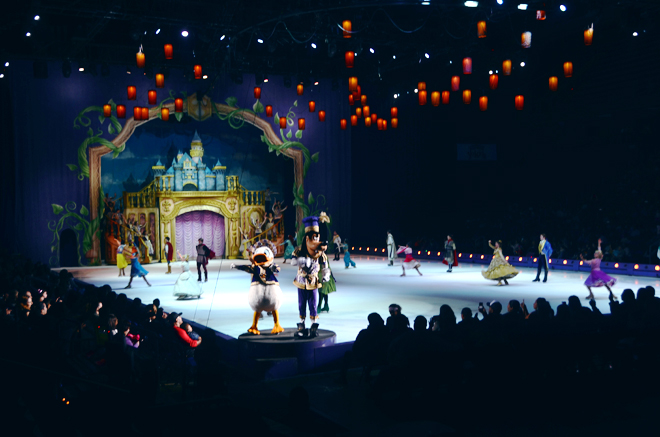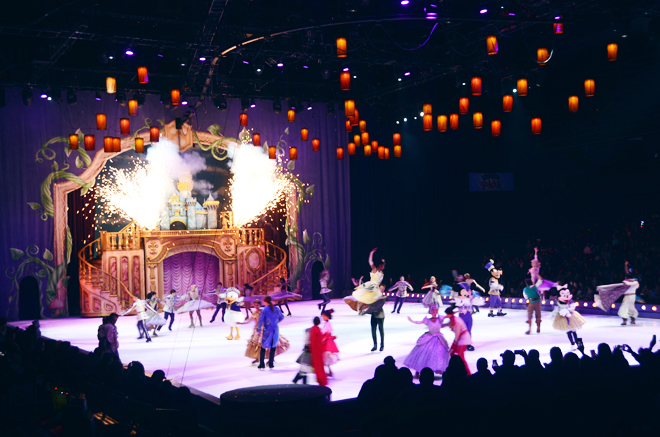 Mommy said we were going somewhere that evening and we kept asking, "Where?" At dinner, mommy said we were going to a party. As soon as Papi came home, we left and went to this big building, and we had to go through security while Papi and Brave had to put something back in the car. We had to wait for them to go through security too.
Then, we went through a door and went up the stairs, and there was a man there waiting to check our tickets. He told us we needed to go up higher, so we waited for the elevator. In the elevator, mommy said we  were going to the Lakers' game, but I didn't believe her because she told us that before when we were going to see Disney's Frozen on Ice. Someone checked our tickets again and then we found our seats.
Soon, an announcer said, "Disney on Ice!" and two girls and a boy came out to do some tricks on the ice. Five minutes later, the show started! The army men from Toy Story came out, along with Jessie! After that, Woody and Buzz Lightyear came out with some other characters. They taught us a dance, so we could all dance together, and then they left the stage. Donald Duck, Goofy, Mickey Mouse, and Minnie Mouse came out and looked inside a treasure chest. They found a watch and a lamp, and then they went off the stage, and the storytelling began.
The White Rabbit and Alice came out, and said that they were late. They went to a party with the Mad Hatter and decorated the garden for the Queen of Hearts. Tweedle Dee and Tweedle Dum came out and painted the roses red too. The Queen of Hearts came out with all the cards. The funny part was that the cards had two heads!
As soon as the Alice in Wonderland characters left the stage, we heard a tick-tock, and saw Captain Hook and Smee! Captain Hook was scared because the crocodile was there on the ice too. Captain Hook went to look for Peter Pan's hideout, while Wendy was singing the lost boys to sleep. They show kept on telling us more of the Peter Pan story, along with many other Disney stories too.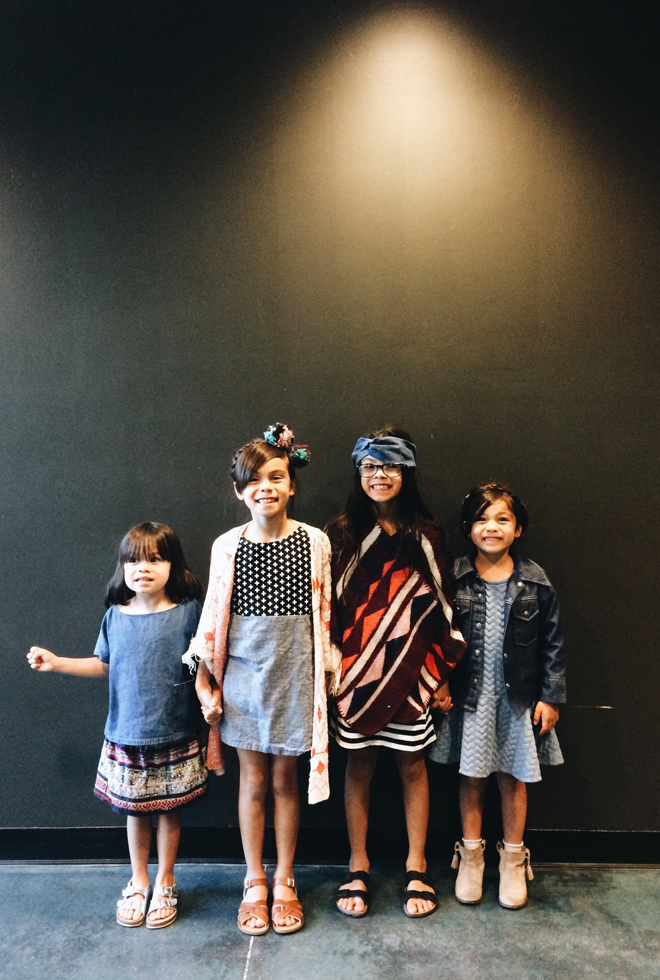 Brave's favorite parts of the show were were Aladdin, Snow White, Ariel, and Lion King. Papi's favorite part was the costuming for the stampede when Simba's father died. Glow said she really loved Rapunzel, Lion King, and Snow White. Soul's loved all the princesses, especially Princess Tiana. Mommy said she liked the costuming for Lion King and Alice in Wonderland. My favorite parts were Snow White, Ariel, and the ending because I saw Mulan, Ariel again, and Aurora. We all really liked all of the costumes throughout the whole show. It was such a fun surprise and we like going to watch shows together.
-True
Disney on Ice Treasure Trove runs in Southern California from April 14-17 (Ontario Citizens Business Bank Arena) and April 22-24 (Long Beach Arena). To get more ticket information or a list of tours going on, you can get more details here.
This post is in partnership with Feld Entertainment as a Feld Family Ambassador; complimentary tickets for the show were provided. I'm always so thankful opportunities such as this (my girls are especially thankful), and also for the time you take to support me and this space.