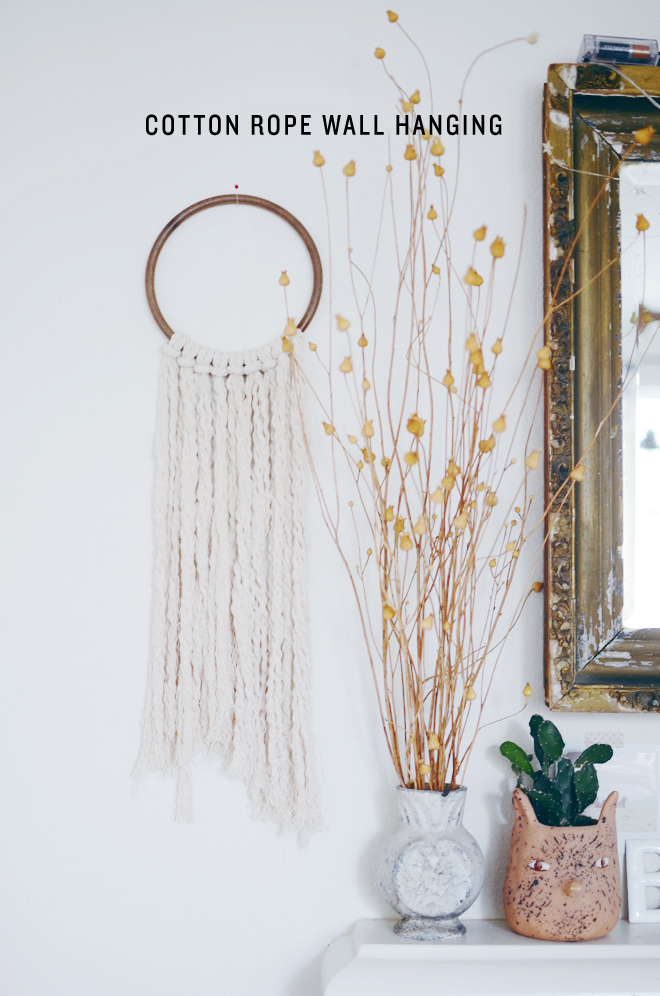 Cotton Rope Wall Hanging
Supplies:
Wooden hoop (I used wooden bag handles, but an embroidery hoop works well too.)
Braided cotton rope
Scissors
Sewing needle
Directions:
Cut several long strands of cotton rope. Fold each strand in half and using a Lark's head knot, add them to the bottom of the wooden hoop. With the needle, fray and unravel each strand of rope. Braid some strands of rope together. Trim ends to desired shape.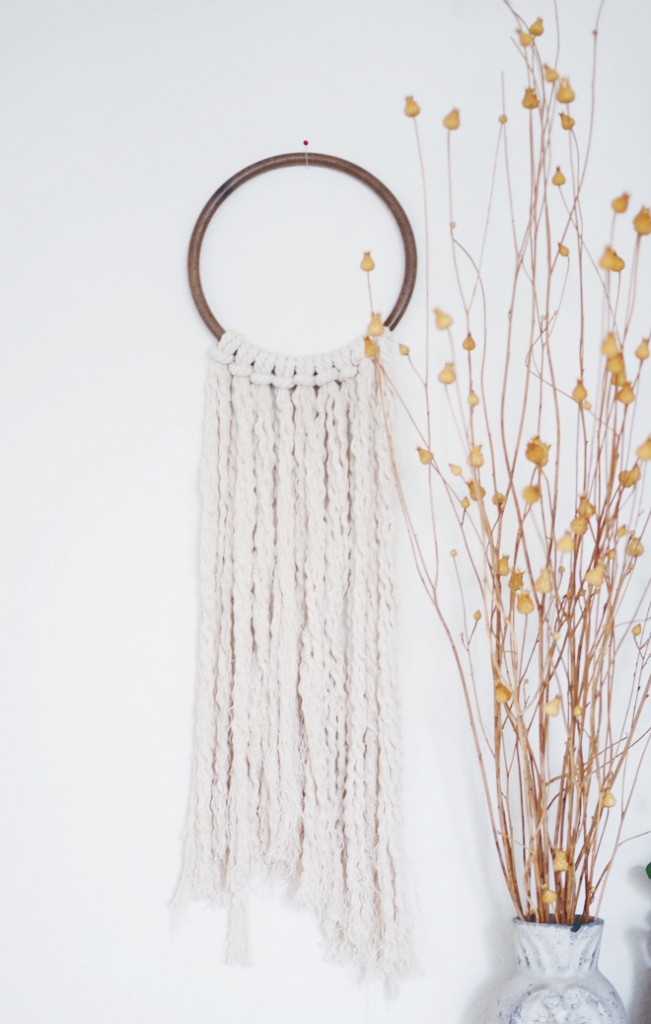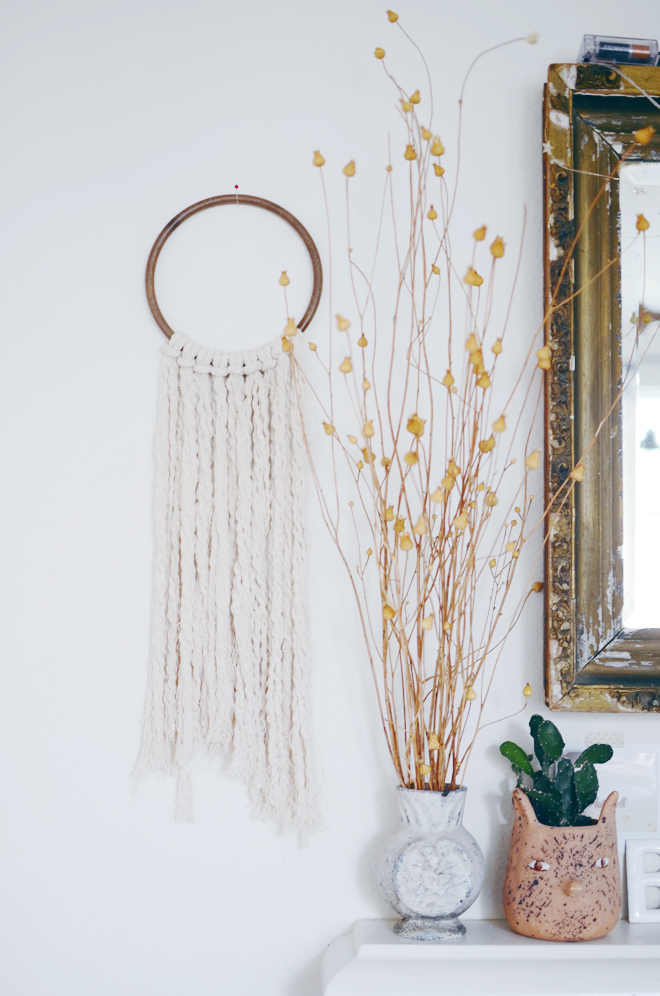 If you don't have time to learn how to macrame or weave, you could get similar effect with this easy wall hanging. If you have 15 minutes and some braided cotton rope, you should give this DIY a try!
Follow Cakies on YouTube here.
See other photos and videos by Christian and Reinna here.