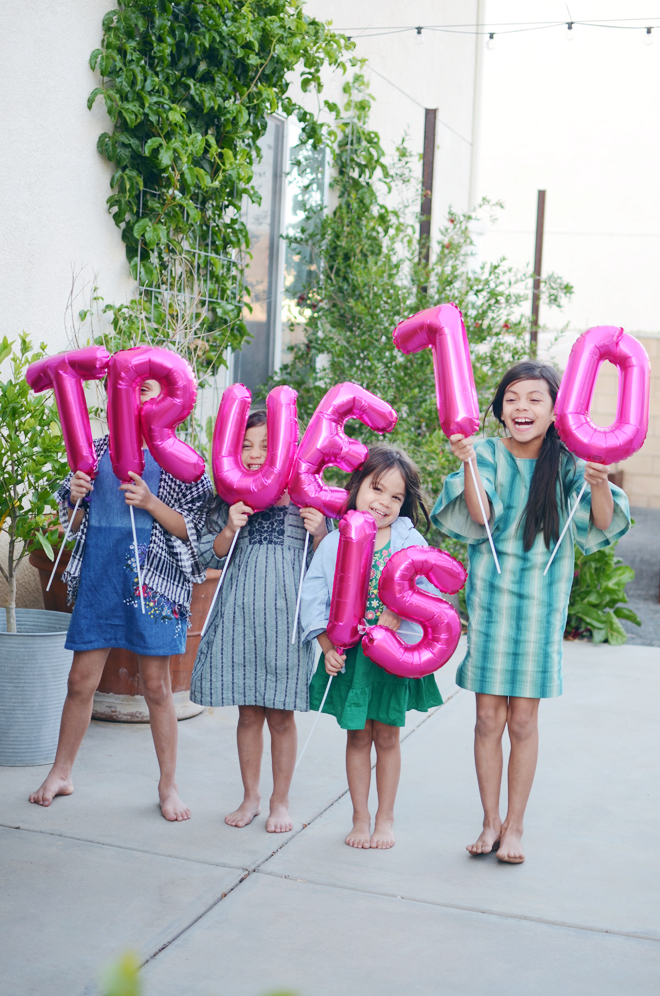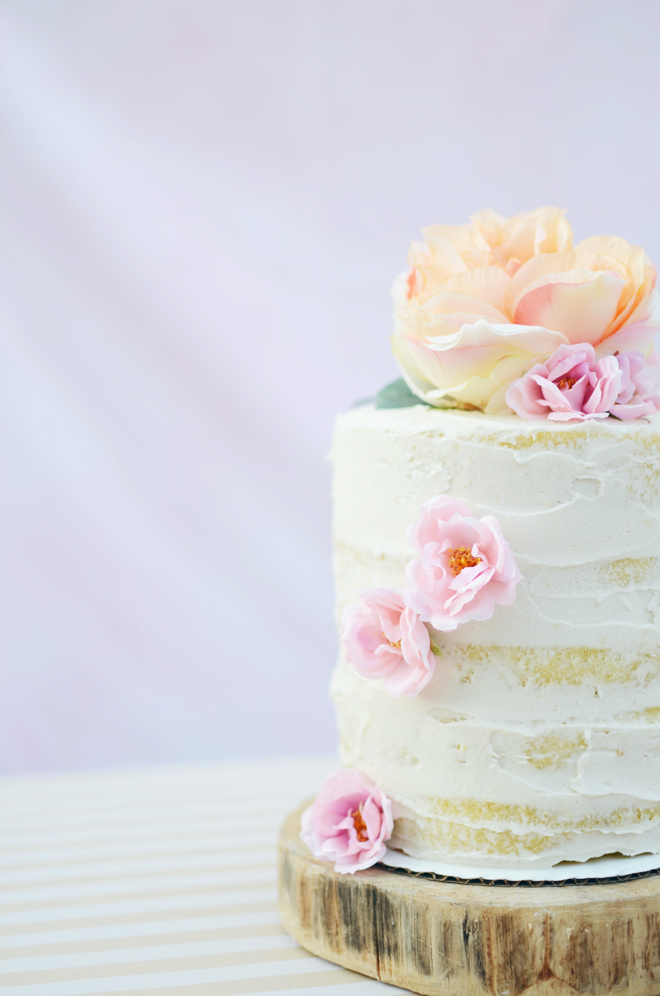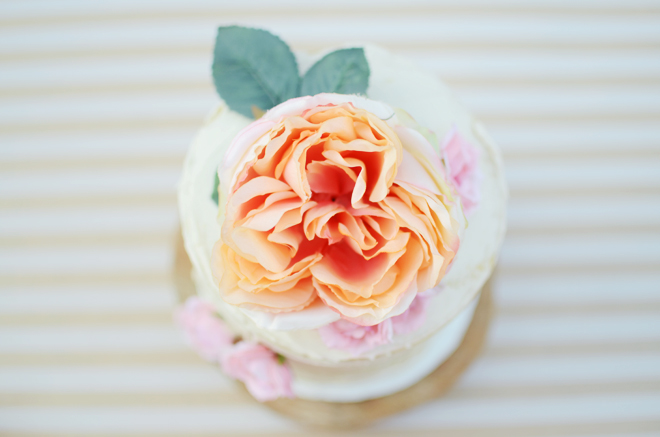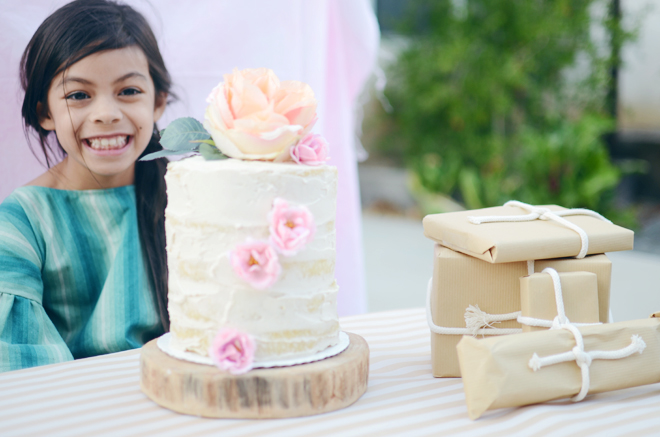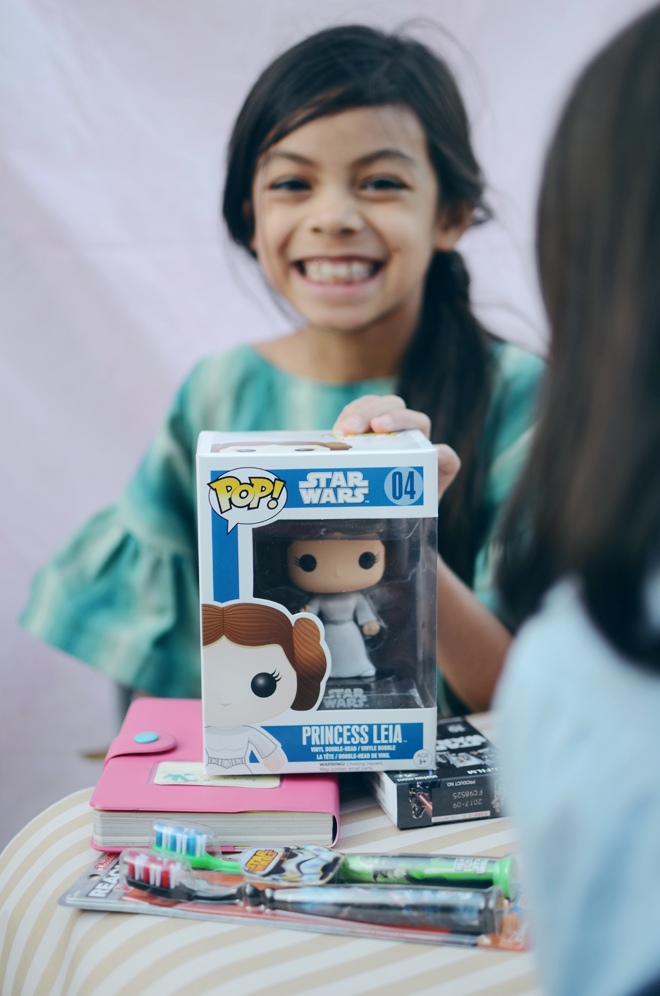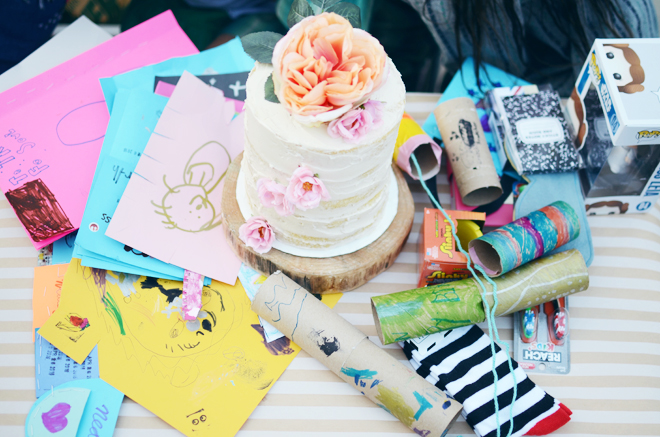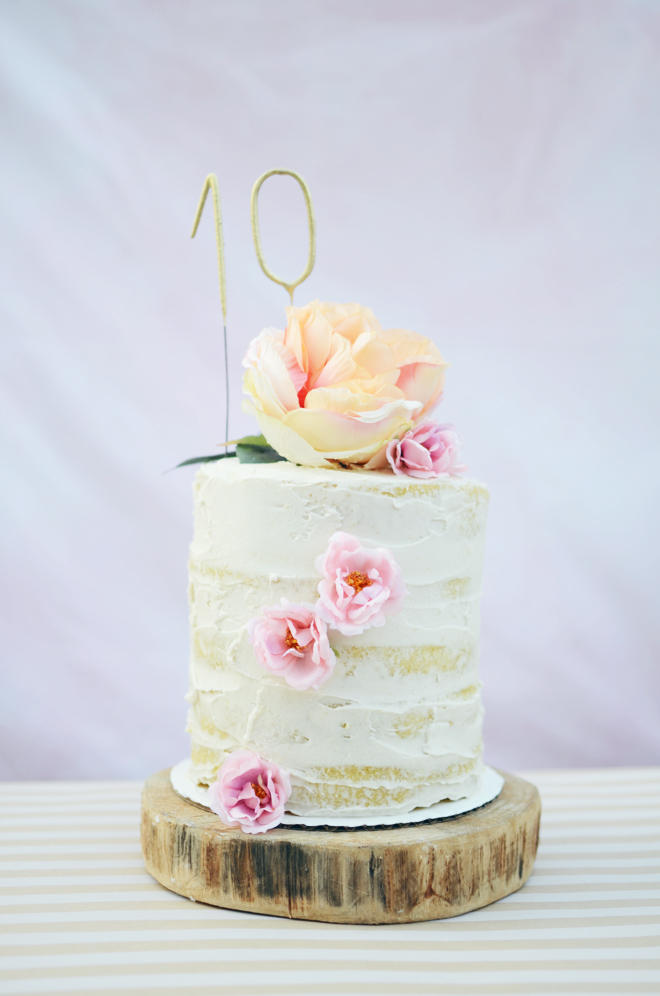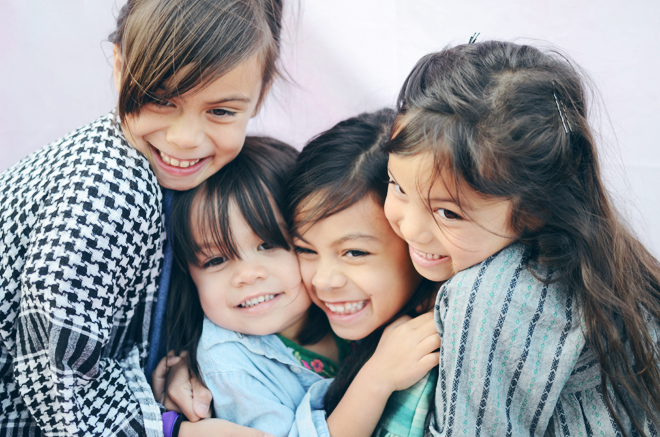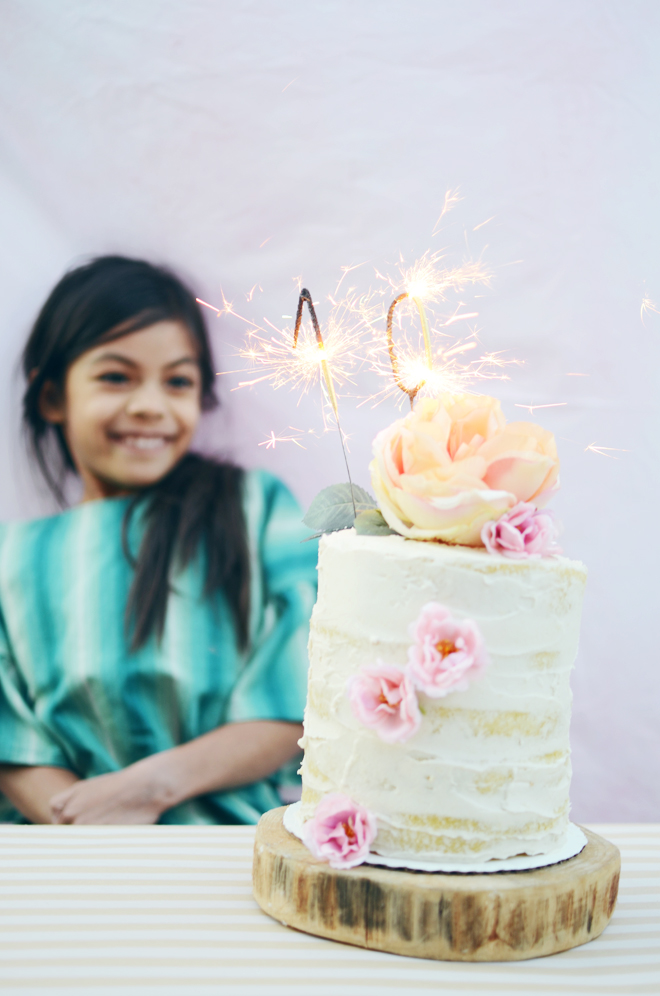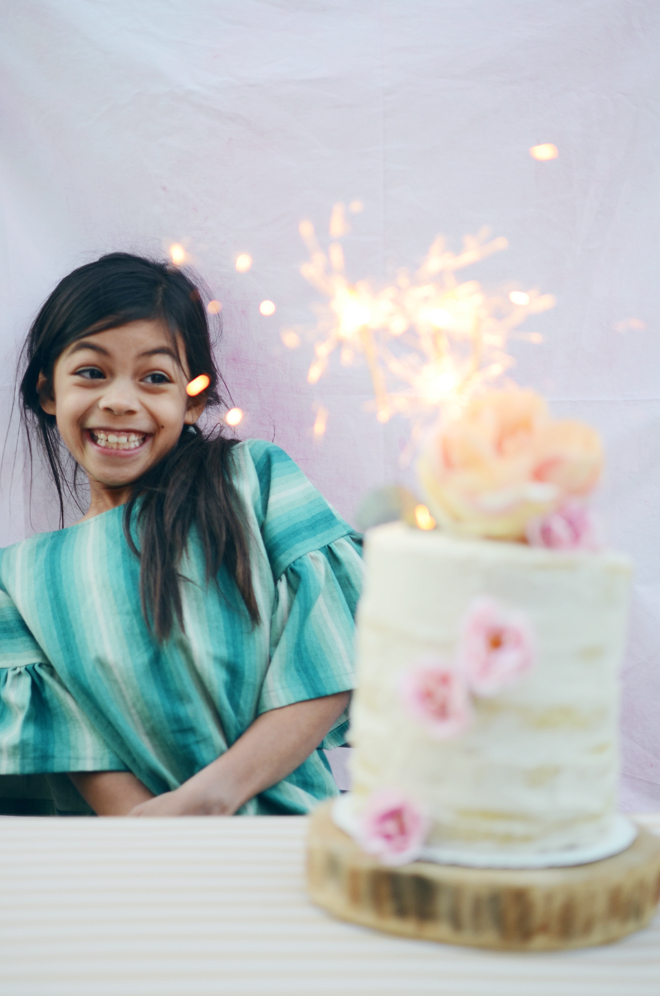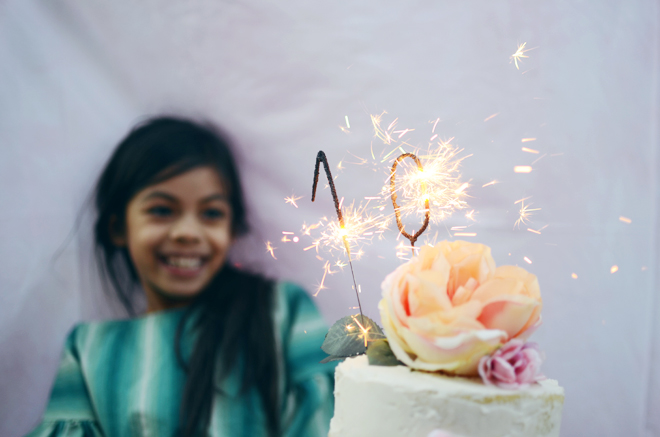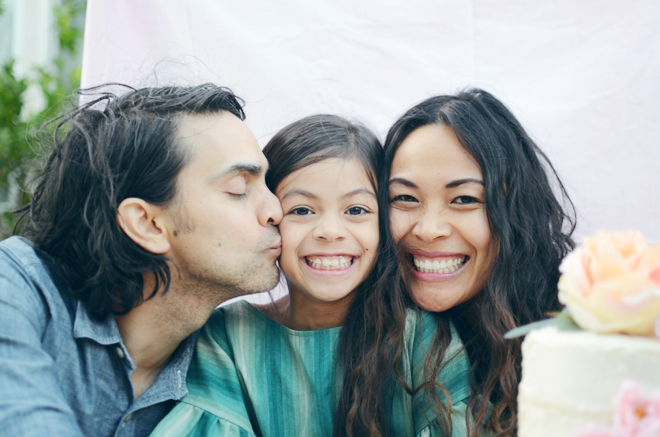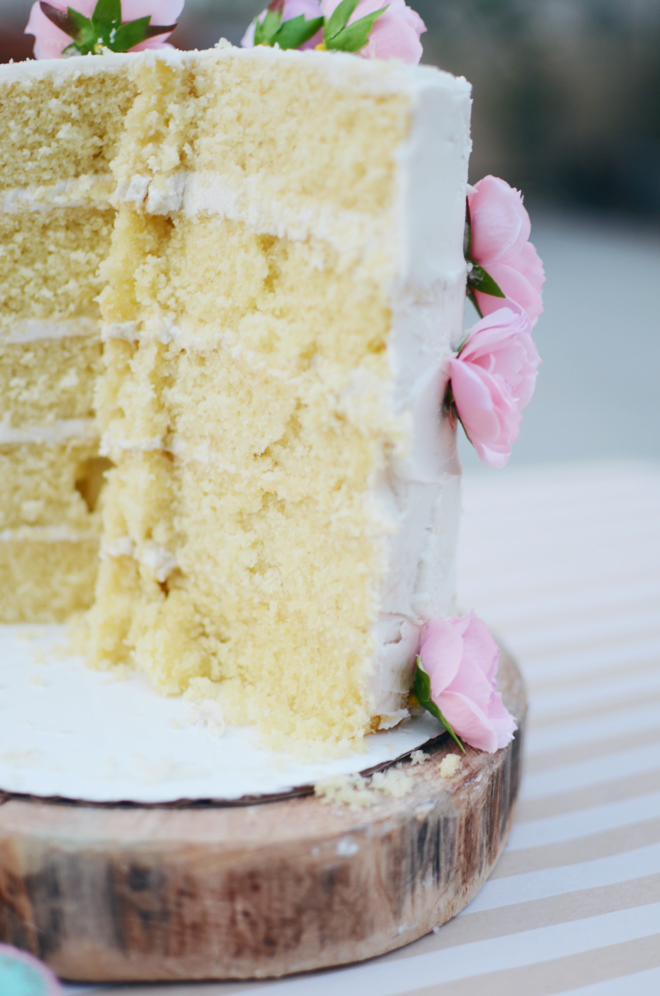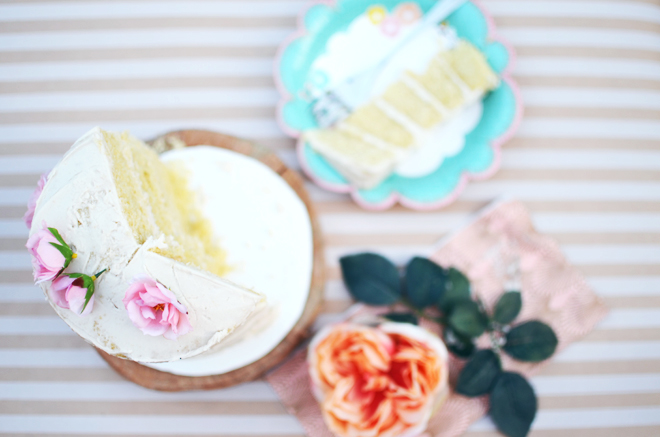 True wrote a 10 before 10 bucket list, so we chose to spend her birthday in Vegas to be the backdrop to fulfill her list (will share a post on that soon). We were in Vegas for a few days, but left on her birthday, and had our mini-celebration at home. Actually, I brought her cake to Vegas with us (I baked it before we left), but instead of setting up her celebration in our hotel room, we really wanted to do it at home.
As soon as we arrived home, I put the cake together. I went the box mix route; my go-to box mix is by Miss Jones. I first used it for Soul's 6th birthday cake (it was Star Wars themed) and I love the flavor and that there are no hydrogenated oils (rare to find in box mixes). I used two boxes of vanilla cake mix and two containers of buttercream frosting. It's kind of a naked cake, since it's lightly frosted, and I topped it with some artificial flowers from the Michaels. I put the cake on top of a cardboard cake plate and placed that on top of a tree round. The sparkler candles are from Tops Malibu. I think it definitely looked like a big girl cake, which was perfect for True's entrance into the double digits.
We set everything up outside and when we were ready, we called True to come out. The other three and I were standing there with the balloons (from here) that said, "True is ten." She came out and was giddy with excitement at the little party set-up we had for her. The girls had made presents for her (and they each bought her something with their own money), so it was a lot of present opening first. Ben and I love seeing the handmade gifts they make for each other; they make a ton of handmade presents and cards. True also made something for each person too. Ben and I got her some things on her birthday wishlist … Funko Leia bobblehead, a planner, Star Wars toothbrush, and Star Wars instax film. True says getting and giving gifts are one of her favorite parts of celebrating birthdays.
After the present opening, we sang a couple rounds of "Happy Birthday" and then we devoured the cake. The girls had fun digging into their giant slice of cake. Of course, the last thing we did together for her birthday was cuddle in bed and watch Star Wars: The Force Awakens. These girls are such Star Wars geeks. It was the perfect way to celebrate our first girl hitting the double digits.