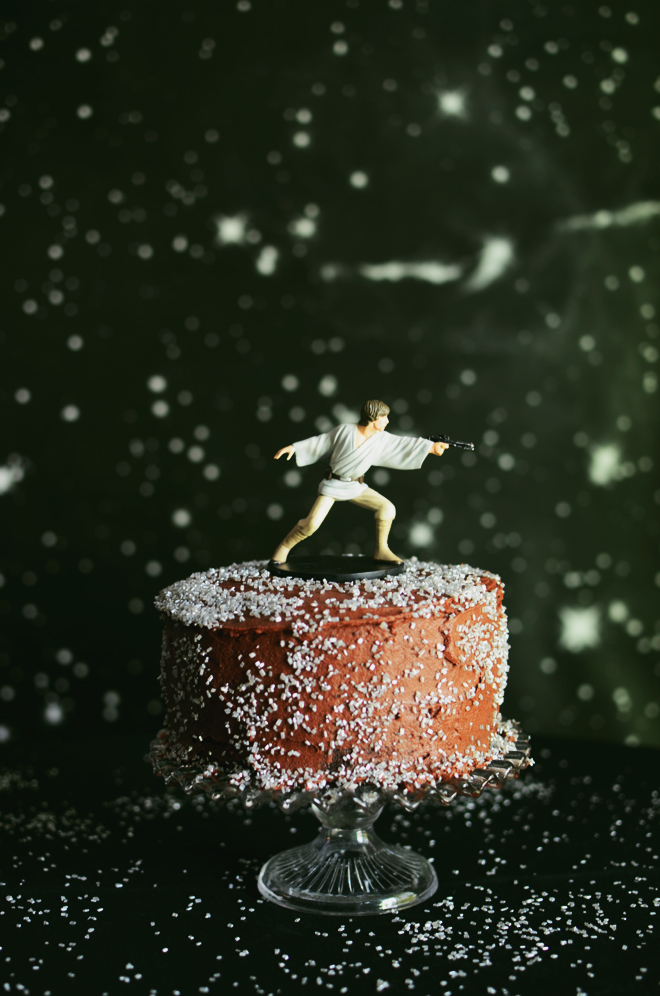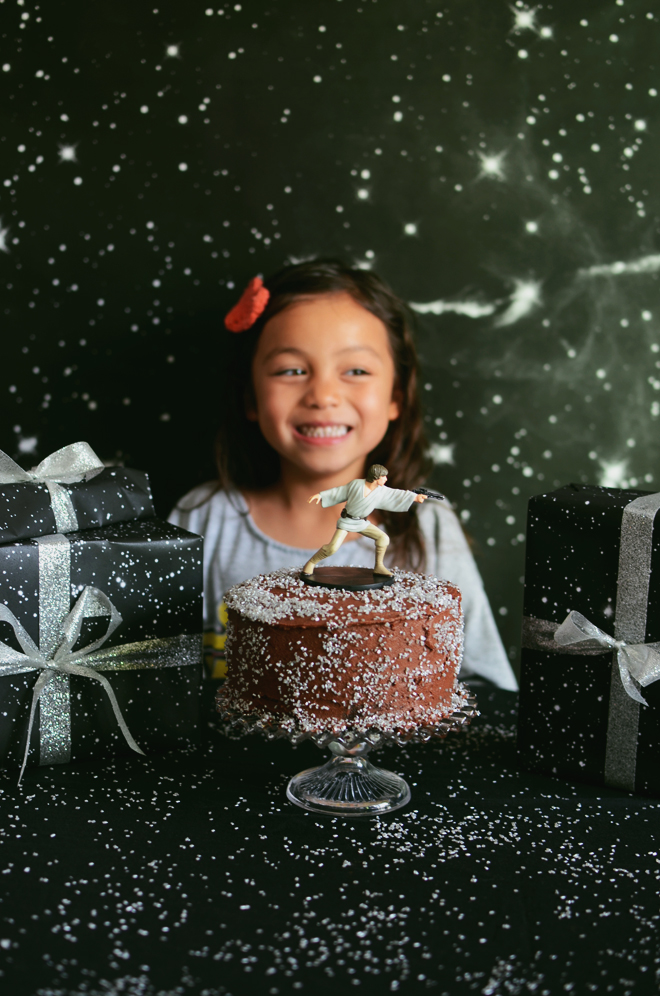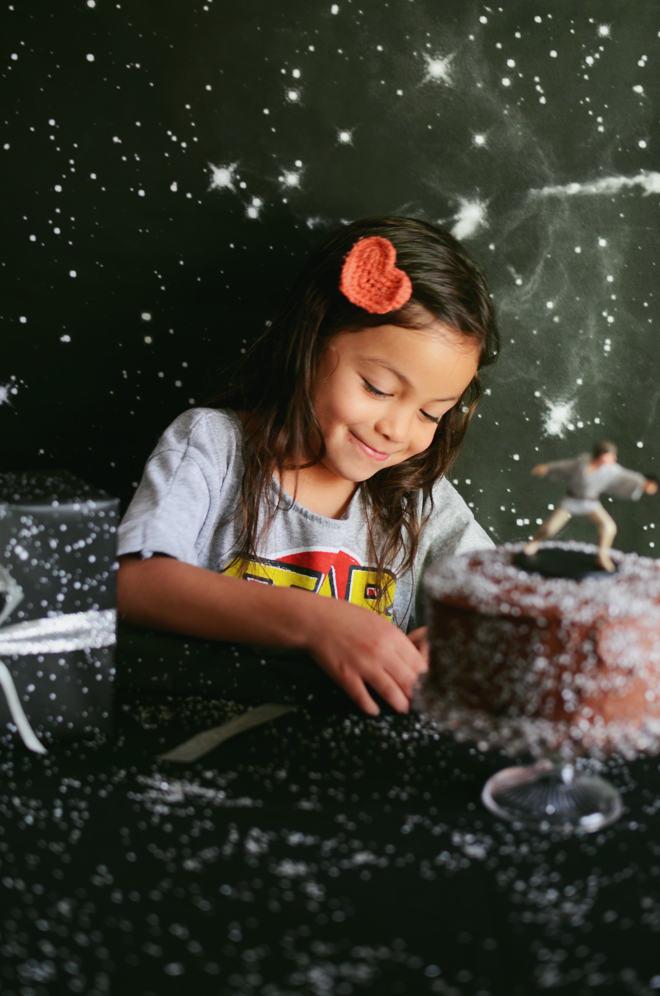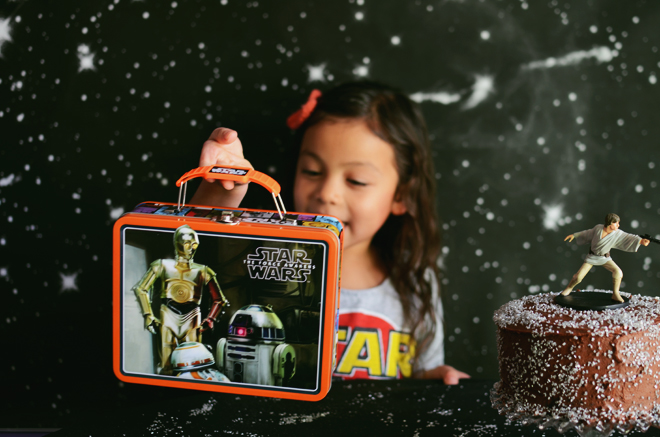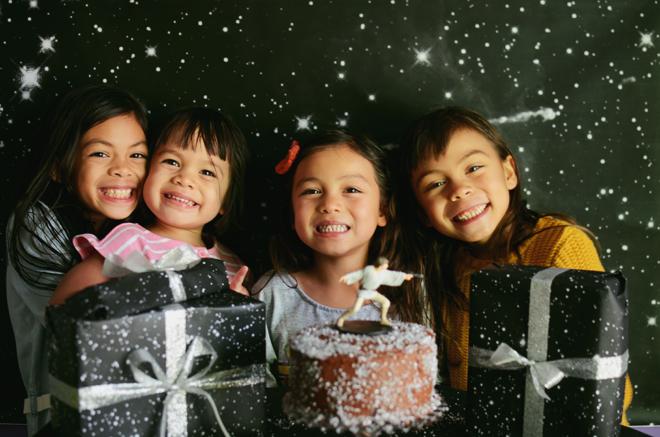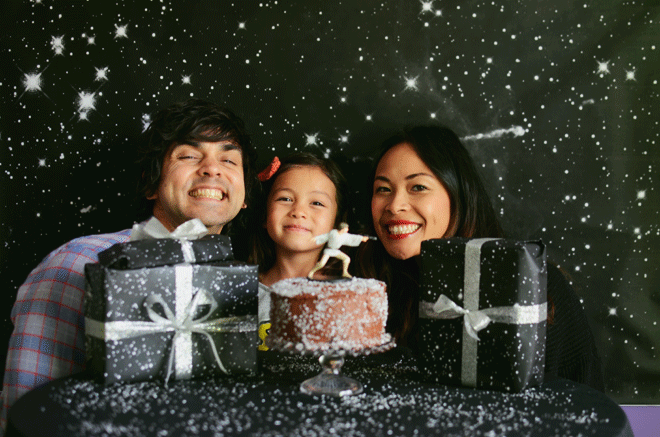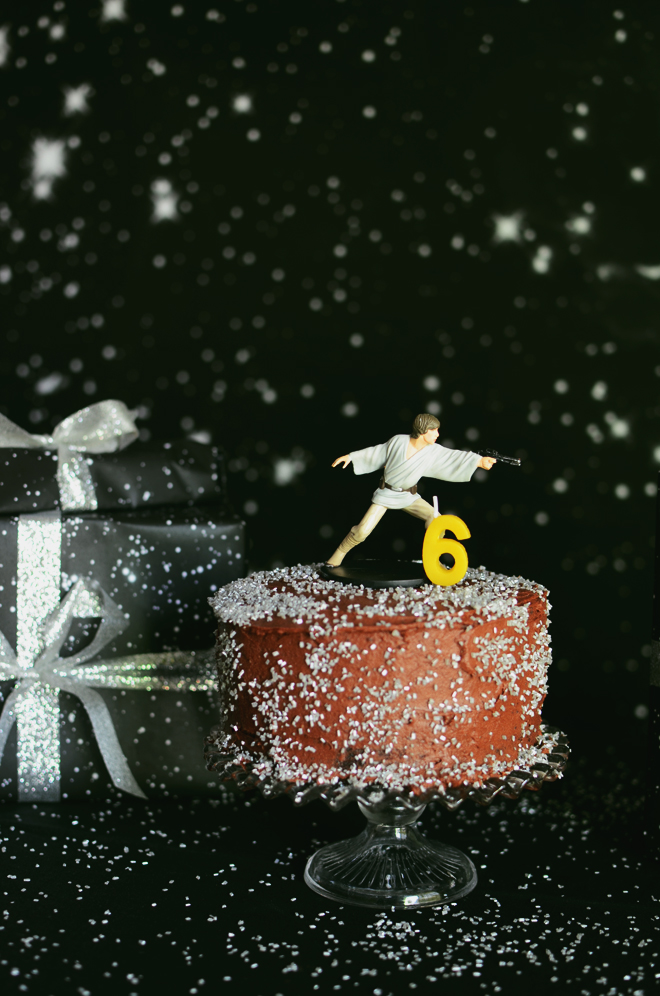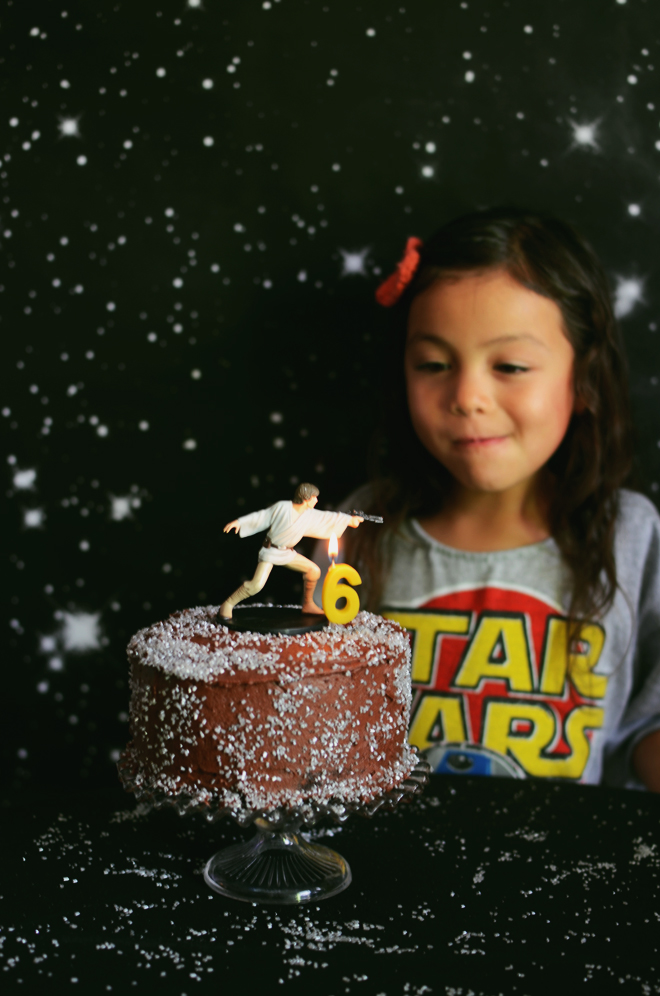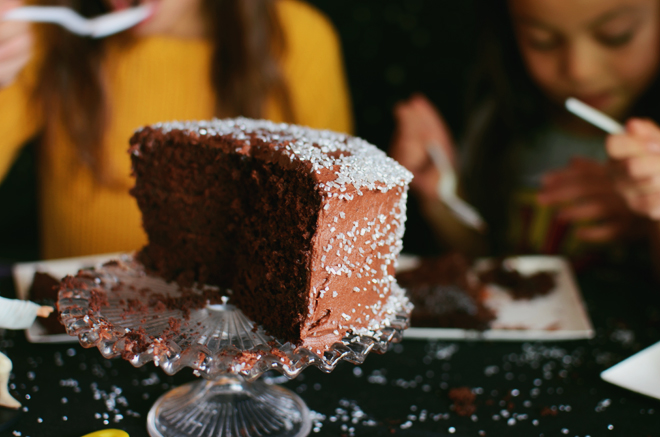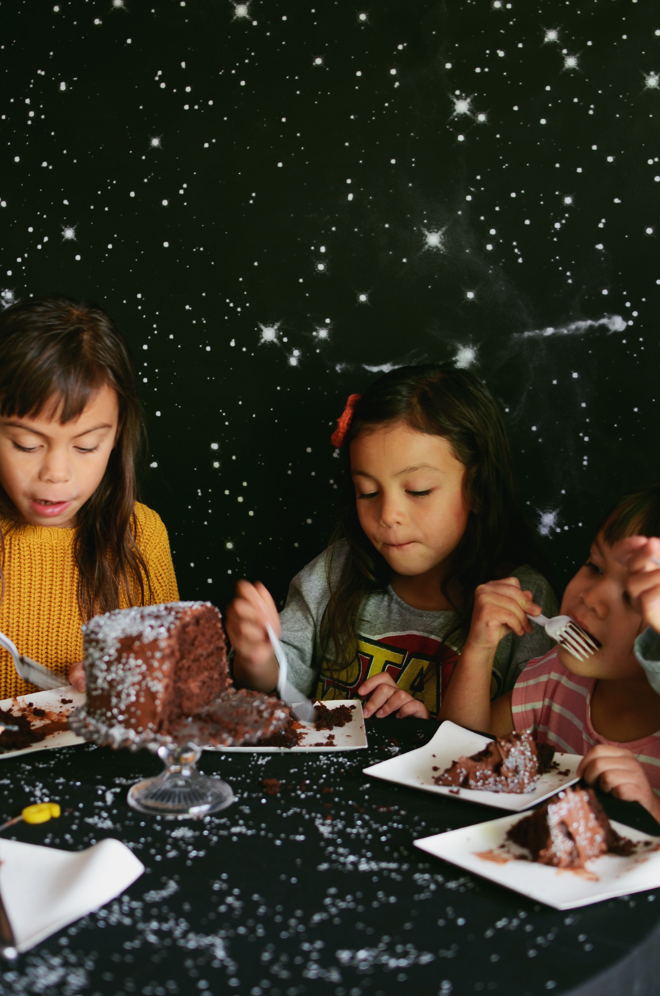 I thought it would be fitting to share Soul's birthday today, since Episode 7: The Force Awakens was just released. The girls are itching to go watch the newest episode, but we don't dare go in the first couple days. I'm sure it's going to be insane at the theaters. When they started geeking out over Star Wars, it was before all the hype of the newest movie. Now, they get so excited seeing all the Star Wars stuff everywhere! I loved it as a child, and it was one of the movies that was played a lot in my home, besides Sound of Music, but I'm not a Star Wars geek like my girls. They know everything about all 6 episodes and they each have their own favorites. Can you guess who Soul's favorite is?! Yup, Luke!
She requested a Luke party and Star Wars everything for her birthday (along with a hotel stay and swimming). I was going to attempt to make a chocolate cake from scratch, but all the recipes I found called for coffee, and I don't drink coffee (nor do I know how to make it!). I switched it up to the next best thing, a boxed mix, and picked up Miss Jones chocolate cake and frosting. The cake part was delicious, but the frosting was a pain; it was too clumpy and I ended up pouring in a little bit of coffee at the hotel (Ben will drink it when we are at a hotel), and that helped soften and smooth it out. I baked the cake at home, brought it with us on our trip, and put it together at the hotel. I used silver sprinkles and generously covered the cake with it.
This little celebration was all set up in our hotel room at the Saguaro. You can even see some of the purple wall on the kissing gif with Soul. I brought black fabric for the table cloth, and as I sprinkled the cake, and the sprinkles fell on the table cloth, it was the perfect mess because that's just what the table needed. The sprinkles that fell on the tablecloth gave the whole galaxy a whole other dimension. For the backdrop, I found two images from the HubbleSite (awesome downloadable images that are free!) I thought would be perfect and took them to the copy shop to get two engineering prints made. One was taped on the wall for the party backdrop (this one), and another was used to wrap presents (this one). The backdrop, the presents, and table set really made it look like she was in a galaxy far, far away! Then, there was her Luke, front and center.
She was absolutely giddy at her surprise! Soul was so excited, she ate the least amount of cake. That is so unlike her because out of the four of them, she loves low-nutrition things the most. I think we definitely made all her sixth birthday dreams come true. Ben and I have so much joy in surprising the girls for their birthdays and bringing their birthday requests to life.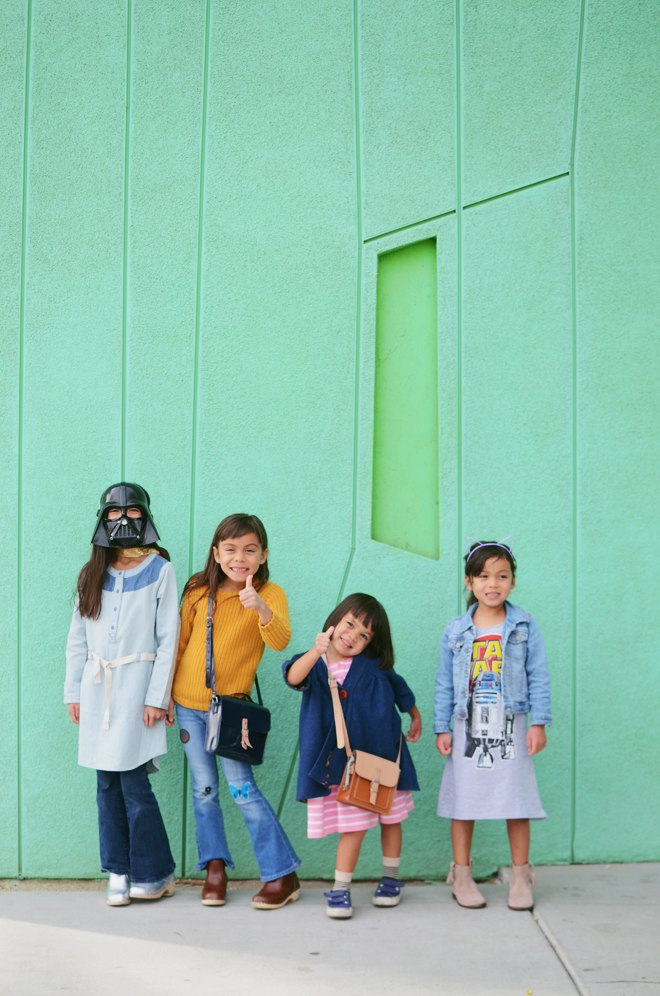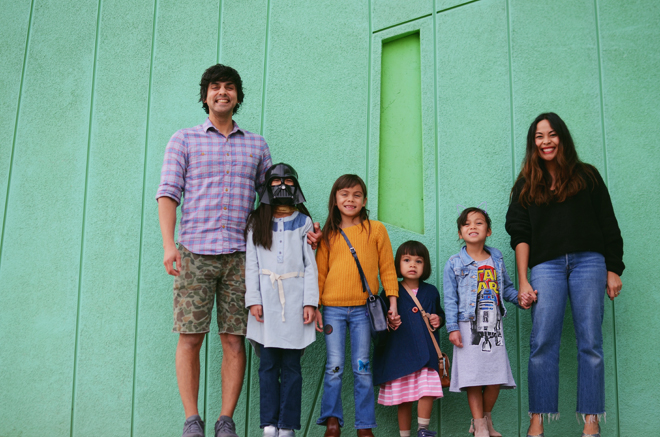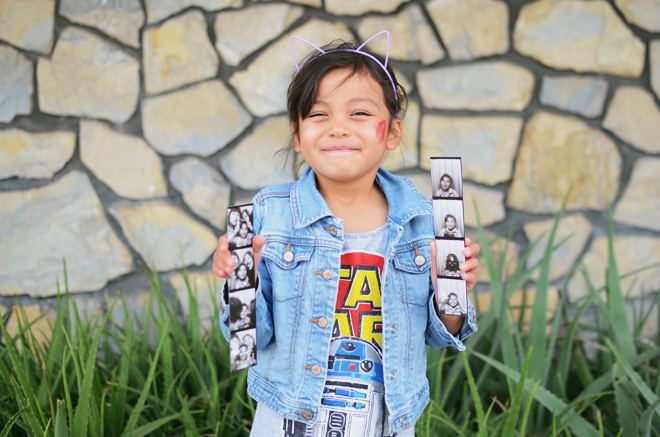 Since, we were in Palm Springs, we also made sure to head over to the Ace Hotel, so that Soul could take her own set of photo booth pictures. We love photo booths so much! Ben and I even thought about purchasing one for our home (the original, old school kind), but decided against it because the upkeep would be costly. Thankfully, Palm Springs isn't too far away, and we can keep those photo booth memories going, especially when it's a special occasion.