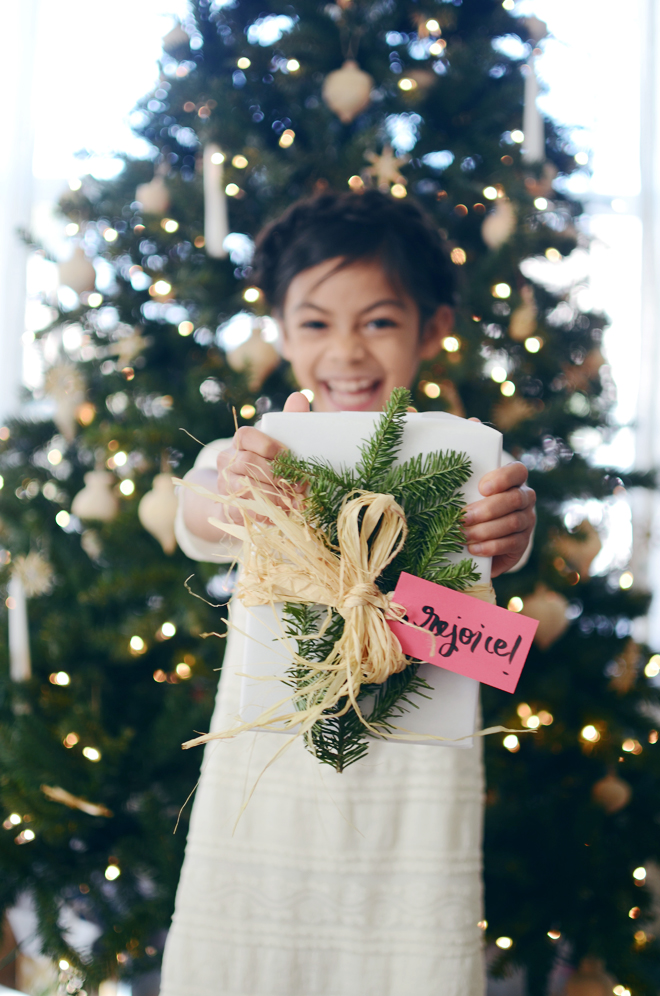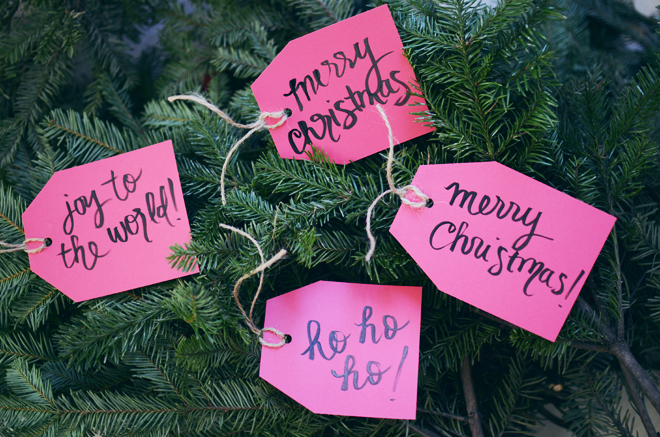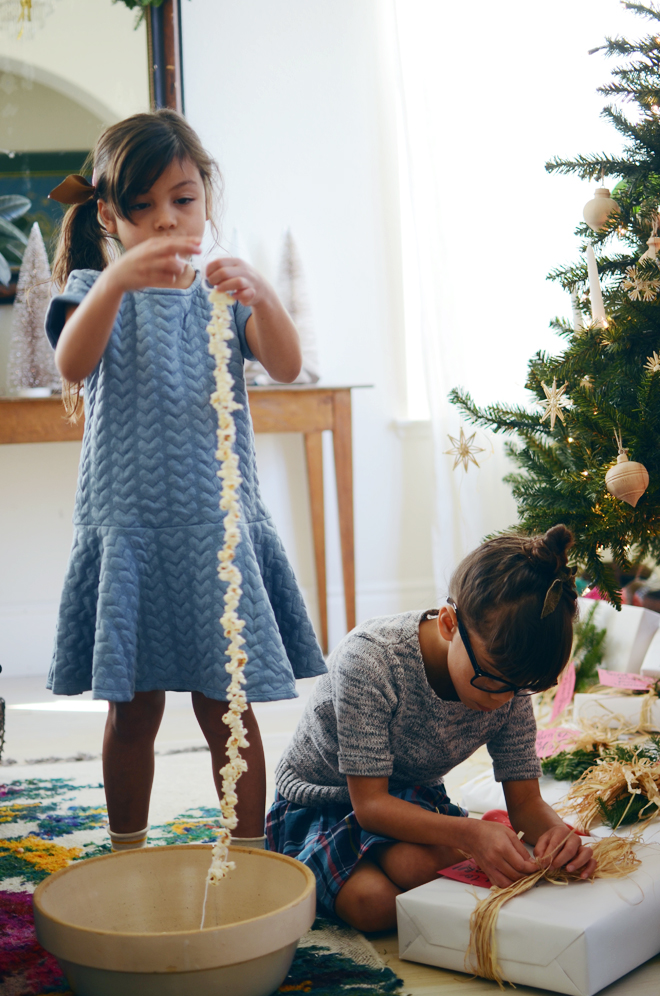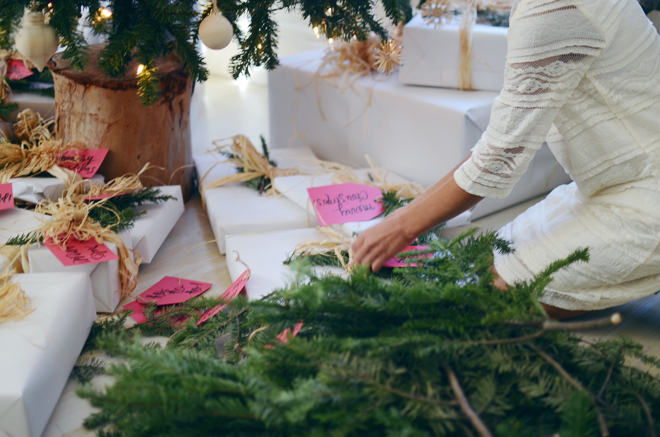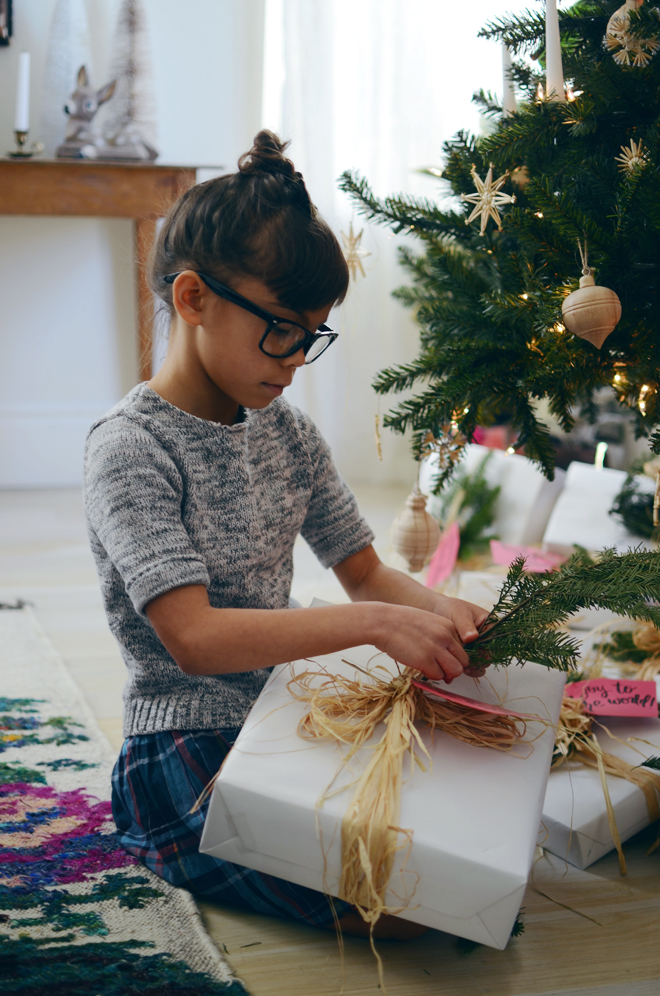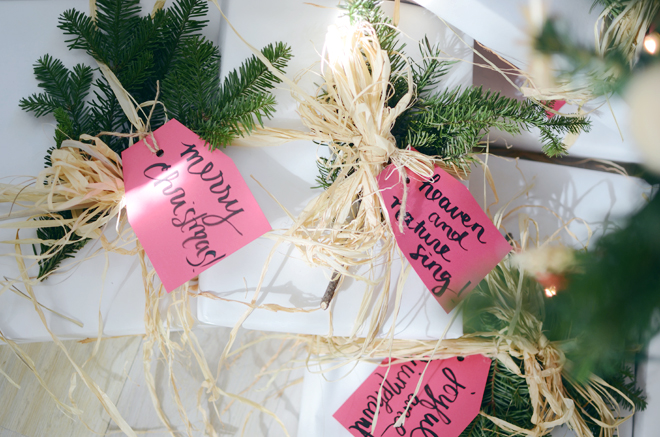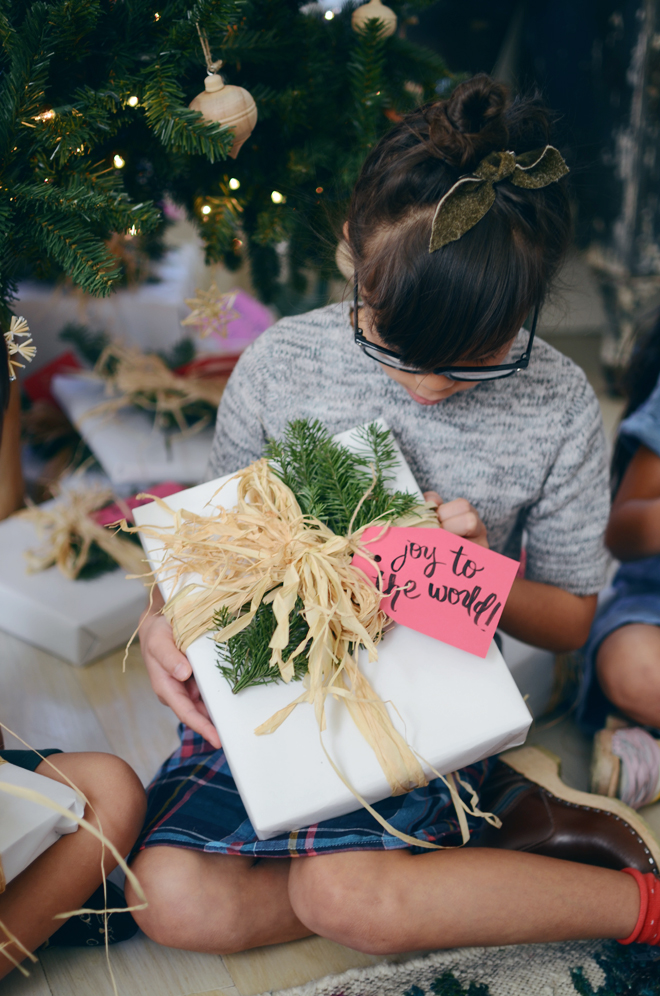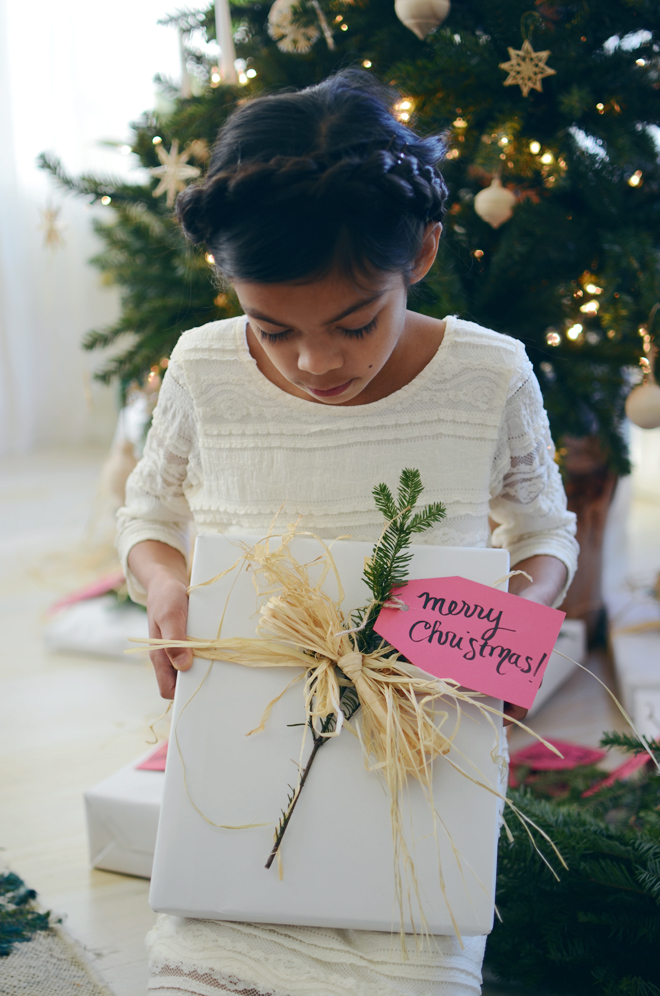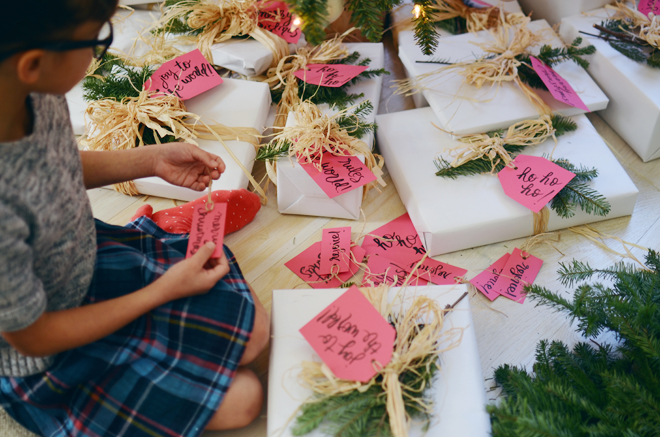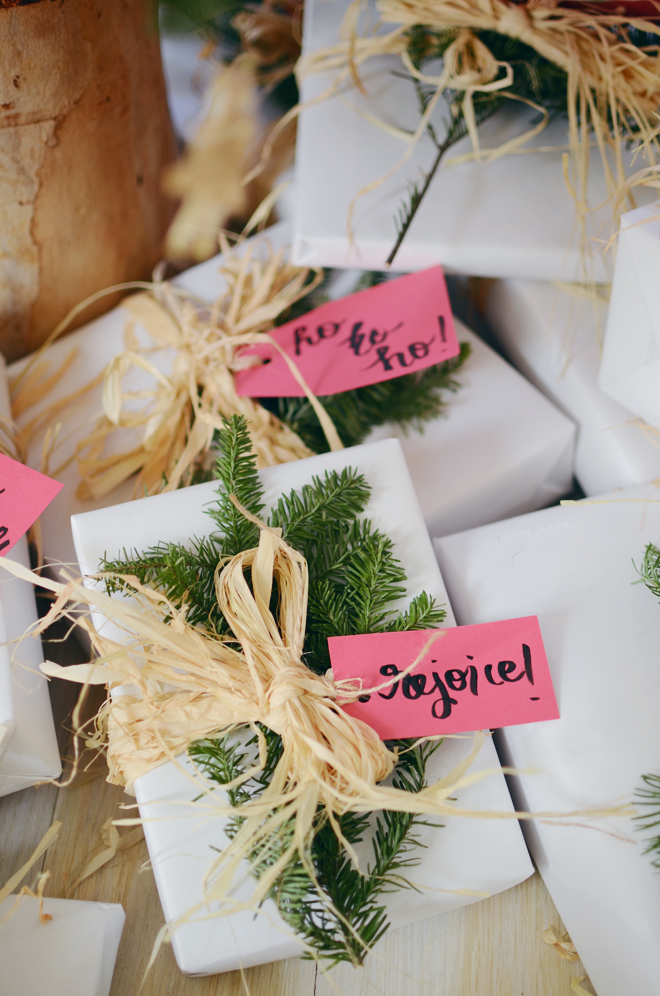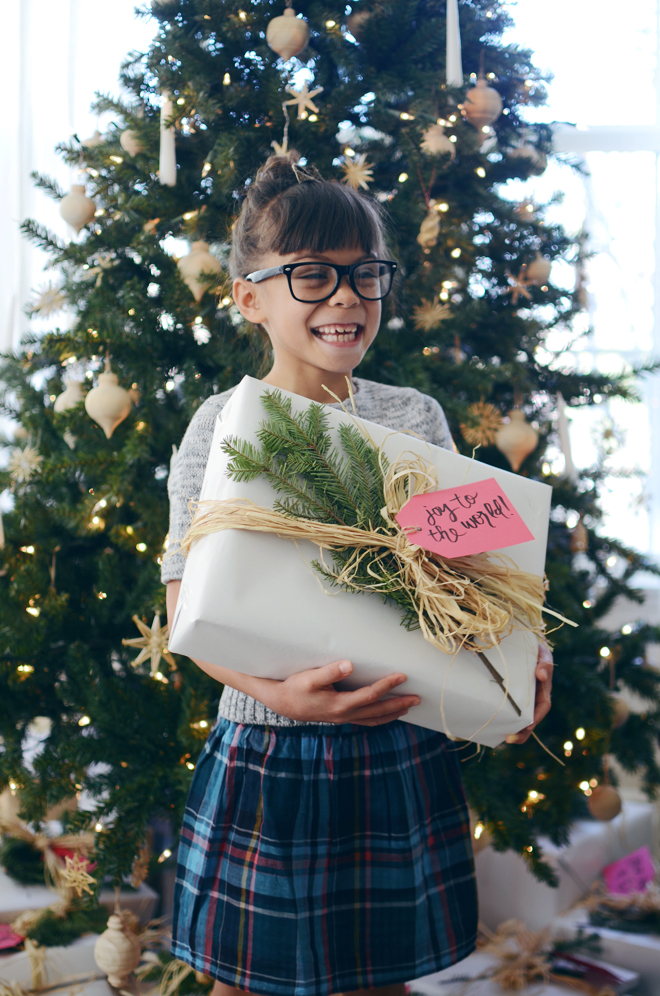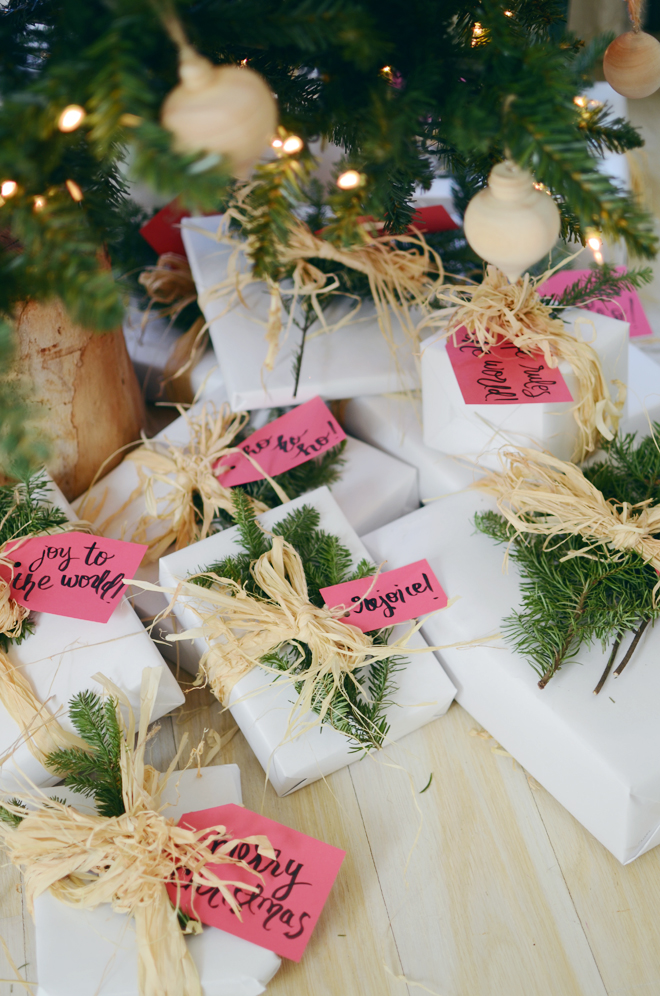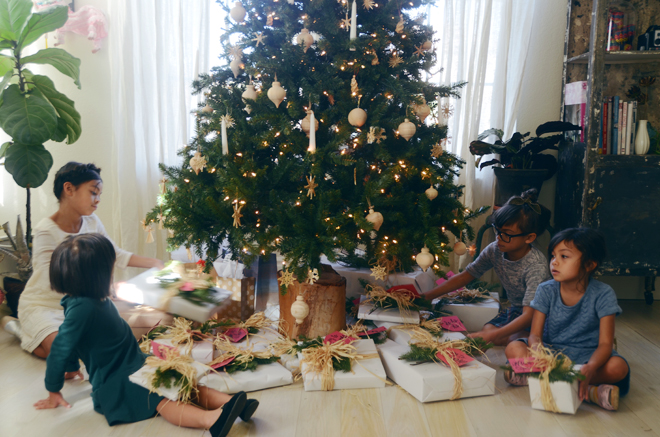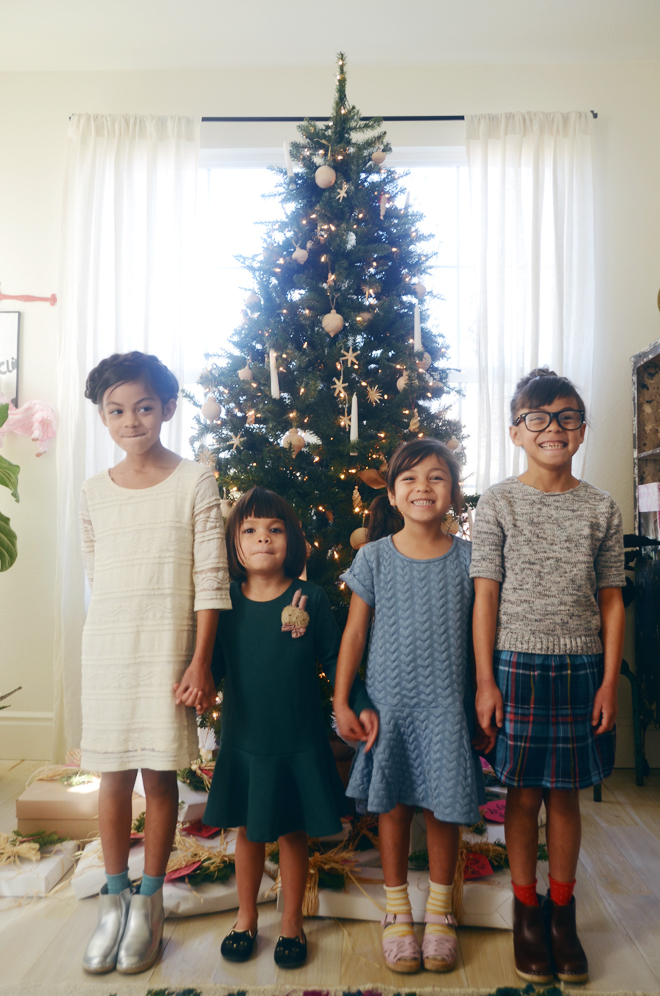 I wrapped all the gifts with some plain easel paper roll and topped it off with a raffia bow. The girls did the finishing touches of adding some sprigs (big bunches on some) of Christmas tree onto it. Our gift tags are red card stock I cut into a tag shape, wrote some messages on them using a fine paint brush and calligraphy ink, and with twine the girls tied them onto each gift. It was a morning of making all the presents look pretty, and now they are ready to be torn open in a just a few days! We are so excited!!!
We attempted to make some popcorn garland, but I think more popcorn ended up in their belly than on the garland. In case you didn't know (we didn't), allow your popcorn to go stale a day before you start trying to create your garland. I think we only ended up with about 3 feet of popcorn garland, even though that big bowl (pictured above) was full of popcorn.
We host my family at our house for Christmas and these are their Christmas hosting outfits. We will be home, so they don't need really fancy outfits, but they are just dressy enough for our special celebration. They'll be in charge of greeting our guests, showing them their seats, and preparing a couple simple platters (fruit and cheese). We still have place cards to make and the girls tell me they still have a lot of gifts to make (they are serious about handmade gifts). There's still much to do this week, but I also want to make sure to get some lazy time in with the girls of cuddling and watching movies.
on true: lace shift dress, c/o old navy. socks, gap kids. on brave: half-sleeve sweater, plaid skirt c/o old navy. socks, gap kids. on soul: double-knit c/o old navy (sold out, but similar). and glow: drop-waist dress, cat shoes c/o old navy.
This post is in partnership with Old Navy. I'm thankful for the support you give this space and the brands I partner with!