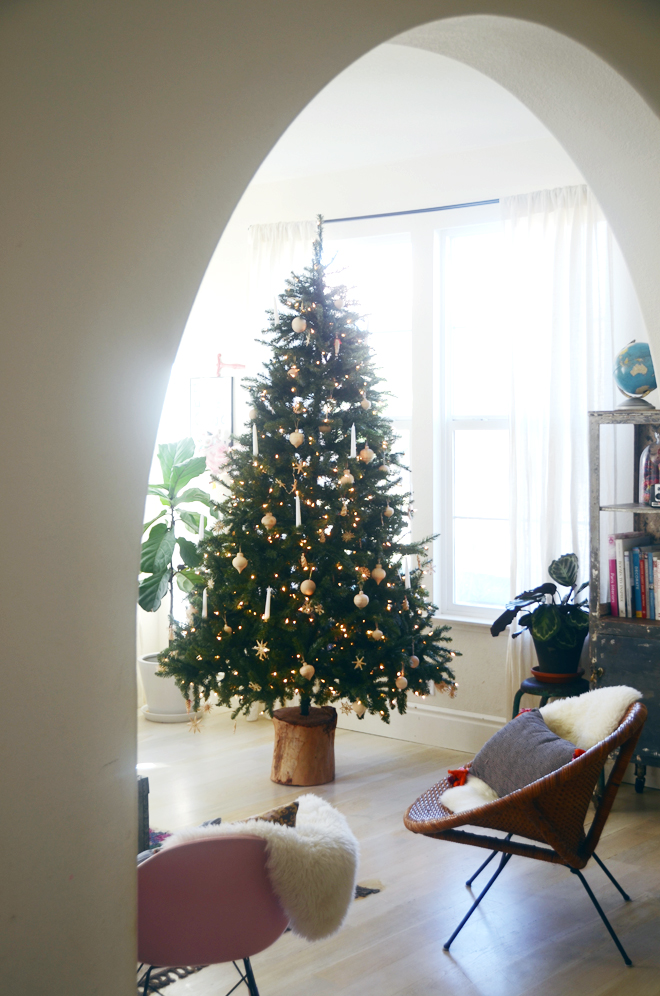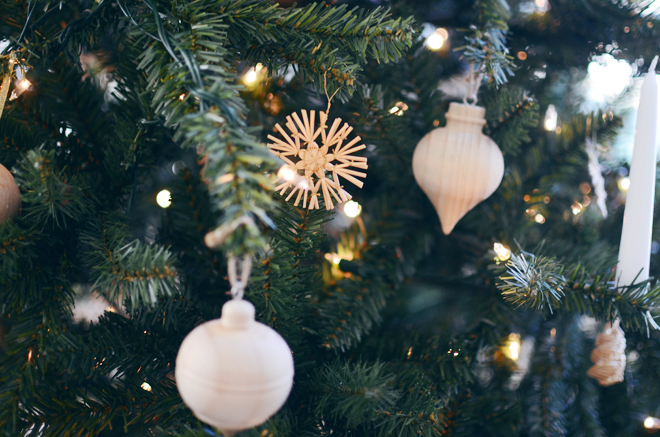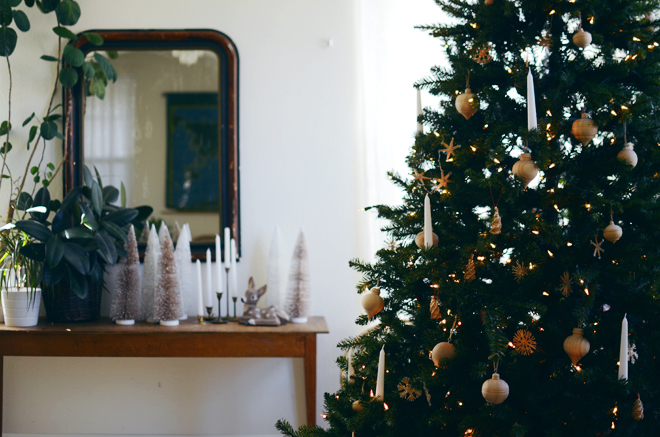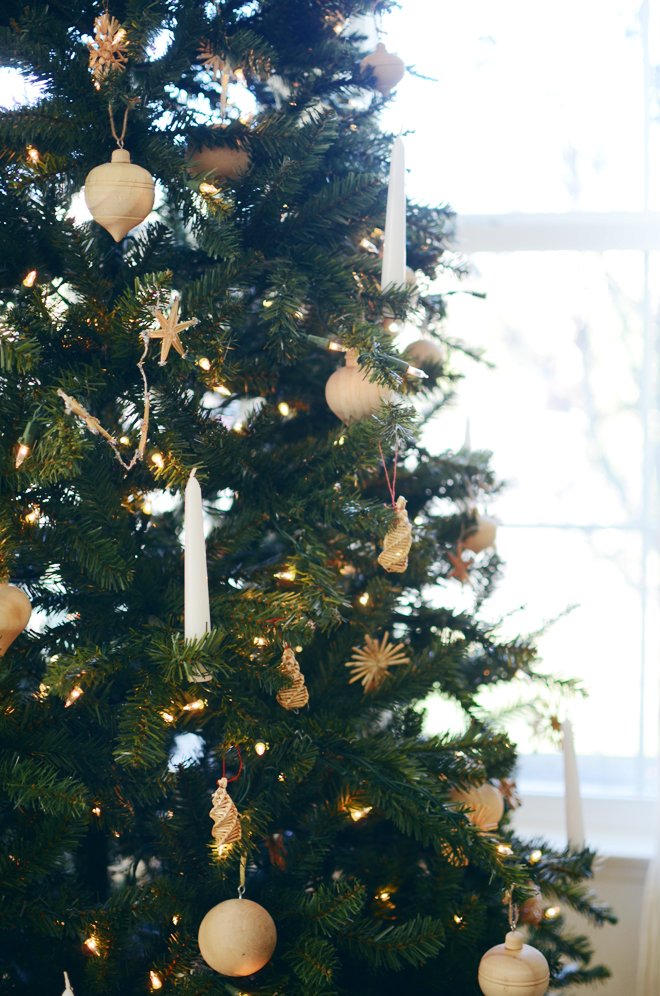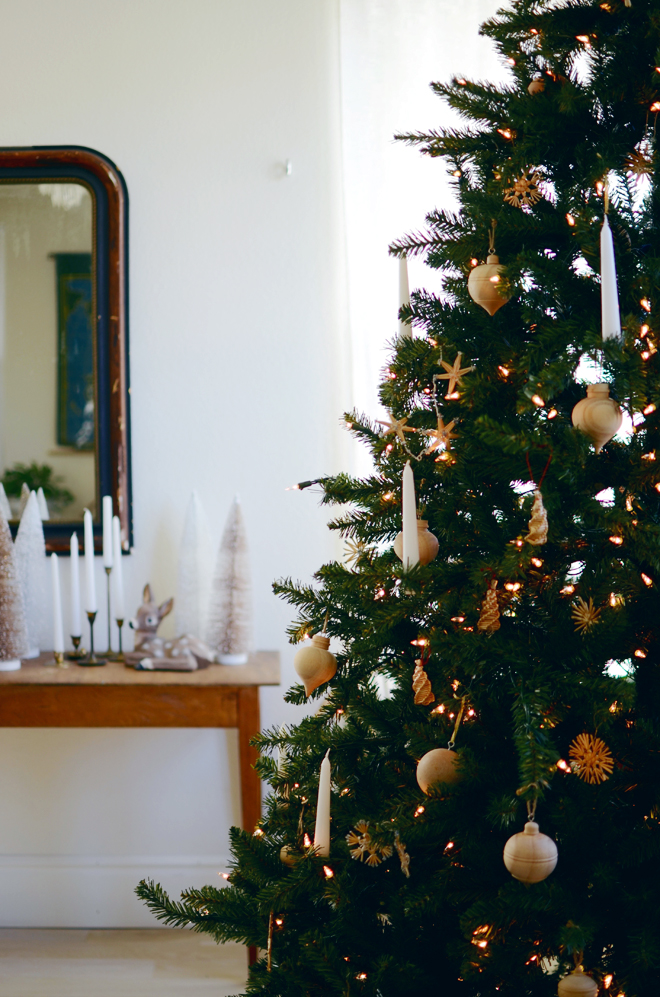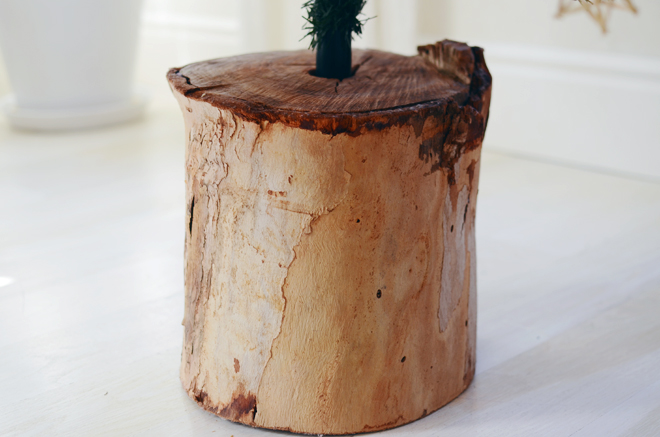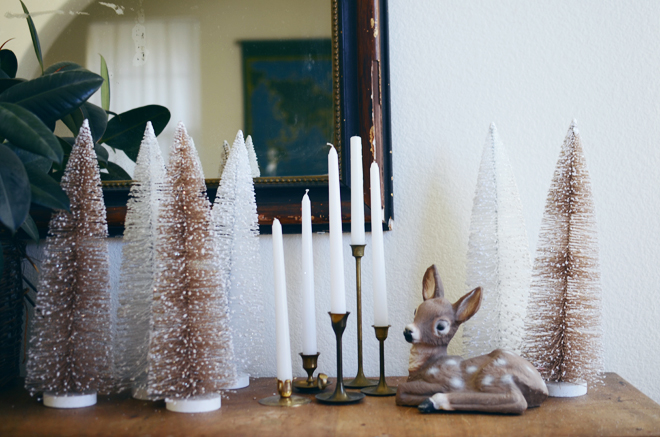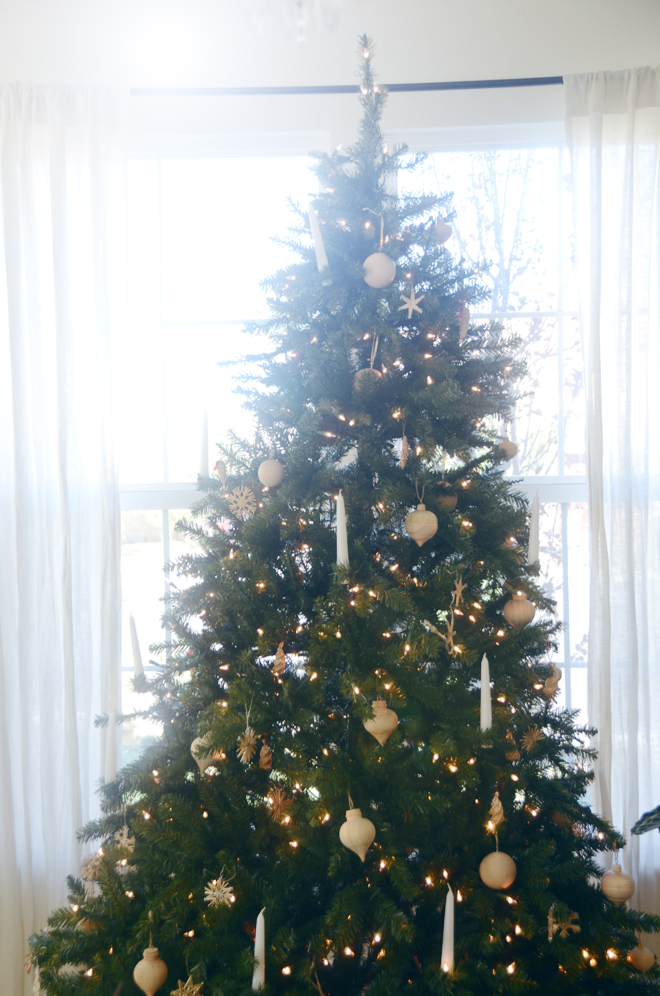 I'm usually done with all my Christmas shopping by now, but I haven't even started. On the bright side, we have our Christmas tree up already!
Let's start with the tree base … Ben drilled a hole into an old tree stump to use. We inserted the center pole into the tree stump instead of using the base that it came with. Last year, I used a crocheted bedspread as the skirt, now I don't even need one because we have a pretty tree stump. We used it before here, but since this tree is much larger, we had to drill a larger hole to fit this 7.5 foot tall tree.
I wanted to go a little bit fancier this year with our tree, so I picked up a bunch of sparkly and glittery ornaments. Once we got them up, it didn't feel right. It was too much for us. We simplified everything back down to our wooden and straw ornaments. Though, we did pick up more wooden ornaments to add on. To finish it off, we added some tapered candles onto the tree. Now, it feels just right. This is my "holidays" Pinterest board, and from that you can tell we prefer simpler decorating for Christmas.
Supplies for this project were provided as part of the Michaels Makers Series. From now until November 14, you can get FREE shipping on all Christmas trees that are 6ft or taller on Michaels.com! You can also check out some of Michaels' ornament projects and tutorials available here.