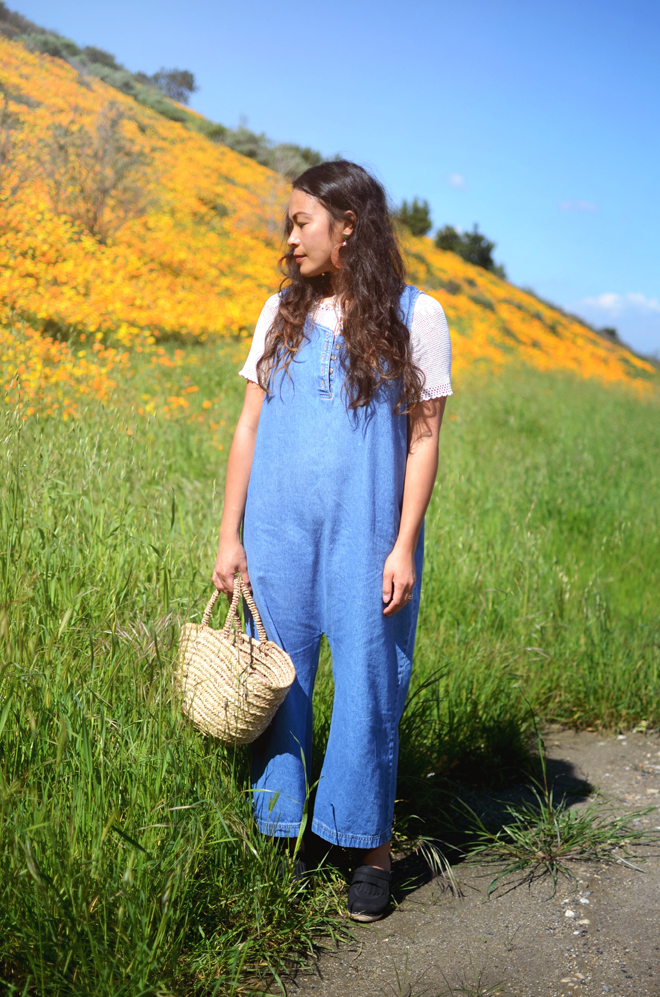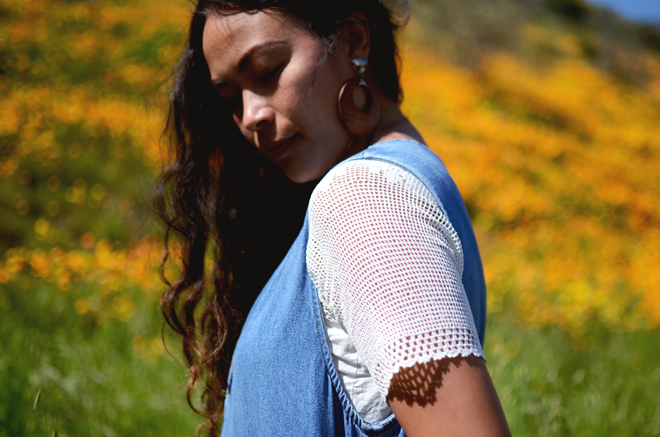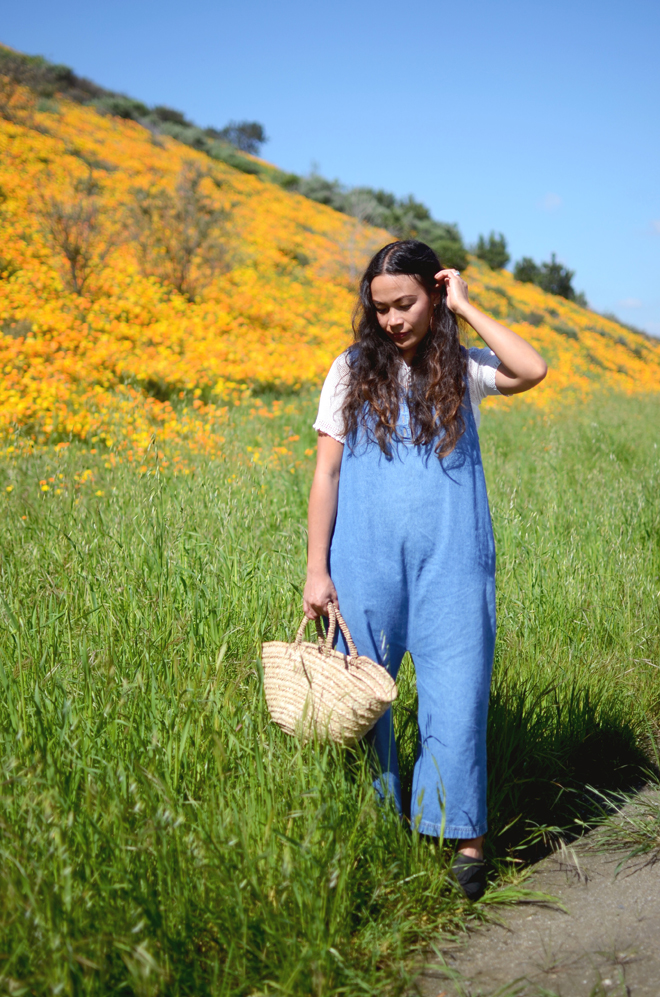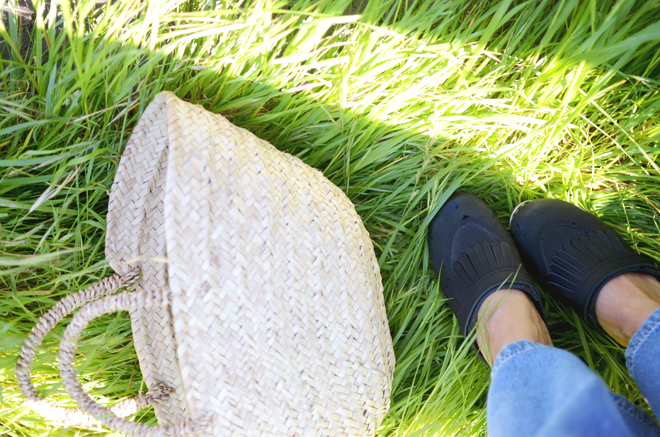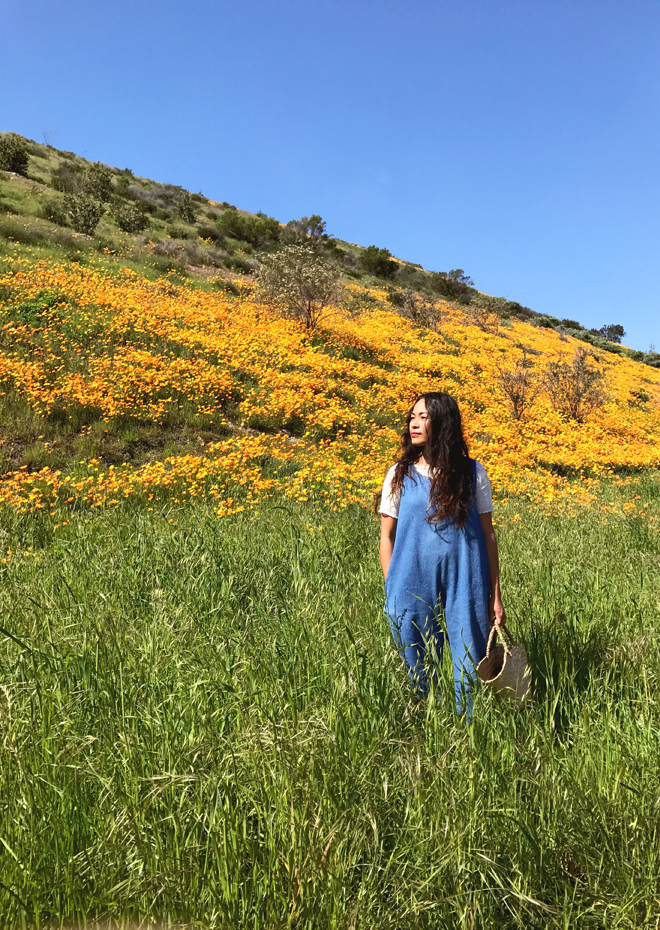 I have another dress to jumpsuit project to share with you. I drew out an illustration here, so you can see how easily you change a large dress into a jumpsuit. It's best to buy a dress a few sizes bigger than your normal size. If it's too form fitting, the leg will bunch up too much and look weird. I cut this leg a different way than I normally have in the past; I wish I did my normal straight cut up the middle. Nevertheless, the jumpsuit still came out close to what I was thinking and they give me Ilana Kohn vibes (very similar to this jumpsuit).
Something to note, the dress has a Henley style neckline, so I can easily put on and take off the jumpsuit. If the neck opening isn't large enough for you to wiggle your body into, you would have to create a key hole neck opening at the back. To make your own, get the illustration here. Check out other dress to jumpsuit projects here and here.
on me: edwardian top, vintage from ms. tips (similar here). jumpsuit, thrifted and altered (this dress would definitely work for this project). earrings, vintage (similar here and here). chicago clogs, c/o maguba.
Save
Save
Save
Save
Save
Save