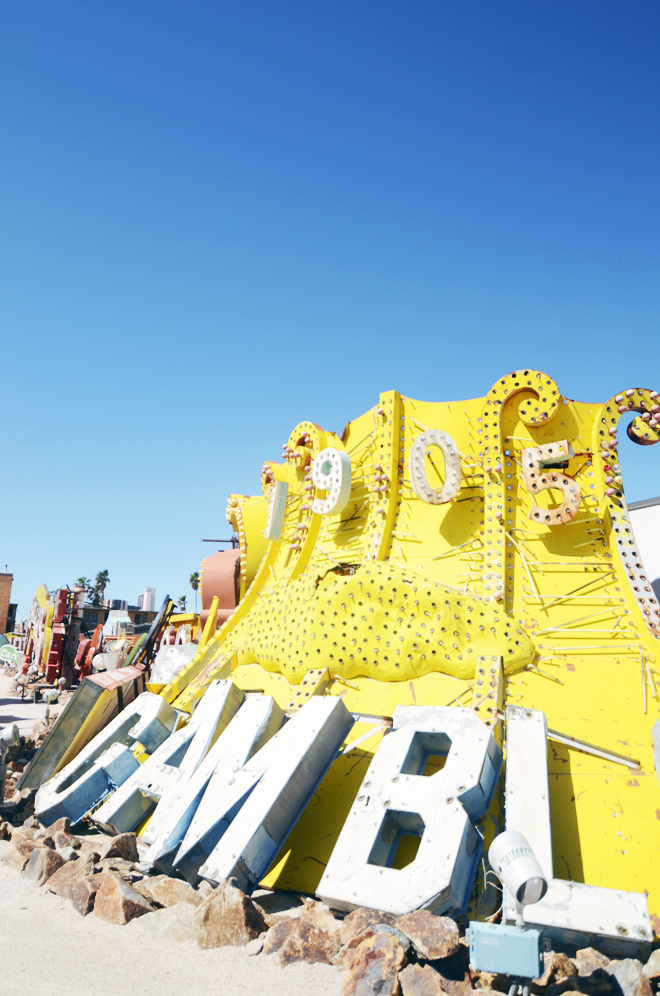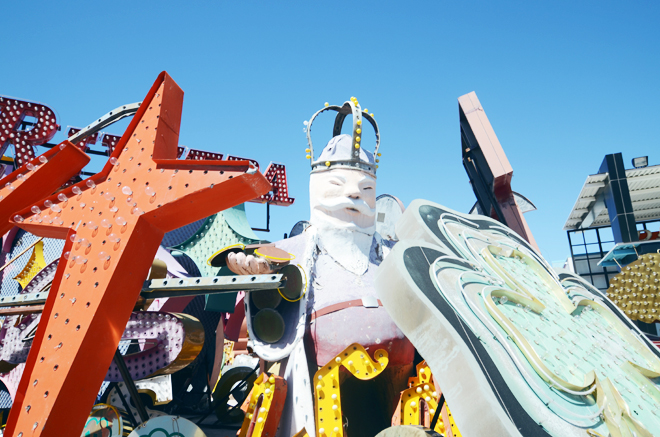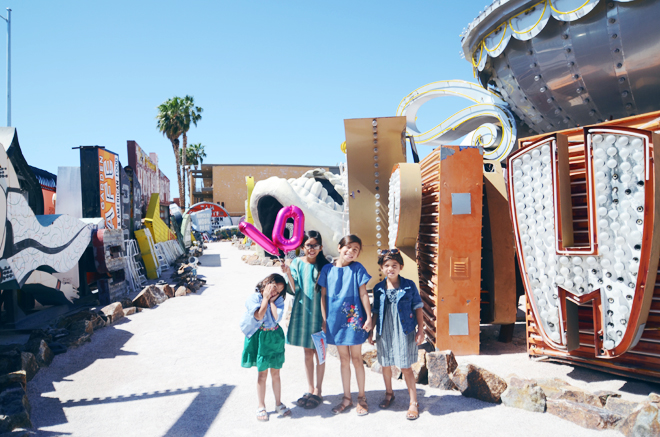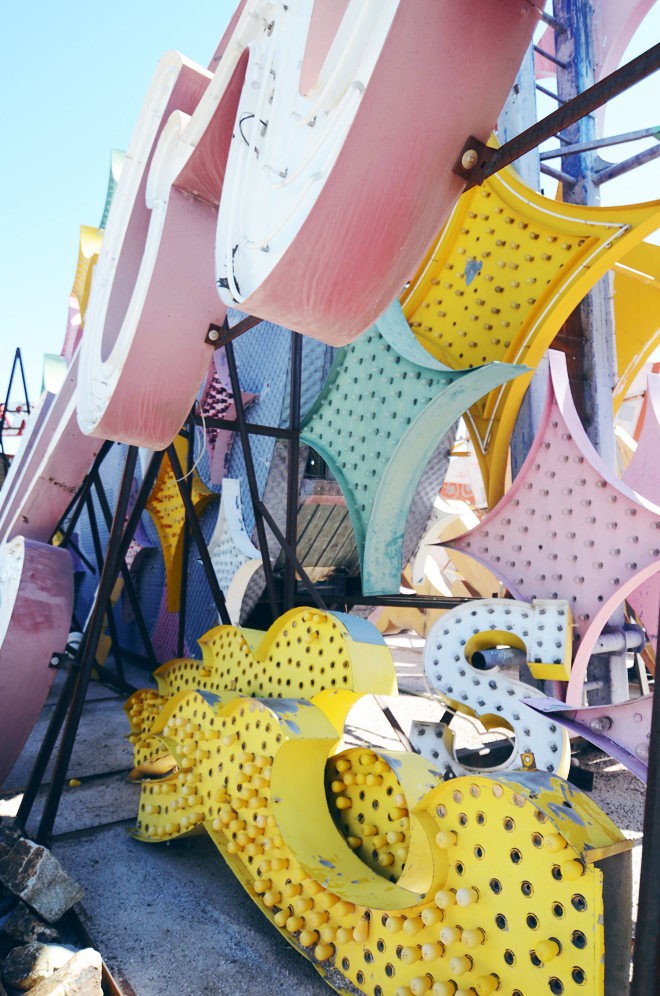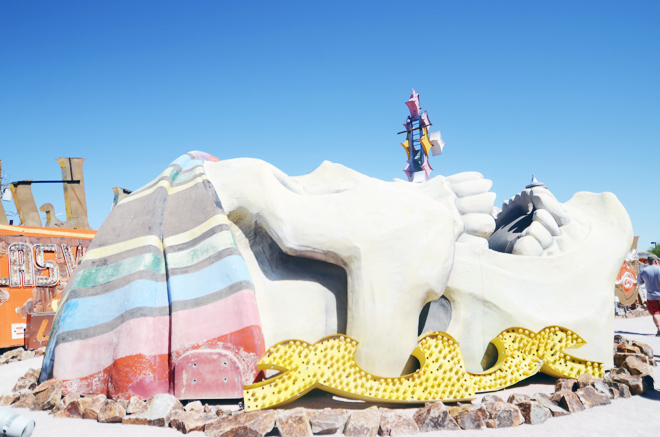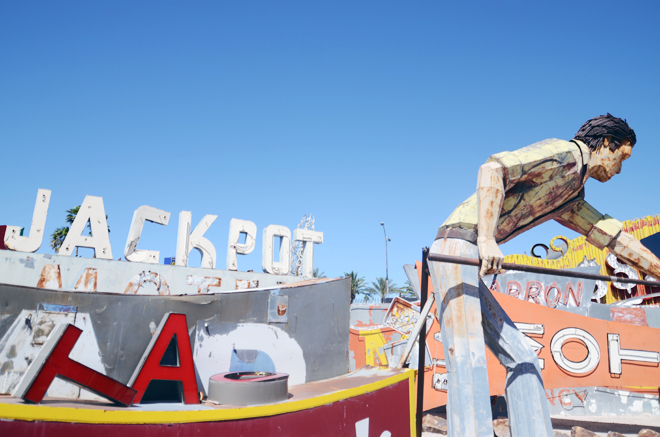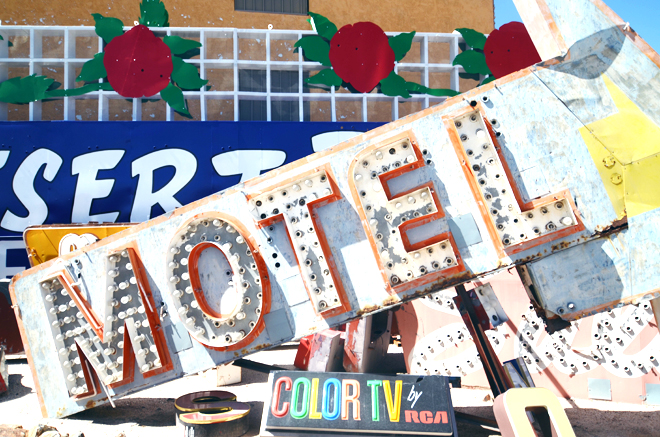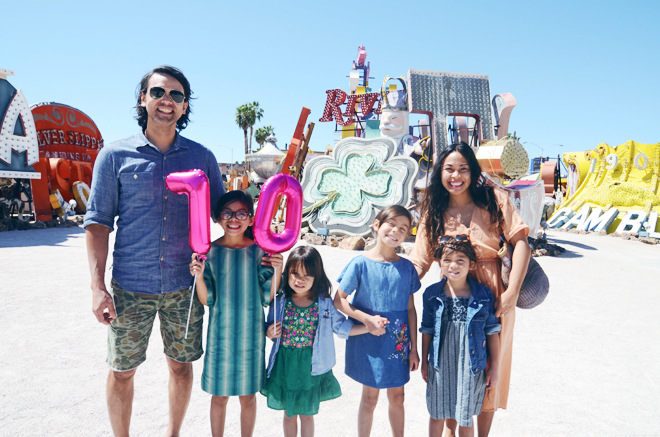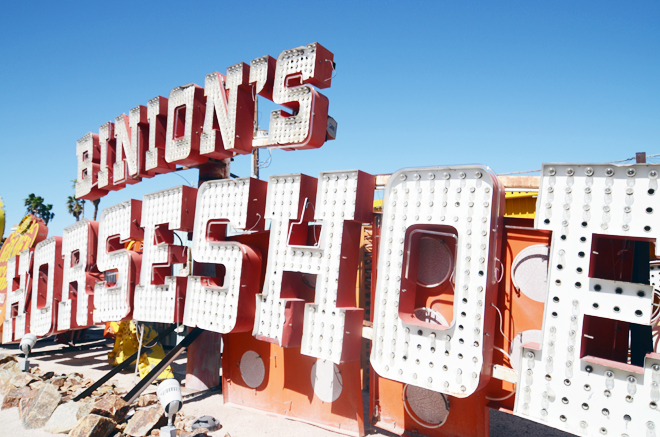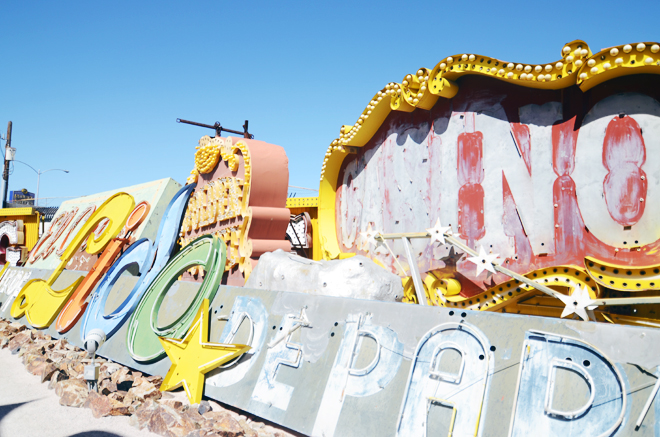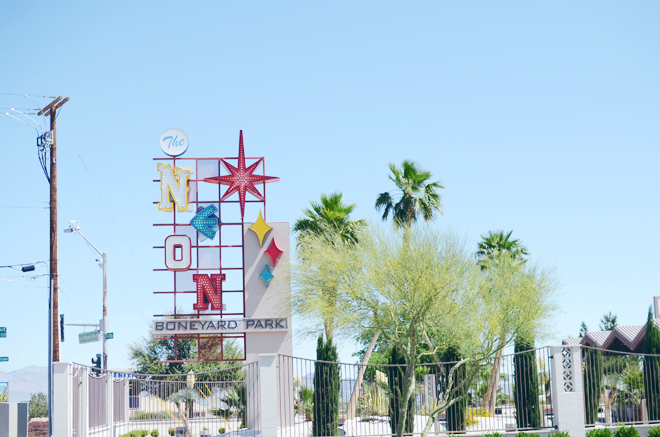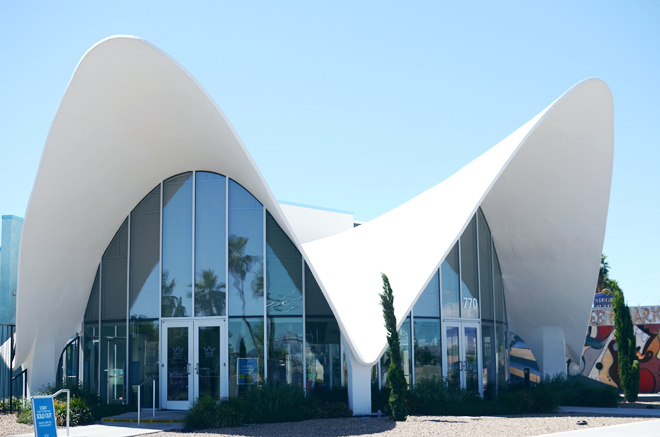 While Vegas wasn't exactly our cup of tea, the Neon Museum totally was, and if you're in the area, be sure to visit. All the night tours were already booked. They only have 7 operating light signs, so we figured it wasn't too big of a deal to miss out on a night tour. We went on the first tour of the day and booked it in advanced. They sell out quickly, so be sure to order tickets ahead of time.
You know us … we like metal, rusty, old things, so we loved the Neon Boneyard Museum. It's so cool to hear the history of the signs and the history of Vegas. It's not very big and the tour was about an hour long. They don't really stop for picture taking and you have to stick with the group. If you do like taking pictures, I suggest hanging around the back of the group, so that you can get pictures without others being in it. As the tour moves forward, you can turn around and snap a couple pictures. There was another couple that liked to hang back and take pictures too, so they offered to take pictures of our whole family (and we did the same for them).
They have a little scavenger hunt worksheet for the kids, so while they might zone out from all the talking, the worksheet helped keep them engaged. The two littlest ones were doing a good job of keeping an eye out for the things to find on the activity page. We were all enamored with all the cool signs and I really wish we could purchase a couple (none of the signs are available for purchase). If you find yourselves in Vegas, skip the slot machines (or take a break from them) and visit the Neon Museum.