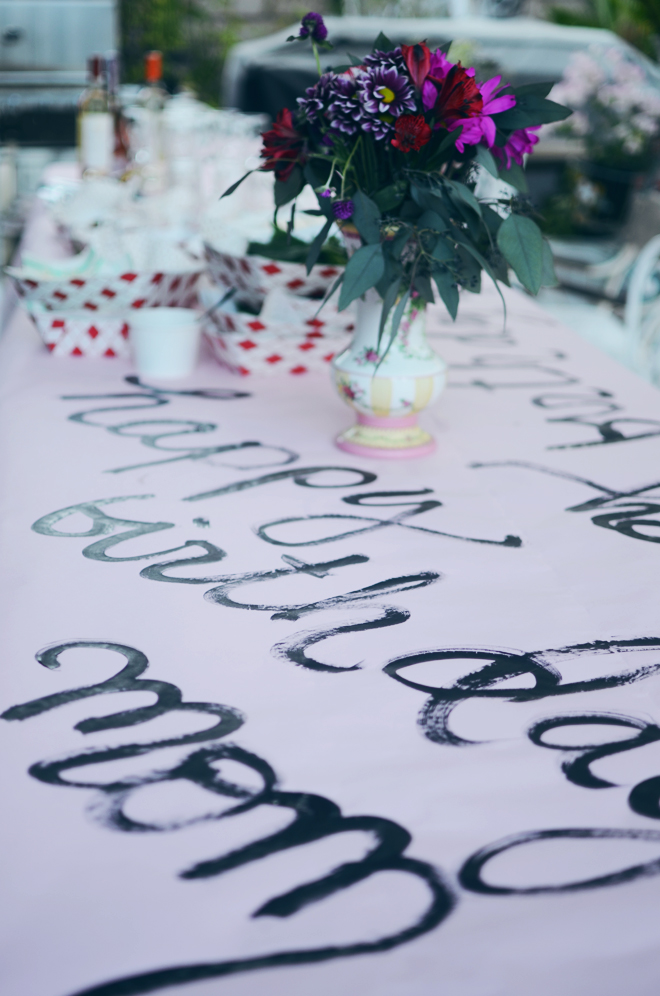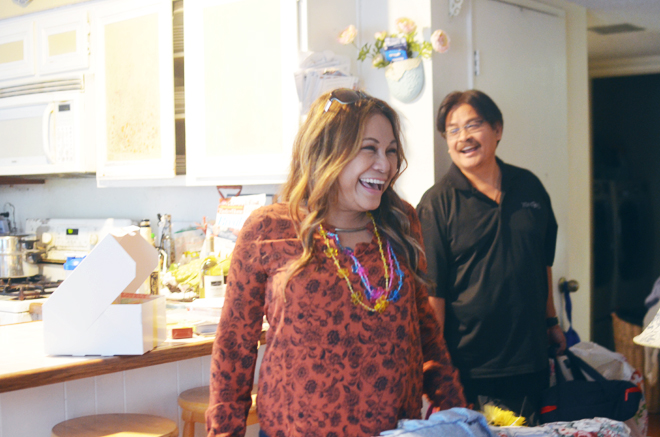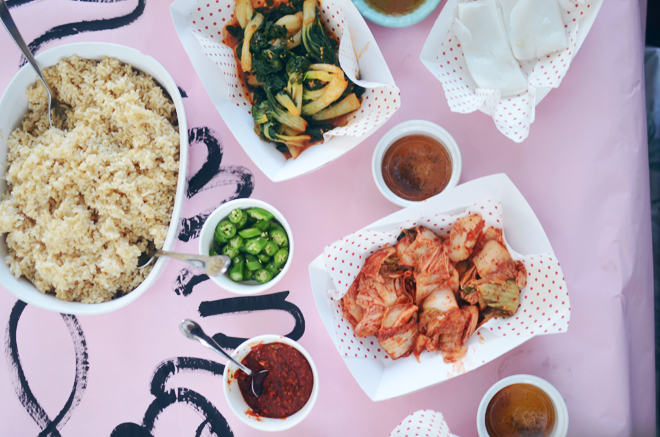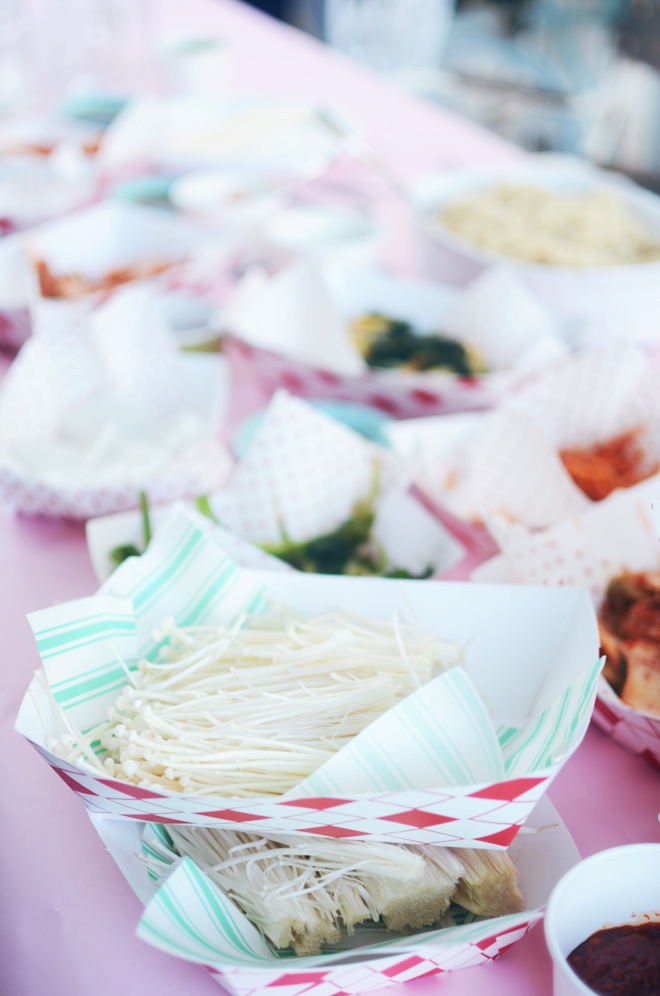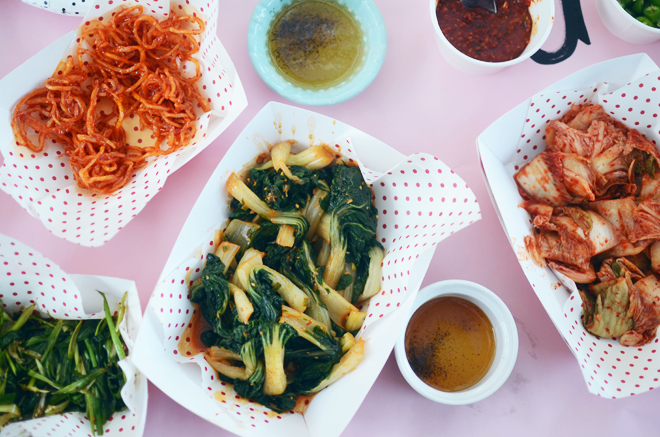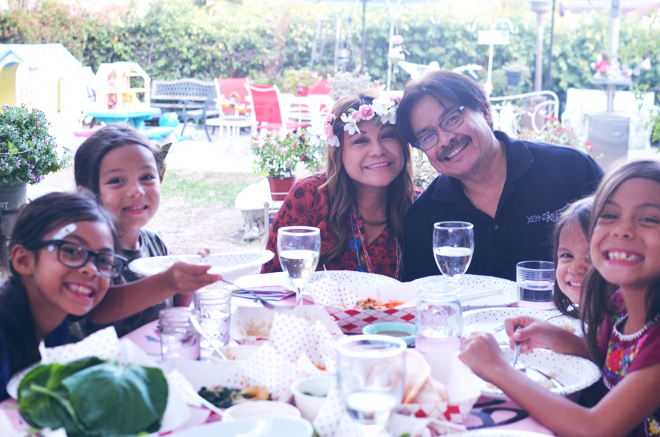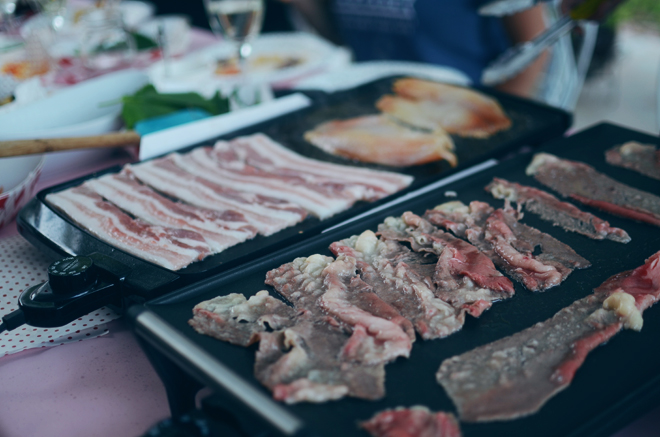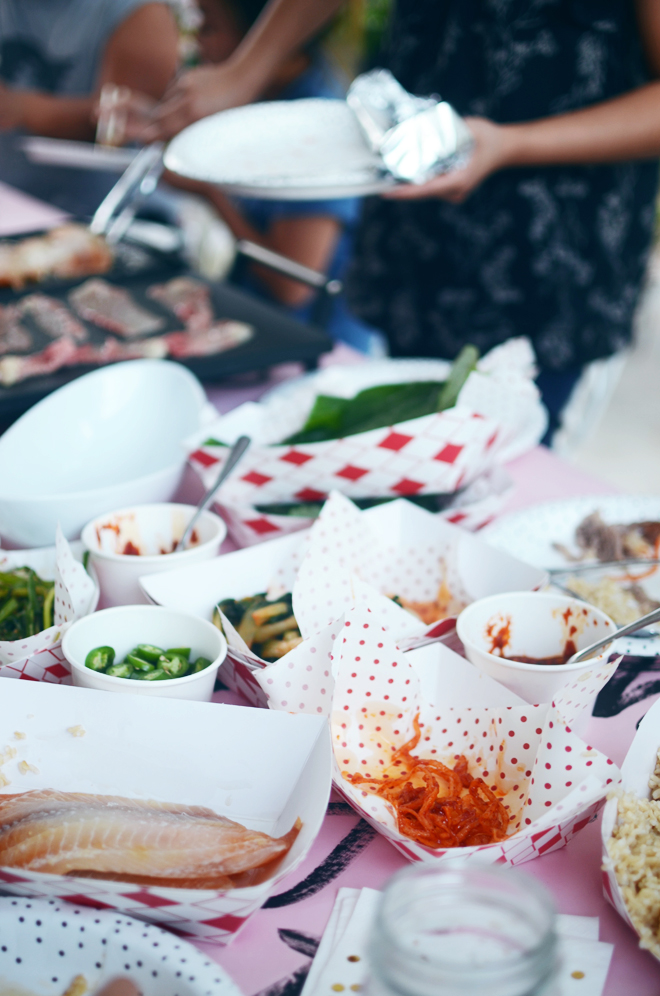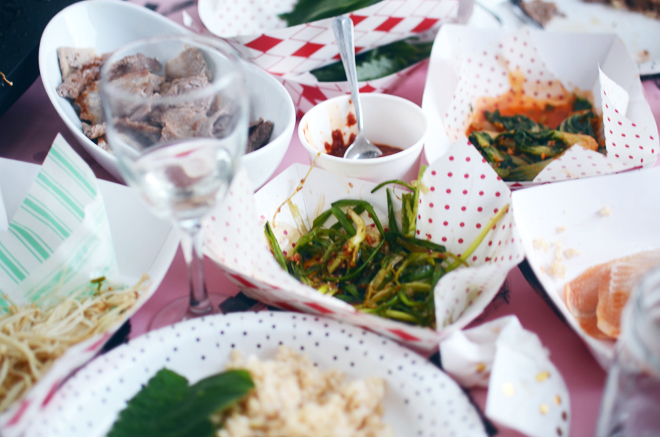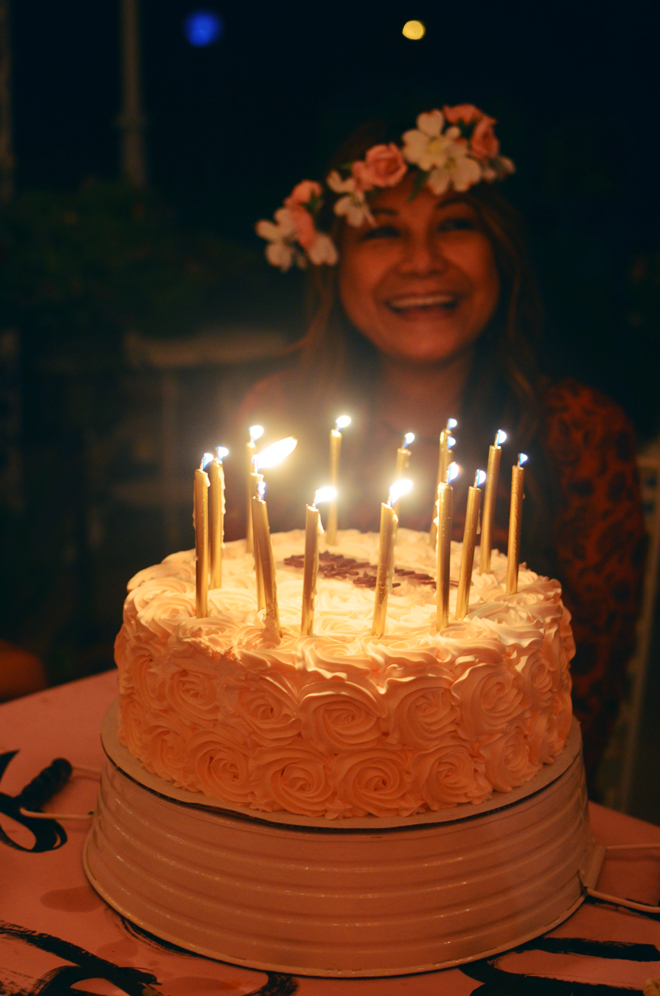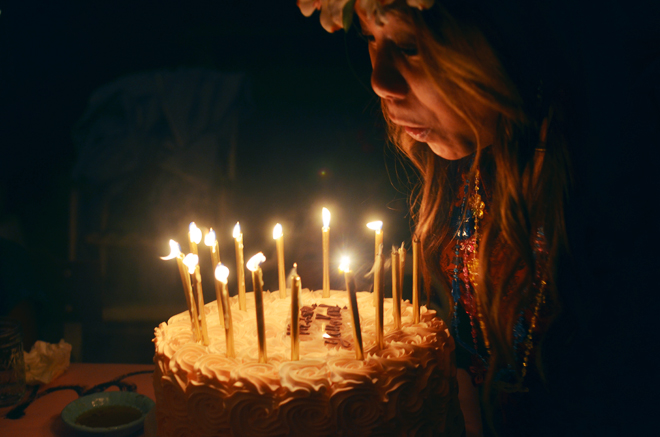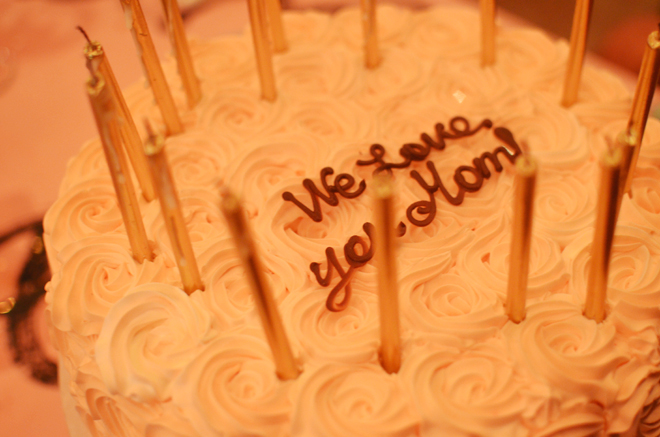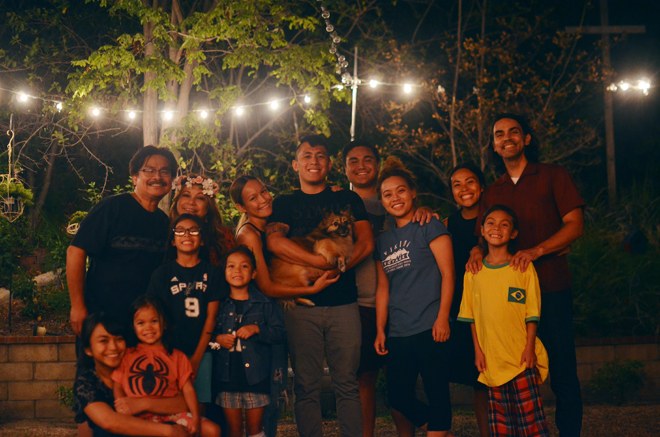 My mom is the queen of hospitality. It is her gift, she excels in it, and she is always serving others. You see Jesus in how she lovingly serves people… family, friends, even strangers! For her birthday this year, siblings and I planned a little feast to celebrate and serve her. We didn't want her to do anything, so we divided up the responsibilities and costs (we are all adults now, so it's about time everyone chipped in) to put together a small Korean BBQ style feast. We set everything up at my parents' house before they got home from work.
To get our feast table ready, we laid pink paper on the table, and painted "Happy Birthday Mom" and "Happy Birthday Grammy" on it. I made all the side dishes ahead of time ; we plated them in cute little paper boat plates (this site helped, along with my BFF who taught me everything I needed to know to throw a legit Korean feast ). There were 2 grills in the middle of the table for all the delicious meat (I picked up all the meat at the Korean market the day before). My girlies set out cards they made and a special floral crown. They said, "Grammy needs her own crown for her birthday."
We all hid in the family room, so when she entered, we yelled, "SURPRISE!" followed by a rendition of the "Happy Birthday" song. She was definitely surprised and elated to see everyone together. We all went to the backyard to surprise her with the feast we prepared for her. For dessert, we picked up kievsky cake from Karina's Cake House. This was another surprise, since it's a new cake my family had never tried before. Our go-to cake is Filipino mango cake, but I had a feeling my family would really like this one just as much, and they did. It's so good… will someone please pick this up for my birthday?!
During dinner, we all went around the table sharing stories about how my mom has blessed us. I think what Ben shared really summed her up well. He recounted the story of  The Giving Tree, and described how my mom is that tree. She gives, and gives, and gives, and gives, and gives… and she was happy. I'm thankful that we had an evening for all of us to shower her with love, and she was definitely happy with that too.