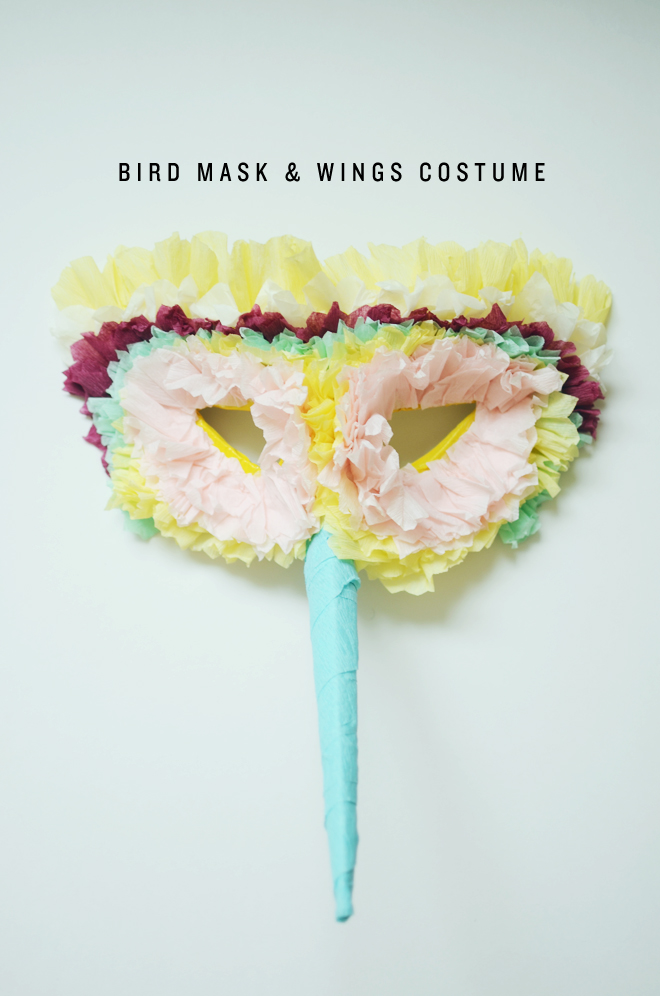 Bird Mask & Wings Costume
Supplies:
Bird Mask template (mask & beak)
Cardboard (for the mask)
8 1/2″ x 11″ cardstock (for the beak)
Fabric
Fabric paint
44″ ribbon
Paintbrush
Duct tape
Craft glue
Crepe paper streamers
1/2″ elastic
Scissors
Sewing machine, or hand sew on the elastic
Directions:
1. Measure the arm span of the costume wearer and cut fabric to that width. Fold in half and cut a U-shape at the bottom to make the wings. Paint the wings and allow to dry completely. Measure the wrist, add an inch, then cut elastic. Overlap the ends of the elastic and sew in place about 1/2″ in from the top and  2″ in from the side of the wings. Repeat for second piece of elastic. Fold the ribbon in half, and sew it on the top center of the wings. This ties around the neck, so the wings stay up.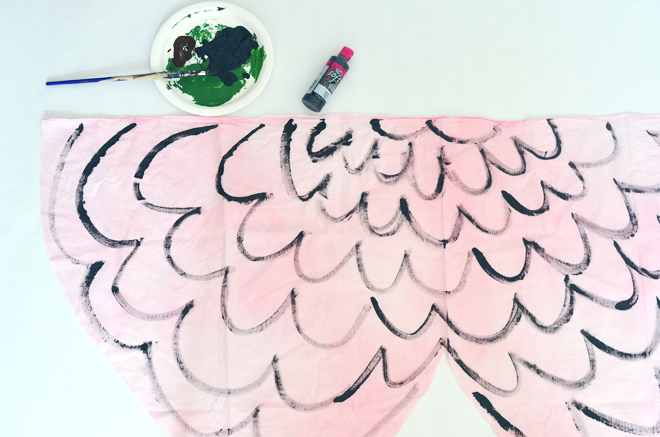 2. Wrap the edges of the eyes holes with duct tape. Glue the beak in place and tape to reinforce. Wrap the beak with crepe paper using glue to secure the crepe paper in place. Determine the length of the elastic for the mask that will be comfortable for the costume wearer, punch holes near the eye section of the mask (see template for location), insert elastic, and knot on each end.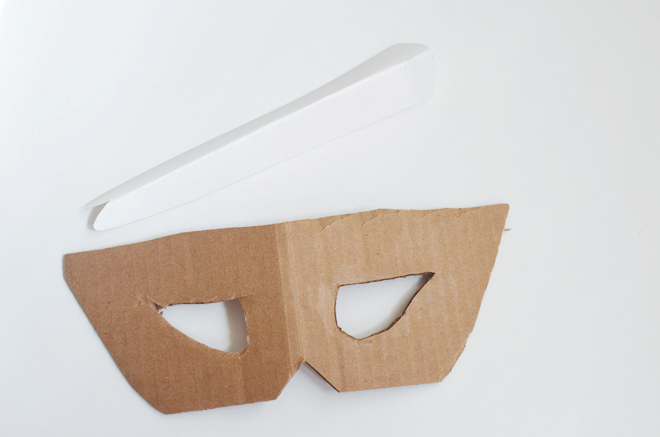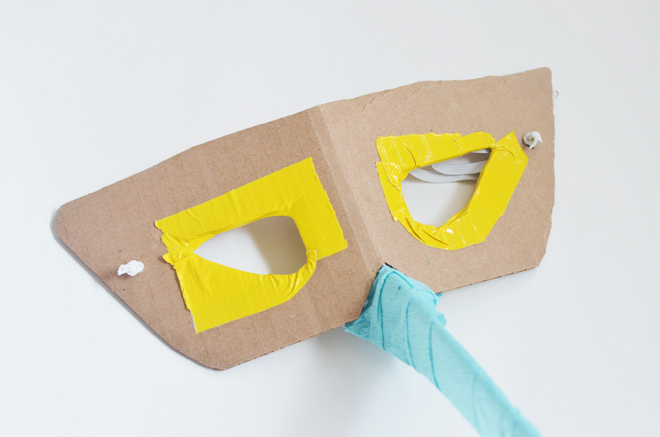 3. Cut long section of streamers, fold, then cut zig-zags or scallops on one end to give texture. Completely wrap front of mask with crepe paper, using glue to overlap and pinch sections over each other as you go. This gives it the full feathery look.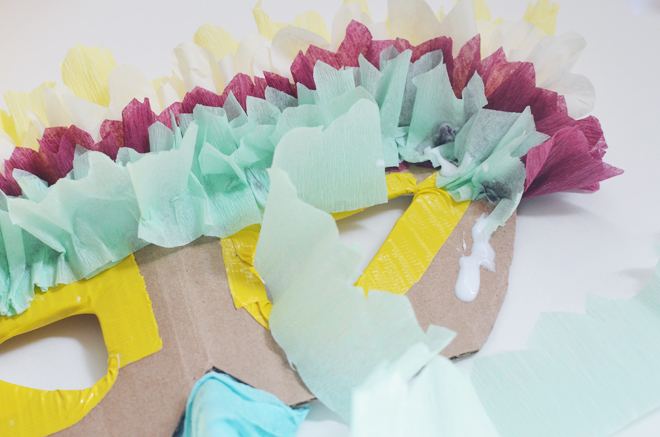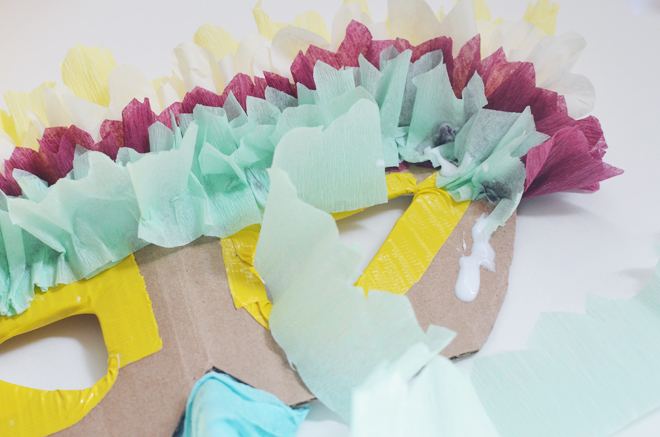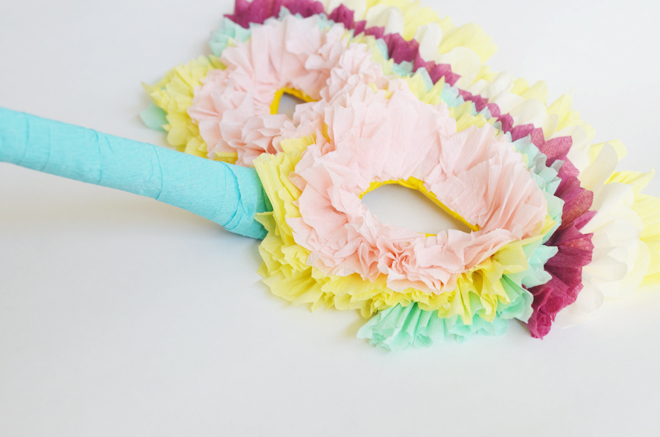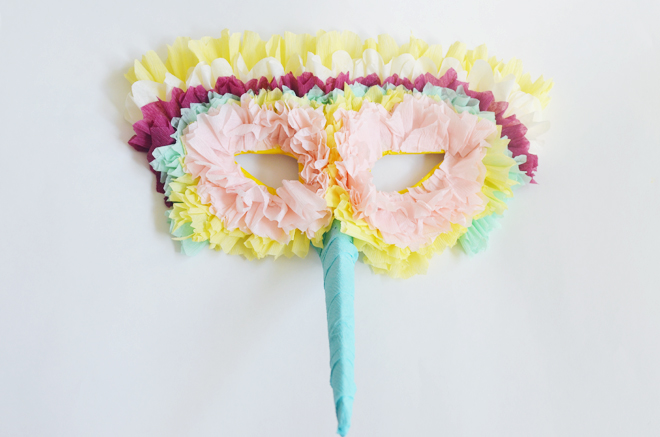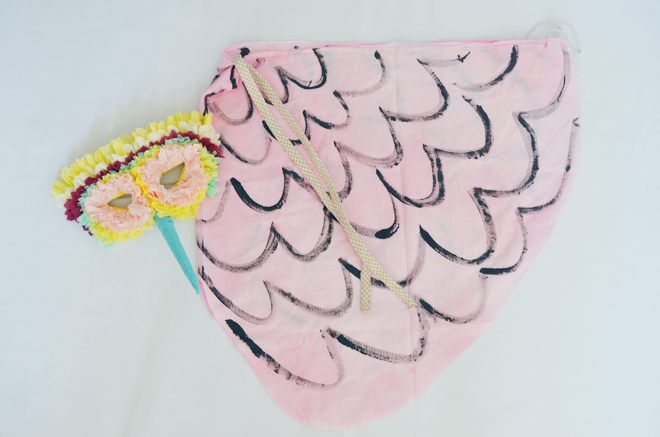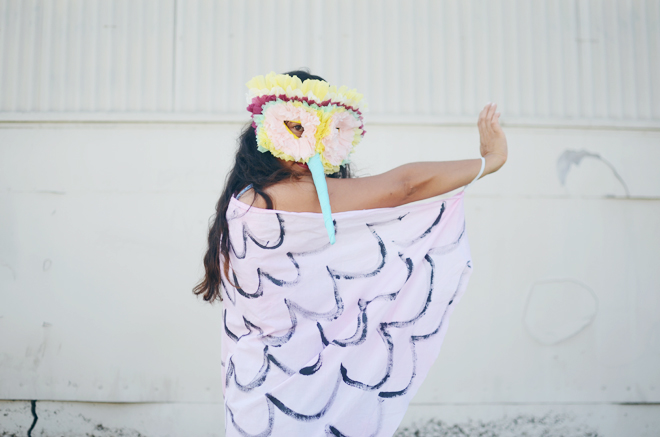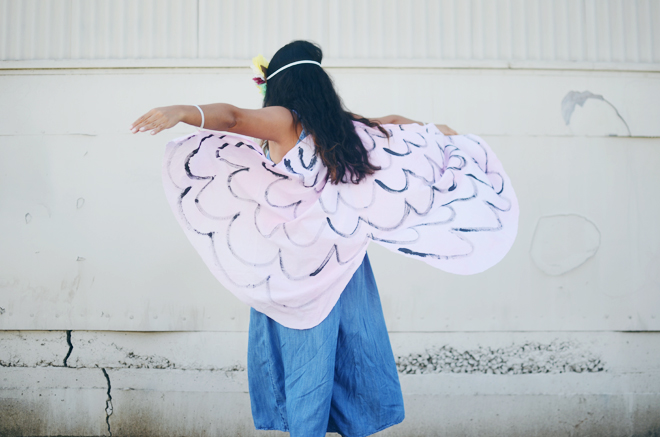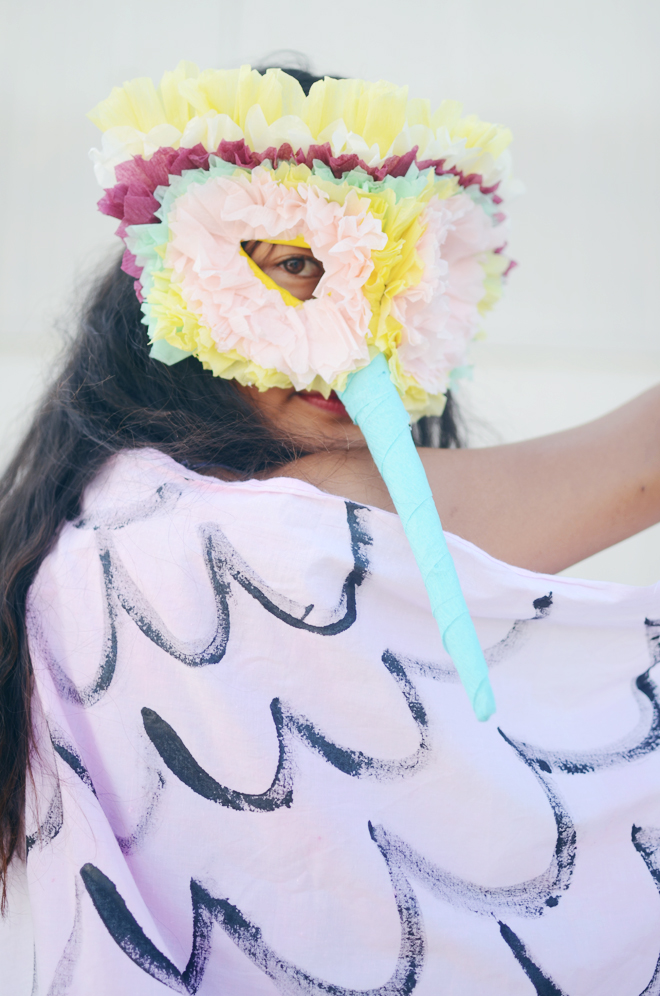 The costume took a couple hours to make; I made it right before we headed out to a costume party last Saturday. The girls have requested to make their own wings, so that will be our next group project.
Halloween is on Monday! Are you ready to go trick-or-treating?