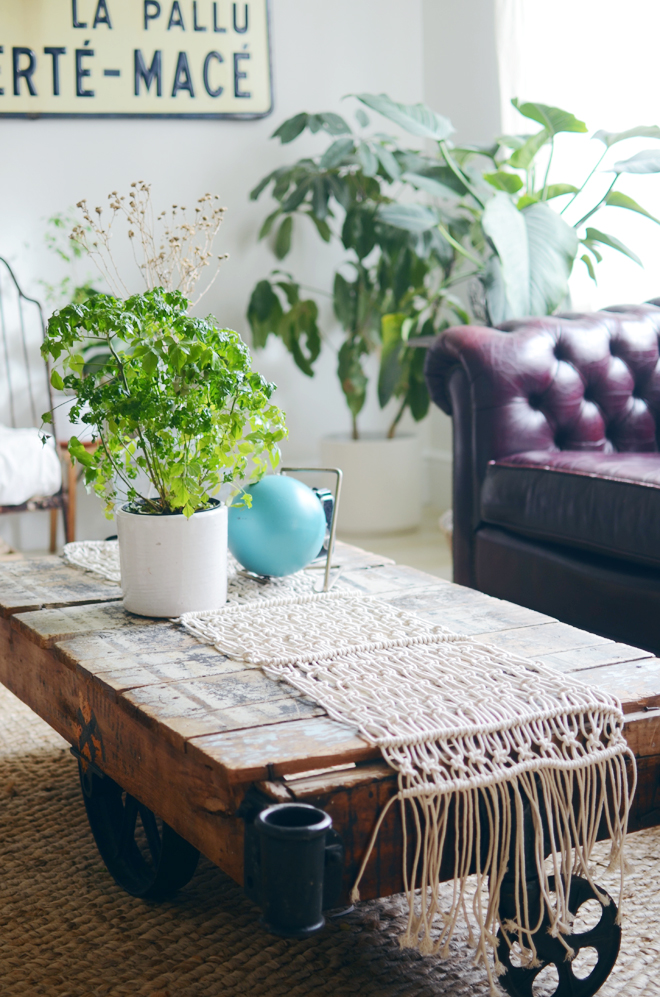 When I see something I like, I think to myself, "Do I buy it, make it, or can I thrift it?" I had been eyeing this macrame runner from Anthropologie for awhile now, but didn't know if I really wanted to spend that many pennies on it. Plus, it's kind of long (not really the size I needed), so didn't know if it was worth the investment. Eventually, I decided to make it. I picked up a couple rolls of 3mm cotton macrame cording from Michaels (if you're patient, buy them one at a time with your 50% off coupon, which helps cut the cost of your runner). It's also available here with some other color/texture options. I cut 20 strands at about 18 feet long (I think), hung my dowel off of a clothing rack, and I lark's head knotted each strand onto the dowel. From there, I proceeded to make my runner using simple square and coil knots.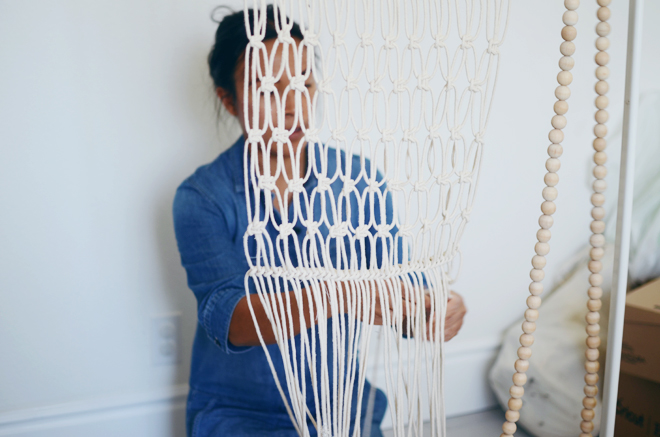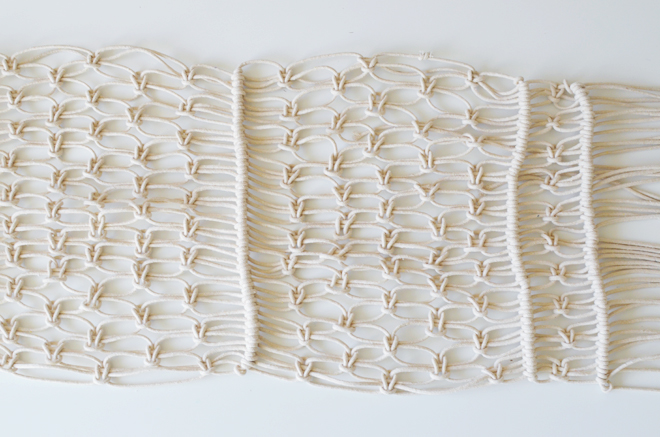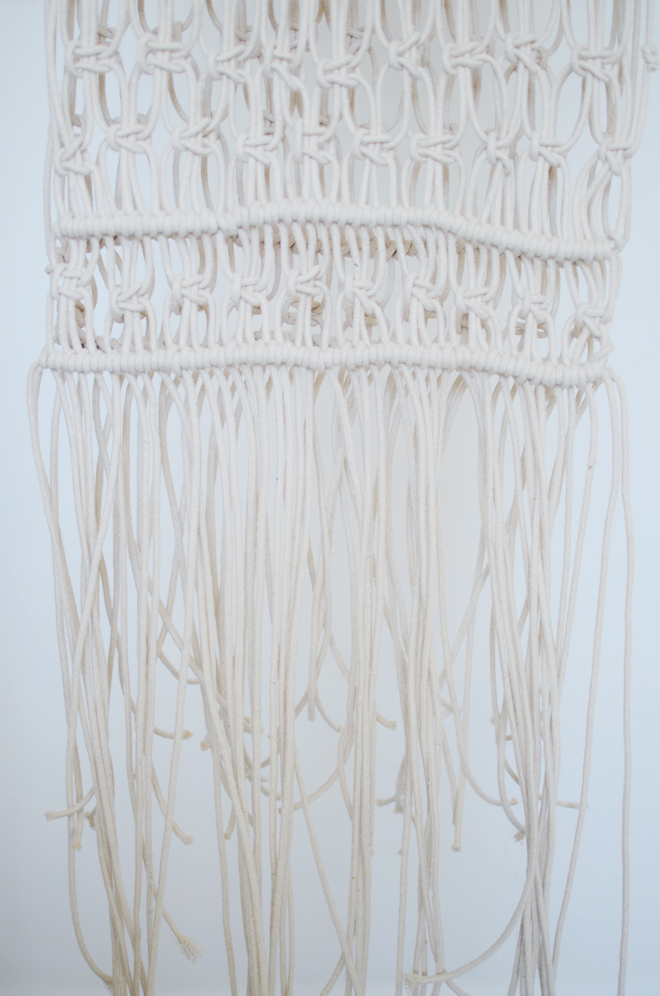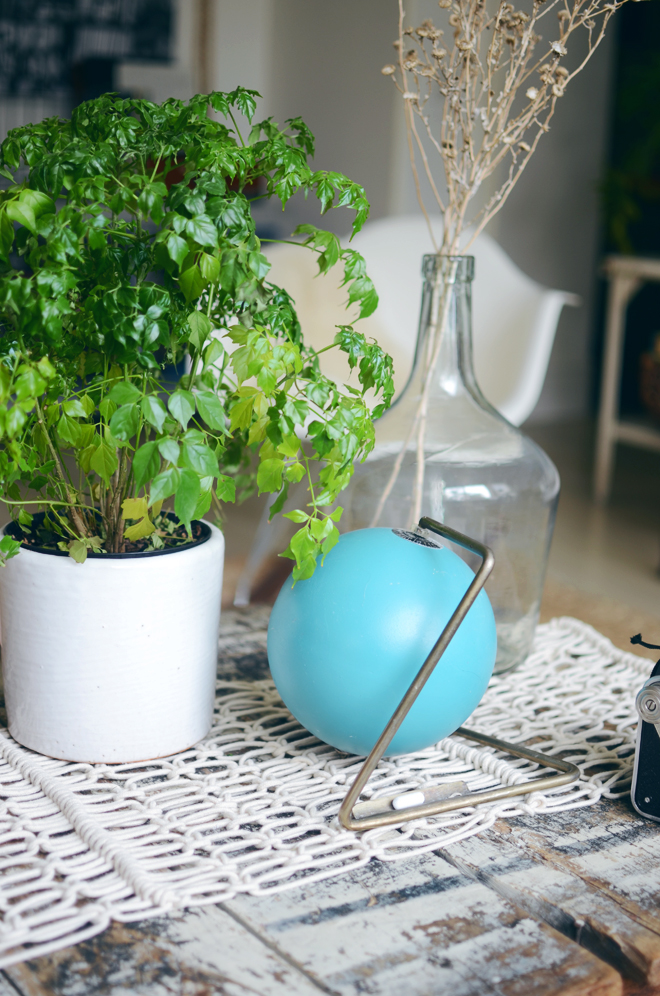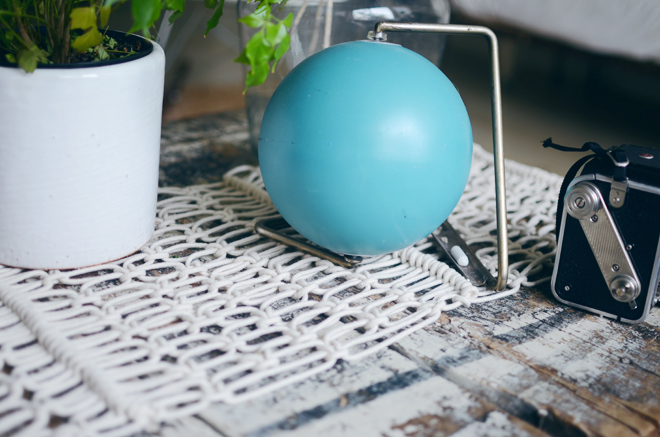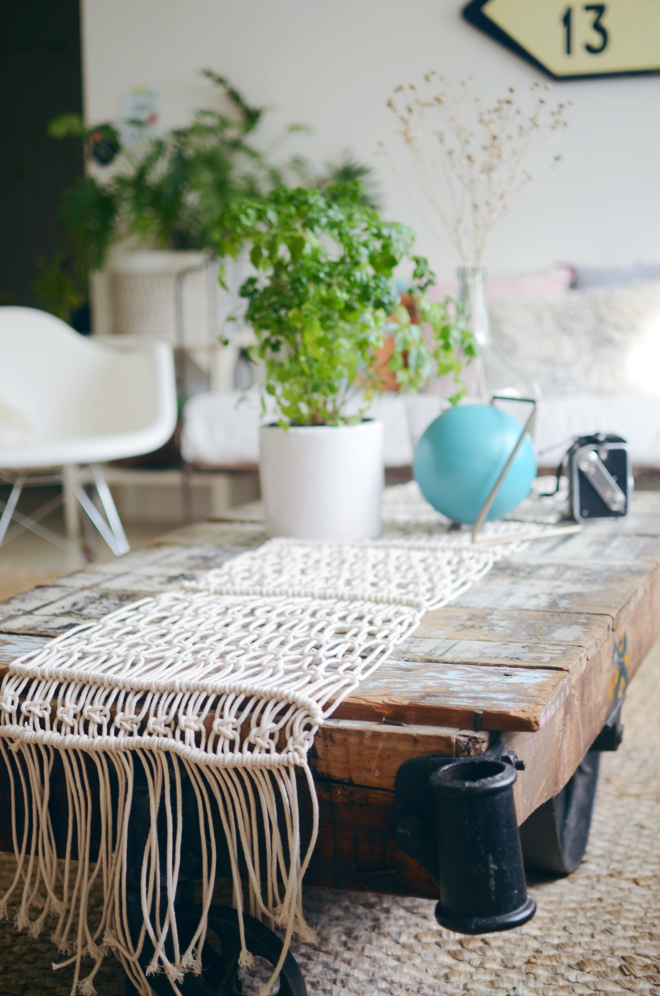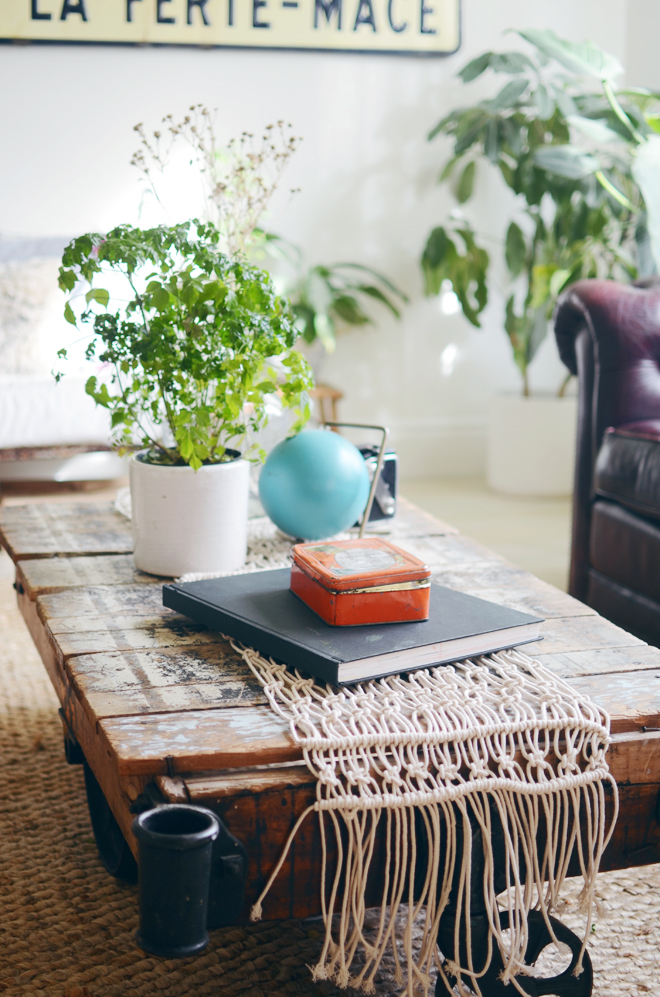 I went with a design that was simple and fast and it took a full afternoon to complete it. I like the bit of texture it gives to our coffee table, and especially like that I got to save some pennies making my own. It would be fun to make another with more intricate knots and then dye the whole thing in indigo, and maybe even add some big tassels on each end.
If you are the "I'd rather buy it" type, then check out this runner by Knotty Natured or just order this Anthropologie one!