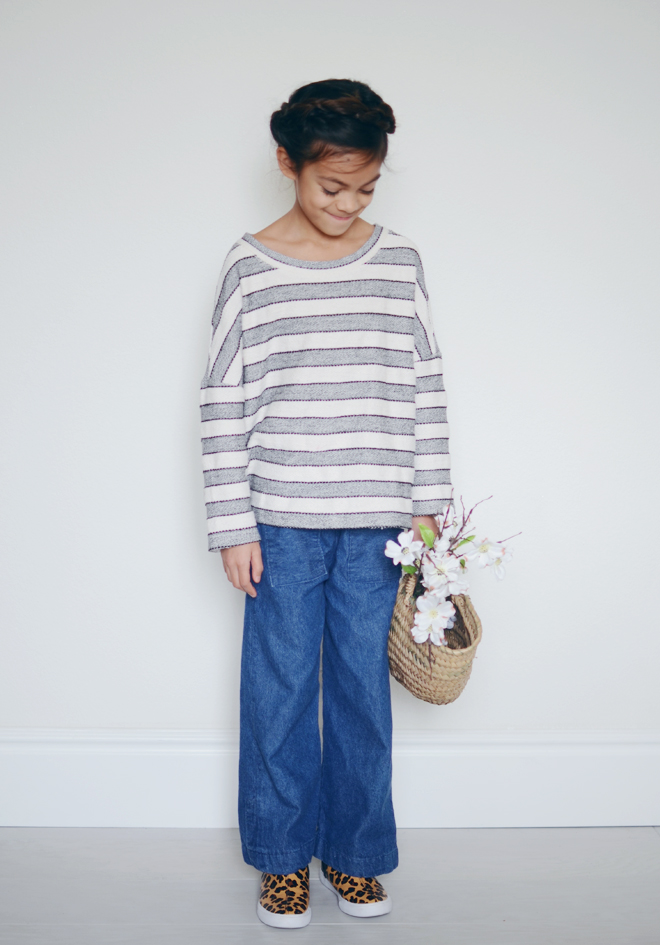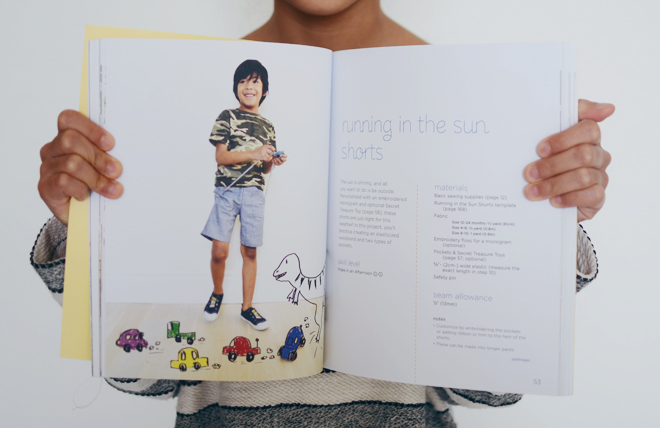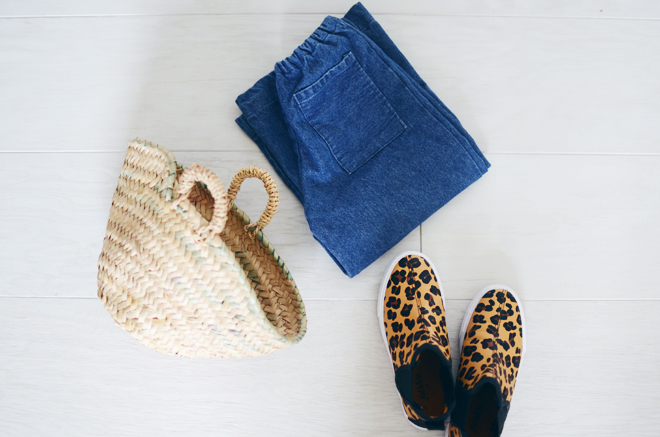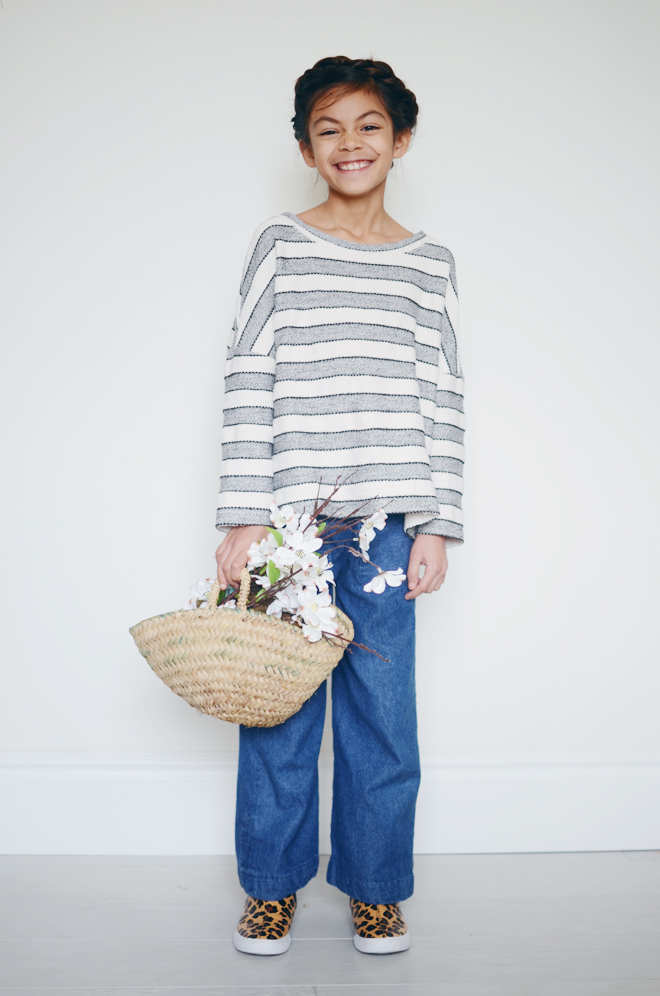 True and Brave are starting to out grow their clothes, so we've been thrifting some cool goods for them. Not only do we look for vintage clothes, but I'll buy clothes in large sizes, so I can deconstruct it and make something for them (or me). I wish I took a picture of the large, denim, wrap skirt I used before I hacked it into this pair of sailor pants. I was much too excited to sew and make them something, and I didn't want to stop to snap a picture. The skirt was only $1.50, which is a good price for a piece of fabric (and it was made in the USA), and I knew it was enough fabric to make them a dress or a pair of pants.
True is a lot like me and does not like skinny jeans at all, so I made her (and Brave, since they share) some sailor-esque wide leg pants. I followed my shorts pattern and instructions in my book, Let's Sew Together, and just widened the leg portion to give it a slight bell shape. Sewing pants may seem intimidating, but really, it's 4 almost identical shapes that you connect together. Give it a try and you'll be surprised how easy it is to sew pants!
on true: top, thrifted (similar here). pants, homesewn (similar here). basket, vintage. sneakers, c/o fabkids.
Save