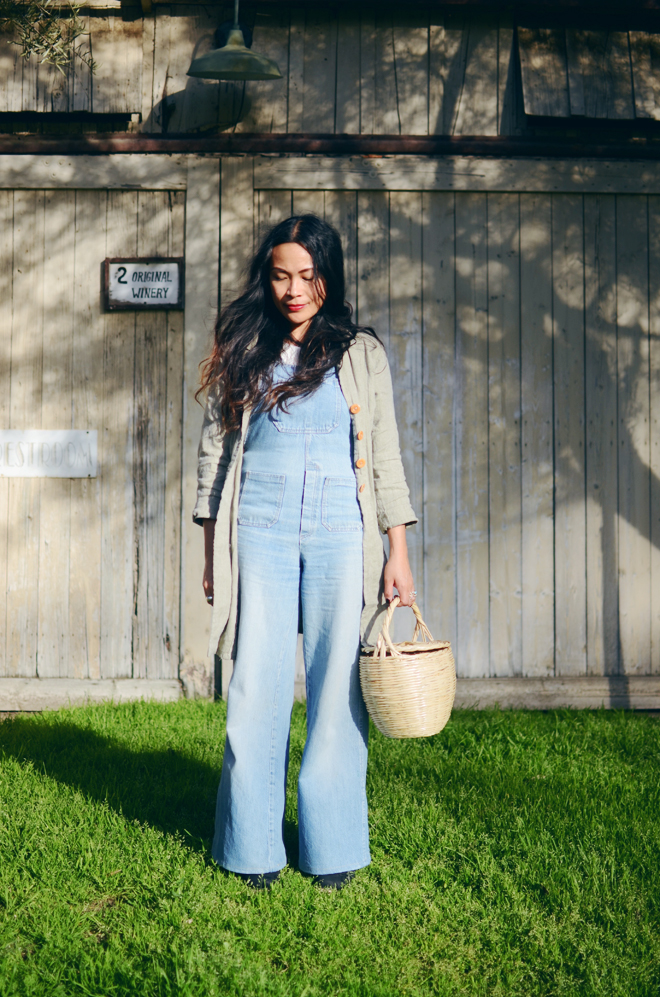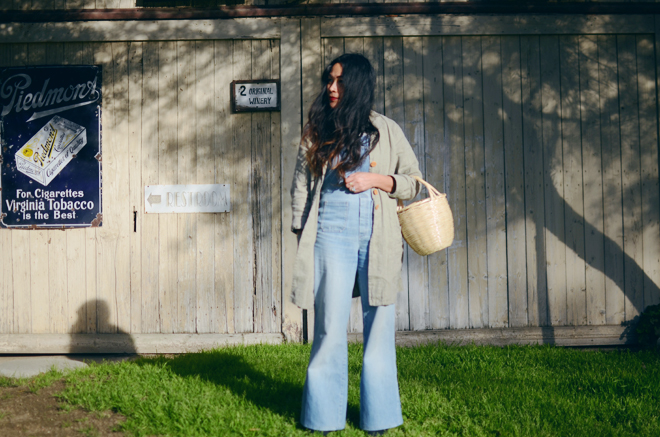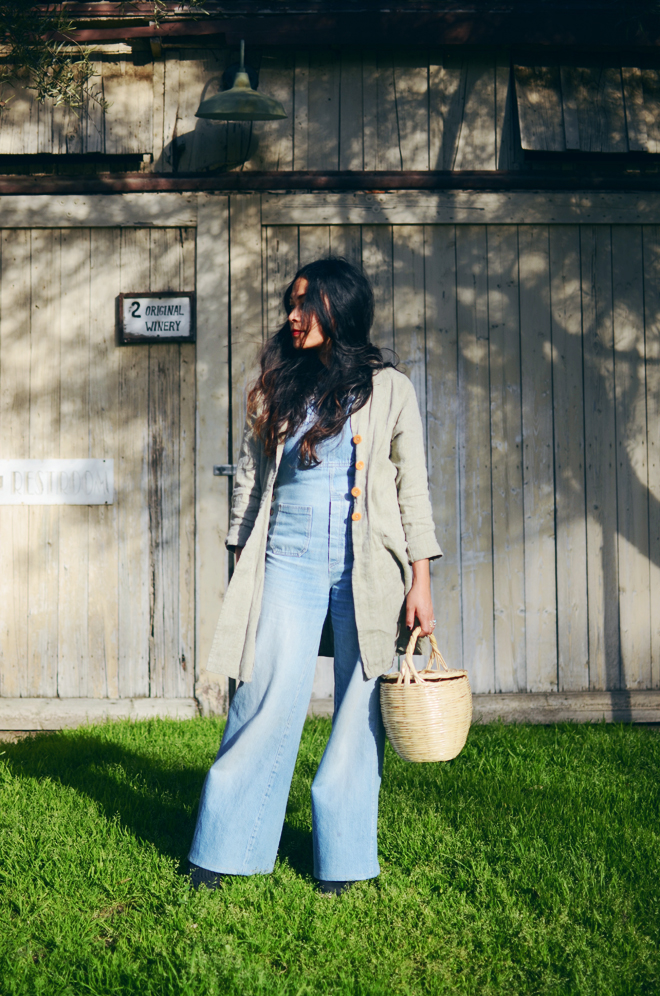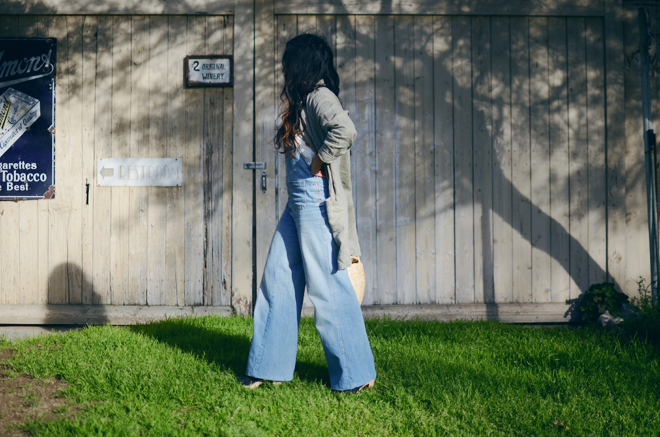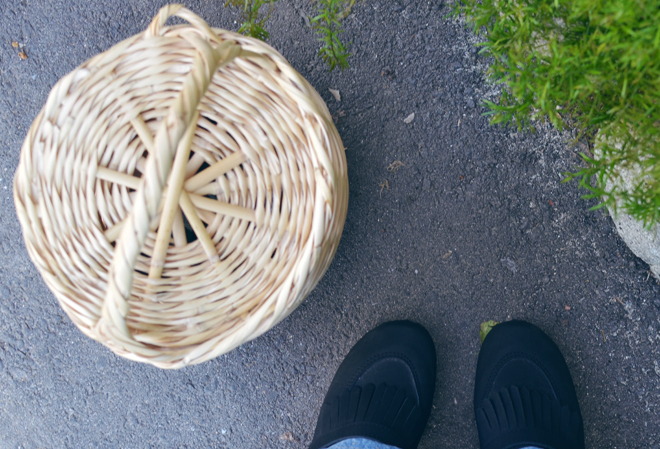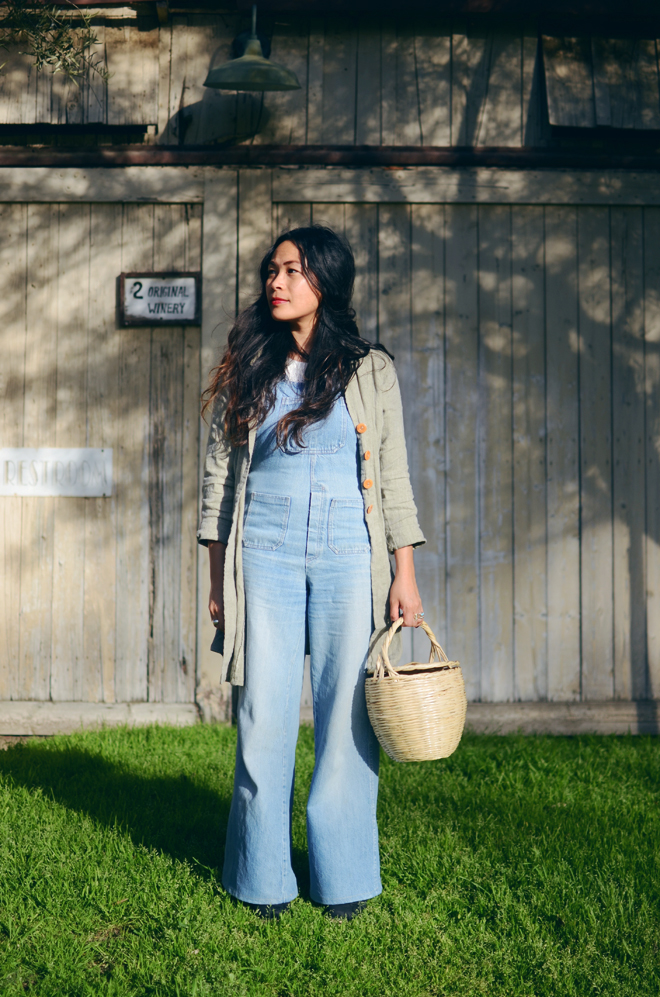 I've been looking for a pair of vintage bell bottom overalls for awhile now. I was so tempted to get a pair from Madewell when they came out with some (actually, I think I did buy them, but returned them), but I really do have a love for vintage and second hand, so I was holding out for the real deal. This pair that I scooped up at the Golden Years Market from Fairseason is definitely the real deal.
I don't mind the farmer/kid vibes when wearing overalls. I'm a fan. I still have the pair I wore back in the 90s (see here, I even wore them in one of my senior portraits) and still wear them now. Sometimes, it pays to hold onto things. I'm short, and technically, the wide leg silhouette is something I should stay away from. Frankly though, I don't care. I don't pay much attention to those rules. Of course, it's great to dress for your body type, but I don't let my short stature stop me. I much prefer wide leg to skinny jeans any way. I gave skinny jeans a shot for about a year or so (see here), but they didn't feel like me, and so I gave all those away. I'm more a dress than pants girls, so when I wore skinnies, they felt like they were suffocating my legs. No bueno.
Do you prefer skinny or wider leg bottoms?
on me: vintage overalls, fairseason (vintage here, new there). flax linen jacket, vintage (similar here). birkin basket, space rocket store. chicago clogs, c/o maguba.
Save
Save