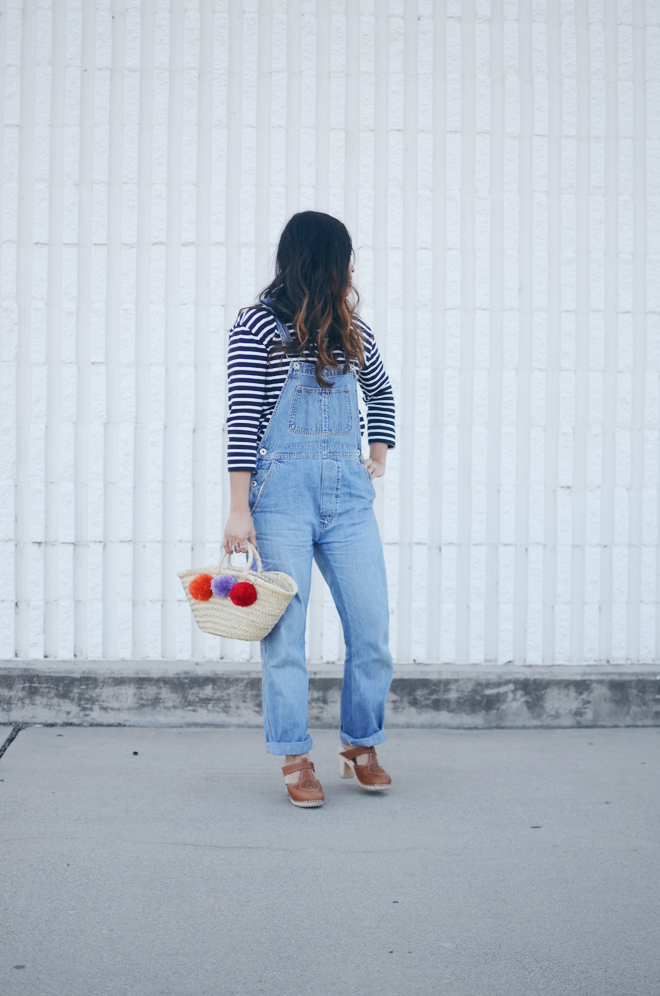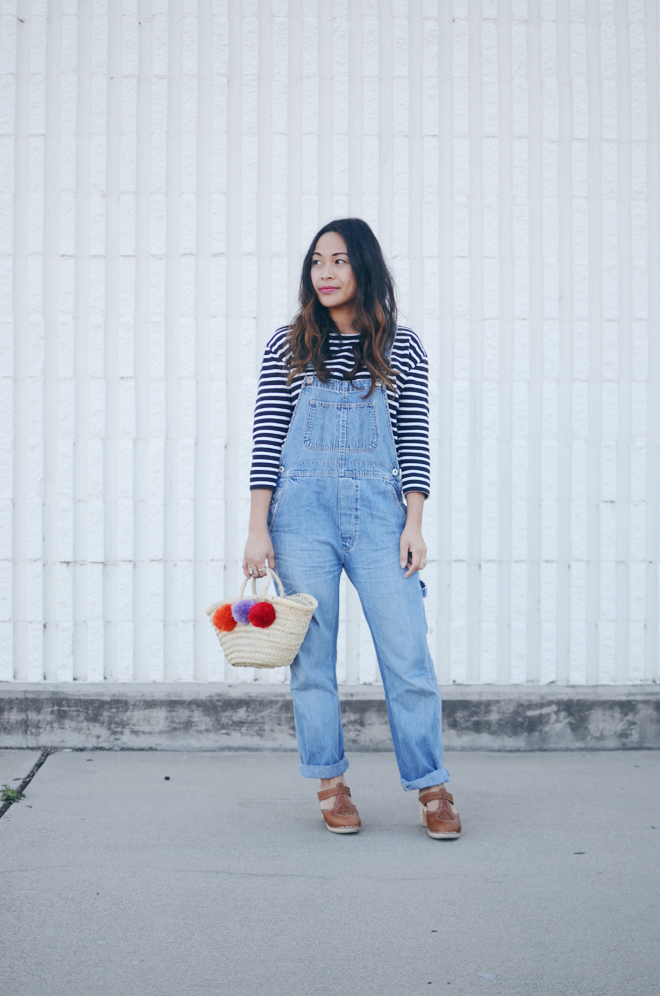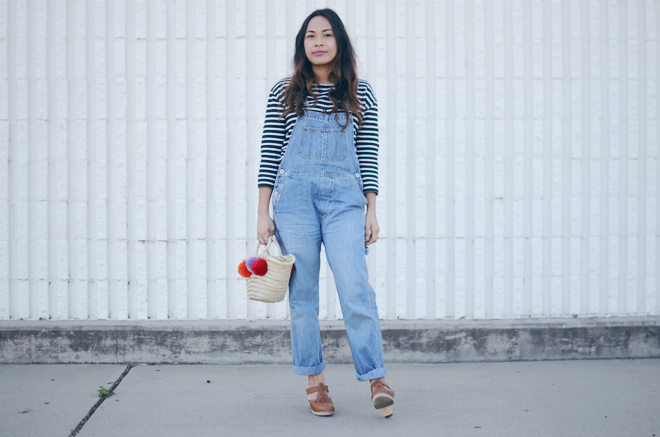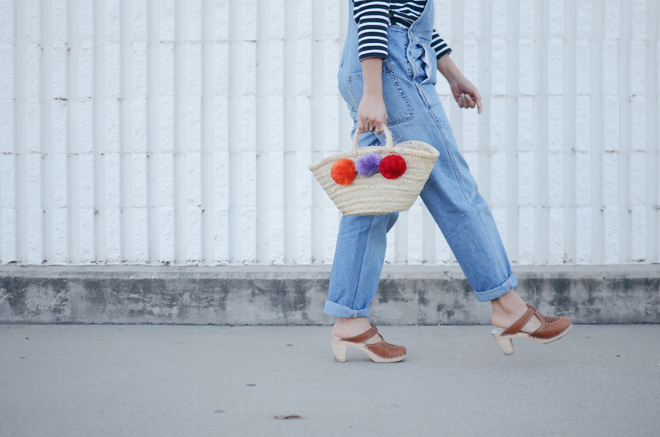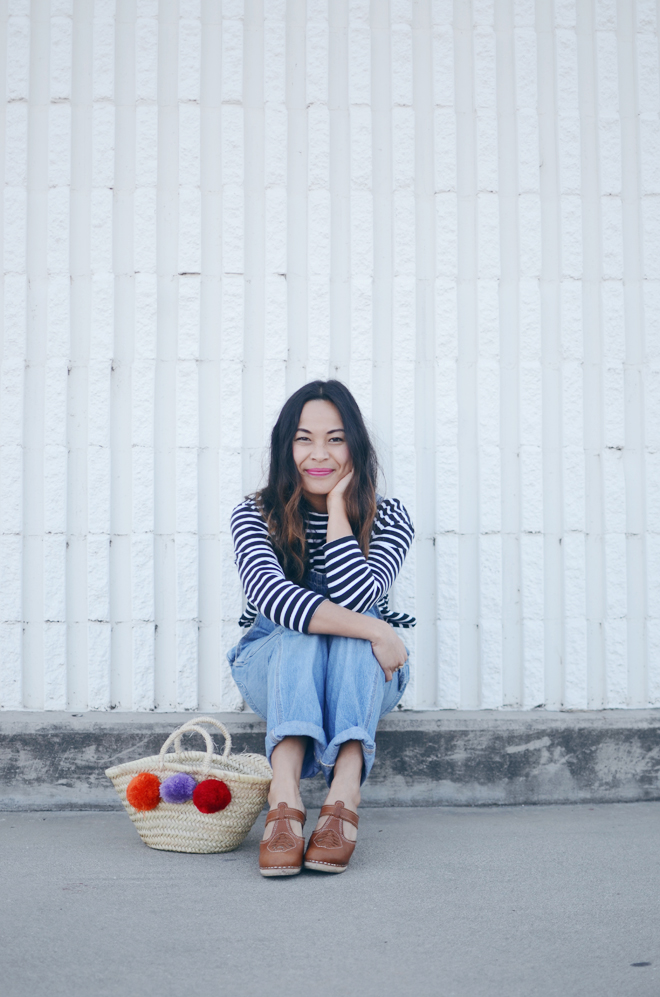 I feel like a big Brave (she wore overalls last week), but since I came before her, she's actually a tiny Ruby (we're twinning here). Told you I'd wear her outfit. Funny thing is these are the same overalls I wore for my senior portraits. They were more wide-legged, but I just altered it to taper in a bit more. I'm so thankful for my sewing skills; they really help breathe new life into old clothes.
Would you wear overalls or are those days gone for you?
on me: stripe tee, everlane. overalls, gap (same exact pair I wore in high school, similar here). clogs, lotta from stockholm. basket, wolf & badger.