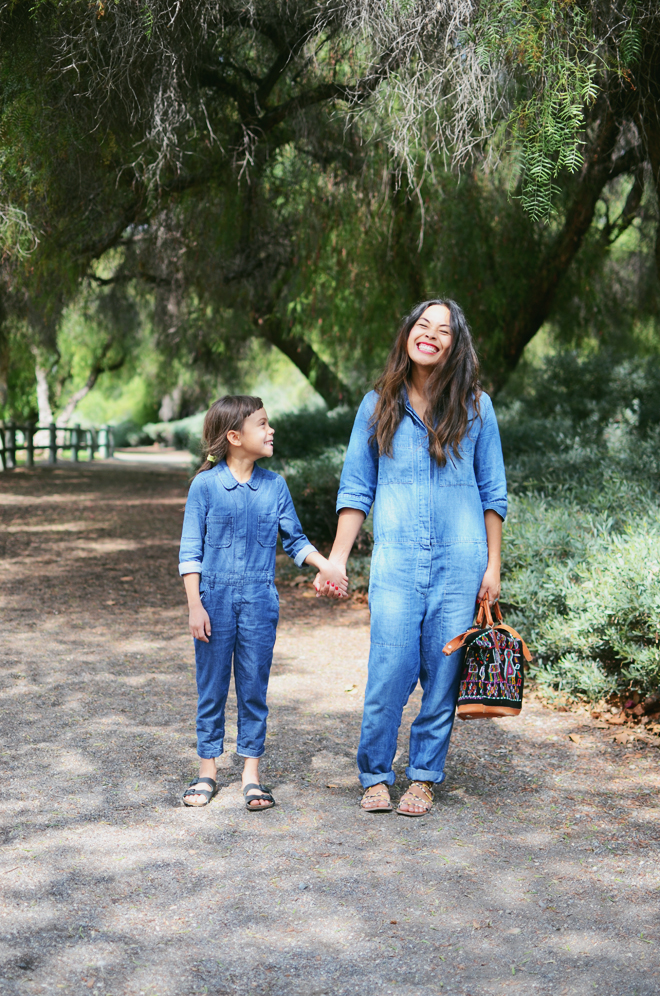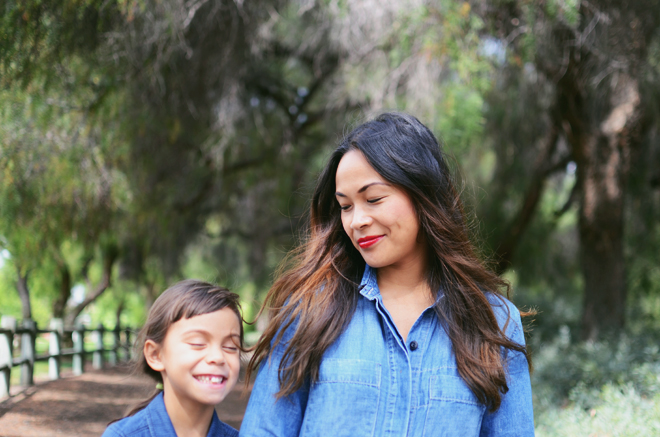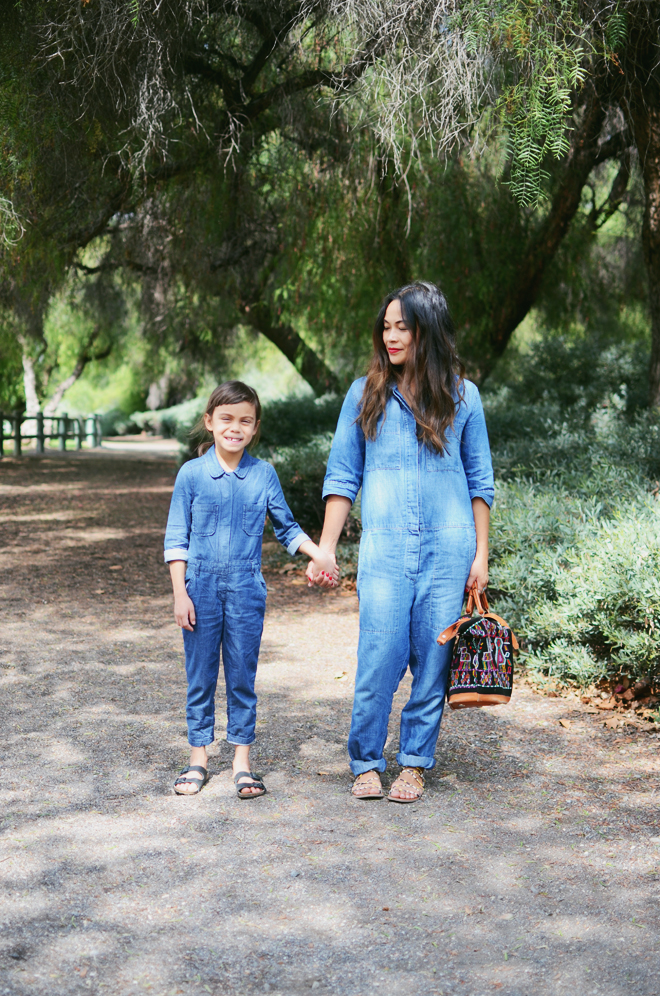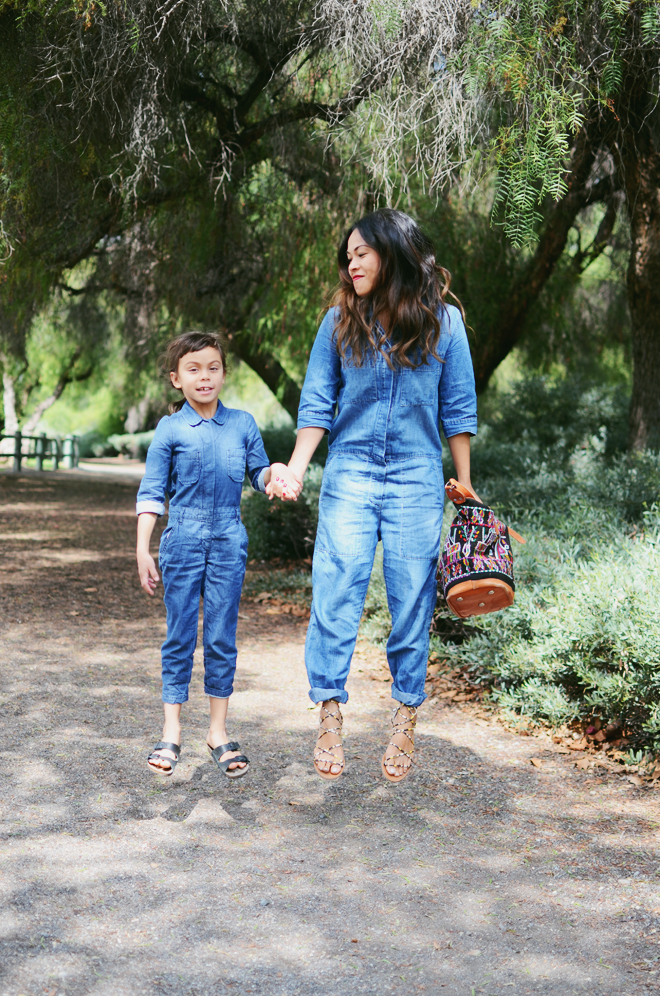 This is the one that looks nothing like me, except maybe the shape of my head. Most people say she's Ben twin; I think it's their eyes. Brave loved my denim jumpsuit and had been asking for her own. I picked up a pair for her when it went on sale from Gap Kids, and then we gave it to her as part of her birthday present. True wore this same jumpsuit for a Halloween event and added a scarf to be Rosie the Riveter. For those days when I have to be fast about throwing on an outfit (Which is most days), my denim jumpsuit is my go-to choice (it gets worn a lot, a long with a vintage pair I got from Ms. Tips). A couple months back, I shared some of my favorite options online here, and I'm thinking about this new black one Gap just got in.
So on one of those throw on something quick days, Brave decided she wanted to be my twin, and threw on her denim jumpsuit too.
on me: denim jumpsuit, gap (sold out, but vintage here, new there). sandals, gap. bag, humble hilo. on brave: jumpsuit (similar here), gap kids. sandals, zara (similar here).