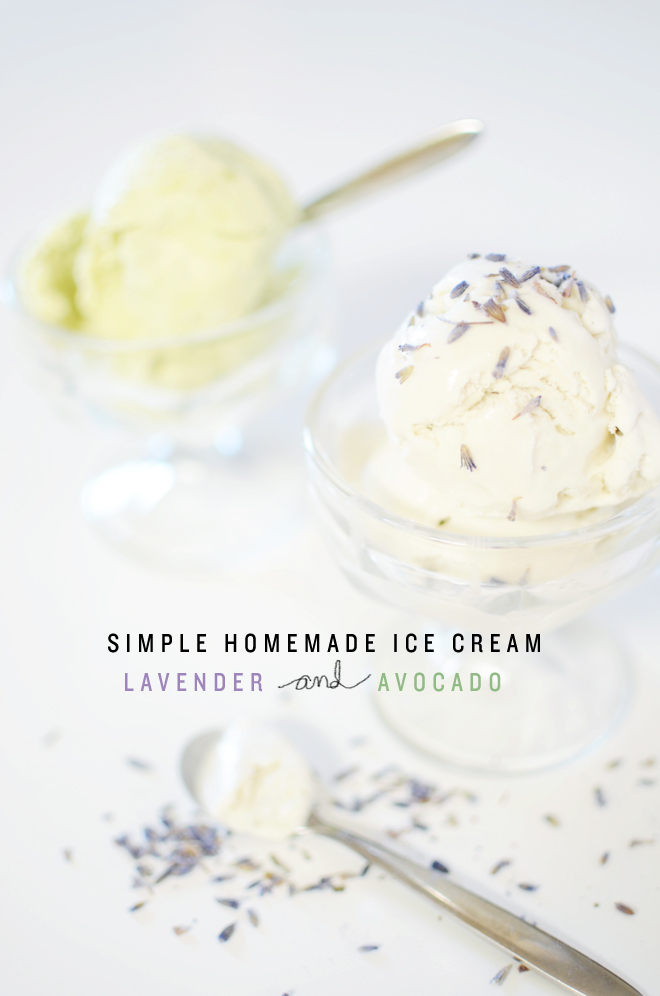 Simple Homemade Ice Cream 
Ingredients for the ice cream base:
1 cup heavy whipping cream
1/2 cup sweetened condensed milk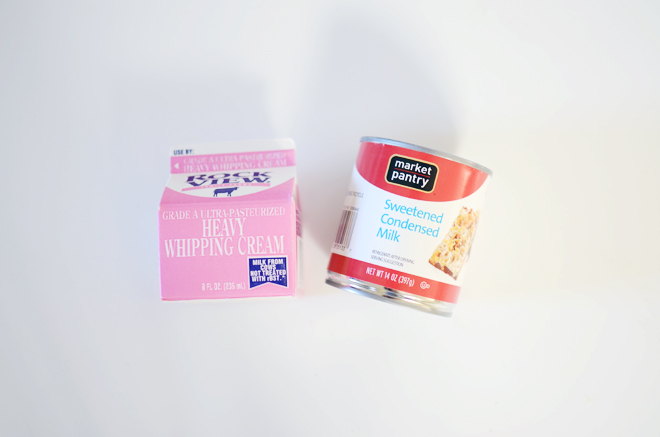 Ingredients for the lavender flavor:
2 tbsp culinary lavender
1/2 cup fat free milk
1 tbsp honey
Ingredients for the avocado flavor:
1 avocado
Preparation for the lavender:
Bring the milk, honey, and lavender to a boil in a small saucepan over moderate heat, then simmer for about 5 minutes while stirring occasionally, and then remove pan from heat. Let steep for about 15 minutes. Pour cream mixture through a fine-mesh sieve into a small bowl and discard the lavender. Allow the cream mixture to cool completely.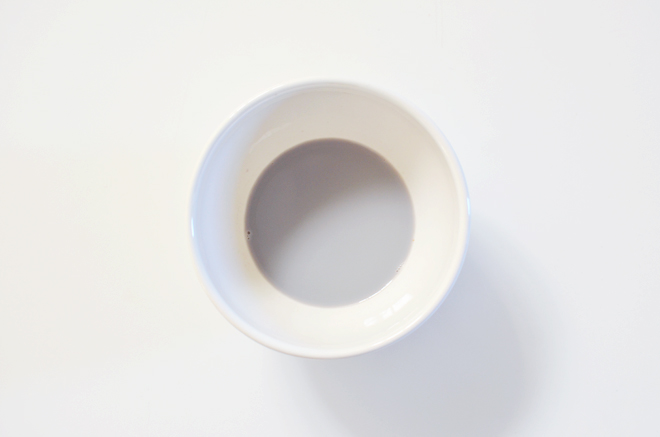 Preparation for the avocado:
Place the avocado in a blender and puree until smooth.
Directions to make the ice cream:
Place the metal mixing bowl and metal wish in the freezer for about 15-30 minutes. In the meantime, prep the ice cream flavor you plan to mix in. Pour the whipping cream into the bowl and whisk just until the cream creates stiff peaks. Gently fold in the sweetened condensed milk. Continue to gently add in the ice cream flavor and mix until completely combined. Freeze ice cream in an airtight container (we used some metal bowls that had lids) and put this mixture in the freezer until it completely hardens.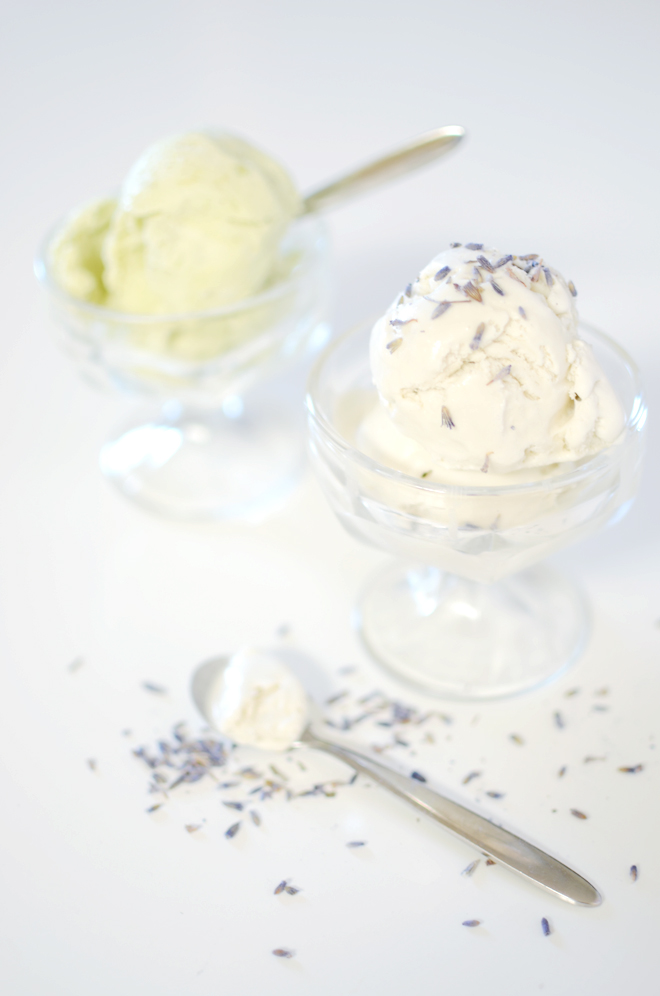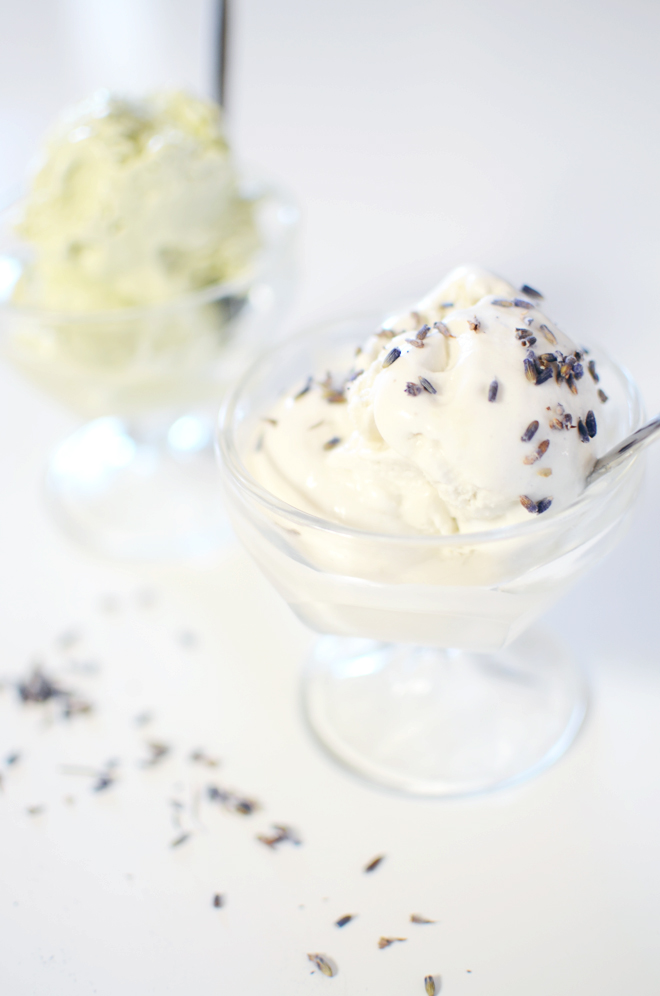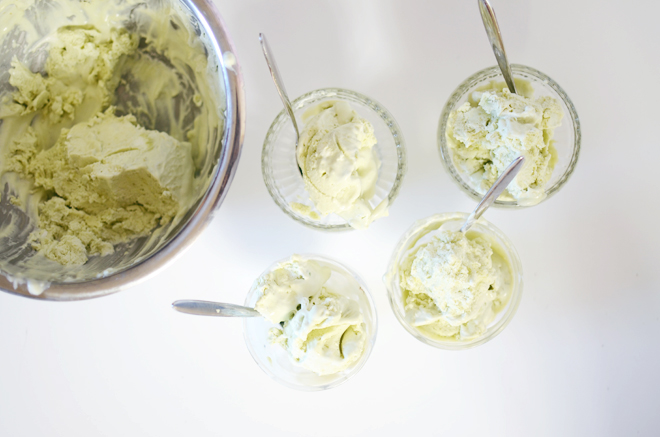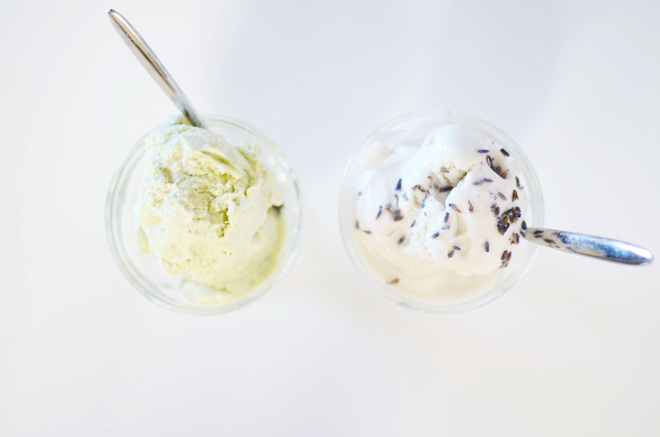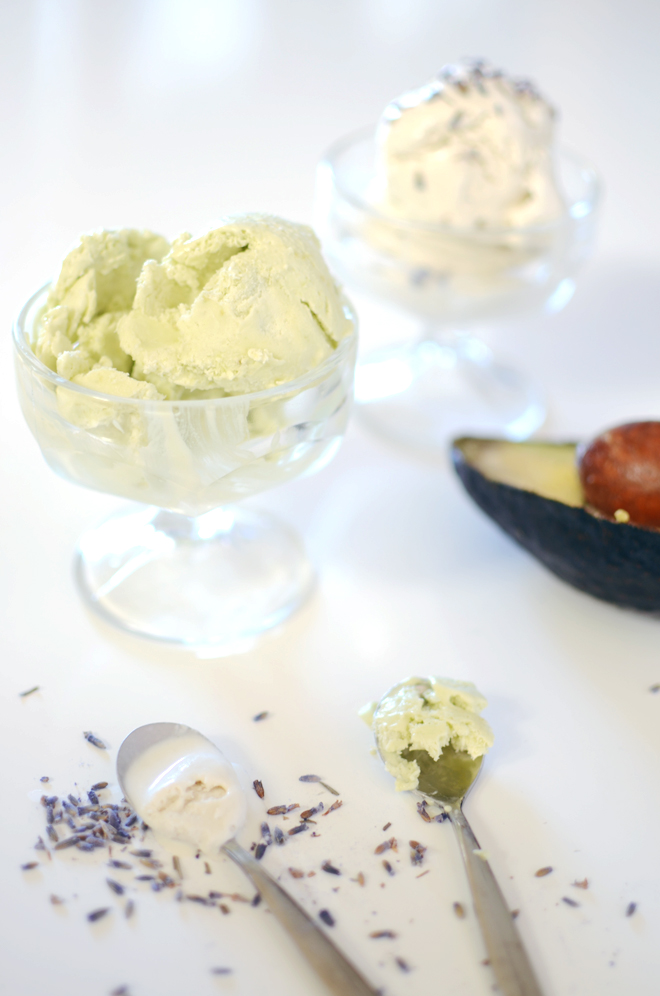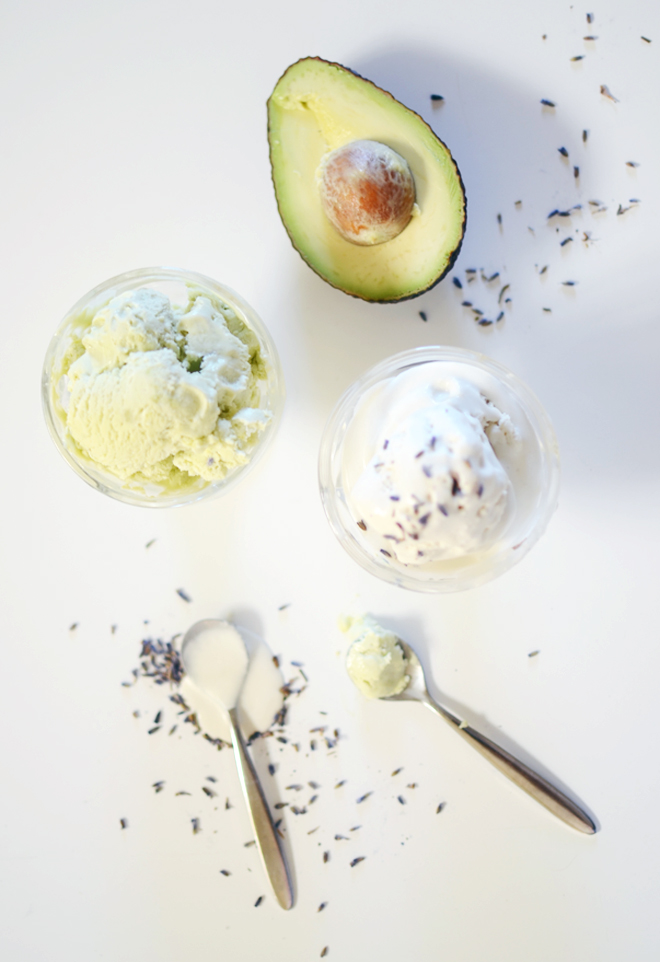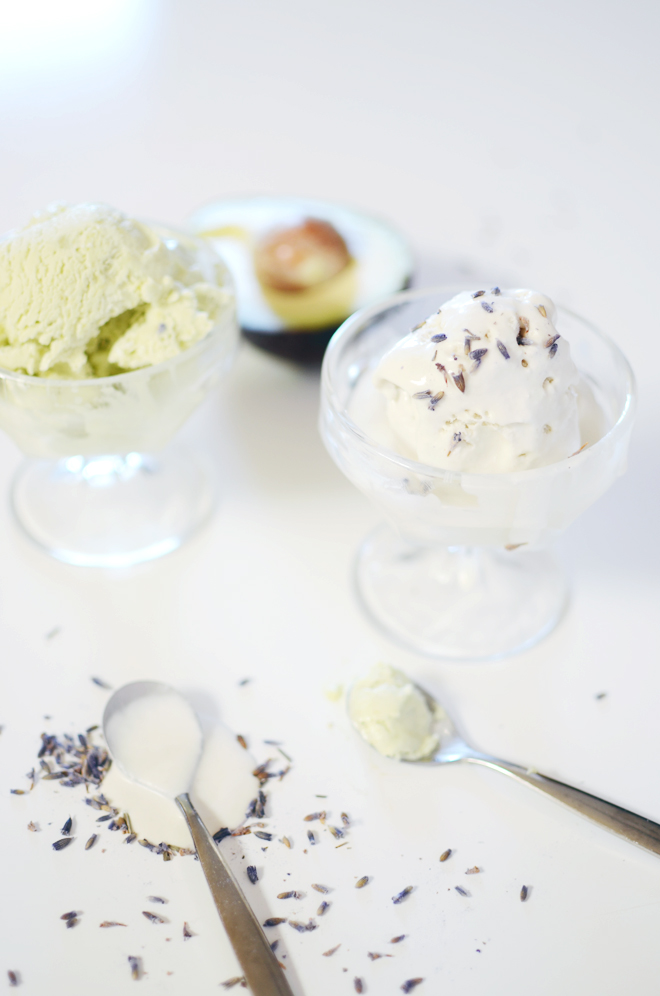 My friend Abby taught me how to make this ice cream base. It's so simple, yet so delicious. You can also use the base to experiment with lots of different ice cream flavors. Next up, I want to try and beet and goat cheese ice cream, and maybe a salted caramel (both inspired by our favorite ice cream place A la Minute).  Between these two flavors, the lavender is by far our favorite. Even Ben can't seem to get enough of it, he has had a couple spoonfuls every night! If you add a drizzle of honey on both, it adds a little bit more oomph! Also, we don't normally top our lavender ice cream with lavender buds, we thought it looked pretty that way, but it's not necessary for flavoring, unless you like the texture of it in your ice cream. The avocado was good, but not everyone was asking for seconds.
Next on my ice cream making agenda is to figure out a way to make this low-fat. If any of you have already explored this territory of low-fat ice cream, please do share your recipes.
Save