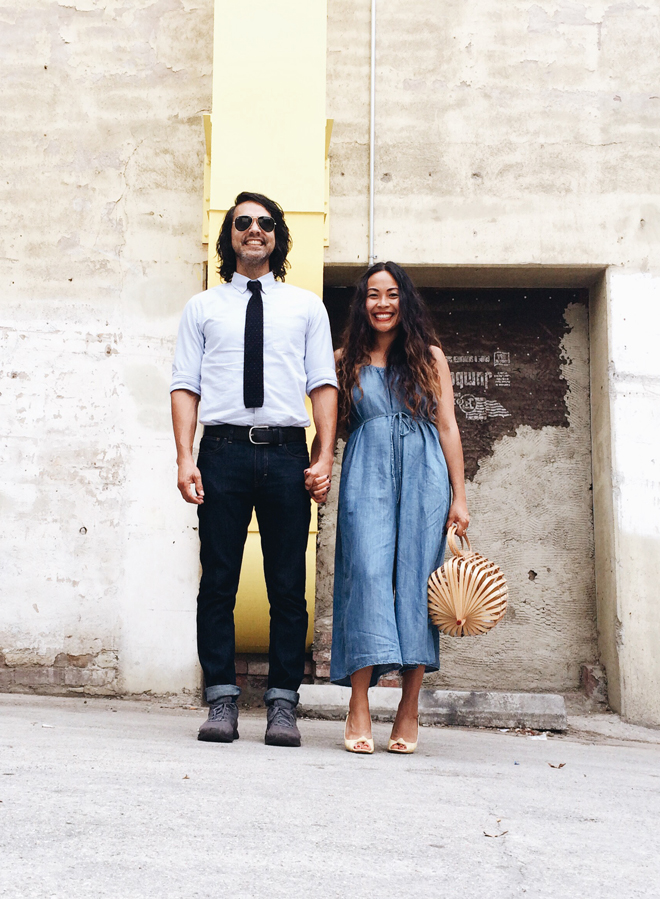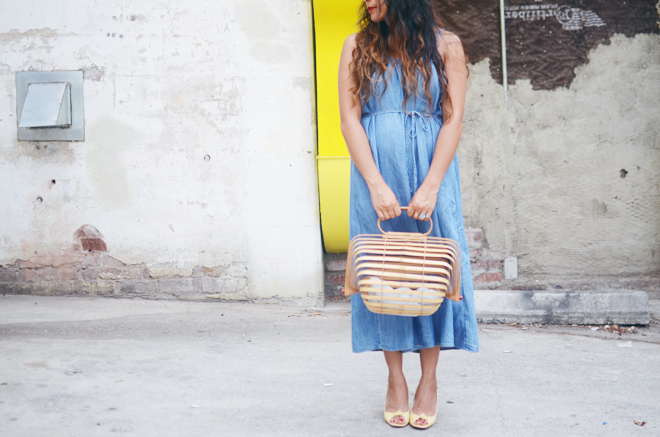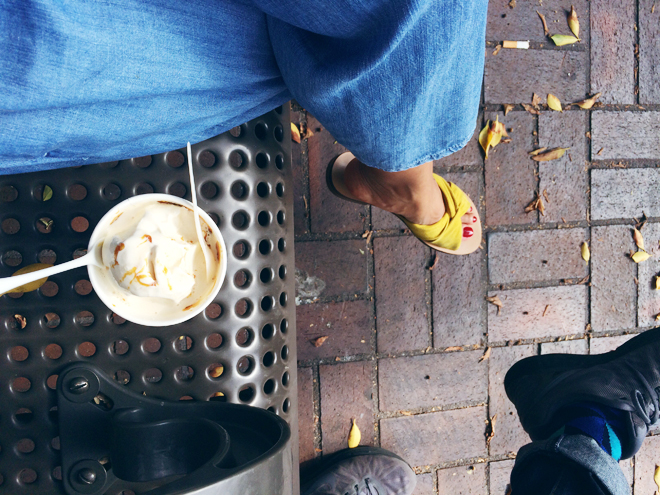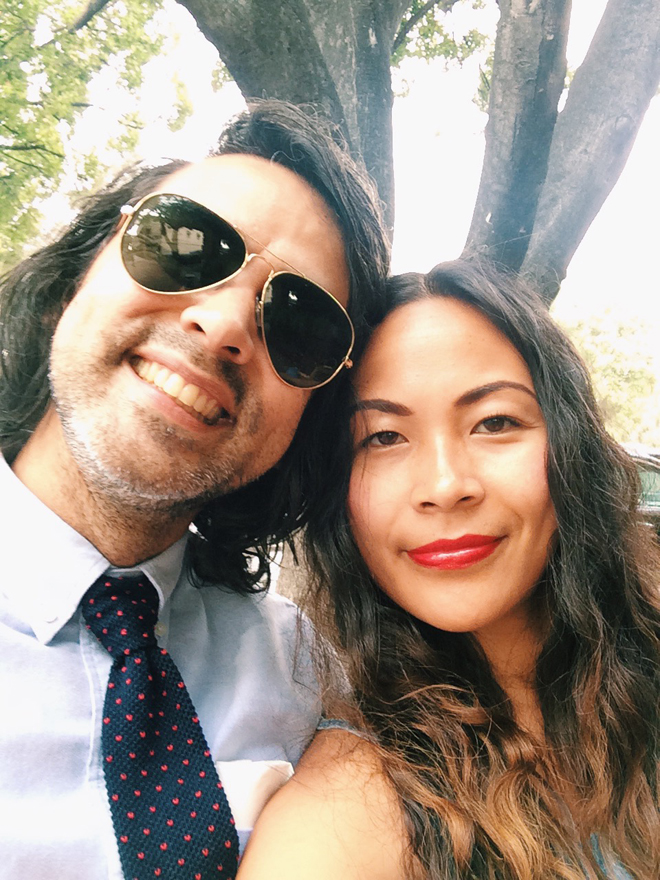 Ben and I got to sneak in a little date on Saturday. My parents had the girls for the weekend because Ben and I had a wedding to attend Saturday evening. Actually, our date kind of started at 5am Saturday morning. We woke up early to have a little gardening date together before it got too hot. We are in the process of turning our front lawn into a drought tolerant one. We took a break at 8am to go to the Modernica factory sale to pick up a light, and then we came home right after to get more work done on our lawn. It was super hot by this time, but we kept taking lots of breaks to hydrate and rest. We took out about half of the grass and still have another half left to go until we are completely grass free.
We called it quits around 1:30pm and headed inside to get ready for the wedding. After being dirty and dusty from all the yard work, I think we cleaned up pretty nicely. I played florist for the wedding and made all the bouquets and boutonnieres for the bridal party (see bride's bouquet here), so after we dropped off all the flowers, we headed to my favorite ice cream spot for our little date. A la Minute was only 5 minutes away from the wedding venue (and we had extra time before the wedding started), so stopping for ice cream was a must.
Ben and I ordered a medium salted caramel (he think we should have done the small, but I always go for the medium). We found a nice shaded bench outside and happily savored our ice cream (and time) together. This guy doesn't really care much for sweets, but he does have a weak spot for this ice cream. While I'm sweet on ice cream, I'm extra sweet on my Benny.
I'm thankful for the covenant of marriage with Ben, a little alone time together, and for ice cream. All sweet things.
on me: jumpsuit, gap (similar here). heels, banana republic (from over 10 years ago, sometimes it is still worth it to save things). yellow slides, banana republic. 1940's collapsible bamboo purse, ebay (another available here and here). on ben: top and pants, j. crew mercantile. vintage tie.