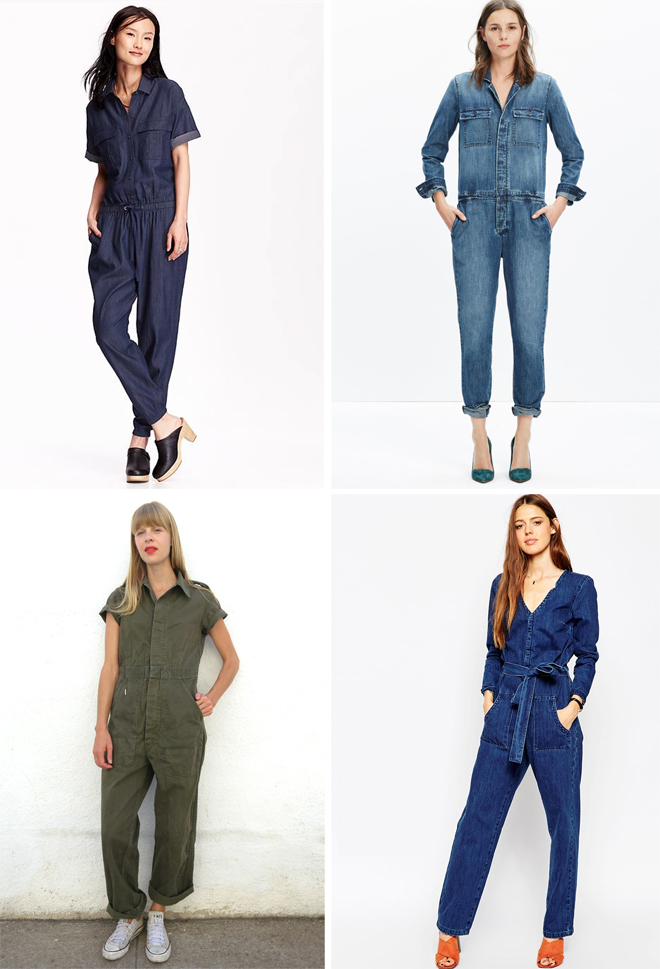 Ben loves it when I wear my denim coveralls (worn here). He also likes it when I wear jeans and a t-shirt, but I think the coveralls outfit even trumps that one. The ones that look like flight suits is his favorite style. Frankly, I love coveralls because you put it on, and you're ready to go. I appreciate whatever gets me ready the quickest. The coveralls I have are from Gap (no longer available), and while I love the look of the vintage ones, I haven't come across any that I think I could get away with being only 5 foot even and all.
I've had my eye on this particular pair of coveralls from Madewell, but they sold out fast, though once in awhile they pop back in, but usually not in my size. Well, last week I got lucky and and saw it come back in a small, so I put that in my cart right away and checked out. Woot! I even had a 20% coupon code because my catalog just came in and I was able to use a couple gift cards I have been hoarding for a few years now. Double woot! I can't wait for it to come in and I hope it works out… fingers crossed.
Do you do the coveralls thing? Does your significant other have a favorite style on you? My favorite outfit on Ben is when he wears a light blue shirt and jeans.
Here are some of my favorite coveralls I've spotted on the web (from top left clockwise): 1) denim jumpsuit from old navy, 2) denim surveyor jumpsuit from madewell, 3) vintage flight suit from fairseason, 4) denim karate jumpsuit from asos.