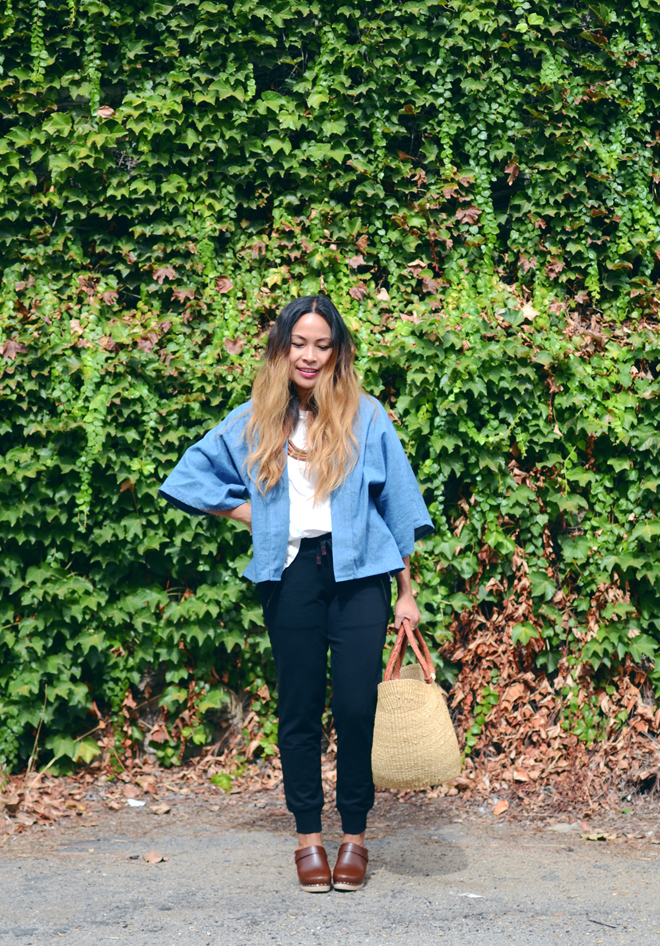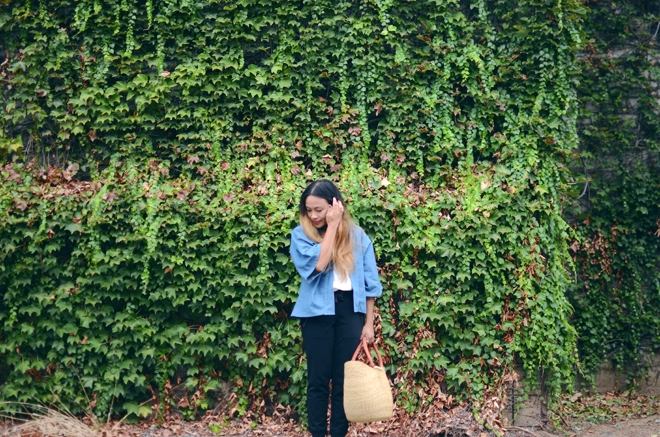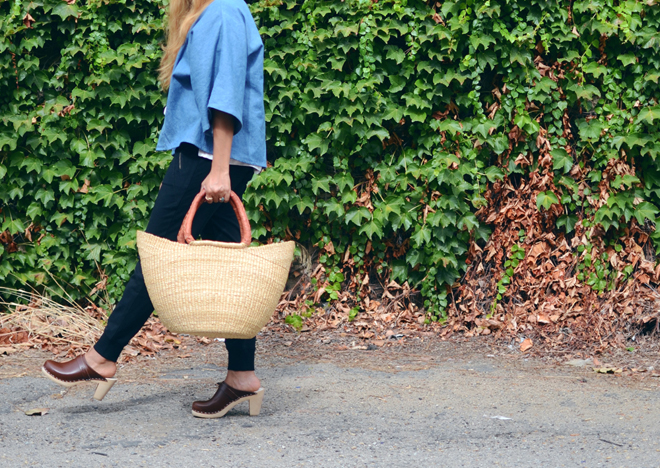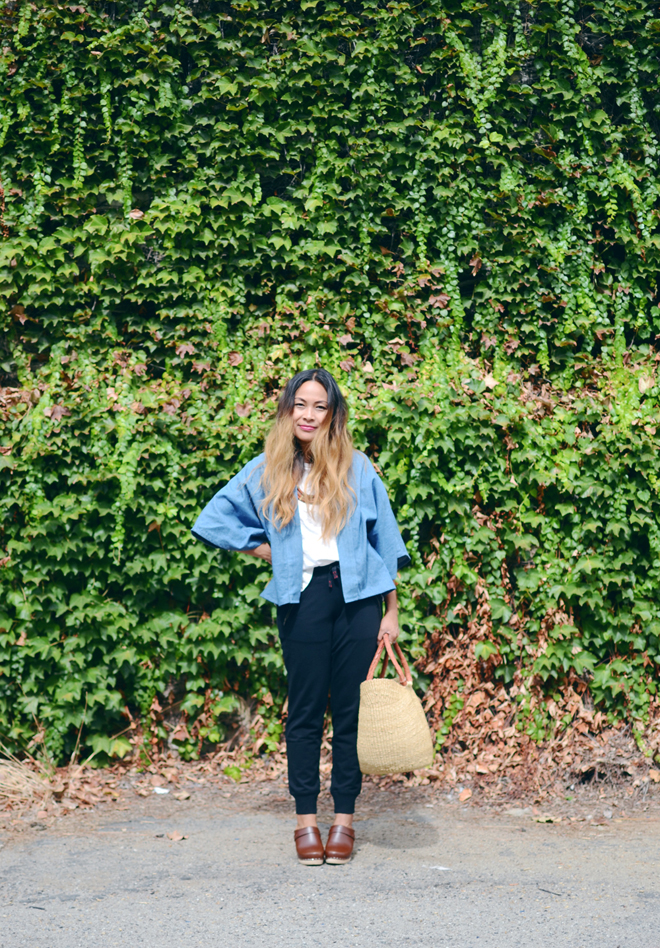 A bit of a time rewind back to my way blonde hair (whoa!), but Love Hanna sent me their Stockholm pant in black a month or so ago and wanted to see how I would style it for fall. I paired it with a vintage linen shirt, vintage necklace, the denim kimono that I made, and some clogs. The pants are super soft and are great when I want to go for a t-shirt and sweats kind of day, but also easy to dress up when I want to feel more put together but still comfortable.
My hair was way bright, and I'm so glad I went dark. It was fun and all, but I'm loving the ease of darker hair and leaving my natural waves. I do miss the 5″ of hair we chopped off, but my hair was so badly damaged that it was necessary. I can't wait for it to grow back.
on me: shirt, thrifted. necklace, vintage. denim jacket, made by me. stockholm pant, c/o love hanna. swedish modern clog, c/o love hanna.