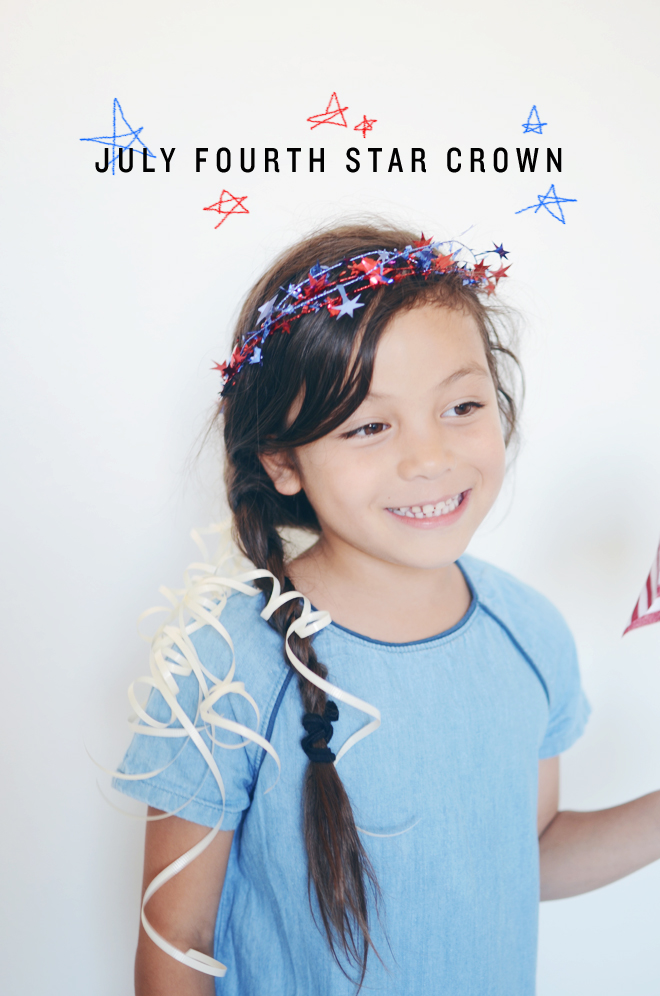 July Fourth Star Crown
get in the holiday spirit with this 5 minute project
Supplies:
Star decorative wire garland
Curling ribbon
Scissors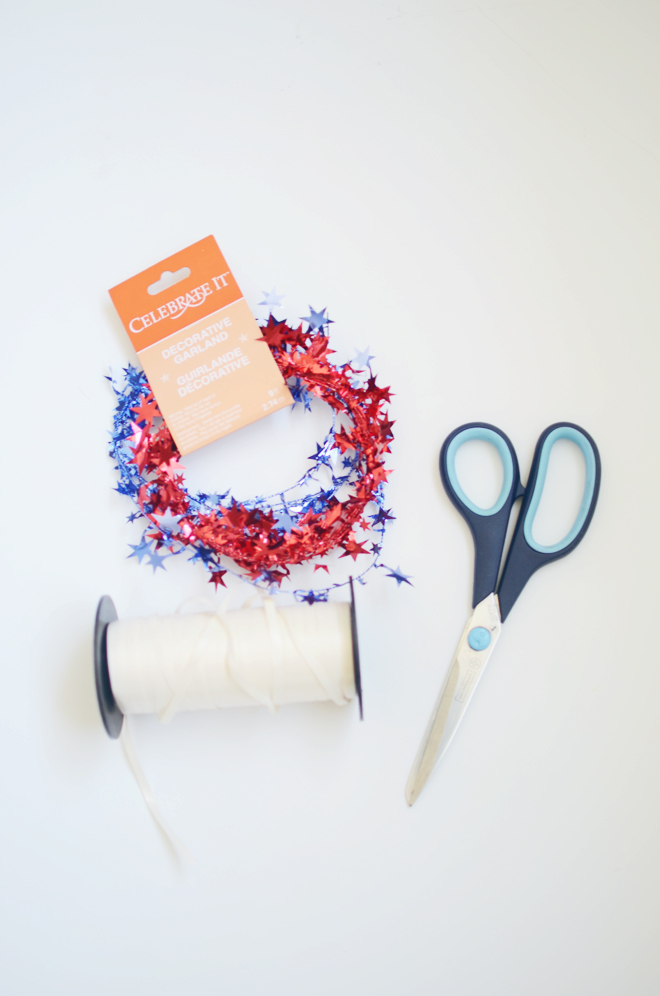 Directions:
1. To measure, wrap around the head of the child to a size that would be comfortable. Wrap garland around a few times and cut. Twist wire ends around the wires on the crown to secure in place.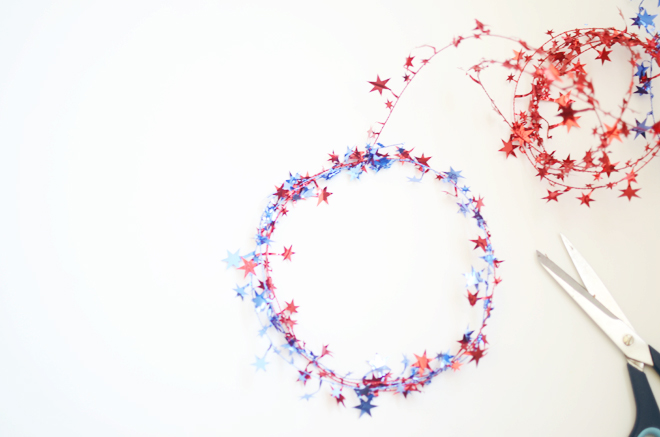 2. Cut about 3 strands of curling ribbon in desired length. Gather the strands together and Lark's head knot the center around the crown. Pull tight to secure in place.With the non-cutting edge of your scissors, gently slide along the length of the ribbon to curl.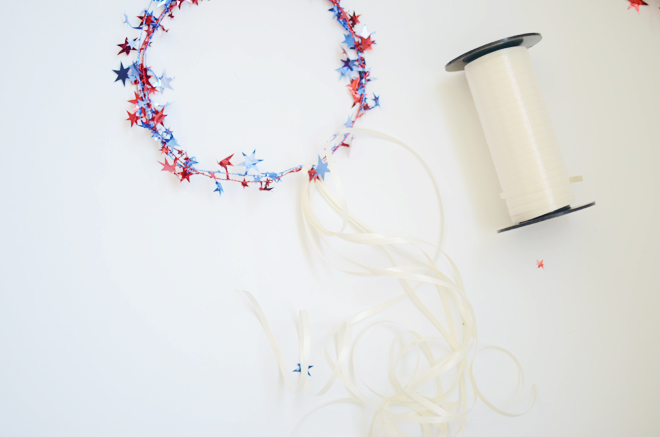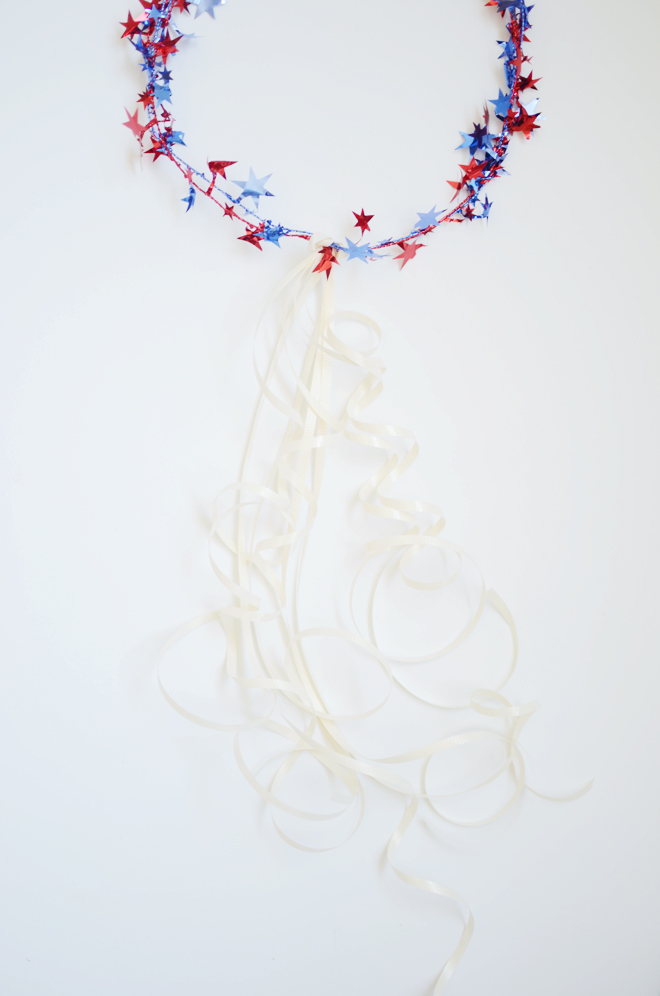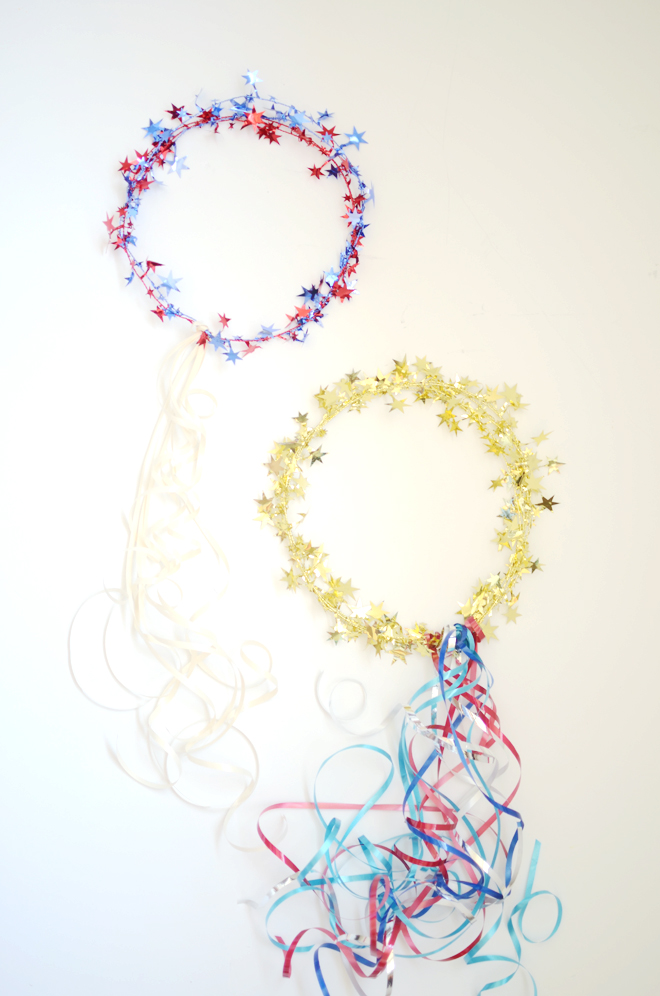 When I was a kid, I remember being at a carnival (or maybe it was Disneyland) and they had these types of crowns for sale. I begged my parents to buy me one. I chose a purple one and I remember feeling like a princess. With the decorative wire garland that's easy to pick up at any party/craft store, you can make your own. We made ours in red, white, and blue in preparation for the coming holiday, but if you're seeing this after the fourth, these would be just as lovely in other colors too.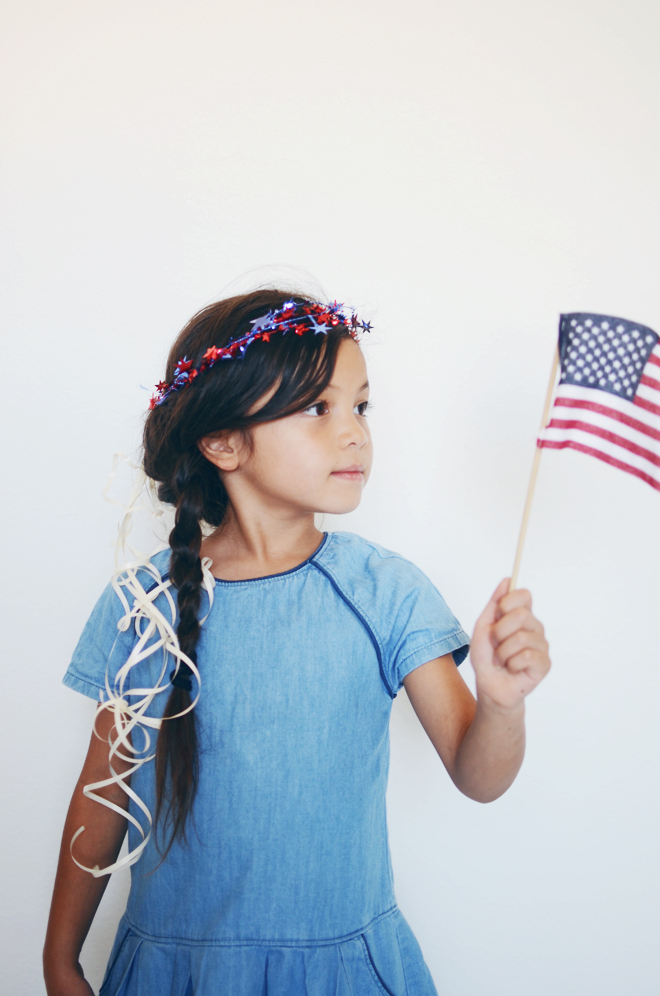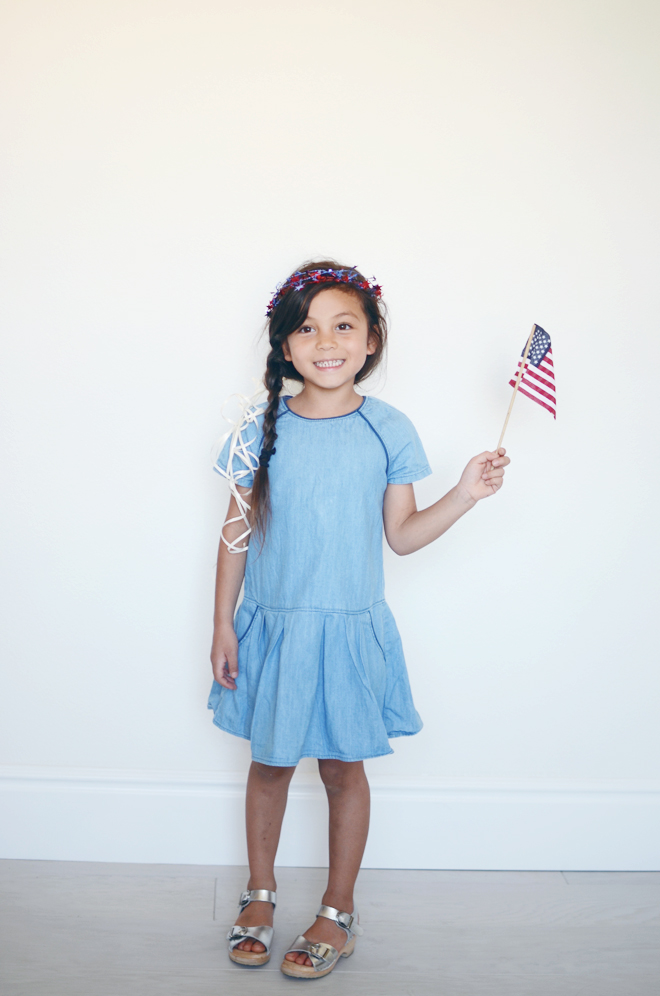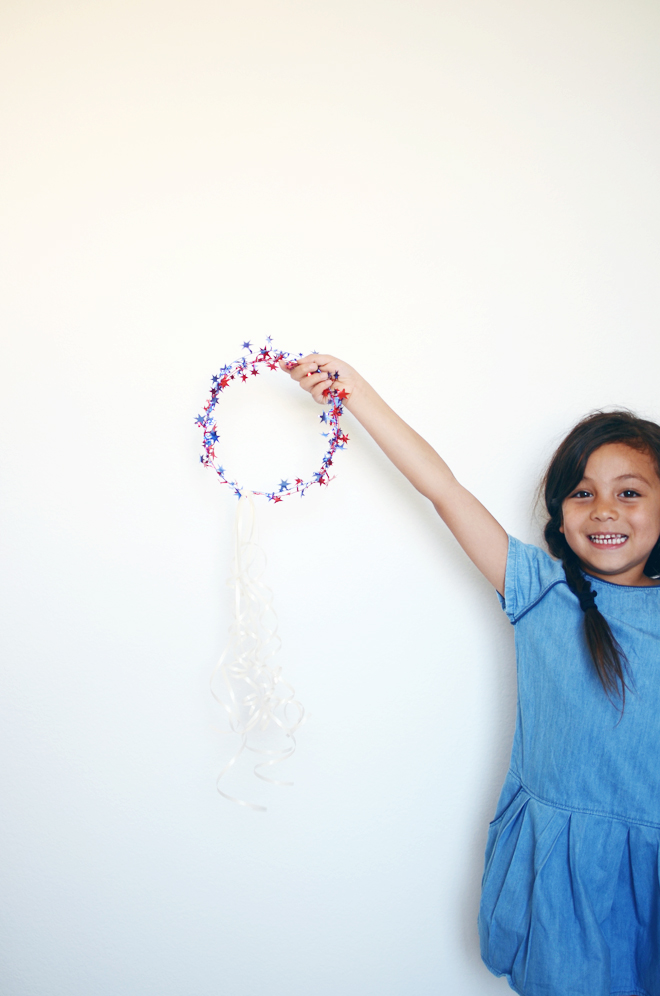 Soul and Glow each have their own crown ready for Monday (they plan to wear it on Sunday too). I have to finish sewing their Independence Day skirts and then we will be all ready to get decked out in red, white, and blue. We have no plans on Monday, but to watch movies and relax in bed, but we will definitely still be in the holiday spirit.
on soul: dress, gap kids (similar here). clogs, c/o hanna andersson