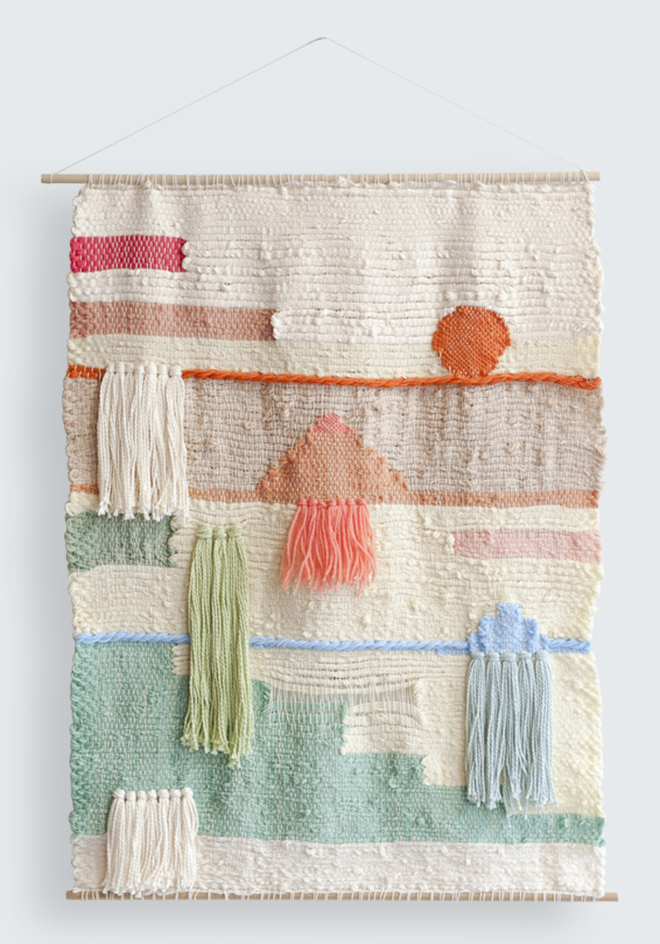 by maryann moodie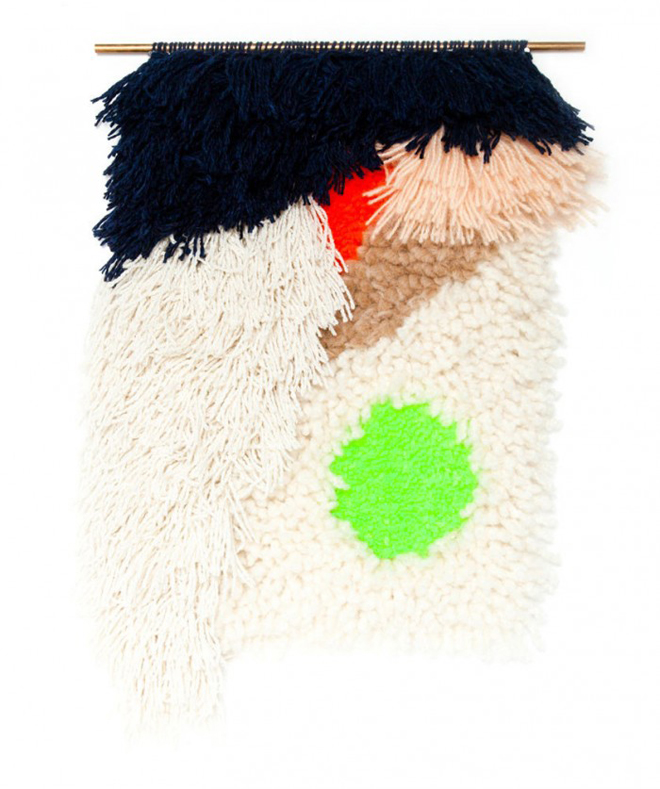 by cold picnic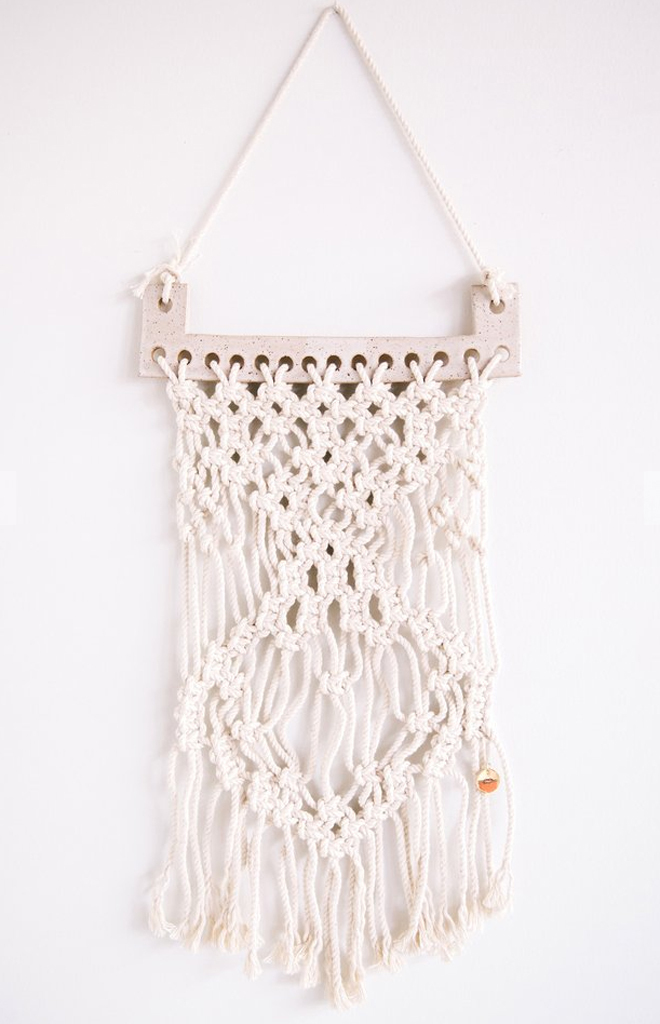 by emily katz
It took me awhile to try loom weaving (I wanted to make sure I really liked the looks of it and not because it was trendy), but once I did, I fell in love. I started doing macrame a few months ago, and fell in love with that too. Yep, they are both big trends in the craft world right now, but I love the texture in them and the different patterns that could be created. Plus, the process of both is so relaxing. It's kind of like painting with yarn or cotton cording (I've used this one).
I want to make a large wall hanging for our home. I'm thinking something about 4′ by 3′ (or larger) and I'll make a loom from a large canvas. I've made small looms from canvases I have picked up from Michaels, so I think I'll try to see if one of their large ones will work as a frame. I'd love something large for our entry way or the big girls' room. Once all this house renovation stuff is done, I can't wait to move forward and get started on some creative projects.
What craft trends are you into right now?
This post is part of the Michaels Makers series. From tie-dyeing to lettering to tassels, pom poms and even unicorns, Michaels has everything you need for the latest and hottest DIY trends!
Loading InLinkz ...