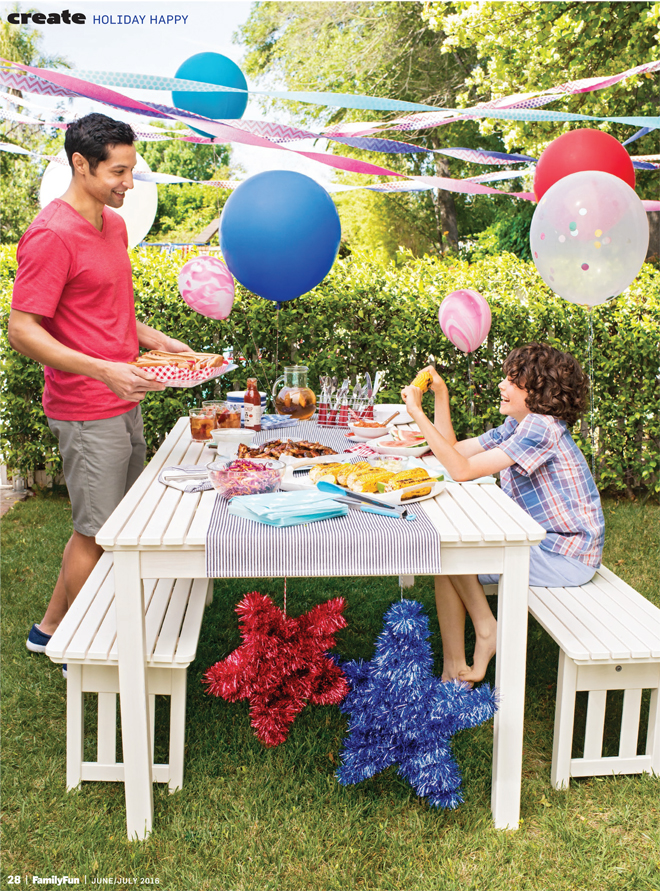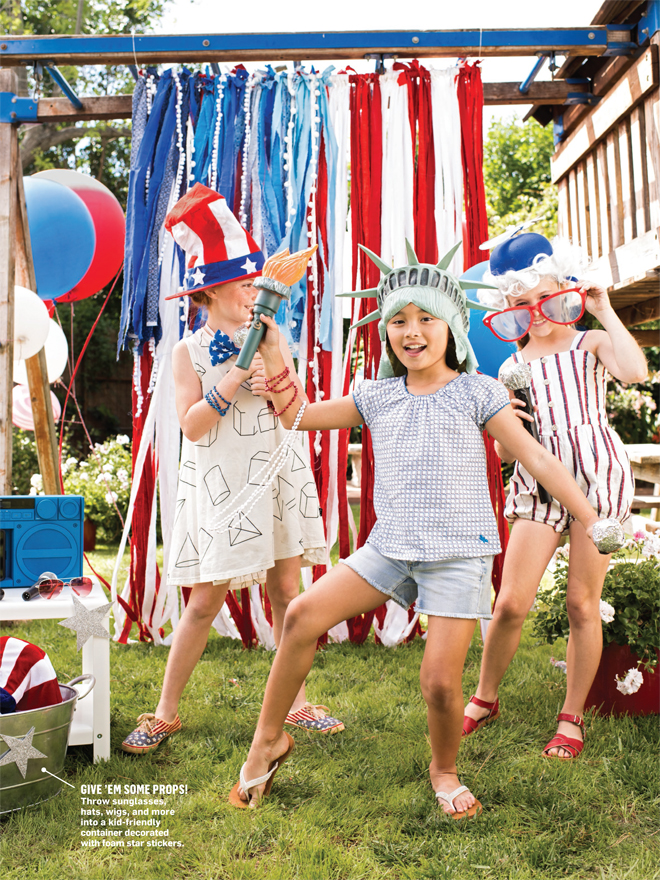 I did some craft styling a couple months ago for this month's issue of Family Fun Magazine. If you still need some craft and decoration ideas for July 4th, I suggest picking up a copy of the magazine. A lot of the ideas are pretty simple with things you already have lying around the house. Use some Christmas tinsel to make supersize stars (I get my tinsel from Christmas Central), make a giant flag from fabric scraps, throw a lip sync contest with these glitter microphones, and pass out these playful trophies. If those aren't enough to keep you busy, bust out some macaroni and have the kids make some Yankee Doodle necklaces.
The girls and I made a fun July 4th crown, but my studio is upside down and I can't find them to get a proper picture. I'm hoping to share them with you on Friday (after I go digging through all my misplaced things due to our renovation). It's been so chaotic here with our house stuff that my plans for July 4th involve a whole lot of chilling in bed and watching movies. We will get to celebrate the holiday the day before with my family for our annual seafood feast. My tummy is eagerly anticipating that celebration.
photography, sabrina helas. wardrobe styling, heather rome. craft styling, rubyellen bratcher. prop styling, amy lipnis.