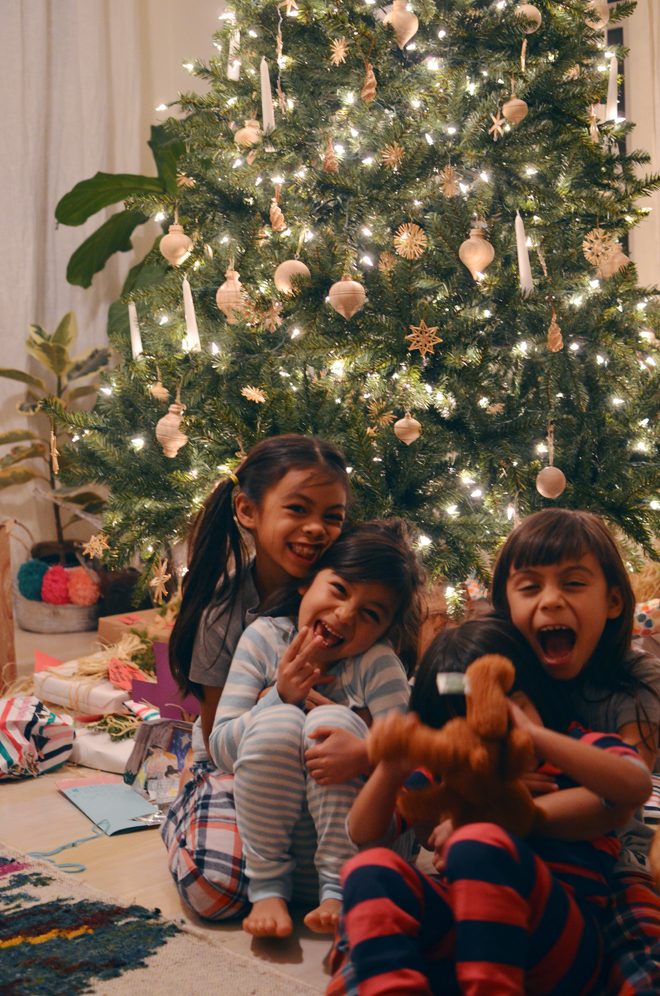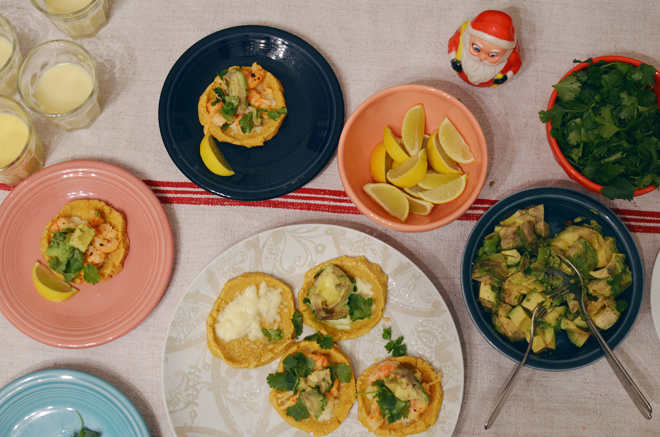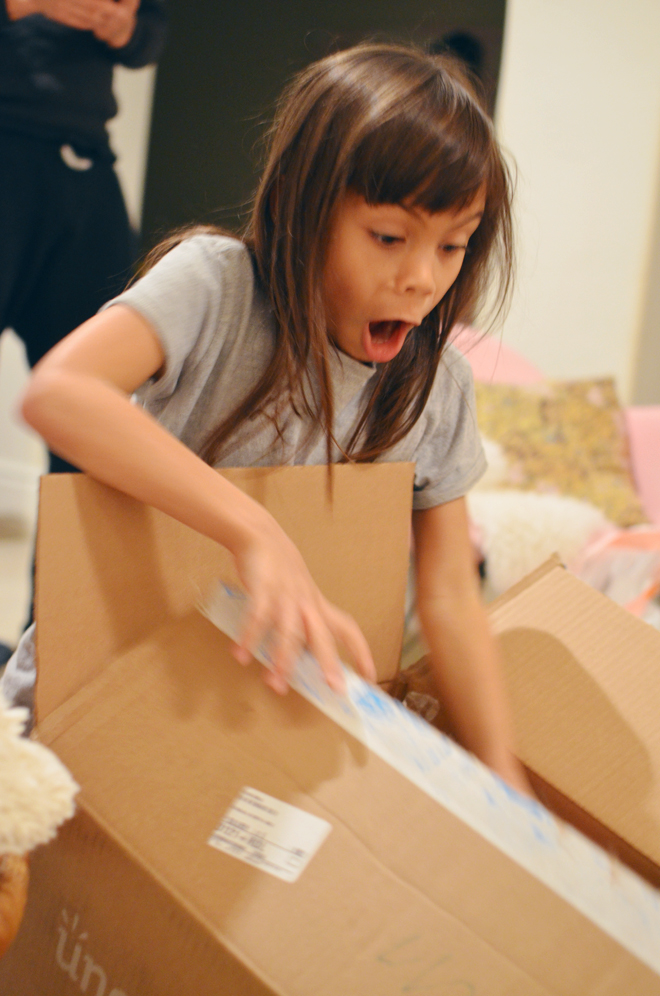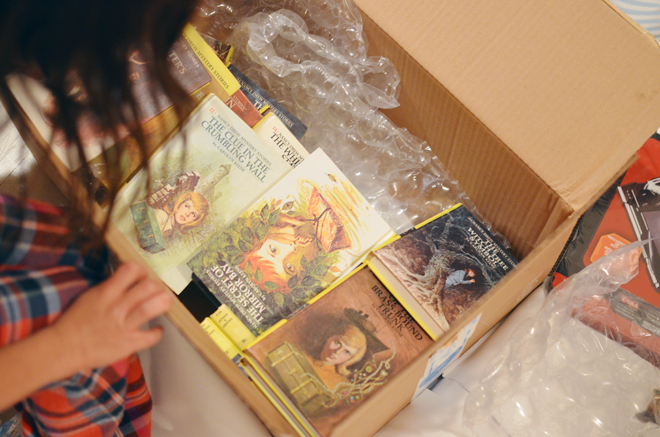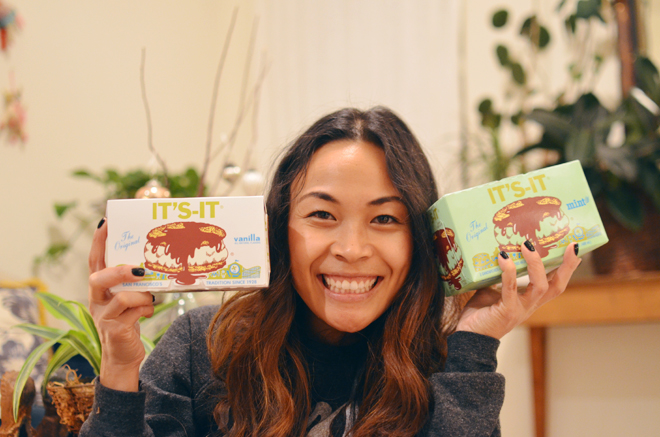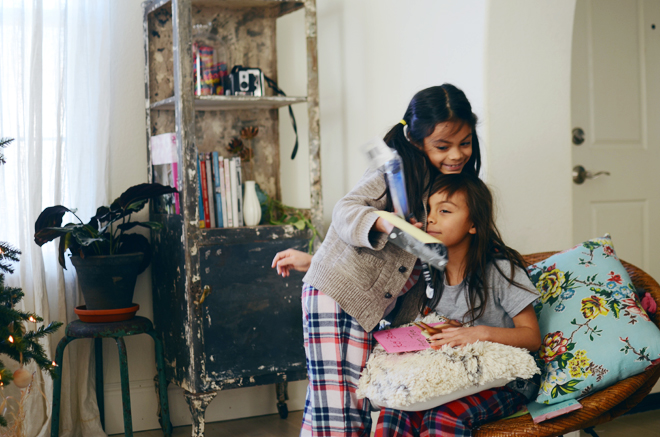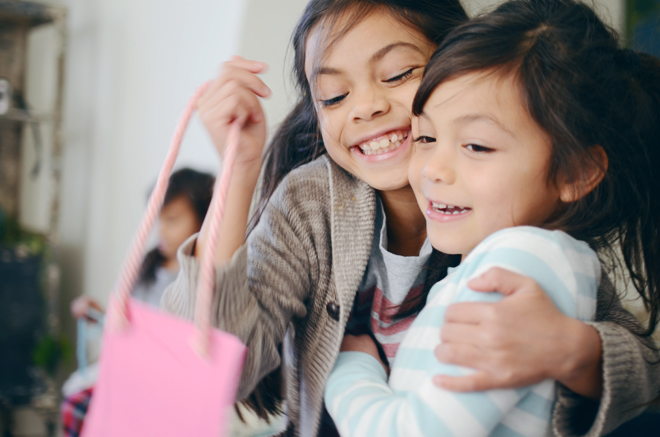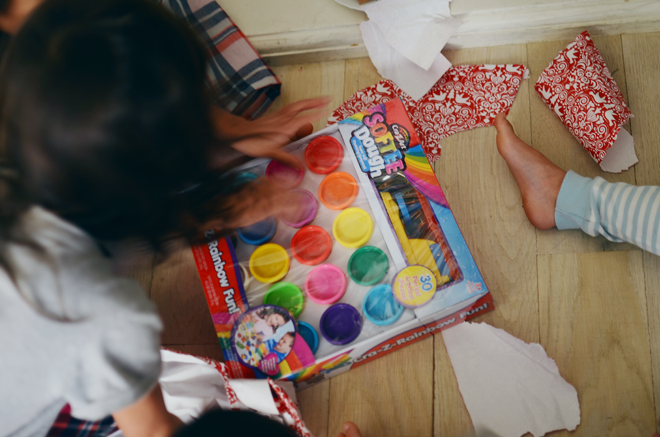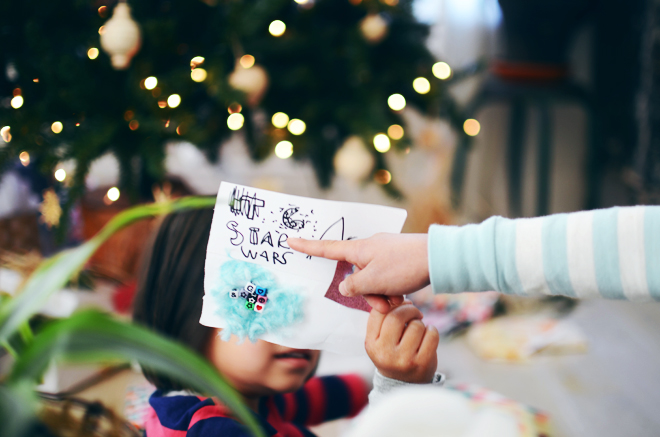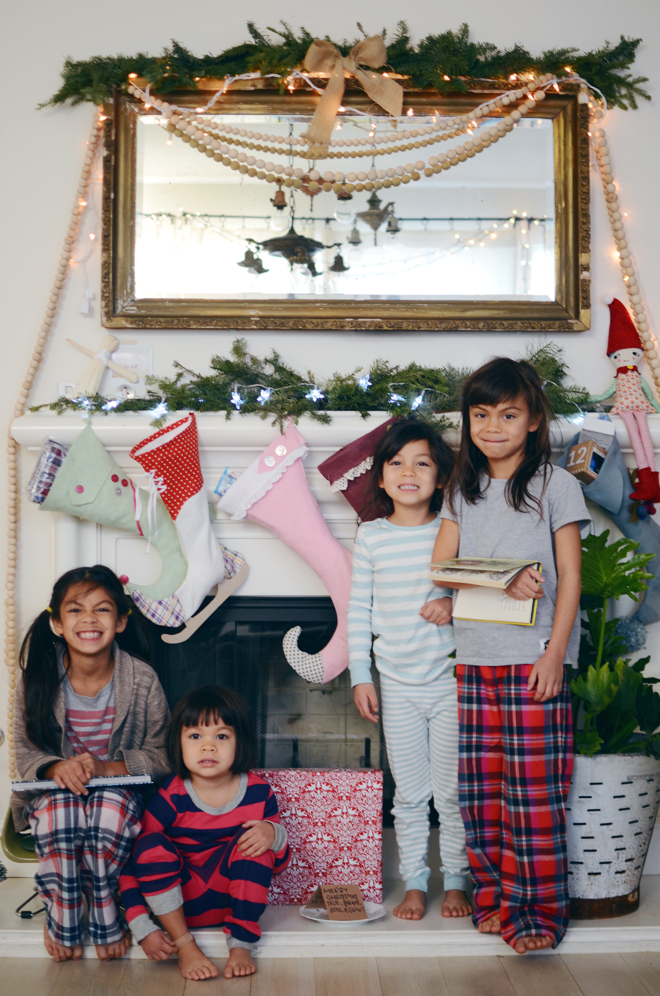 We really got to savor the Christmas season more this year. There was a lot of time spent talking about the reason for Christmas, plenty of family cuddle/movie sessions, and preparing for celebrations together. This was the first year we were able to have our own Christmas Eve, and it was nice to not be rushed that day. We took the girls to see Star Wars in the morning, and then the girls spent the rest of the day finishing their handmade gifts for each other. Our evening consisted of a family picnic in the family room with one of our favorite dishes, langostino sopes, and then we let the girls open the presents we had for them (Ben and I exchanged gifts too; vintage shirt for him and ice cream for me.).
Christmas morning the girls were eager to see what Santa left for them. Santa always brings them a community gift to share, and this year it was play dough. The next couple hours were spent opening the presents the girls made. They make so many presents for everyone! I love seeing the creative things they come up with, but what I really take delight in is seeing their enthusiasm as they give their gift, then the excitement of the recipient, and then the "thank you" hug that happens after each gift. It's really so sweet. I'd like to think I'm raising grateful kids.
The rest of the day was spent hopping from my family to Ben's, and back to my family (my mom and dad's side of the family all get together for Christmas!). It was definitely merry and bright!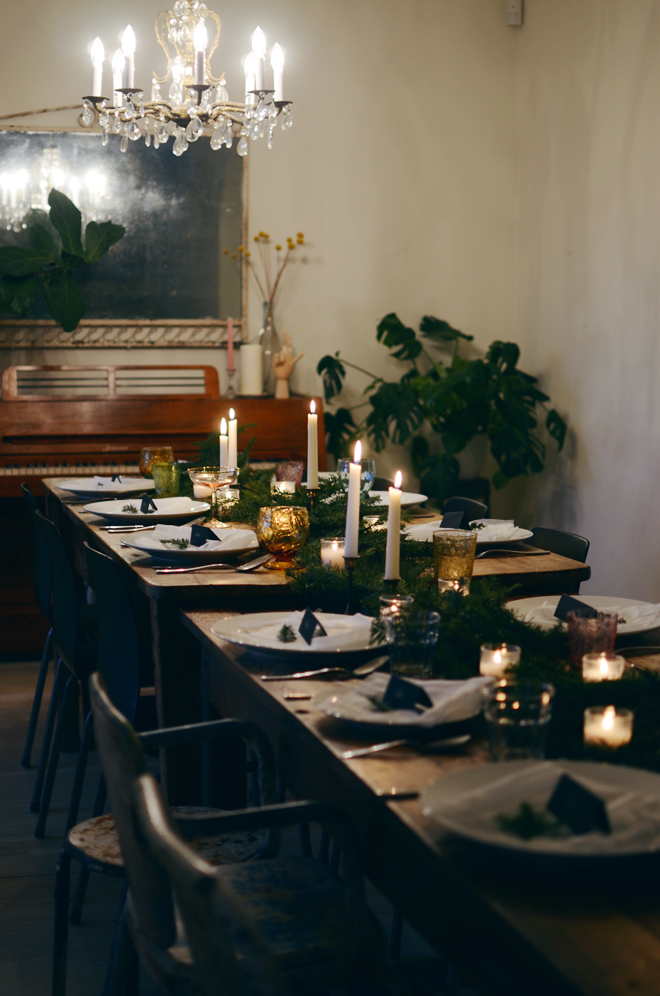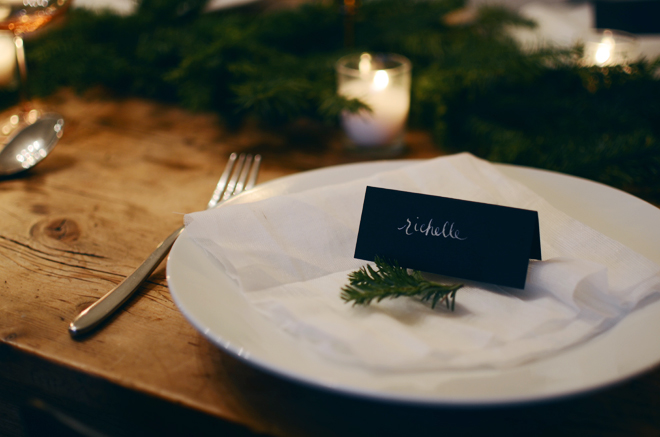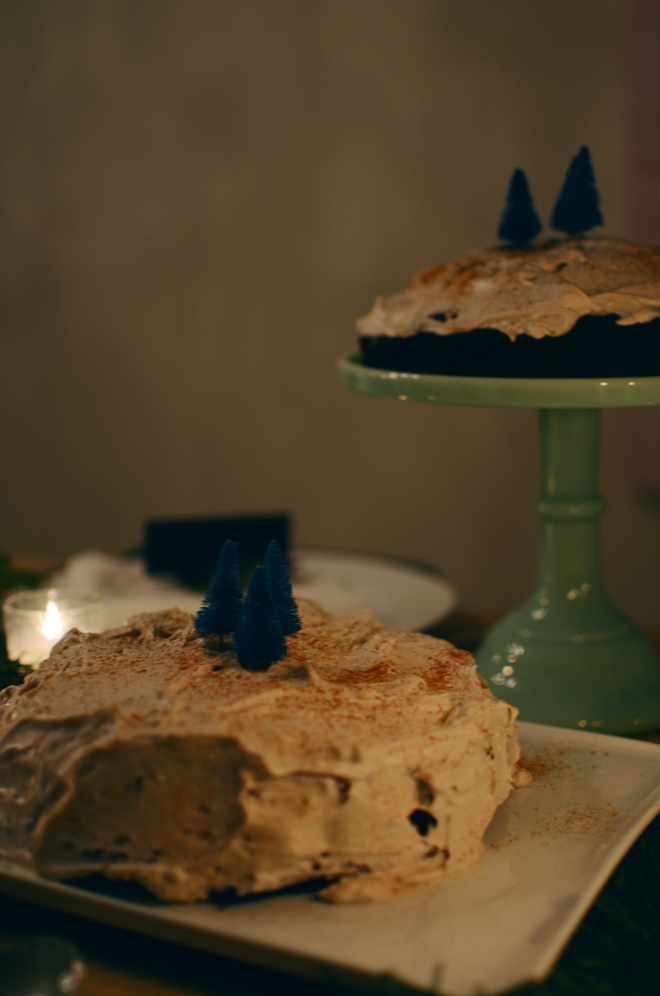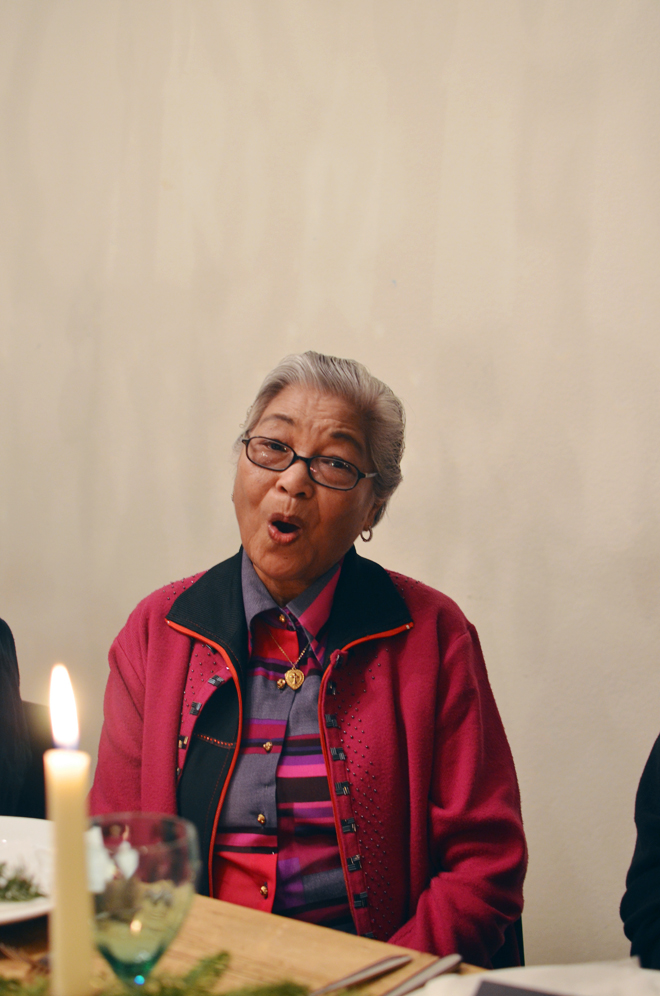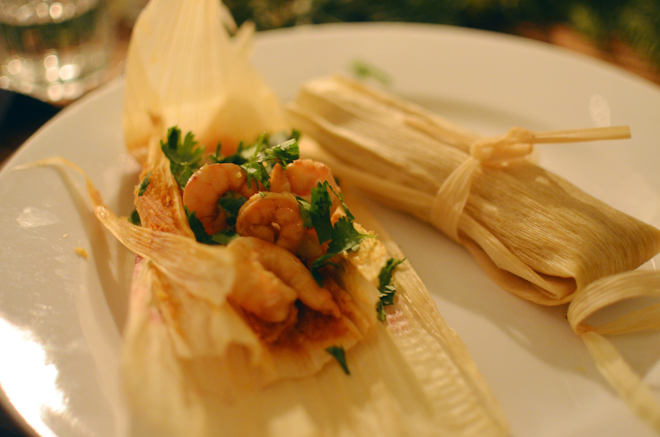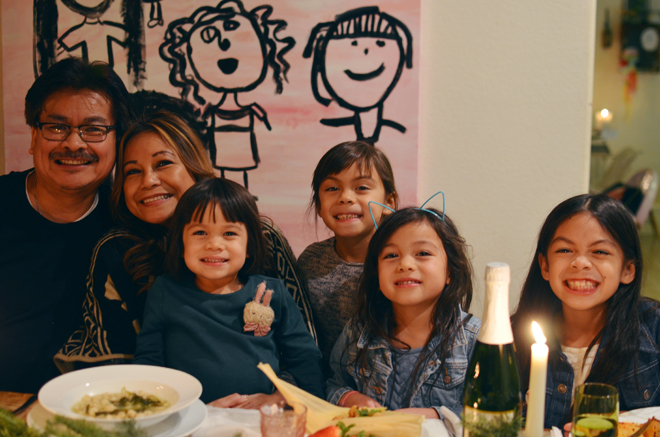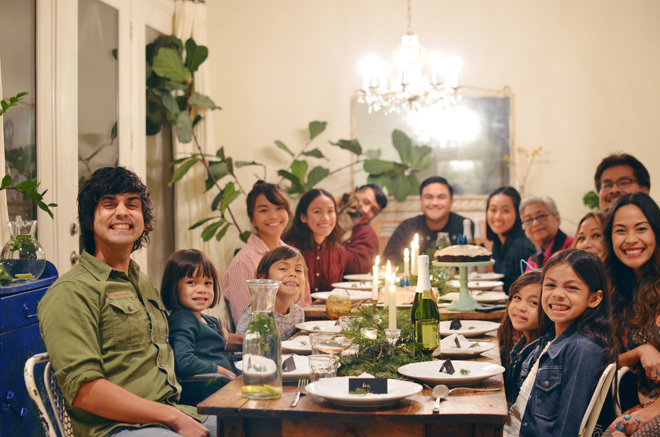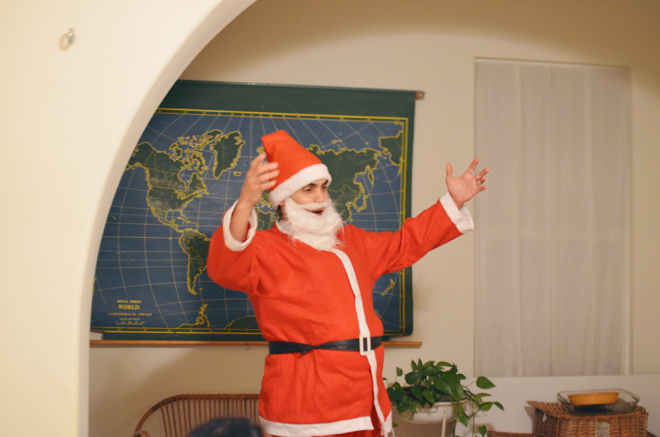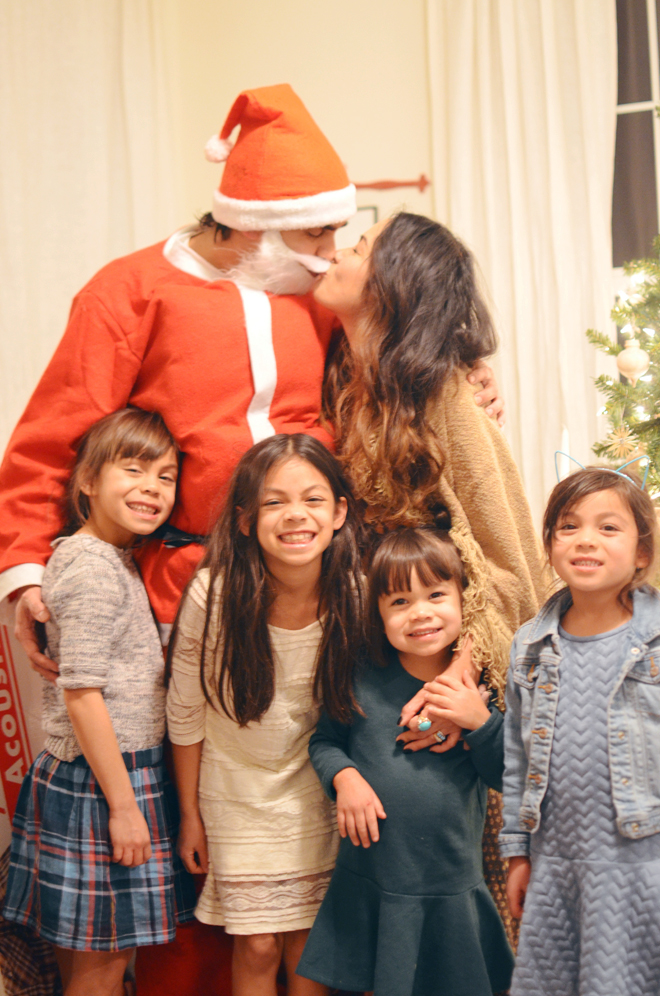 We were blessed to celebrate the second day of Christmas with my immediate family (my siblings and parents) at our house. We set up the table similar to our Thanksgiving decor, and this celebration is what all our tamales were for. We were all serenaded with a couple Christmas songs by my grandma (she's been doing a lot of singing for us lately), Brave read a passage in the Bible to us, and then we all indulged in all the delicious food. We had chicken, pork, and shrimp tamales. I also made pozole, my sister brought lots of fresh fruit, and another sister made a delicious Mexican chocolate cake. Oh boy … we were stuffed!
After dinner, we all moved near the Christmas tree for present time! Just before we started, Papi Claus made an appearance and handed out all the presents. Papi Claus is quite a character; he had us laughing all night long.
After three days of celebrating, we were exhausted, but in a good way. Hearts full, tummies stuffed, and lots of memories treasured.