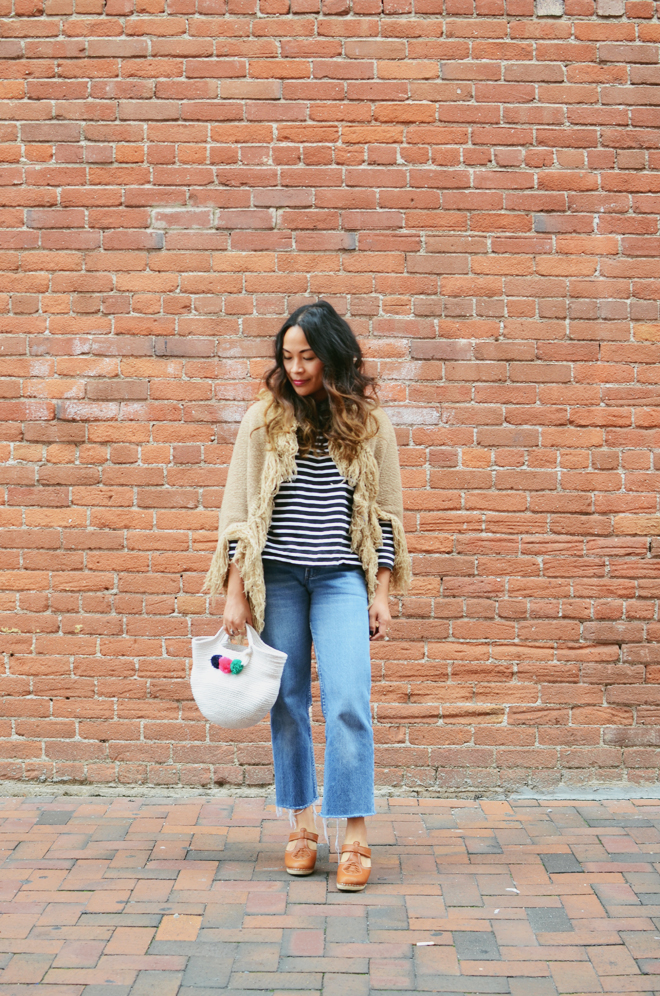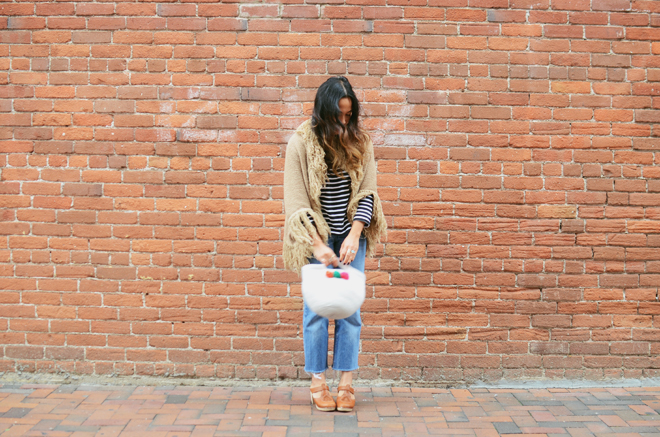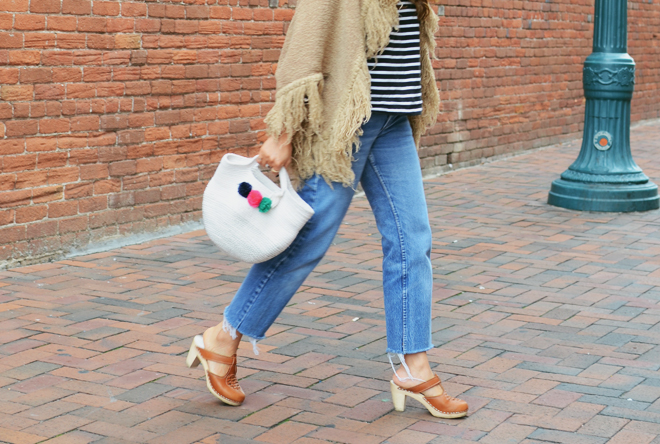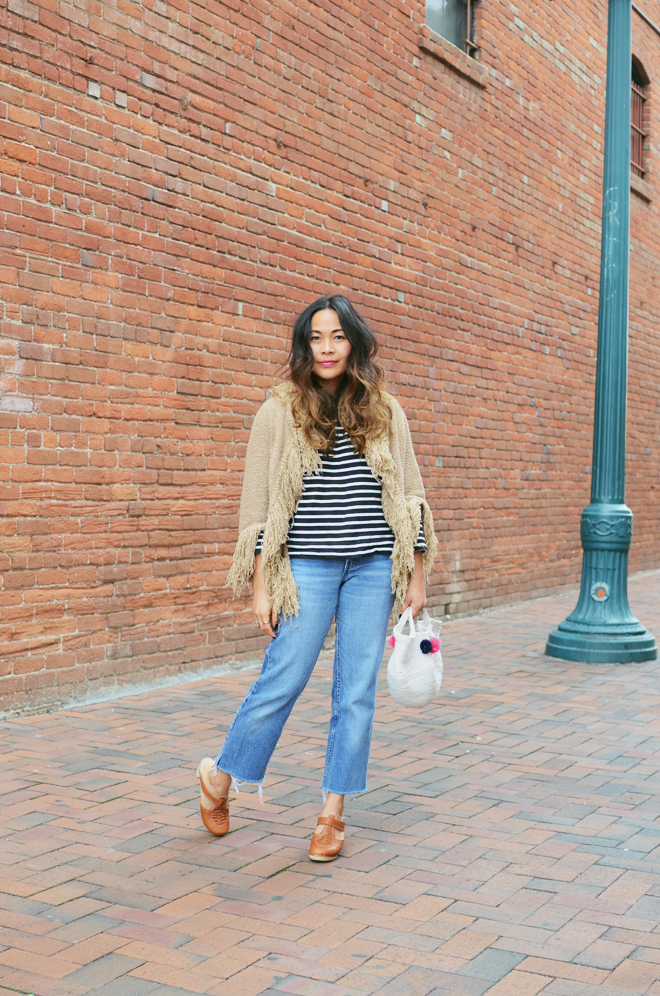 The striped shirt is from Everlane, and since I got it a month ago, I've been wearing it about 3 times a week. And when I wear it, I pair it with this sweater that my sister gave me for Christmas. She asked me what I wanted for Christmas, and I jokingly said, "I want the shaggy sweater you picked up from the estate sale." She said her husband would be happy if she gave it to me because he didn't like it. HA! I got her another vintage sweater for Christmas, so we did a little swap-a-roo. I love that I am not the proud owner of this one. Thanks sissy!  
By the way, my talented sister and her husband are giving away a portrait session… get more details here. I love their dreamy photographs and video, and I think you would too.
on me: striped top, everlane. sweater, vintage (vintage here, new there). levi's 501, thrifted (vintage here, new there). clogs, lotta from stockholm. bag, handmade (see here).