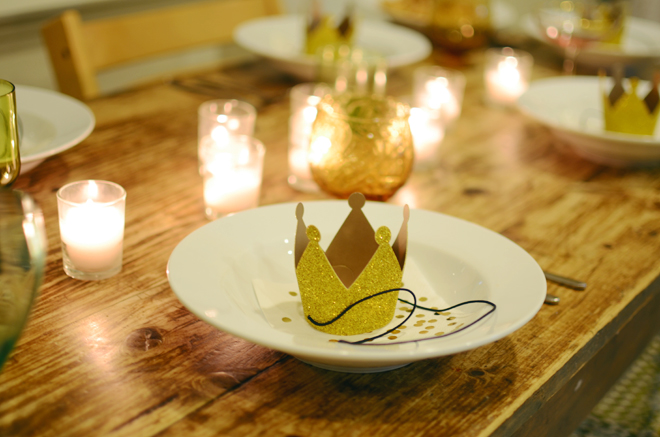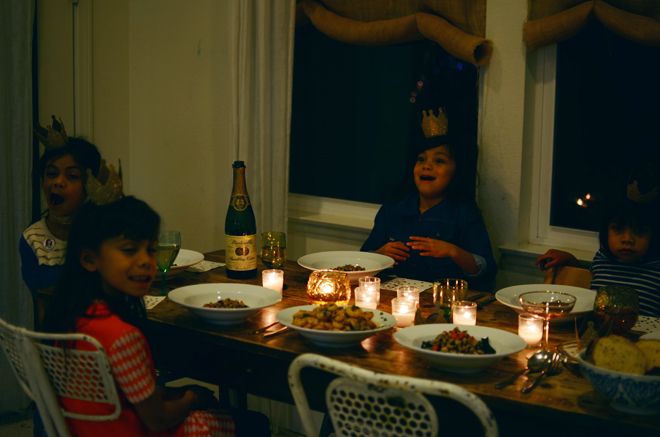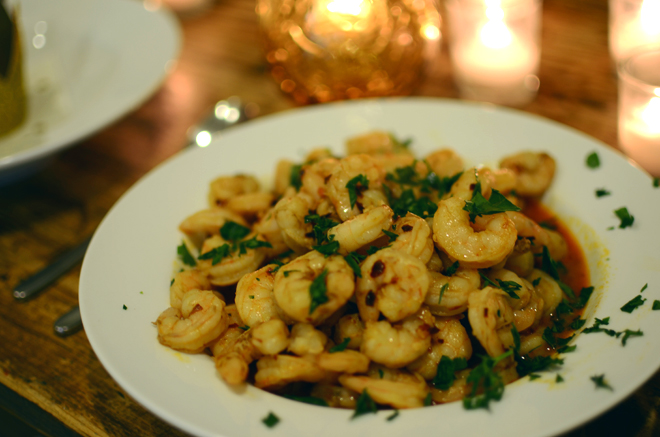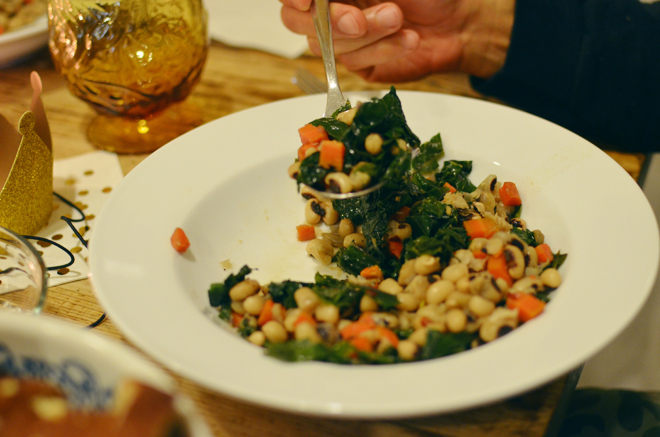 We rang in the new year with our crazy dance party. It's a tradition we started in 2008, but last year didn't happen because we were stuck in Texas due to bad weather conditions. There was one year we kept things cozy, and there was another year where we weren't in the mood to dance because we had a fight. I just asked him what we were fighting about that year, and neither of us remember. We love this tradition, and it would be fun to keep doing this as the girls get older, but we will see how their NYE plans change later.
For our meal, we make black-eyed peas and spicy shrimp (it's the same NYE meal we've been making the past few years), and after we let our food settle in our tummies a bit, it was time to get the dance party started.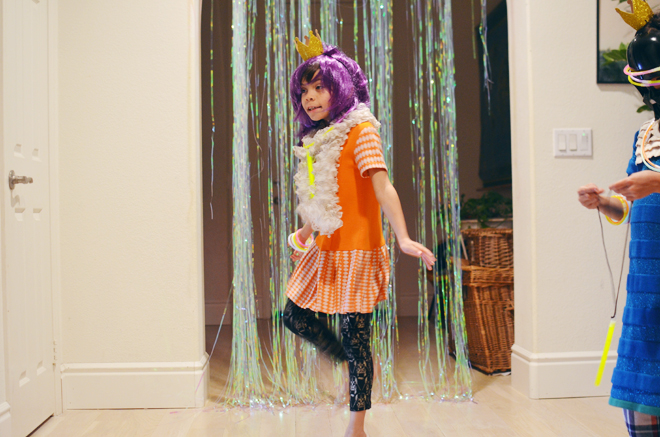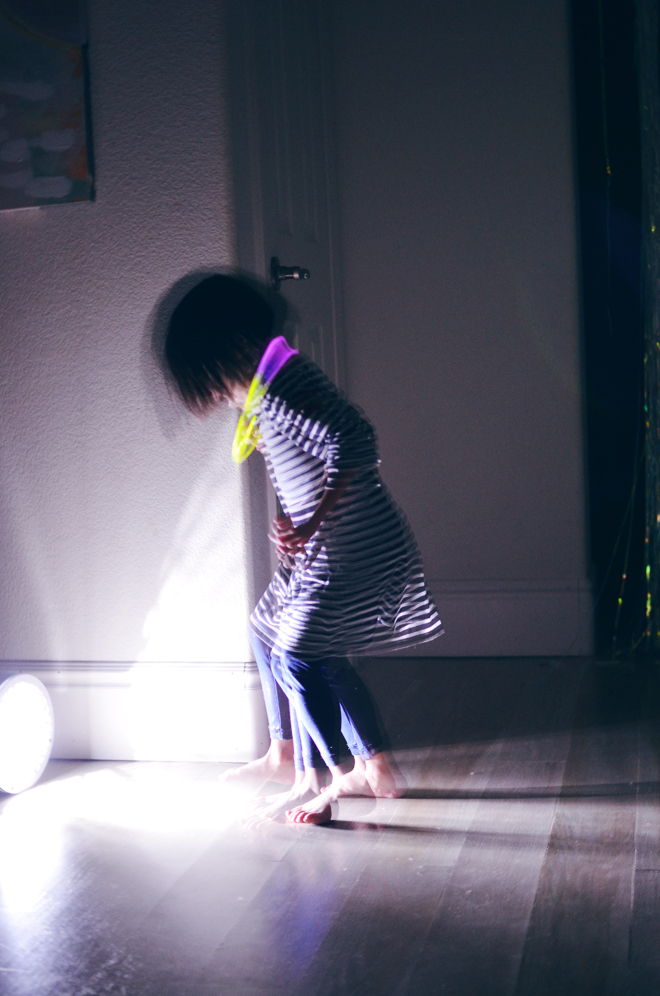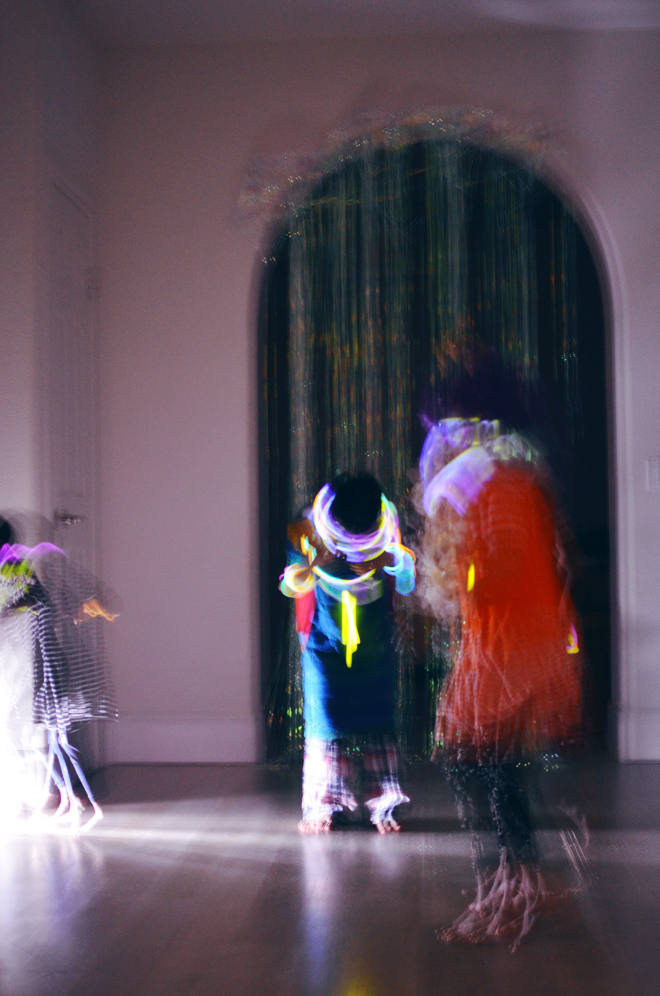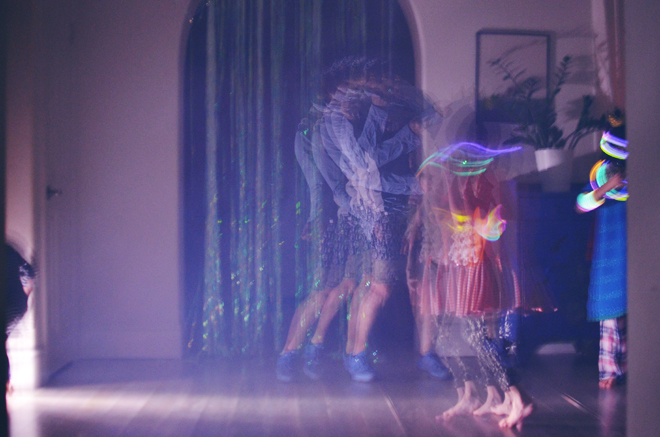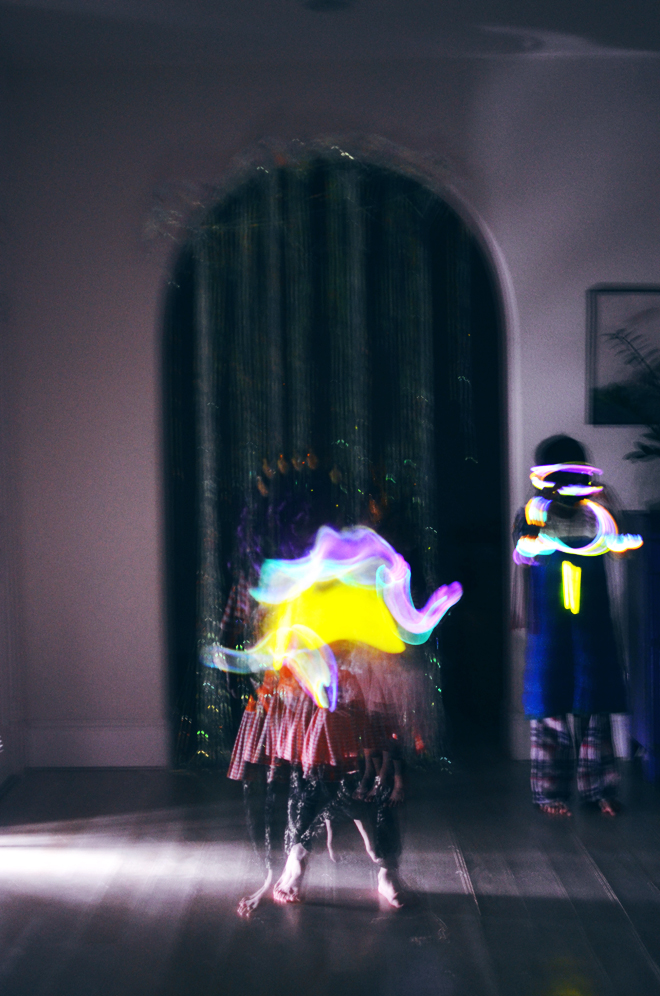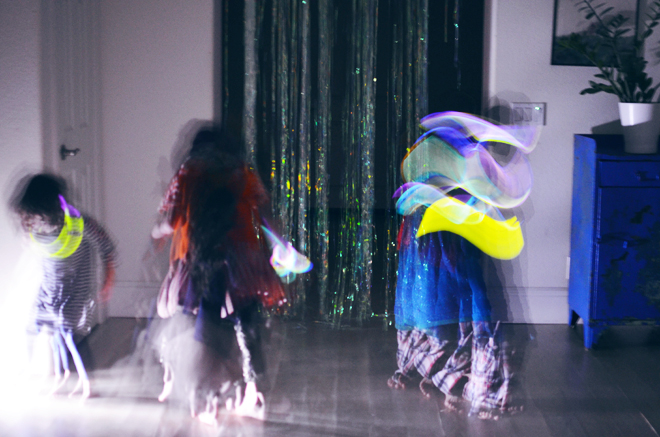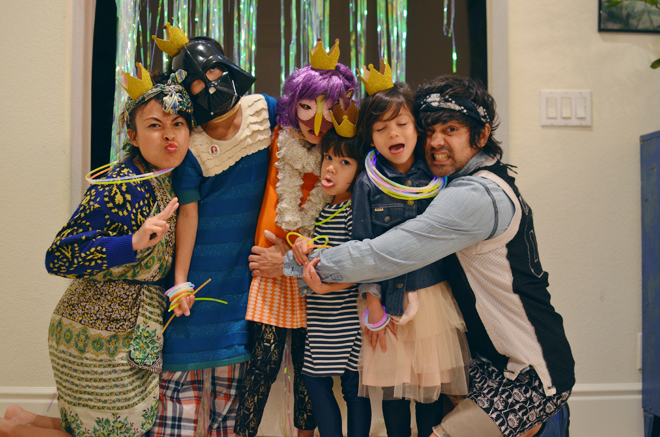 This was the first year Glow really got into the dancing. She was entranced by the strobe light and kept dancing in front of it. Oh yes, we really do have a strobe light and fog machine and we bust it out every New Year's Eve! Everyone puts on their craziest outfit, and this year we bought lots of glow sticks to add to the outrageous outfits. We blast music by The Black Eyes Peas, the lights go out, the strobe light and fog machine comes on, and then we all dance! We all had so much fun being silly and boogying down, and at the strike of midnight (Texas Time), we welcomed in the new year.
Do you have any New Year's Eve traditions?
See years past… 2008-2011, 2012, 2013, 2014, and 2015 (due to bad weather on the road we weren't able to have our party).