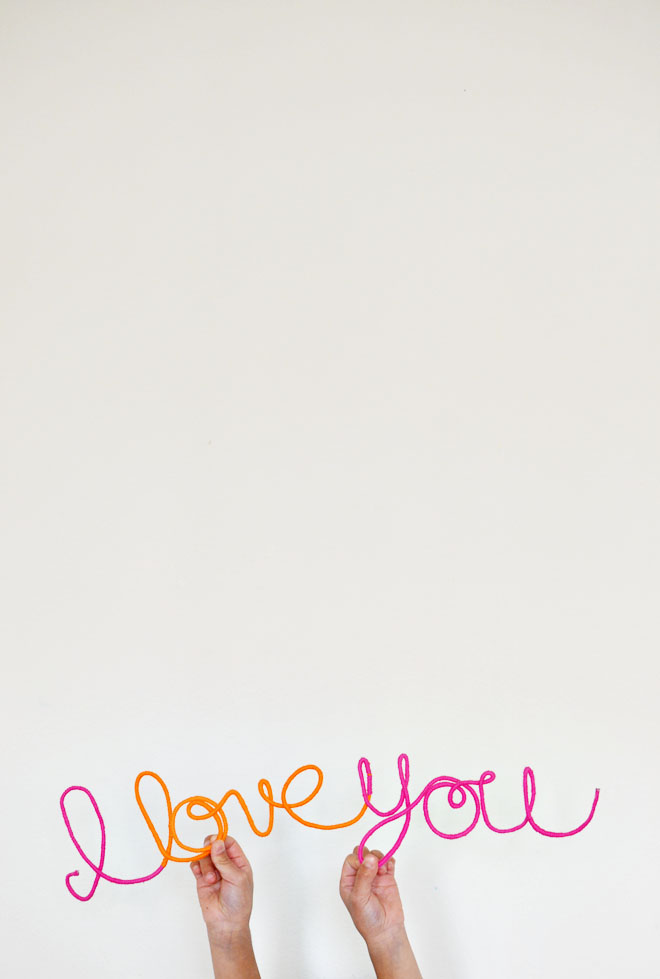 Make a yarn wrapped "I love you" sign. We still have it hanging today (see here)!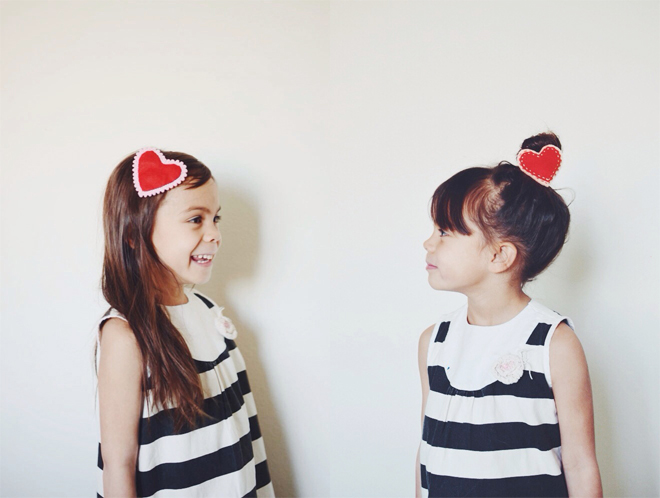 Sweetheart felt clips are perfect to give your little ones or for their friends!
Just takes a pack of pipe cleaners and a few minutes, and you've got yourself a lovely heart chain garland.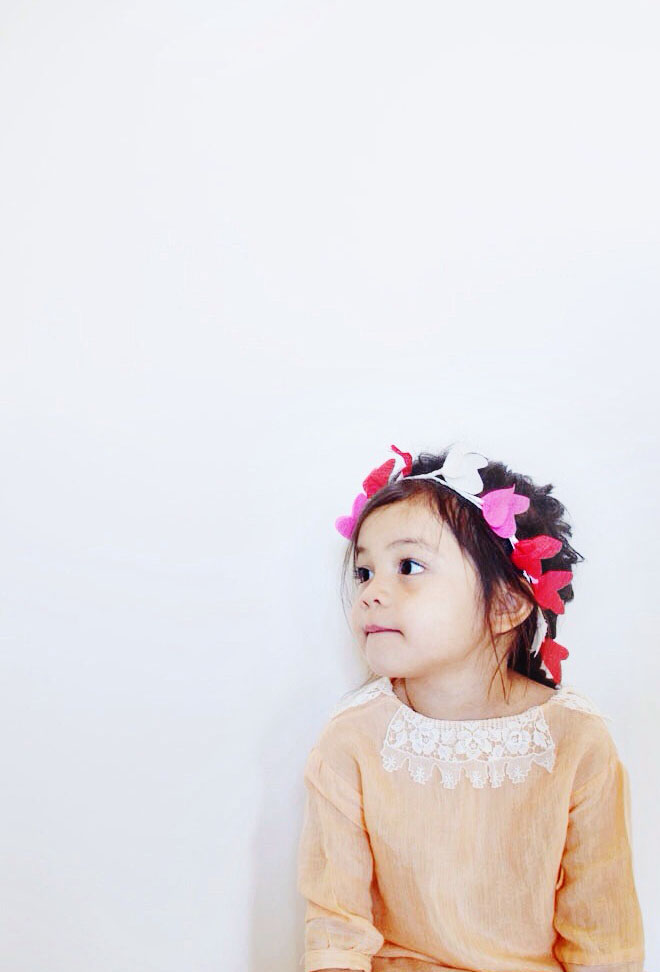 My girls love crowns … flower crowns, star crowns, princess ones, etc. Make this crepe paper heart crown to show them they rule your heart.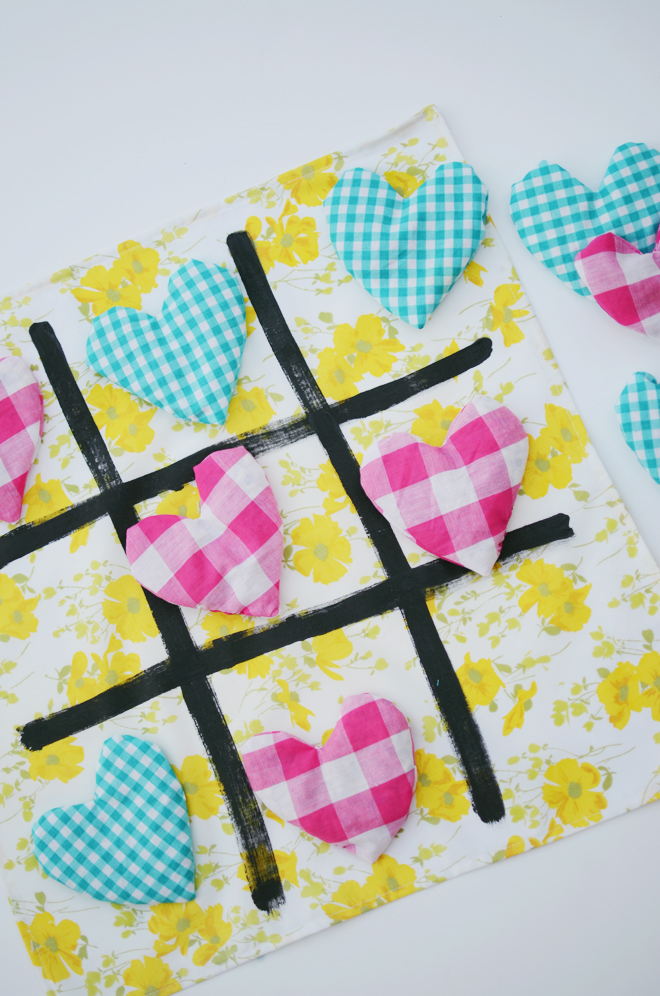 This project takes a bit more time, and little bit of sewing, but the kids love yelling, "Tic-tac-toe, three hearts in a row!"
We've got a few new ones to share with you in the coming weeks, but these should keep you busy until then. If you make any, just tag it #cakiescrafts, so I can check it out and share it with others.
Happy Monday friends!