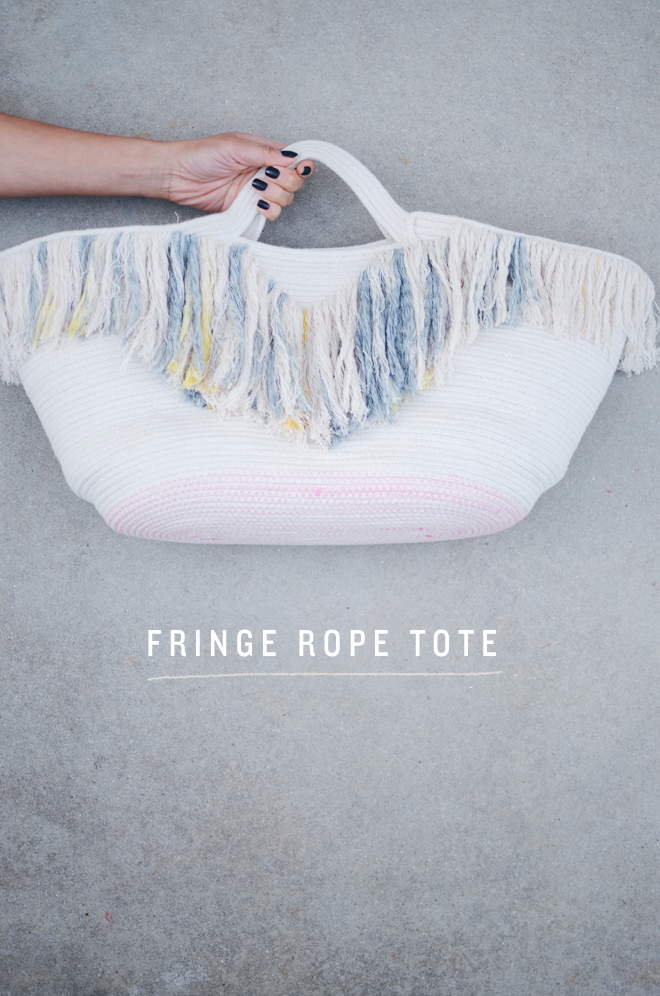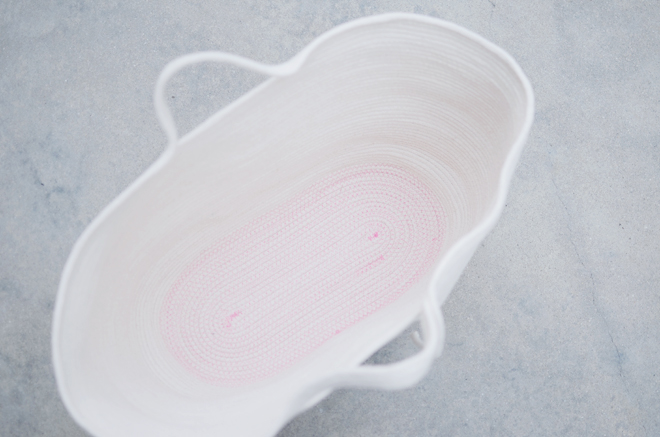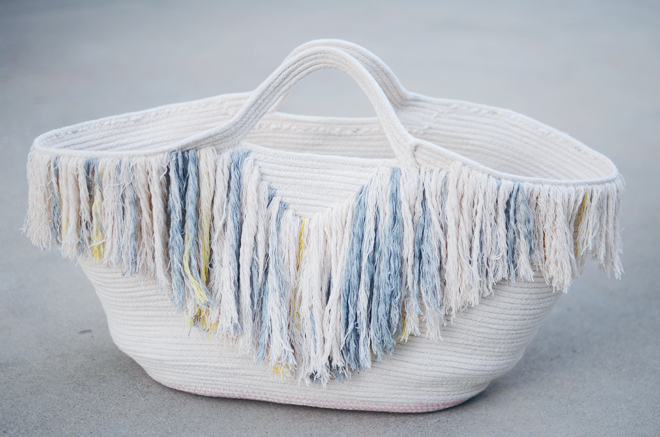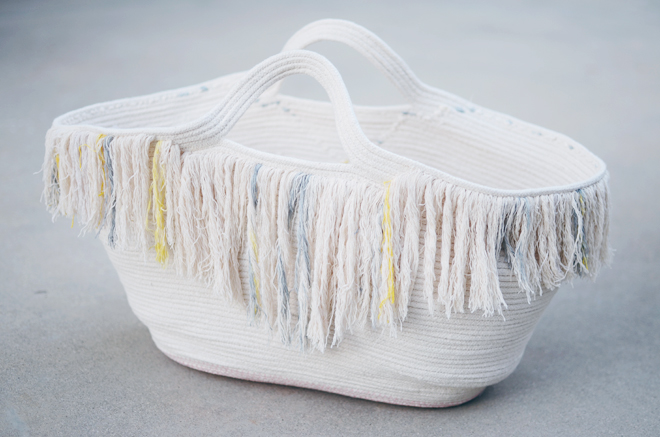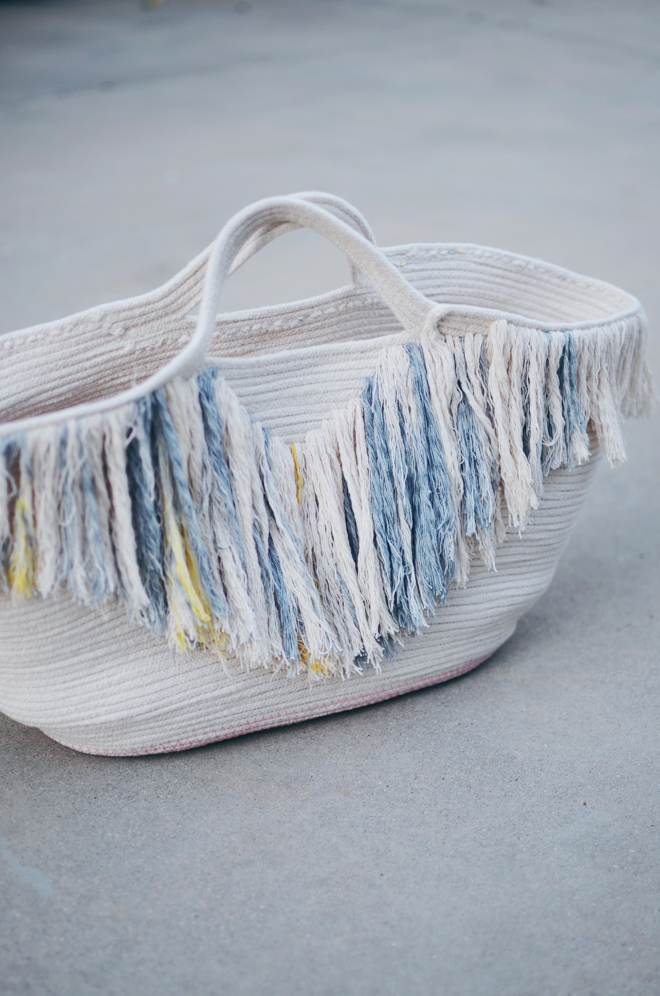 Ever since making this basket in December, I've really wanted to experiment with making rope baskets in different shapes. I didn't do a step-by-step because this was kind of experimental, but I loved the result, and want to make more. I want to try a few other ideas, but how many rope baskets does this girl really need?!
I really loved this basket by Muzungu Sisters, and was stalking one on eBay over the holidays, but ended up losing. One thing that intrigues me about those baskets is the artists who make it. Apparently, it's a dying art in Italy and takes about 3 days to make. I eventually want to DIY a similar one, but thought it was good inspiration for my rope basket. Funny thing, it took me 3 days to make my tote too!
I do love that I can throw this in the wash if it gets dirty. I tried with this little one I carry around, and it washed nicely and stayed intact. I'm thinking my second one will have bolder fringe colors and maybe something asymmetrical. Guess it sounds like I do indeed need more than one rope basket!