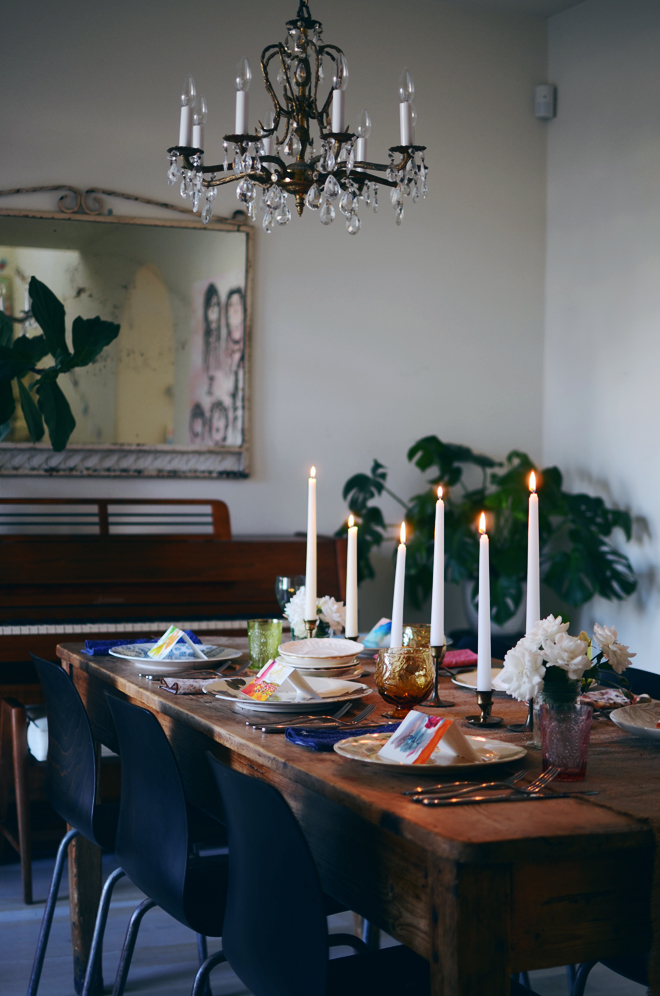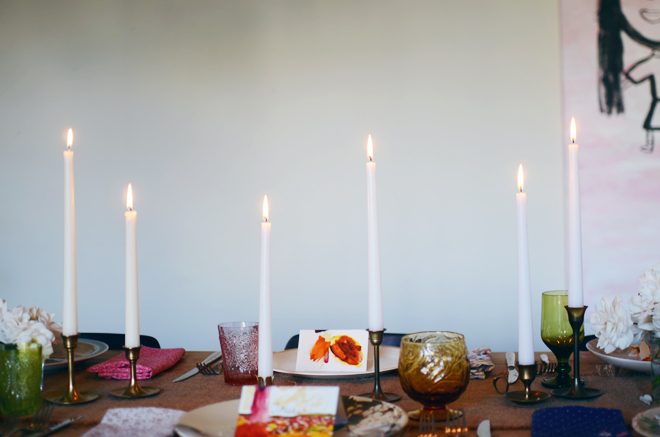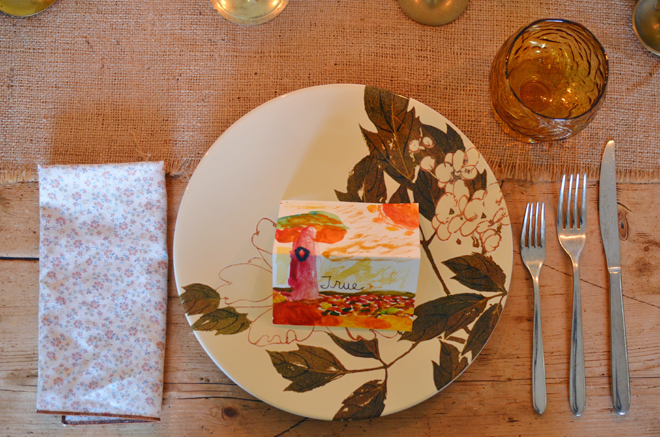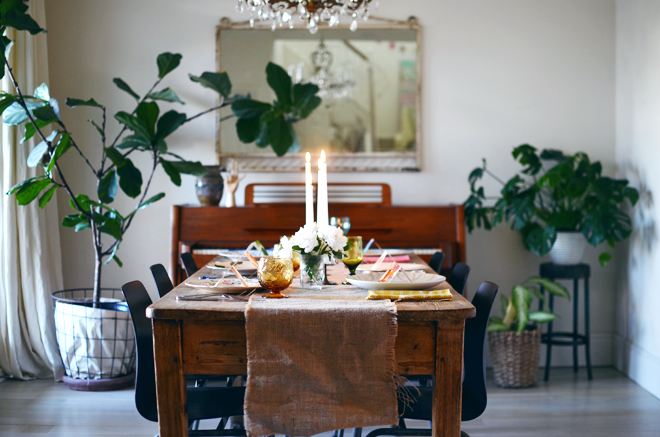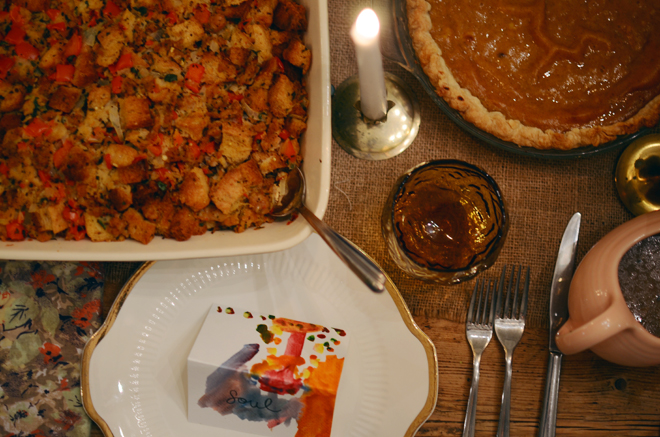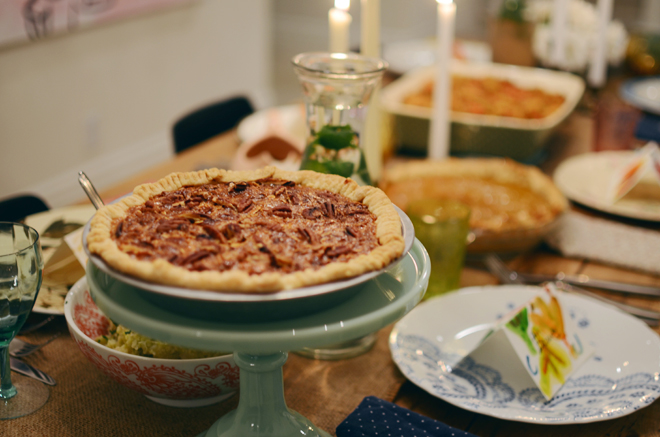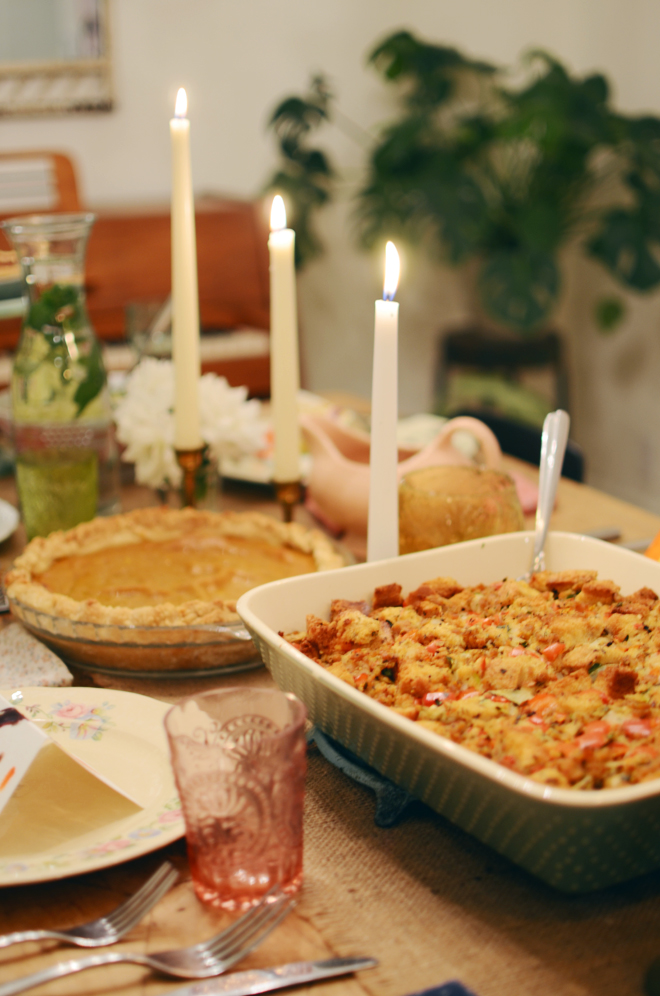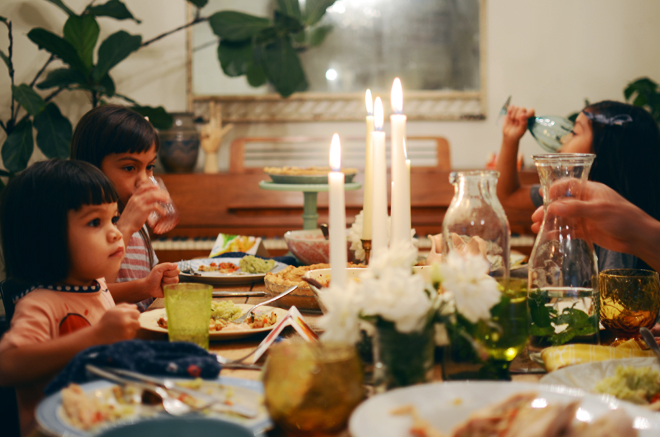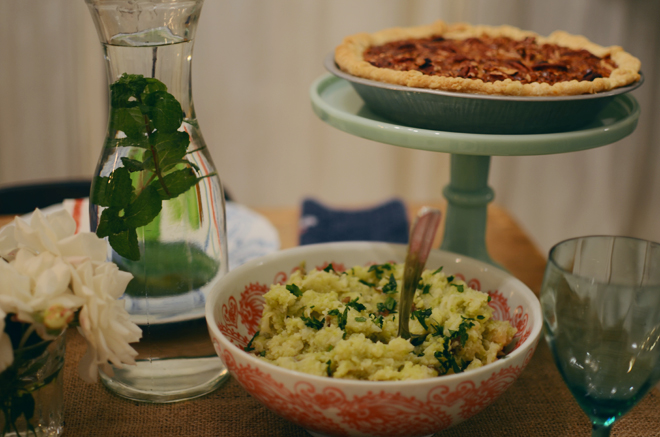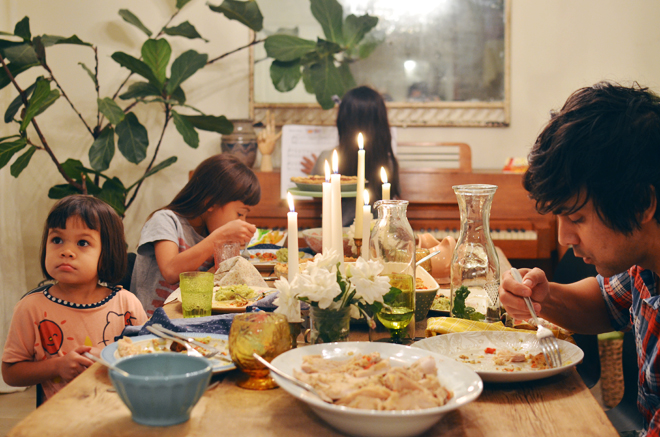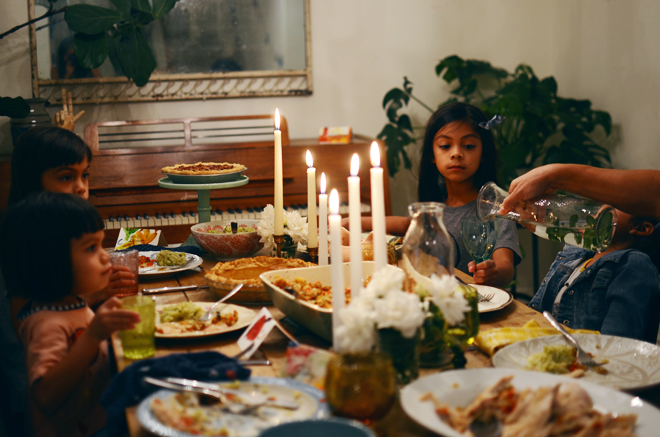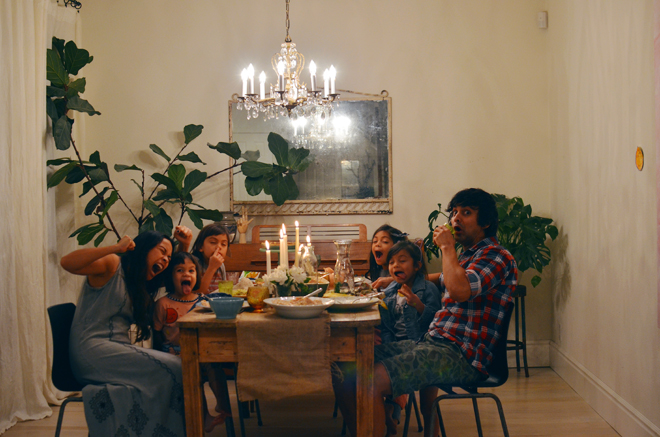 This was our second mini Thanksgiving (here is last year's). We have a little feast on Wednesday night, and it gives us time to talk about Thanksgiving with the girls and we all share what we are thankful for. Thursday is spent hopping around and catching up with family, so we feel Wednesday night together really helps us savor the holiday a little more. I spent Monday and Tuesday prepping the pies and side dishes, and on Wednesday morning I put the turkey breast in the crock pot (this recipe). We had green looking mashed "potatoes" due to Ben buying broccoflower because it was cheaper. Despite the green tinge, it was just as delicious as your regular buttered up mashed potatoes (well, at least to us).
The girls helped set up the table with the place cards we made together. Once Ben got home from work, our mini feast started. Dinner was delicious, the girls were sweet and hilarious with their thankful lists, and we all discussed new ideas for next year's mini Thanksgiving feast. Soul even entertained us with a puppet show for. We treasure our mini Thanksgiving feasts, and I'm already excited for next year's!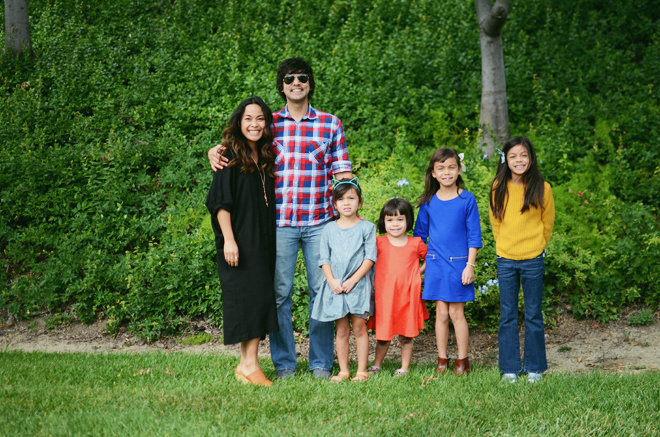 Then, on the way to Ben's cousin's, we pulled over to get a quick family picture to commemorate the day. We knew once we saw family and all the festivities with them started, we would totally forget to take that family picture. We had such a good time catching up with our loved ones and stuffing our tummies silly. Hope you were just as filled up with love, thankfulness, and turkey as we were!