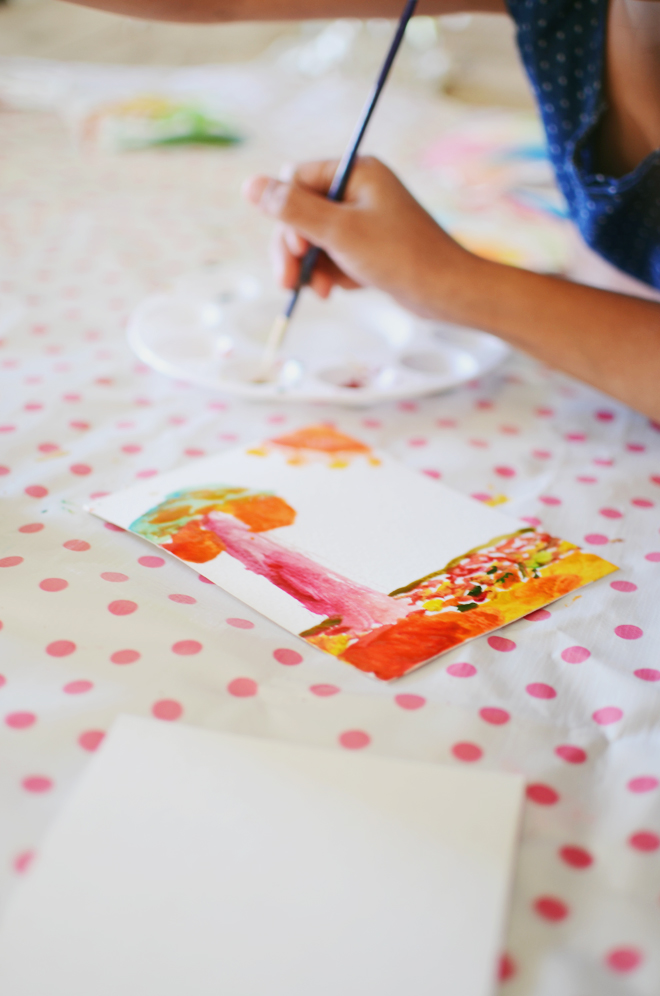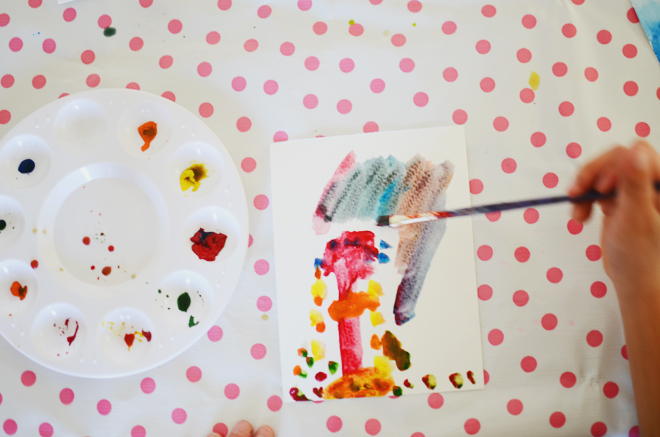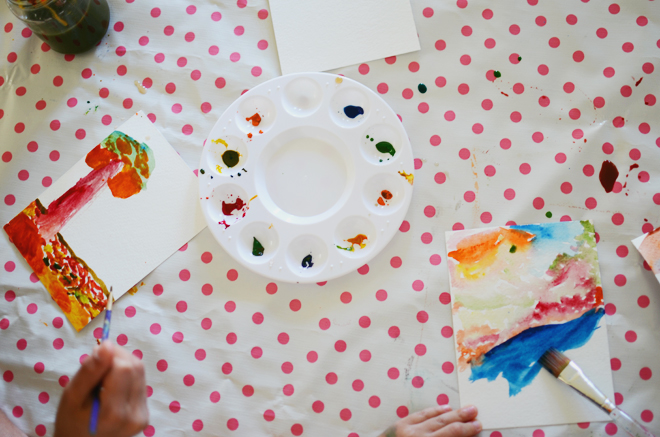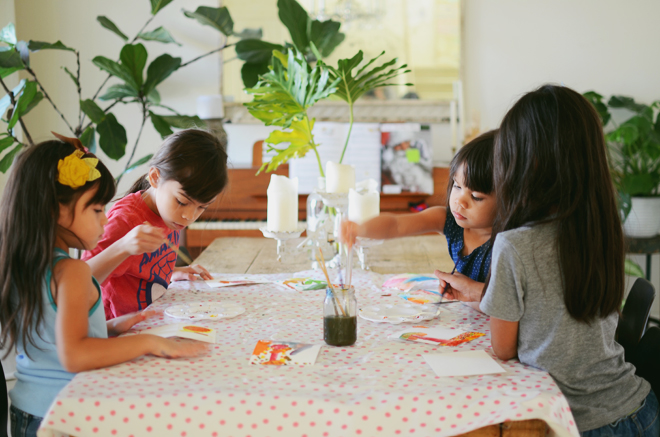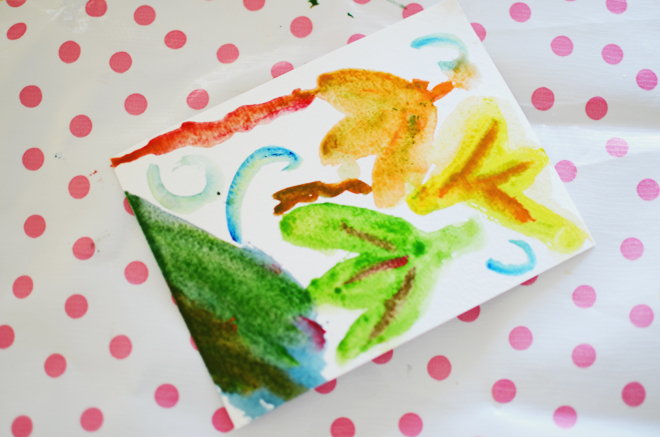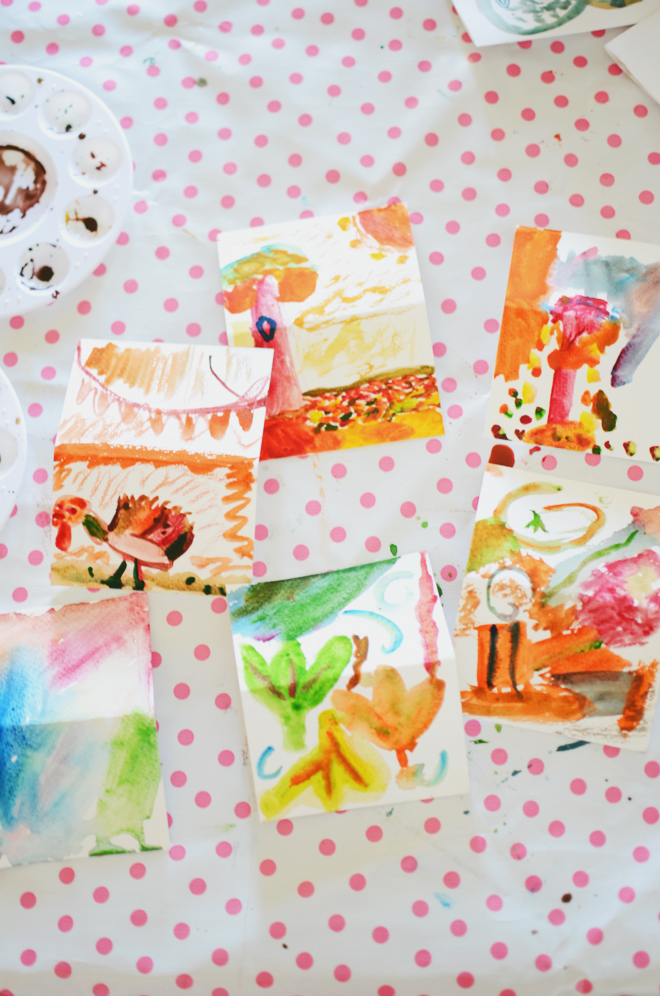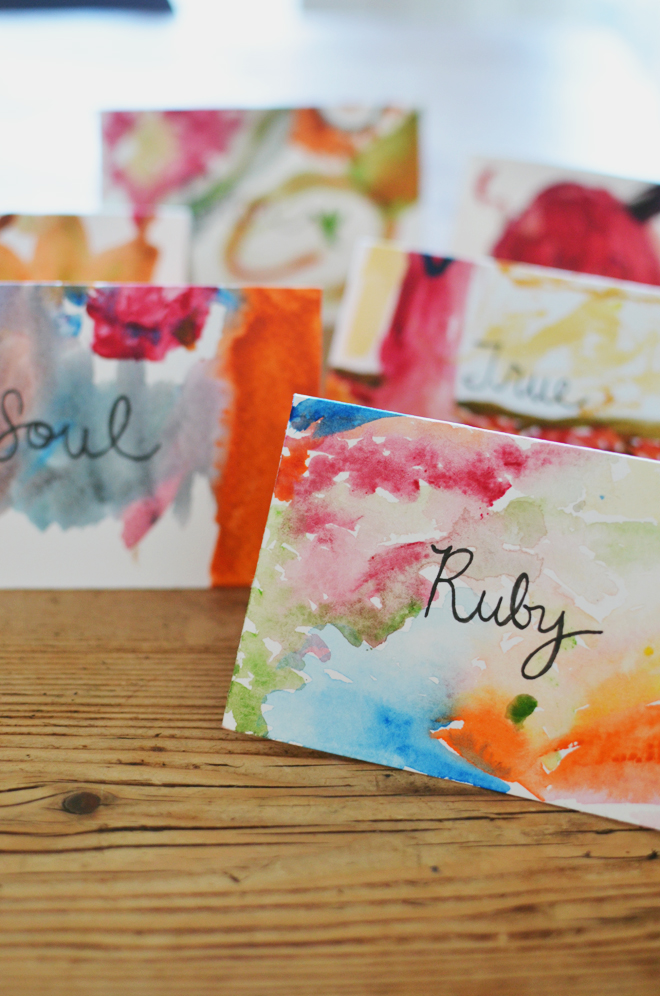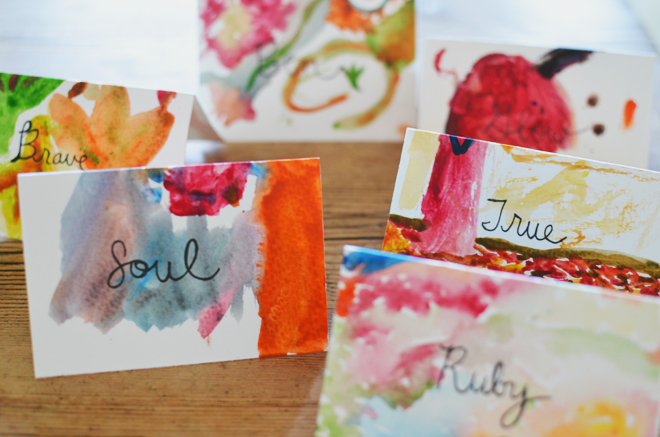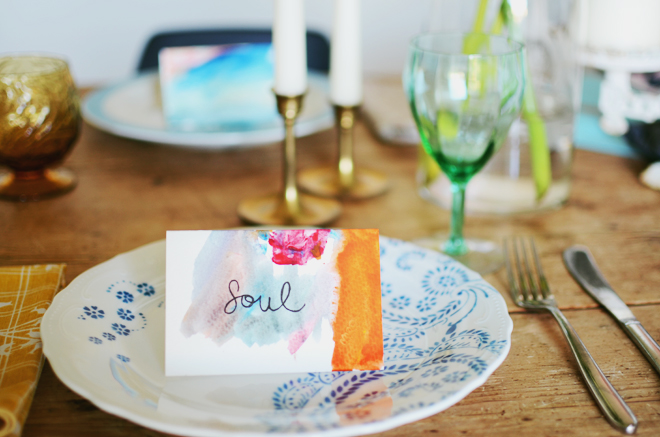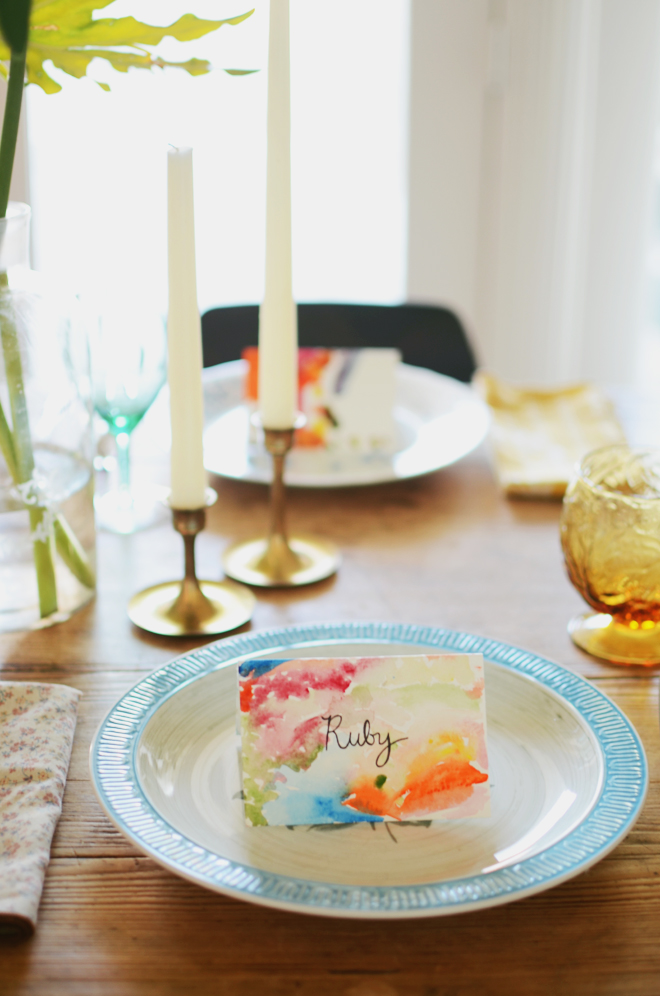 I cut some watercolor paper into smaller pieces and had the kids paint on them. I gave them watercolor paint in autumn hues and they happily went to work. After their painting dried, we folded them in half, and then I wrote each of our names on them. Voila … instant place cards! Initially, I wanted to calligraphy our names, but my ink was spreading too much on the watercolor paper, so I just used a fine tip marker and wrote our names in cursive.
Tonight is our special Thanksgiving dinner. Last year we started having a mini Thanksgiving on Wednesday night, so we can take a moment to savor the holiday with our girls. Thanksgiving Day is so busy spent going from Ben's cousin's to my parents', so we use Wednesday night to do our own celebration. We will each read our thankful list out loud, and the girls even have a special puppet show prepared.
I'm making pretty much everything I did last year. There hasn't been time to look up new recipes, so I'm sticking with what I know works. I love turkey and stuffing, and of course pie, so I'm excited about all the food I will delightfully be indulging in. I know the girls are especially anticipating the pie. I can't wait to sit down together tonight and talk about all the things we are thankful for.