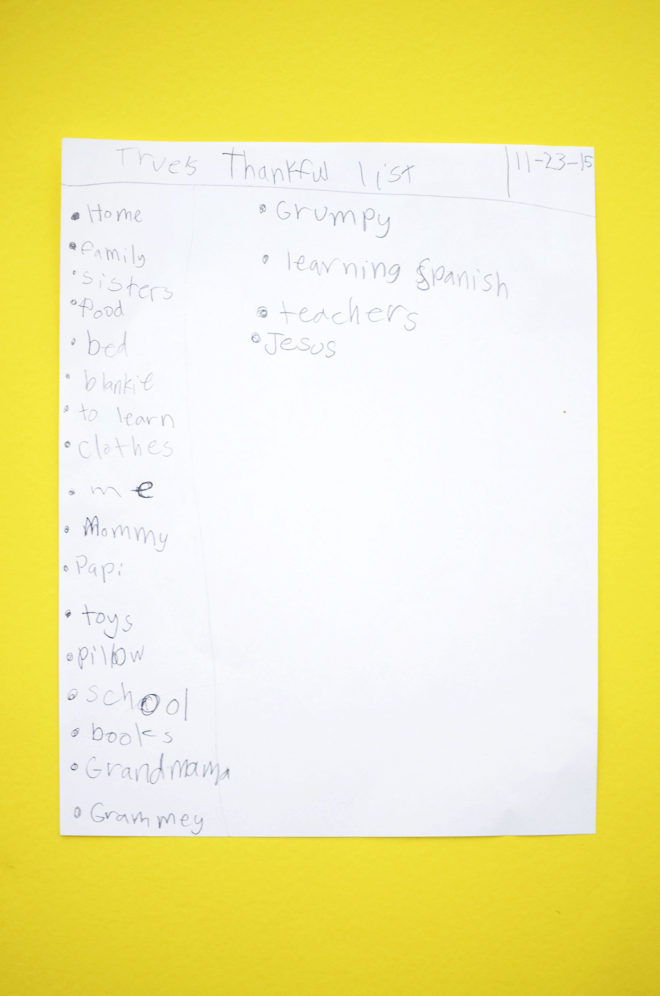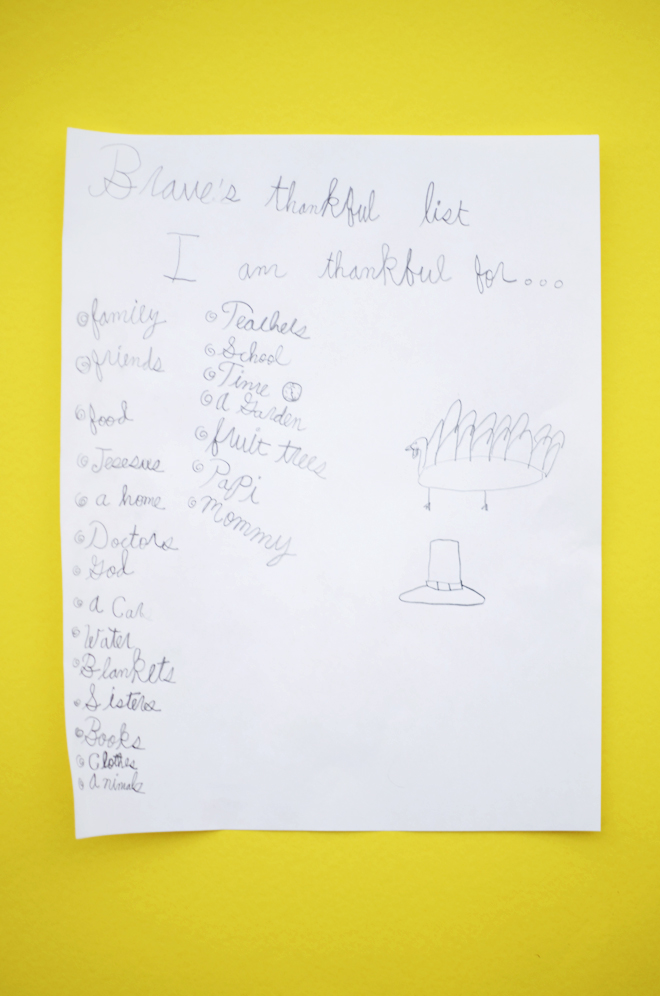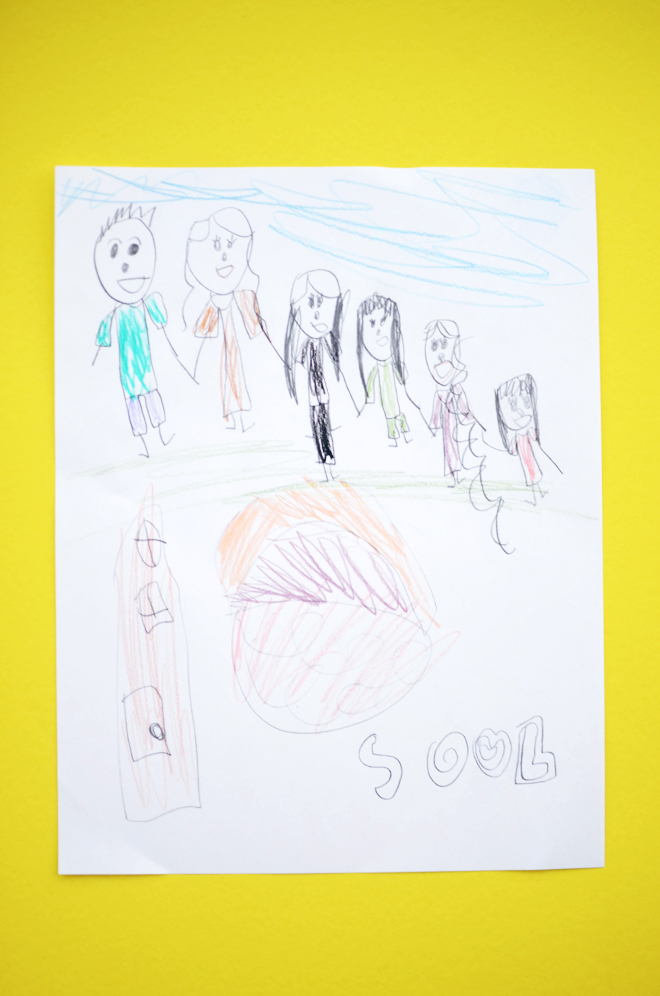 Translated: I'm thankful for family, my house, and ice cream.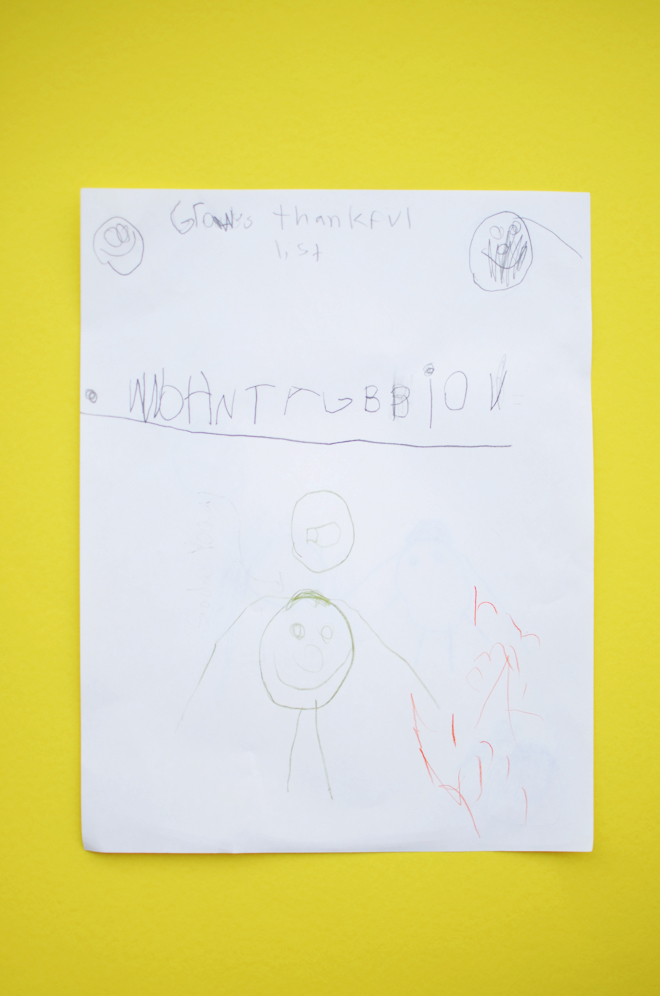 Translated: I'm thankful for Yoda.
Glow's list is hilarious! And I'm right there with Soul, I'm definitely thankful for ice cream too.
We kicked off our first day of Thanksgiving break with a little thankful list. The girls wrote out their Christmas wish lists a couple weeks back, but I thought it would be a fun tradition to have them write thankful list. Ben and I will each write out our own too. We have our own little Thanksgiving on Wednesday (just the six of us), and we will each be sharing our thankful list with the rest of the family.