Langonstino Sopes
makes about 20 sopes
Ingredients:
2 cups Maseca flour
1 1/3 cup of water
1/4 teaspoon salt
1 lb. langostino
Queso Fresco
1/4 cup canola oil
4-5 cloves of garlic, minced
1 tbsp red pepper flakes
Cilantro, chopped
Avocado, chopped
Limes, sliced
Directions:
Preheat oven to 350 degrees. (You can follow masa package directions; the following ones are for about 20 sopes.)  Mix 2 cups of Maseca corn flour with 1 1/3 cups of water and 1/4 teaspoon of salt until combined well and the mixture forms a balls of dough. If the dough feels dry, add a little water (a teaspoon or so) at a time; if too wet, add a little masa. Dust countertop with masa to avoid any newly formed sopes from sticking. Using a 1/4 cup of masa dough, form into a ball then press flat about and form into a disc shape and pinch edges to make a border. The sopes come out to about 4″ in diameter and 1/2″ thick. Place onto a non-stick baking sheet, and put one tablespoon of queso fresco on the top of each sopes.  Place in the oven for about 20-25 minutes, or until sopes and cheese is lightly golden.
In a small pot, heat the oil on low, add in the garlic and a a tablespoon of red pepper and simmer for about 5-7 minutes, and set aside. Using a tablespoon of the garlic chili oil, lightly fry the langostino until completely cooked (or warmed all this way through or in this case, since they were pre-cooked). Once the sopes are baked, top with langostino, cilantro, avocado, and a sprinkling of queso. Drizzle a teaspoon of the chili garlic oil on top and serve with limes. If you want more spice, we always do, we sprinkle even more red pepper flakes on top. Serve immediately.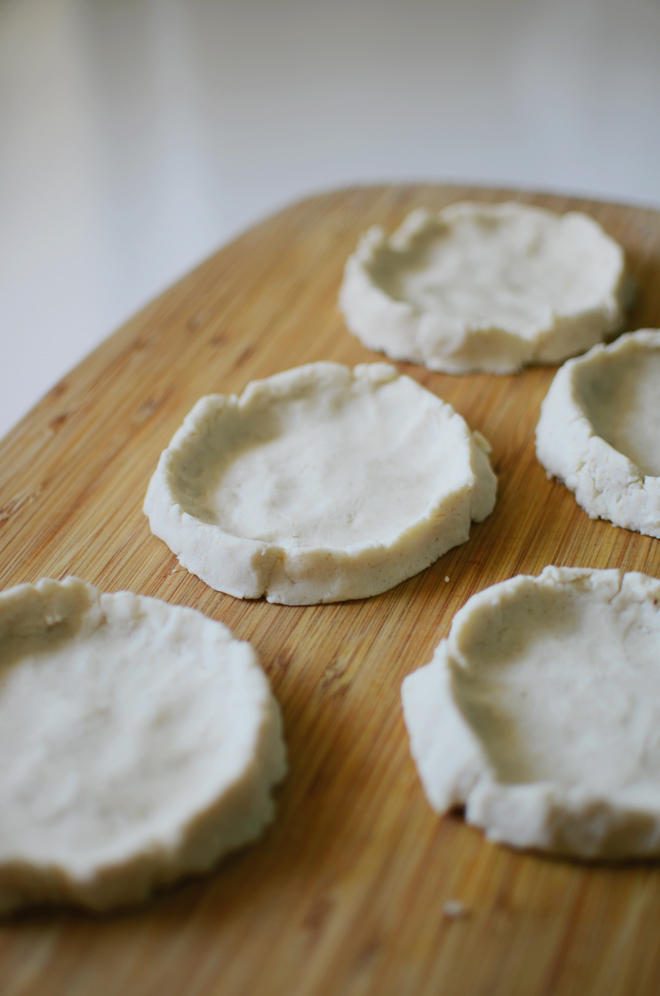 This is one of my absolute favorite dishes that Ben makes. We haven't tried it with shrimp, but I'm sure that would be just as delicious. True doesn't eat shellfish since she's allergic, and we add beans to hers, and she says it's yummy with beans. I hope you enjoy this recipe as much as we do!