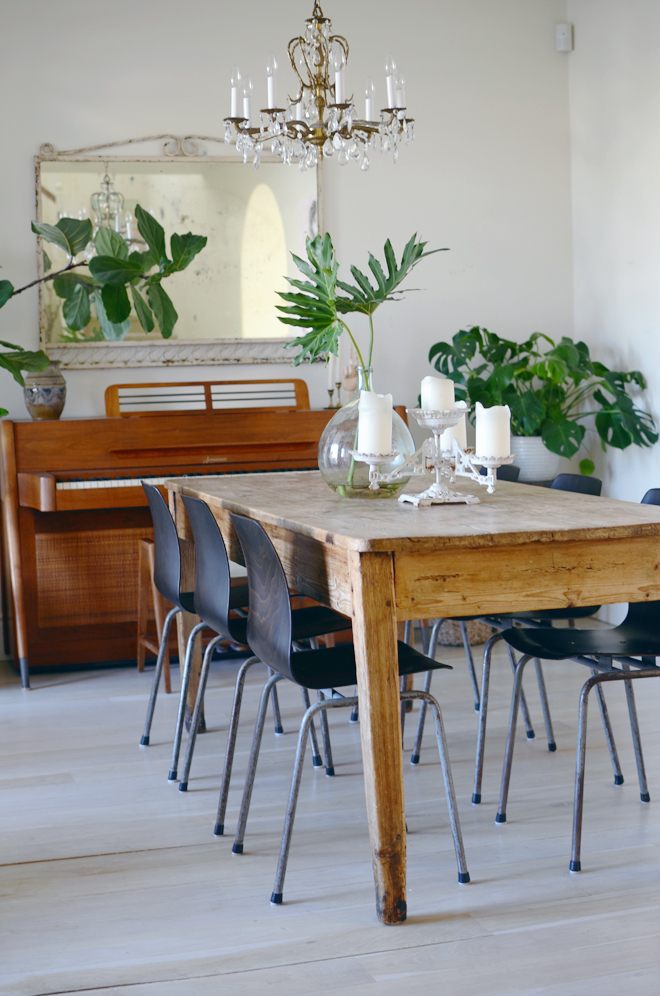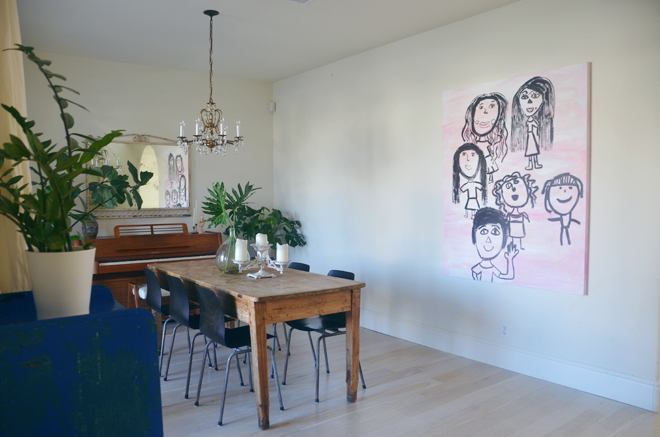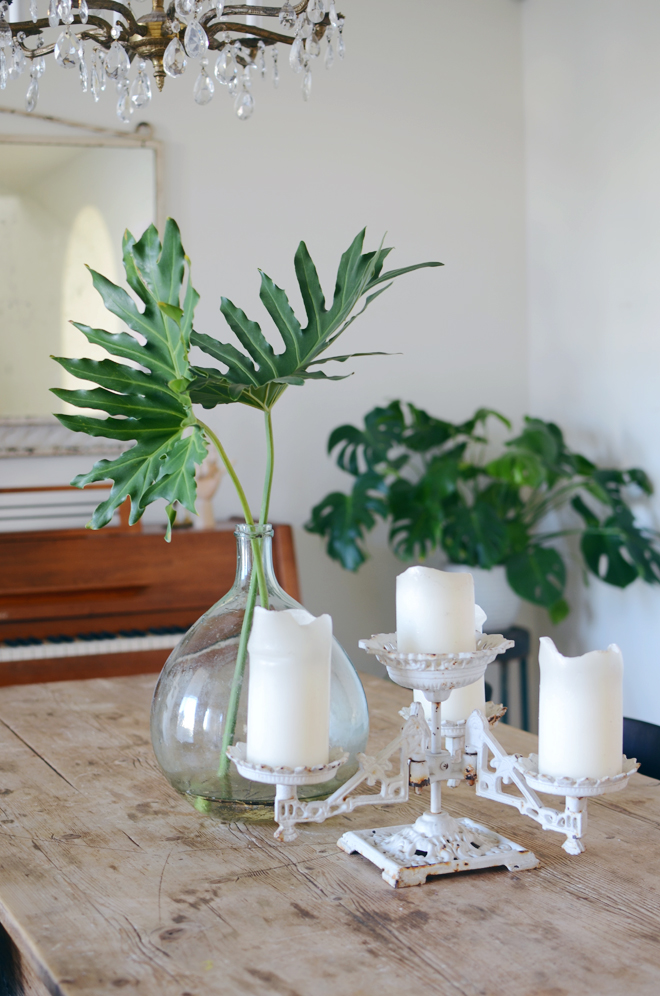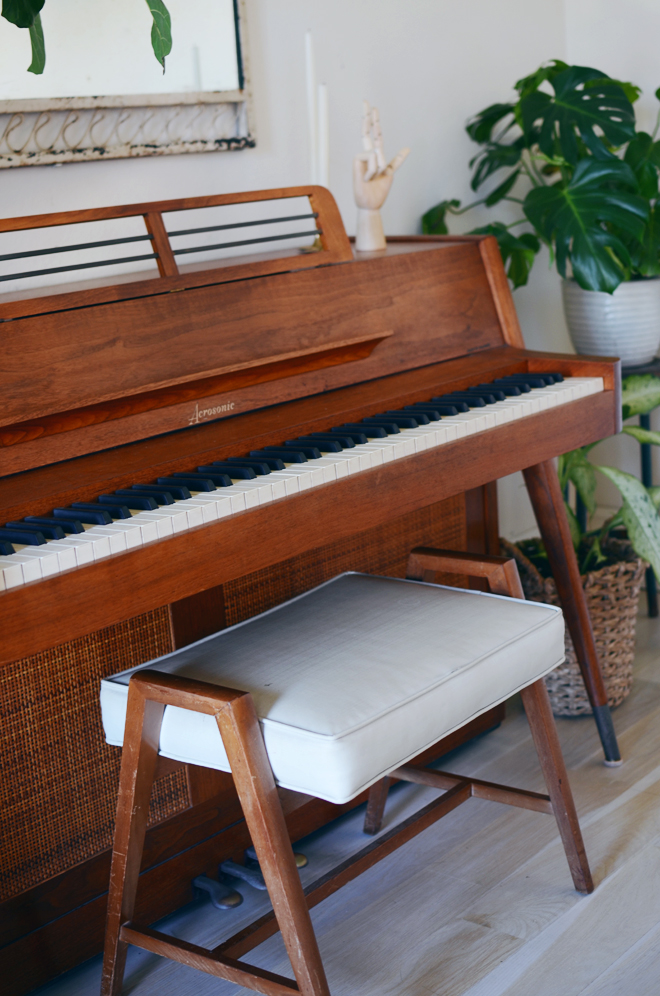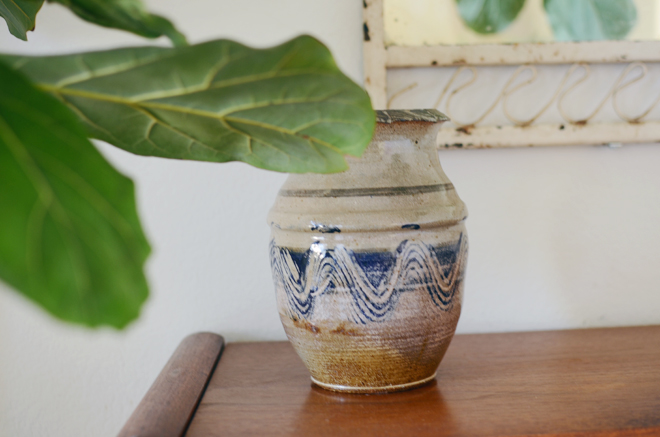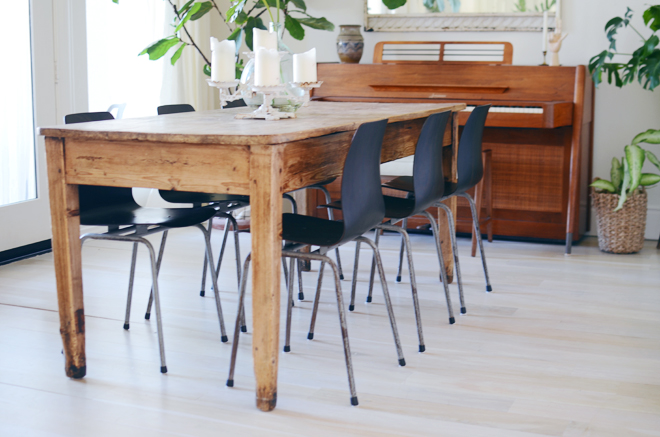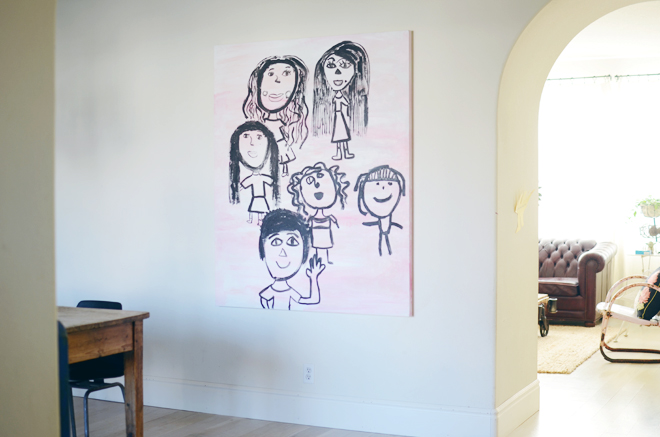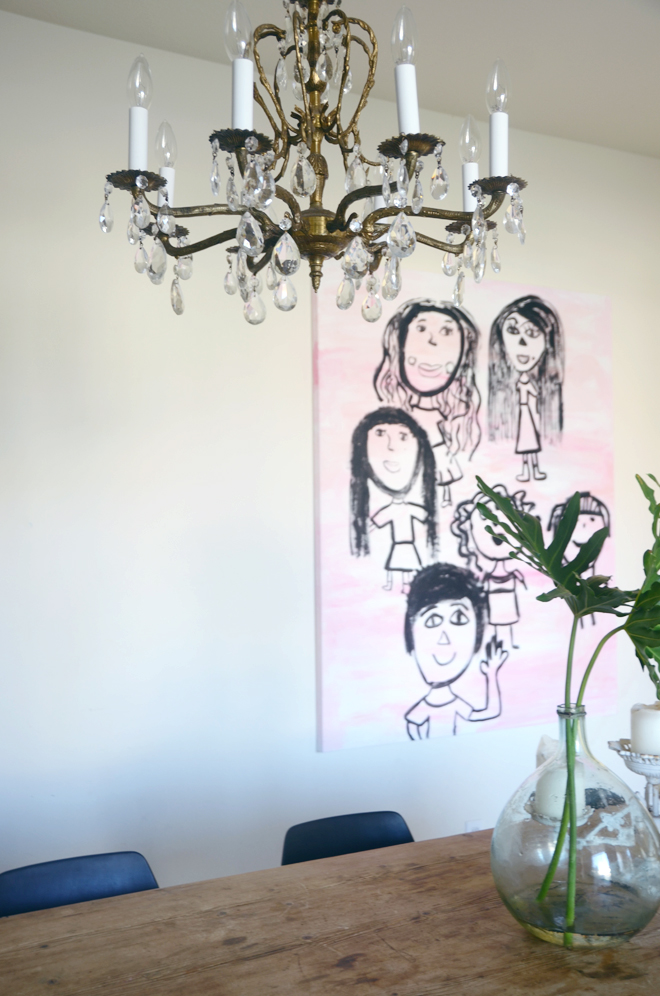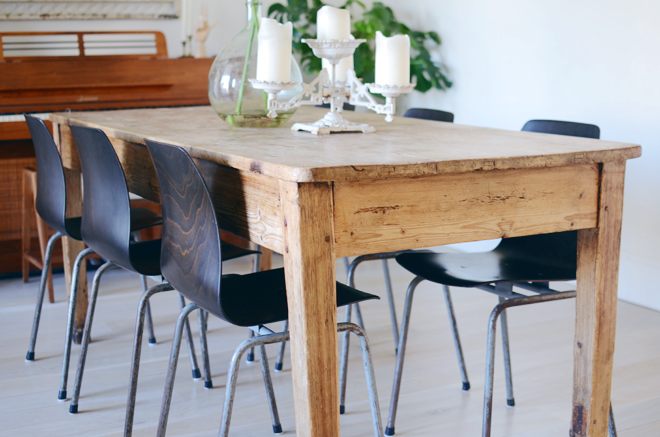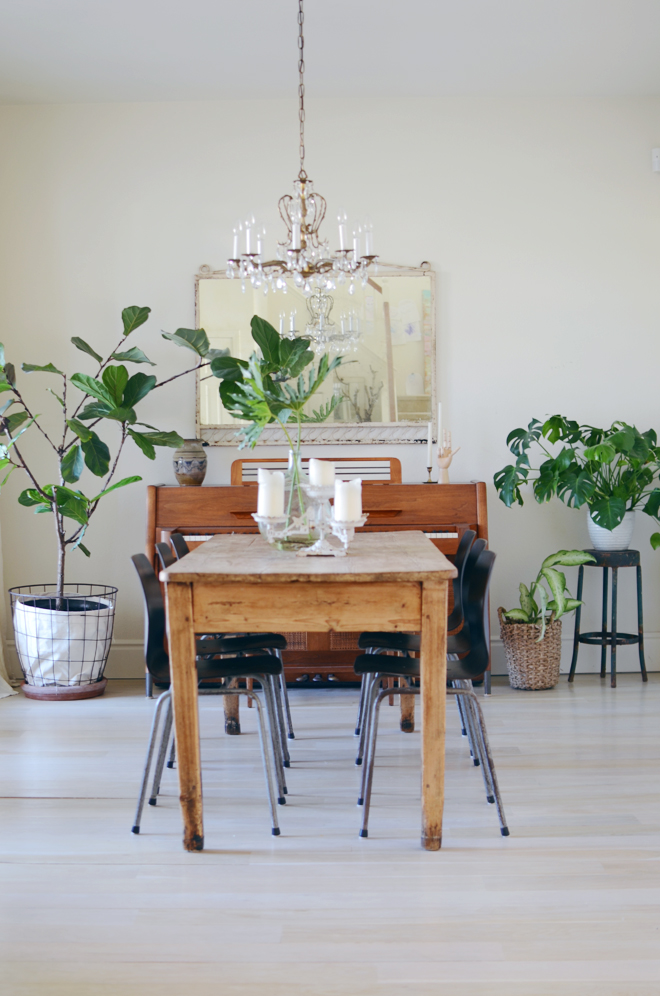 Welcome to our dining room. A couple months back, I mentioned we were getting an 8 foot long antique farm table, so we needed to move the placement of our piano. Somehow the table leg broke while still in possession of the antique dealer, so we decided to hold off on purchasing it. I'm so glad we ended up not getting rid of our current farm table.
We had plans to replace the dining chairs (Ben doesn't like the shell chairs in that space), and we've had our eye on a couple styles from Amsterdam Modern. We have a couple vintage pieces from them and love them! That shop is such a dangerous place for me; they carry some serious vintage eye-candy. We came for chairs, but I ended up leaving with a plant stand too.
Initially, we had planned to bring the vintage, metal French chairs that are in the kitchen to use here (and put these there), but these didn't look right there. Thus, we tried the Amsterdam Modern chairs in this space and they looked perfect! Ben loves these chairs so much more here, and frankly, so do I. My mint and cobalt blue shell chairs are currently in my craft room, but I'm debating on if I should sell them. I just love the color so much, but I don't want to be a hoarder, so it may be wise to part with them.
The artwork is the family portrait created by our girls, you can read about our vintage piano here, and that rusted metal stool in the corner is the first ever flea market piece Ben and I purchased together. We got it at a flea market in Texas, and I remember the lady was selling it for $10, and we were really trying hard to bargain with her. We walked away with it for $8, but we laugh now because we have paid some outrageous prices for scratched up metal things (we've walked away with some insanely great prices too). What can I say though, I love vintage metal furniture!
Back when I was writing my book, this room was an insane mess (see it here).