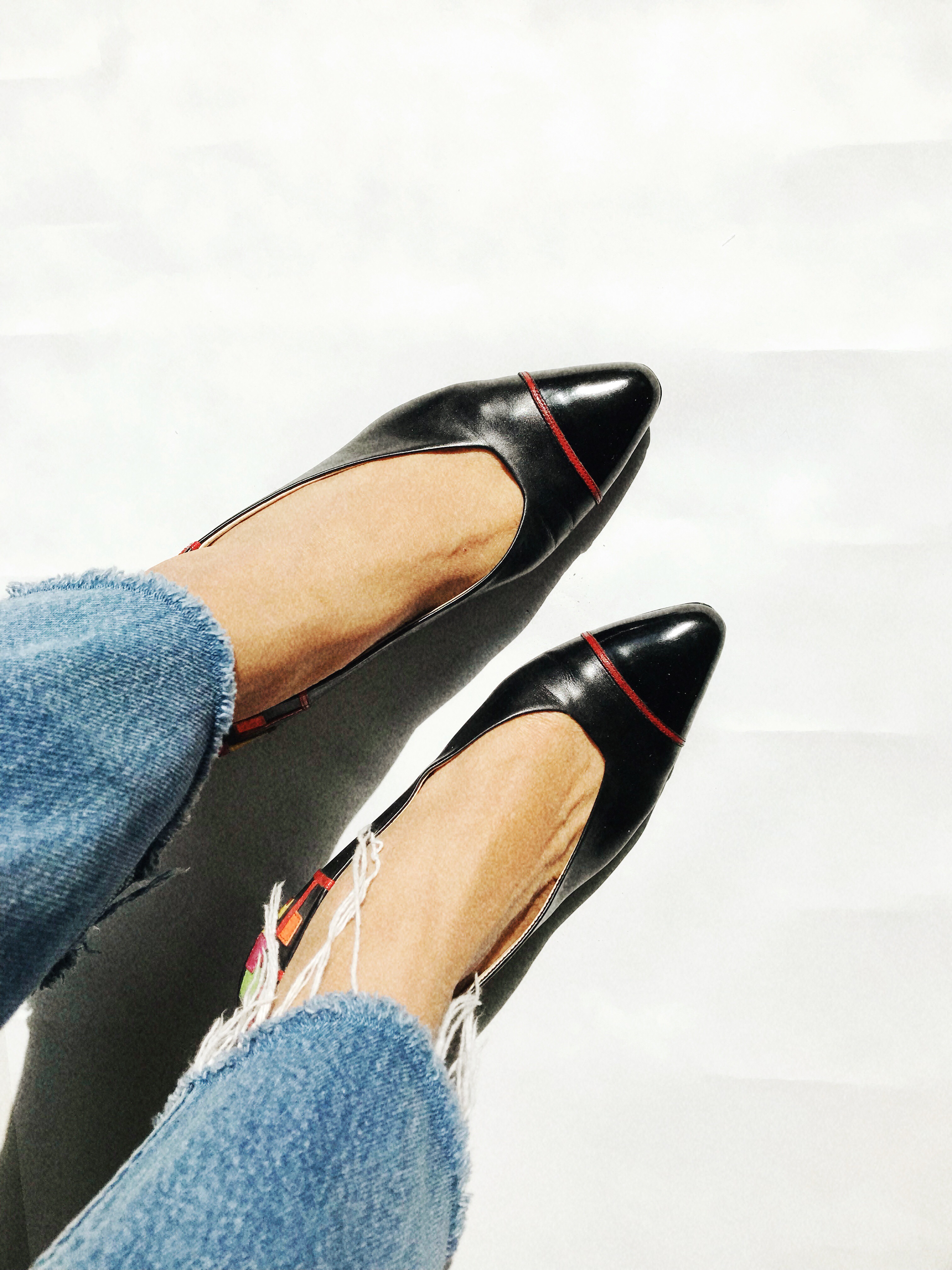 Here's the thing, I don't know how to wear black shoes. I do black sandals and sneakers, but other types, I'm just unsure of how to match and pair it. So I'm challenging myself to a black shoe challenge for a week (maybe a month? and wear them 5 days out of the week). I picked up this vintage pair recently, and it's so cute and the leather is so good, so it was hard to leave. I hesitated though because it's black and I don't know how to do black footwear, so I'm daring myself to go out of my comfort zone. Also, I want to go beyond black on black, which is is the only way I'm comfortable wearing black footwear.
Everyone tells me black is neutral, but it doesn't feel like it to me. Various shades of brown shoes are my go-to (and other colors), but I need get over this fear of black. Anyone else have this weird thing with black shoes?
I dare you to try a new wardrobe challenge too! What's hard for you to do? Wear jeans? Wear a dress? Wear a dress over jeans? Wear pink? Or maybe it's hard to wear a red lip?! Let's do a little experimenting together and share how this wardrobe challenge goes! I'd love to hear what's hard for you and what you want to challenge yourself to wear. I'll be back next week to share all my black shoe outfits.