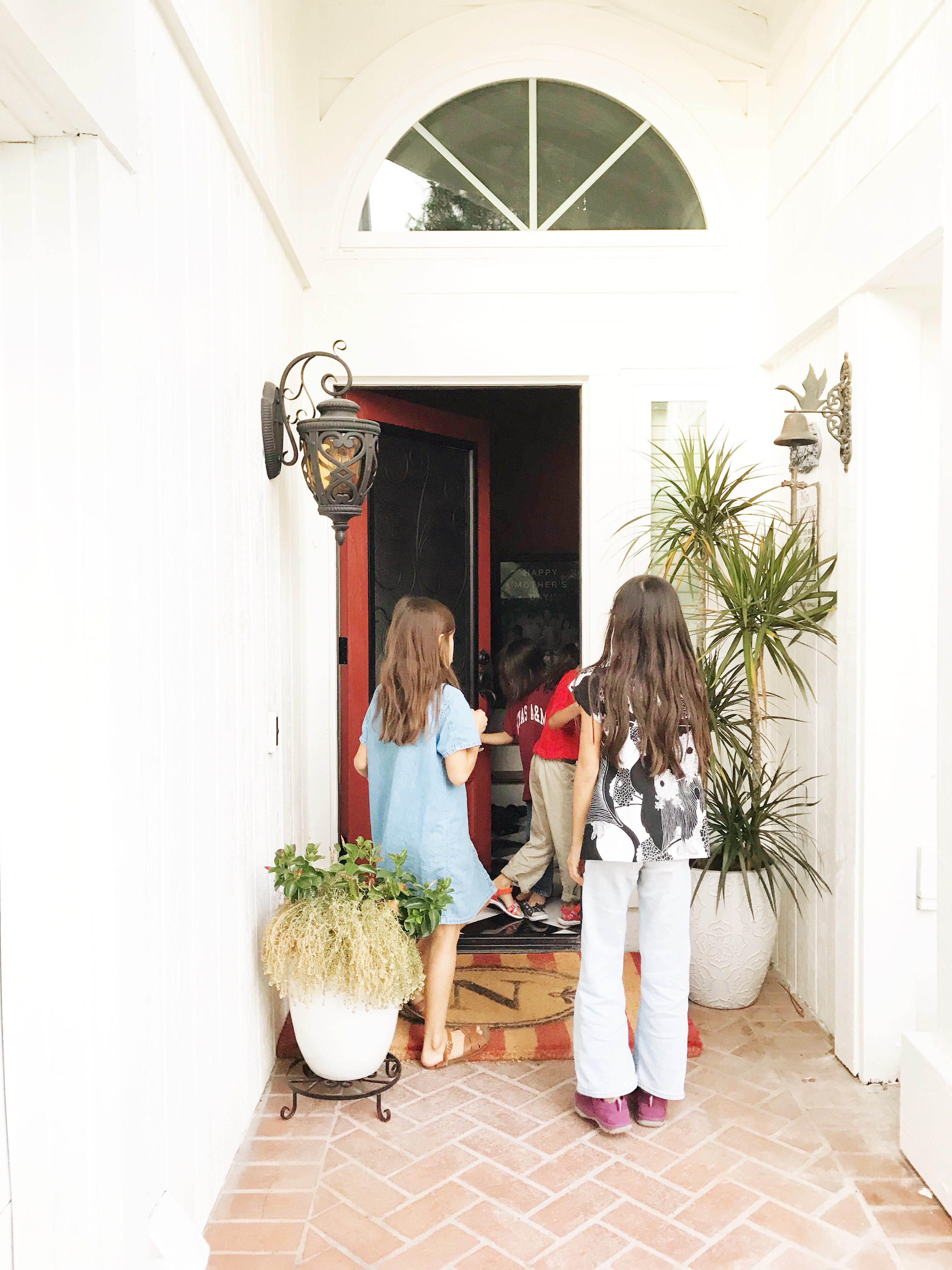 Growing up, my parents had an open door policy (they still do). We always had people at our house and people staying with us. My mom is the epitome of hospitality and serving others in her home is her love language. I loved it growing up because our home was the hang out place. I had friends over all the time and they would stay until the early hours of the morning hanging out. Not only that, my mom's cooking is the best, so not only did everyone have a place to hang out, but she made sure everyone was fed. All the while, being a working mother (she's a nurse), she definitely has multi-tasking down. And sometimes, when my friends had problems, my parents were their listening ears too. It's something Ben and I have admired about my parents, but have never been able to adopt ourselves.
Part of it is that Ben and I are much more introverted than my parents. We are also much more routine. My parents are spontaneous people and rules and schedules confine them, whereas I can't thrive without a plan or schedule. Also, it's typically a cultural thing for Filipinos to be so open and community minded, and this is where we have a bit of culture clash.
I was at a party the other day, with my parents and friends, and one friend told my mom, "Auntie Lolet, anytime you want to invite me over, I'm free."
My mom replied, "You know we have an open door policy, just come over."
Laughing, my friend said, "What happened to Ruby? She didn't get that."
Lovingly, my mom responded, "She's getting there."
And it's true. I'm slowly getting there. It looks a little different from how my parents practiced it, but Ben and I are getting there. About a year ago, Ben and I shared the load with some others in our church family and we rotated hosting a family of 4, who did not have a home, in our homes for a couple months. In the fall, my parents came to live with us a several weeks while their house was getting remodeled. Then, this past winter, we were so encouraged by another family that took in an elderly gentleman battling cancer, who we used to go to church with, and had him over for a couple weekends. Most recently, we took in a friend of a friend, who was struggling with some things, and they're currently living with us. You might not be able to pop in our home and hang out until the wee hours, but God's been slowly breaking down our walls and teaching us how to love others with what He's given us (and ultimately all of what we have belongs to Him). We certainly can be generous because God's been generous with us.
I share this not to boast (far from it), but to encourage that if you hospitality is an area you want to grow in (but are scared or don't know what to do), don't lose hope! Keep being open to what it really means to love others and let God do the work in your heart. I still wish I had my mom's natural giftedness in this area, but I'm thankful that God keeps molding and growing me and Ben. I love this article "Would You Let a Stranger Live With You?" and its call to live out our faith with Christ as our prize.
Did you grow up with an open door policy? Do you have one now?