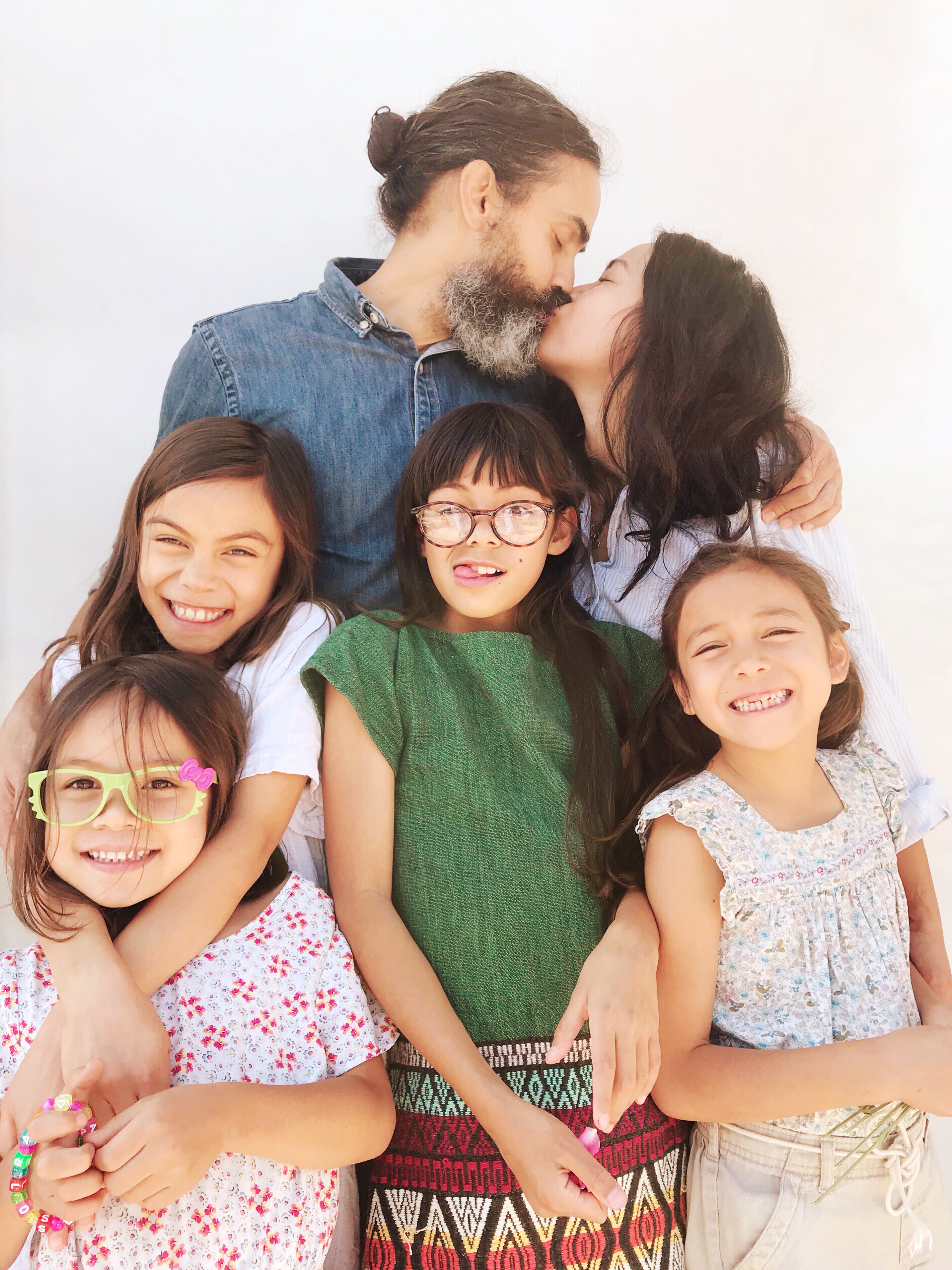 Mother's Day was simple and sweet. Ben gave me what he called "the Mother's Day special" and deep cleaned the whole house and backyard for me, he even dusted all my plants. It took him a few days, but it was a pretty perfect gift.He was totally speaking my love language. I might be requesting this yearly. My usual requests were to eat yummy food I didn't cook and some time to get in bed and do nothing, but watch something and relax. Of course, I got the tradition of breakfast in bed with homemade cards from the girls. My breakfast is my protein shake and gone are the days that I request waffles because I really love my chocolate shake with chia seeds and peanut butter. The rest of the morning was spent gathered with our church family, then afterwards, together with my siblings and cousins, we threw a little celebration for our moms and grandma.
We got home in the early evening and it was just enough time to give me a few hours in bed to catch up on shows and relax. Ben picked up a spicy tuna roll for my dinner and I was one happy mama camped out in bed doing nothing in a clean house. My quiet time did get interrupted for another delivery of homemade gifts, fresh picked flowers, and a little song and dance number they put together, but I happily welcomed their little show. The whole day was so chill and totally what I was hoping for. We even managed to escape the day without any of the girls fighting, though we did have a salad spill in the car. I was hoping the peace would carry over to Monday, but alas, it was that Mother's Day magic, and all was back to normal first thing Monday morning.
Motherhood has taught me how much more needy I am for God, grace, and forgiveness that is only found through Jesus. I'm a messy heart mom raising messy heart kids, and I'm praying that these girls see Christ through the mess of life because life does get messy. So while I treasure a clean home, my heart is far from it, and I'm learning daily to cling to Christ and surrender my messy heart to Him because only Christ can satisfy.