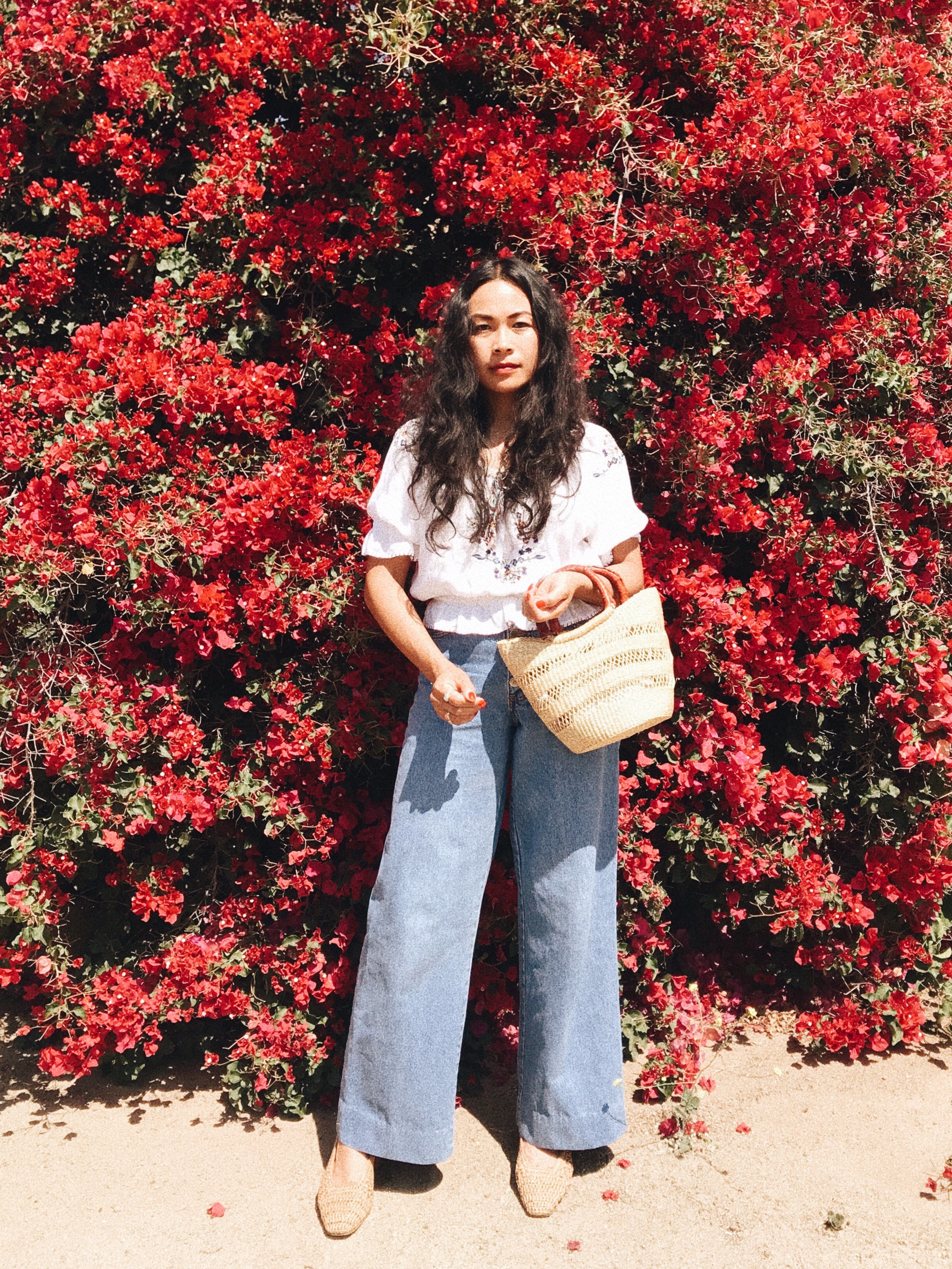 Basket always in hand, but now basket on feet too. These basket shoes from Miista are pretty dreamy and make this basket loving gal dance. I'm so happy to have been introduced to this brand. They're designed in London, but handcrafted in Spain. They have other shoes that look like baskets and I wouldn't mind sporting those on my feet either.
My weekday uniform seems to be a white top and jeans. Not that novel of a uniform. And weekends are for dresses, though I'm sure that will change when the unbearable heat decides to make an appearance for the summer. I was never much a denim pants girl, but I'm finding as I get older, I'm loving them more and more. I have quite a collection of vintage denim pants that span a few eras. I don't just stick to one particular denim style, but love my denim in all sorts of fits and cuts. Some days I'm in the mood for a wide leg, sometimes a bell, and other times a good mom jean. This blouse was a vintage  embroidered blouse I found recently. It was supposed to make its way to Wovenfolk, but clearly, never did. #thedangersofhavingashop
what i'm wearing: top, vintage (similar here). wide leg jeans, vintage (similar here). basket shoes, miista. basket bag, wovenfolk.