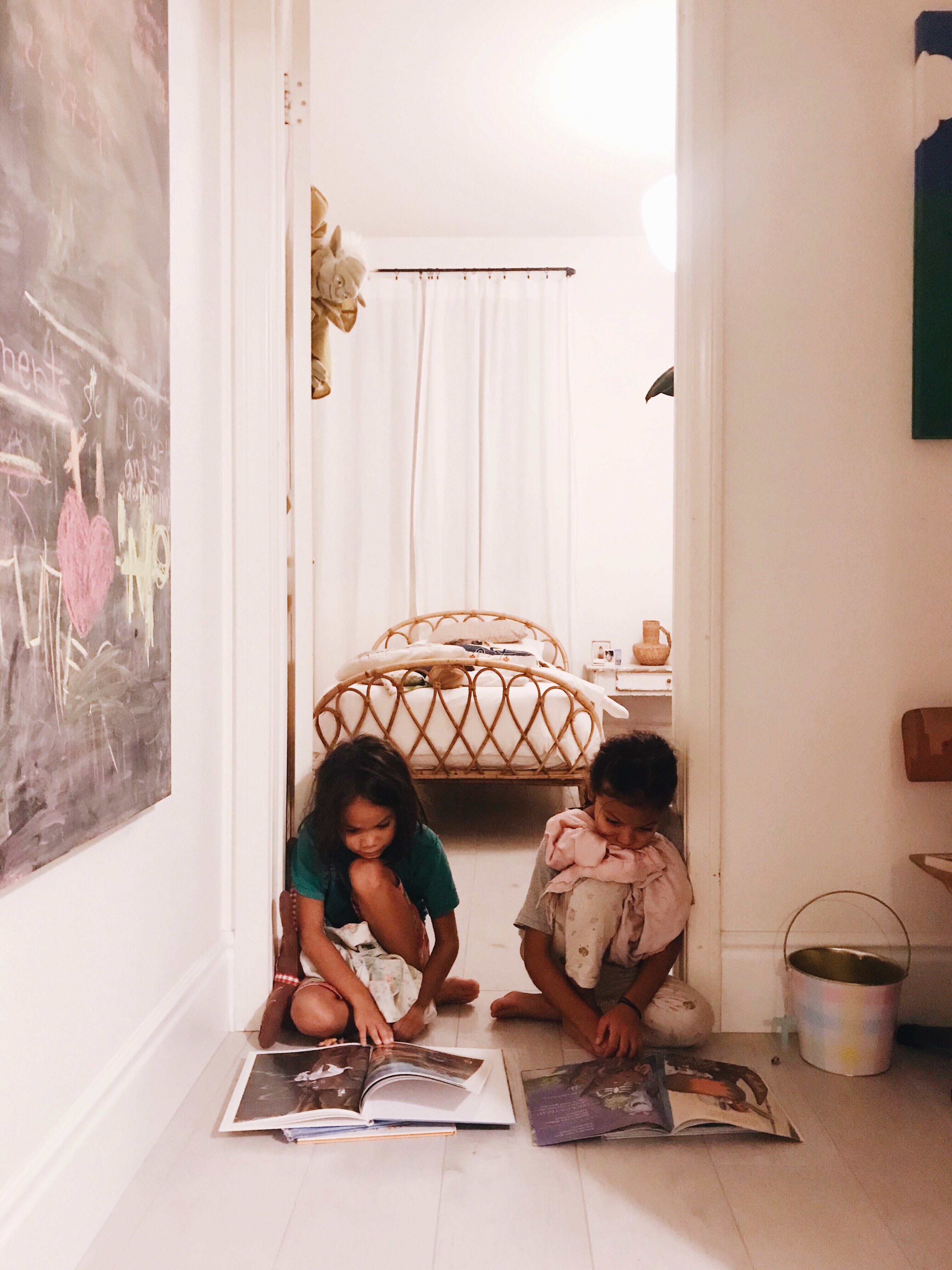 Well, we had an earthquake, which freaked the girls out. Usually, the ones I've felt have occurred in the middle of the night and it wakes me up. Then, I strain to hear to see if any of the girls wake up and cry, but no one does, so I go back to sleep. They definitely felt tonight's and the two younger ones did not want to leave the doorway. It's cute, so I took a picture.
In other news, school started yesterday. It's my 8th year of homeschooling (8!!!) and I can't believe we're still going strong. There were so many times before that I wanted to throw in the towel, but last year was our best year ever. We did that math curriculum switch and it has done wonders for our relationships in this home. LOL
While Monday's schooling went well, the afternoon… not so much. The girls were bickering about the stupidest things (and when I use the stupid word, they get all more up in arms) and it wouldn't let up. We were on our way to do errands and they wouldn't stop, so we turned around and went home. I went straight to my room, locked the door, came out to make dinner, but pretty much steered clear for the rest of the day. My heart was in a pretty rotten place and while I was trying to fight to remember Sunday's sermon of "How to be Happy" based on Matthew 5:1-11 to be 1) poor in spirit, 2) mourn your sin regularly, 3) humble yourself, and 4) desire righteousness. Yeah, flesh won over spirit. Self over selflessness. I was pretty miserable, but content to be miserable, which is so dumb because I'm only hurting myself and preventing my joy in the Lord. That terrible attitude carried into Tuesday, but eventually God somehow softened my heart (cause I wasn't about to do it) and I had the girls tell me how I was messing up. It's not an easy thing to have your kids correct you, but necessary because I'll need correcting forever, and I want my girls to feel comfortable enough to do it. Then, I asked for forgiveness for not having a happy heart and being generally angry all day. Forgiveness is extra sweet with kids because after it's like nothing ever happened.
So to get back in the groove of writing here, this was our week so far… the start of a new school year. And hello to those still hanging in there after the radio silence this summer. There's a reason for that and I will share soon enough! God throws curveballs sometimes and we're rolling with it.