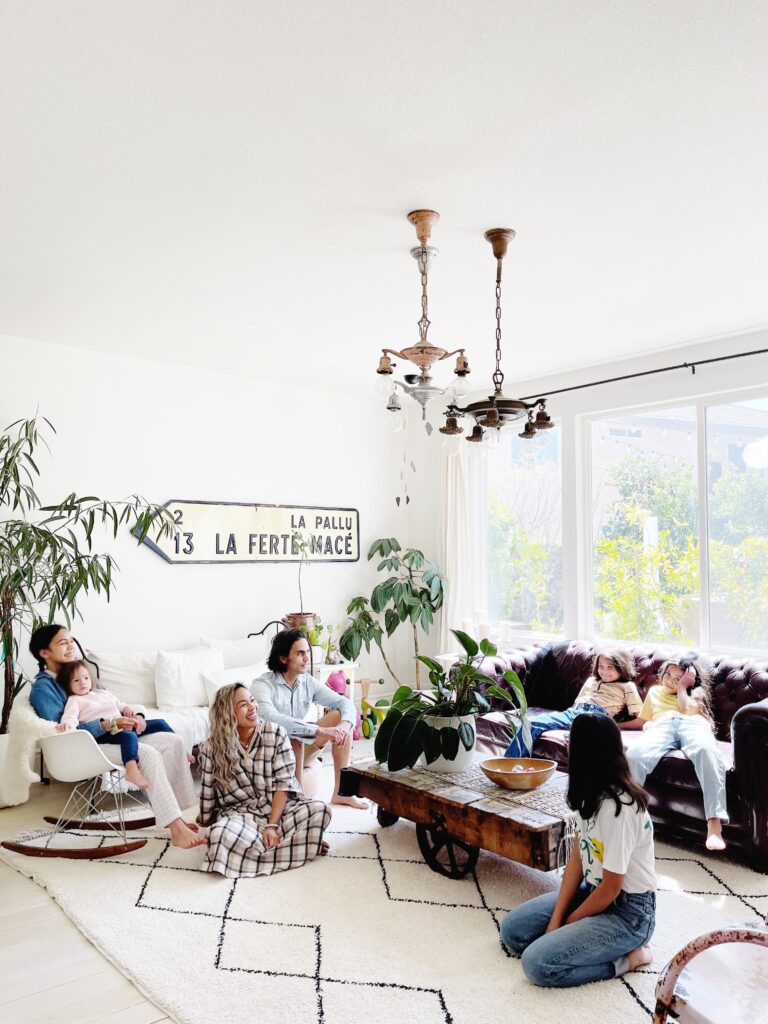 Ch-ch-ch-ch-changes!
If you've been following on instagram, you will notice we're doing a really big purge and that's because… WE'RE MOVING!
Life brings surprises and it's been the theme of our life the last few years. We are continuously learning to hold life and our plans loosely, and learning to follow where God leads. The road isn't always comfortable or easy, but we're trusting the one who keeps us trusting. This is sort of sudden, but also an answer to a long prayer of ours. We live in a wonderful suburban neighborhood we love. We love all our neighbors. We love the area, and it's really taken off in the last few years, but our church building and church fam has always been 45 minutes away. People move for jobs, we're moving for church. God really has been growing in our hearts a desire to be in that specific community and to be closer to be able to share life and share Jesus more readily and easily than just on Sundays. 
There was a home that popped up that seemed to fit the bill for certain boxes we wanted to check off our list, at least we were optimistically hoping it would. We weren't sure because it wasn't active yet, but for 2 Sundays we prayed by the house as we stared at it from the front yard. The moment it came on the market, we saw it with our realtor, and right after, Ben and I both agreed we should try for it.
It's not my dream house, which by the way is an early 1900's Spanish style home, but I know my life here isn't about chasing after my dream house (though we do hope to make it cute!). I did try to chase that once 2 years ago and we got outbid. There was a Spanish style historic home that went up for sale in a nearby city, Ben and I both loved it, my parents loved it, and we have never considered moving prior to it. We put an offer in and well, we got outbid.
Looking back on that house now, Ben and I see how God used that home to get us to consider moving. And let me tell you, that house was dreamy. DREAMY. We were so bummed to not get it. Prior to that one though, we had never given much thought to moving as we love our house, put a lot of work into it, especially our garden. But we were starting to see, though we've kind of always known, our house is too much house for us to grow old in. All 3,450 square feet get used up now while raising 5 kids, but it's not a house I want to take care of when I'm older. And maybe because Ben and I are a bit sentimental, and we know we'd have to move one day, we'd like to move while the girls still live with us, so that one day, when they visit us, it still feels like home versus us moving into a home after they've all gone. And really, I'm pretty excited (albeit a little stressed) about downsizing. Less house, means less stuff, and less to maintain, and that means more family and friend time! 
So since that dreamy house, we've put an offer in one other house that was closer to our church, but didn't get that either. We've checked out a few, but moving back to the west side (LA county) is just so much more expensive than living in the Eastside (Inland Empire), so numbers never really worked out to move. Budget-wise, it just wasn't realistic. Fast forward to March 2020 and somehow the numbers are working out, which is totally God working things out. This house came up, we saw, we offered, there were a few counters, then an acceptance, and now we're in escrow and we're just waiting for that to close.
The day we found out they accepted our offer, we all cried. There is an excitement for the future, but also grieving knowing we were going to have to say goodbye to our home of 14 years. True was 1 when we moved in, Brave just a few months old, and this is the only home they've known. So many memories and seasons of our lives lived in this house. We'd love to keep it and rent it out, but that just doesn't work with our budget.
Not all the girls are as excited about the move, but they have been growing in excitement. If you ask them if they think this is the right decision, they will all agree it is, but they will also admit that even though they know this is good, it doesn't make it easy. We're trying to be sensitive to where each of them are at in regards to this big move, and they've written a bucket list of things they want to do before we officially leave, so that's also adding some excitement to savoring these last few weeks in this home.
If you've been following us for awhile, you know how much we've put into our garden, but we will recreate it, in a smaller scale, at the new house. So there will be a lot of garden posts ahead. We've learned a lot about what we like, don't like, maintenance, varieties, so we're taking all the knowledge and going to make another edible garden. We'll just be starting from scratch again.
So here we are… we have a longer escrow, so we still have some time before we get the keys, and we also just sold our house last week, which has another amazing story, but I will save that for another time. When we do get the keys to the new (old) house, there's still some (more like, a lot) work to be done before we move in, so we will live with my parents in the meantime. And I will definitely be sharing the renovation process because I love a good before and after.
It may all sound crazy, and it certainly does feel crazy, but it also does feel right. So many changes coming up, but we're looking forward to what this next season and adventure will bring.
Since all the purging and selling on instagram, I've received a few DMs asking if we were moving. I just couldn't get myself to write the official post to share the news because it all feels overwhelming and insane. Excited, but sad. Anticipating change, but stressed about packing and moving and renovating. It's like if I said it out loud (on instagram) then it must really be happening. Instagram official makes it official. But you never know, God could always bring plot twists, but so far this really does look like it's moving forward, especially since we're at the point of no return in escrow.
Shortly after the photo above was taken, we took down those vintage lights to start to prep the house to sell. The house is slowly starting to look bare and there are boxes stacked everywhere. We're mostly feeling stress right now, but as time winds down, sadness will set in. We will certainly miss this house and all the memories we made here.
So here we are… ch-ch-ch-ch-changes are coming and we are learning to trust the Lord through each step!
And we're selling some of our vintage pieces, so if you want to keep an eye out on what's available, do check my @rubyellenbratcher instagram stories.