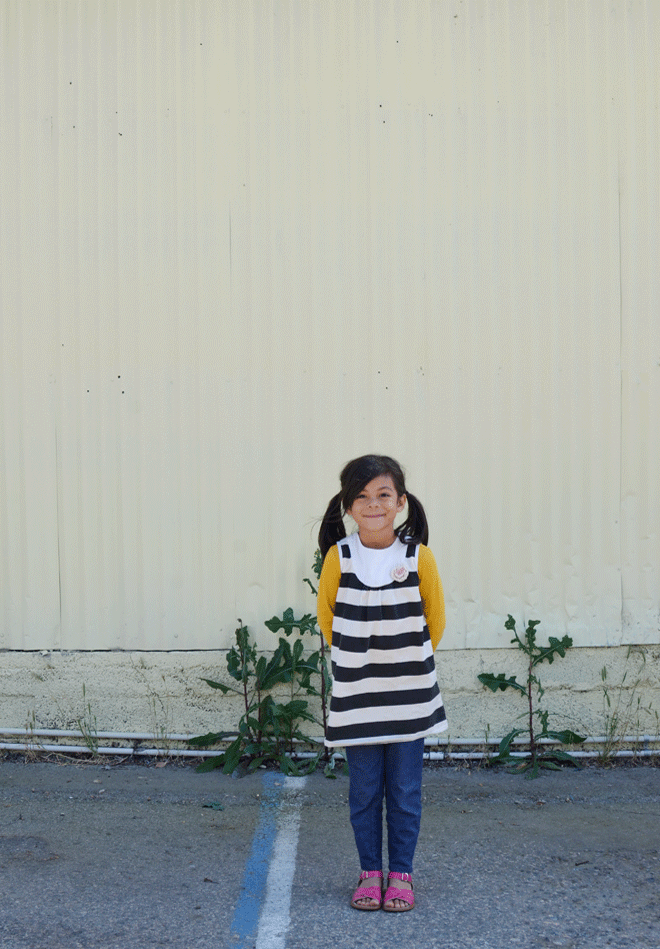 These two are twins, born a year apart. True was only 6 months when I found out I was pregnant with Brave. It wasn't planned and I was quite in shock. When we found out, I cried! In fact, I cried for a whole week! Here I was this new mom who was just getting used to having 1 baby and then here I was about to have another. I had no clue how I was going to handle TWO babies!!! It was an insane time for us. As crazy as it was for it to happen that way, I'm so glad it did. These two are built-in best friends.
They had Twin Day at school and they were so excited about it. I kind of was too. I have fond memories of planning with friends at school about what we were going to wear for Twin Day. It usually involved a white t-shirt and similar overalls (and the same bubble necklace). That's a close as we got because we didn't really have the same things. True and Brave have a lot of the same things (or Soul has them), so the ability to get everything exactly the same was easy peasy. Brave just happened to wear Soul's dress and shirt and they had different colored sandals, but by golly, they were twins indeed.
If you want built-in best friends, I highly recommend having your kids a year apart! I will warn you though, get ready for a lot of happy  (and scary) craziness… and if you decide to add 2 more after that who are also close in age, well, let's just say my life is never boring!
on true and brave: dress and shirt, misha lulu. leggings, gifted from grandmama. shoes, salt-water sandals.