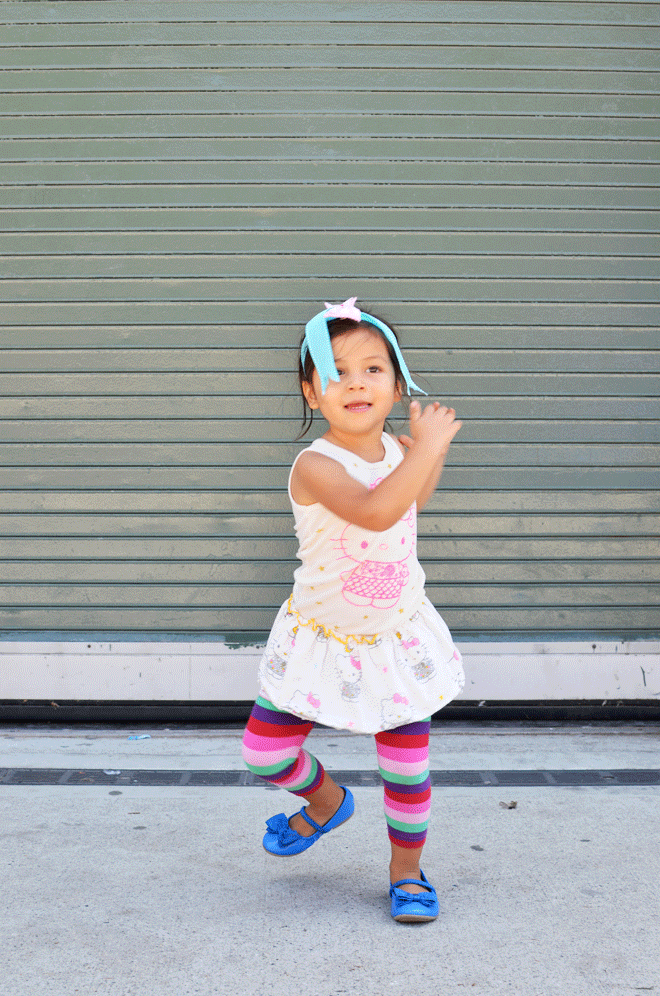 Seriously, we can't get enough of our Soul. She is such a riot! Her outfit choices are definitely all her. I had to just smile when I saw her with her little headband and shorts on top of pants! She's the girliest of the bunch and she loves to watch me put make-up on, and when I'm wearing lipstick, she likes to give me a kiss because that means she gets a little bit of lipstick too.
Her birthday request is for a girly party that includes blush, lipstick, and nail polish. It's Ben's preference that the girls don't wear nail polish right now, but we may make the exception for her birthday request. We will see if her mind changes between now and December, especially since we're coming off Brave's birthday celebrations.
I was telling a friend the other day that if I had to describe the style of each of my girls based on a store it probably would be this… True is Anthropologie, Brave is Urban Outfitters, and Soul is definitely Free People. She's my free spirited, bohemian girl for sure. We're not quite sure how to describe Glow's style yet because she's the only I still get to dress, but it will be interesting when she starts interjecting her clothing preferences. For now though, I continue to enjoy having at least one of them still allow me to dress her up!
on me: dress, vintage via adored vintage. shoes, swedish hasbeens c/o unicorn boutique. necklace, anthropologie. on true: shirt, misha lulu. overalls, thrift store. shoes, new balance. bag, thrifted. on brave: can't tell because she's hiding! on soul: dress, misha lulu. leggings, target. shoes, hand me downs. on glow: shirt, misha lulu. overalls, hand me down. shoes, c/o freshly picked.