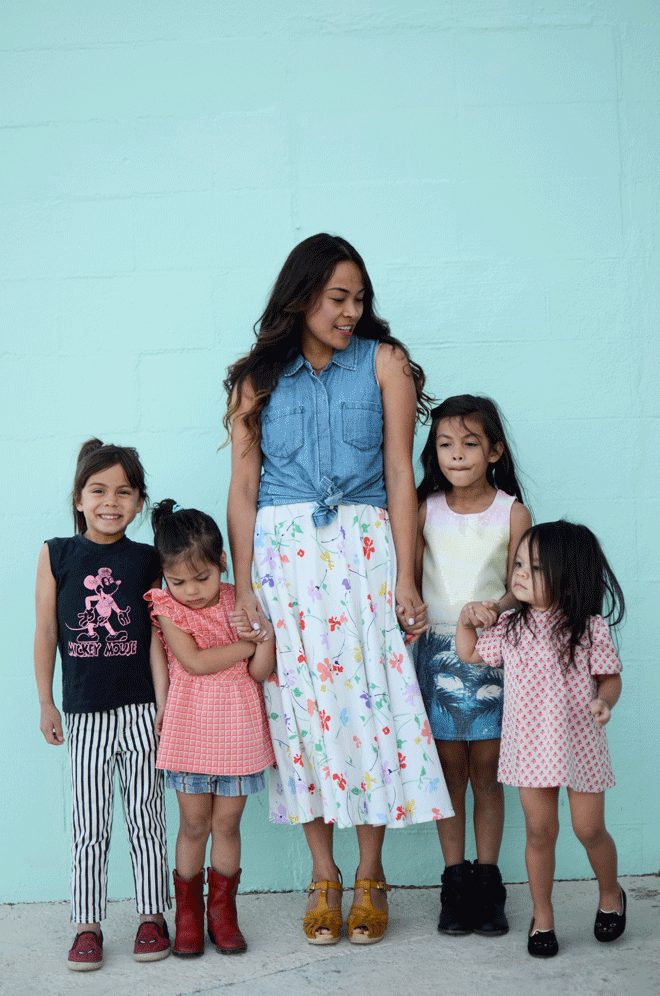 Thank you for all your excitement about yesterday's news! Now that I've shared it and it's no longer a secret, I just want to dance and par-tay! And all your enthusiasm really makes me so much more excited about it too! It's been hard keeping that secret for a couple years (yes, a couple!). There's a lot of excitement in our home right now, but we've also got a couple of the girls down with some sort of nasty cold. Ugh! We have spring break next week, so hopefully no one will be sick then, and we can play all day long, but spring cleaning will no doubt also be part of our days.
We had the most gorgeous day today. Even with some of the girls not feeling well, we had lunch outside, and I just spent 20 minutes sitting near them, enjoying the warm sun, as they sang "Let it Go" for the millionth time. I didn't do anything, but just sit there. It was bliss. I need to make more of those "cherishing the moment" moments happen often. I'm a busy body, and am always go, go, go, so I need to remember to be still sometimes and just take it all in.
on me: dress, vintage. shirt, kohl's (last year on sale for 8 bucks!). clogs, c/o lotta from stockholm. on true: dress, c/o fab kids. shoes, old navy. on brave: shirt, homespun vintage. pants, c/o fab kids. shoes, gap kids. on soul: dress and shorts, vintage. shoes, thrifted. on glow: dress, vintage. shoes, old navy.