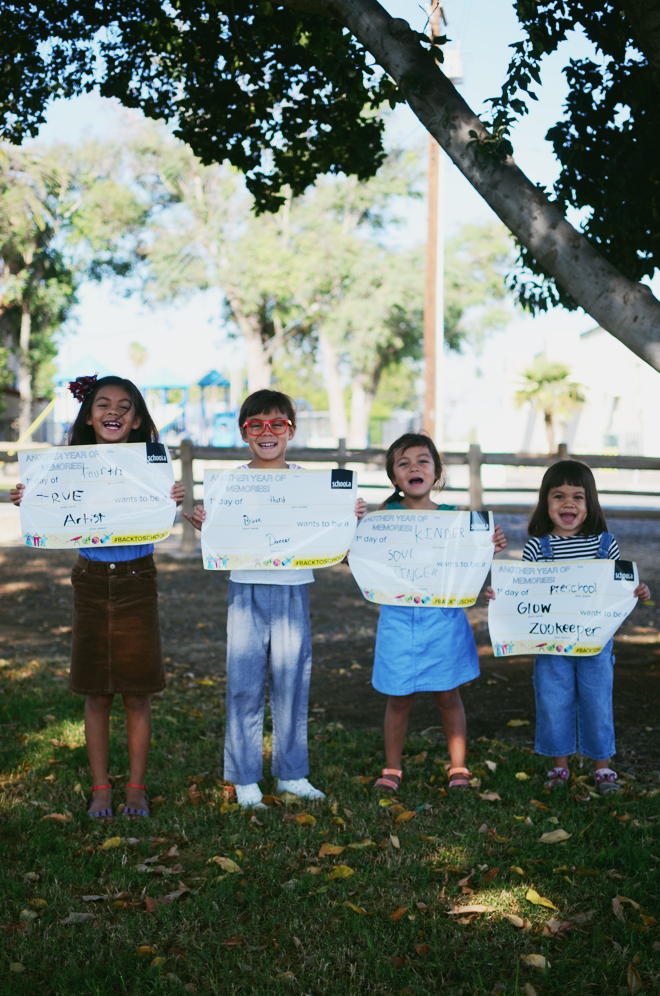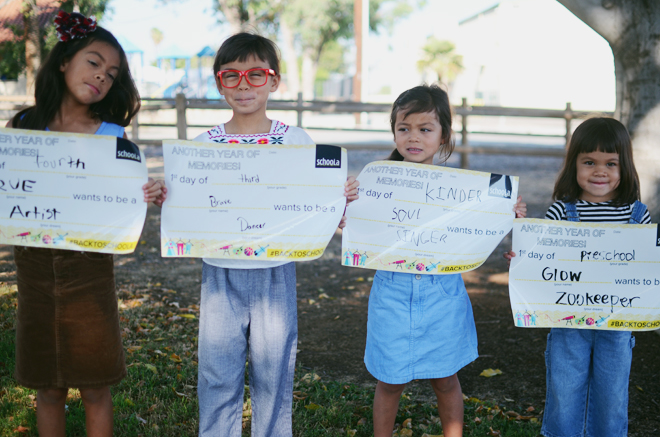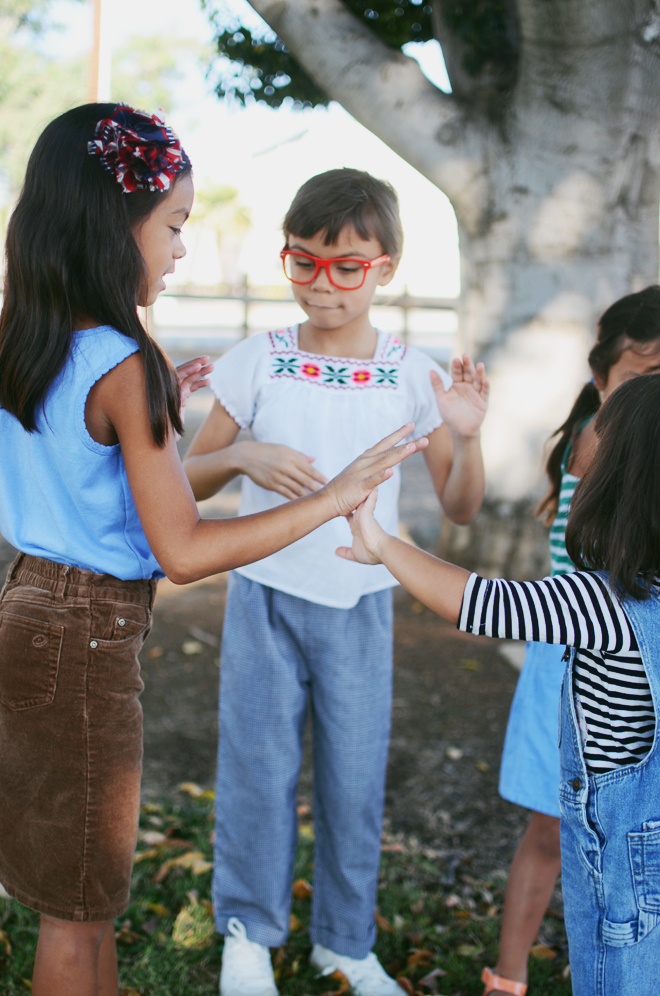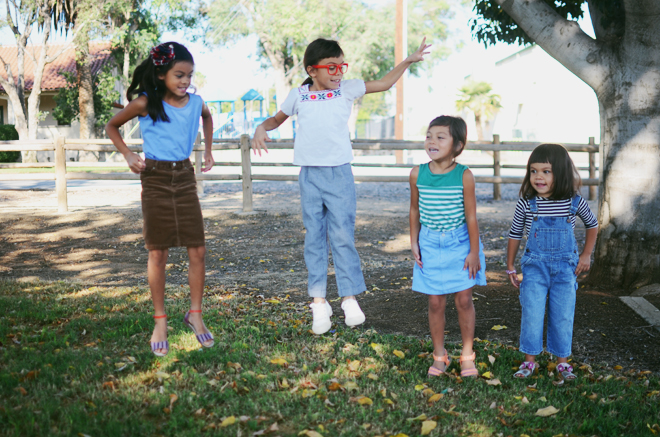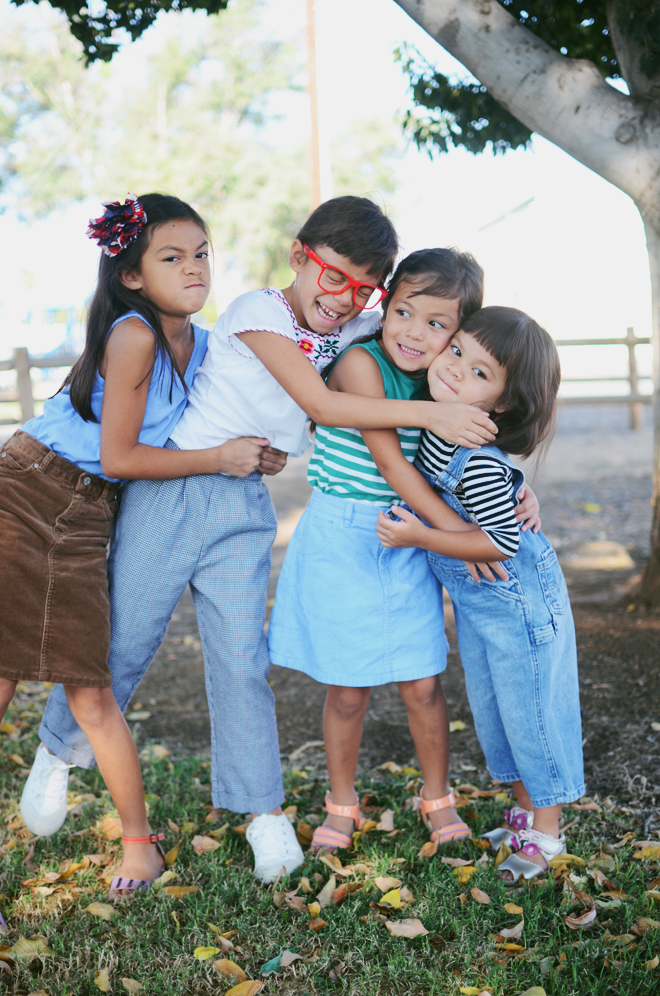 Here's my entire classroom of kids for the year. Our school is pretty blessed to have small class sizes; it's a 1 to 4 ratio. Not bad, right?! Of course, it is also a combo class. There is a preschooler, kindergartener, and my third and fourth graders, so I do have my work cut out for me.
Last week, we eased back into homeschooling and it went splendidly (so far). We covered most of the subjects, but this week, all the extra curricular activities start back up, along with a full day at the learning center for the older 3. On those days, it will just be Glow and me at home; that one to one ratio will definitely be strange. There's lots of excitement about the new year, and we picked up an art easel on Friday, so they are excited to use that for projects. Actually though, True and Brave love it too and they spent all day Saturday playing "homeschooling" as they taught Soul and Glow.
I'm thankful for this season of life and that I am able to teach my children at home. There are no doubt (many) hard days, but there is so much grace that comes out of it. Besides all the head learning that goes on in our classroom, there's lots of life lessons learned too, for kids and mom.
At this stage, my fourth grader wants to be an artist when she grows up. Brave, my third grader, wants to be a dancer. Soul, the kinder kid, is determined to be a singer (she belts it out in the car). The baby, my preschooler, says she wants to be a zookeeper. My job (and desire) is to adequately prepare them with the necessary skills, so that they will be well equipped to pursue whatever their dreams may be later.
on true: top and skirt, c/o schoola. shoes, c/o livie and luca. on brave: top, vintage. pants, c/o schoola. shoes, zara. on soul: skirt and shirt, c/o schoola. shoes, c/o livie and luca. on glow: top, misha lulu. overalls, vintage. shoes, c/o livie and luca.
Schoola sells second-hand children and women clothing and fundraises for schools. Forty percent of each purchase goes towards helping out a school. Sign up here and get $15 off your first order. You can also request your own bag to send some of your clothes in. It's a really simple process… fill the bag, write the name of your school, and ship it off (it's already paid for). Once the items you have donated sells, 40% of the proceeds goes towards the school of your choice. My kids are homeschooled, but the learning center they attend is part of the charter school system, so I put that school down and some of the proceeds from the items we donated goes towards there. It's great because I love purging and I get to help my community!
This post is sponsored by Schoola.  Thank you for how you support this space and the brands I partner with!