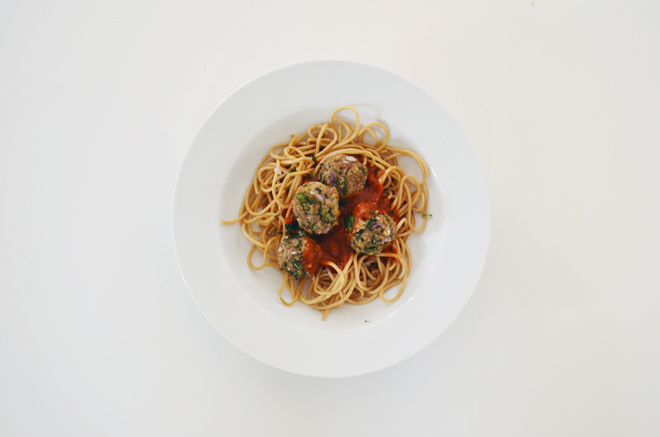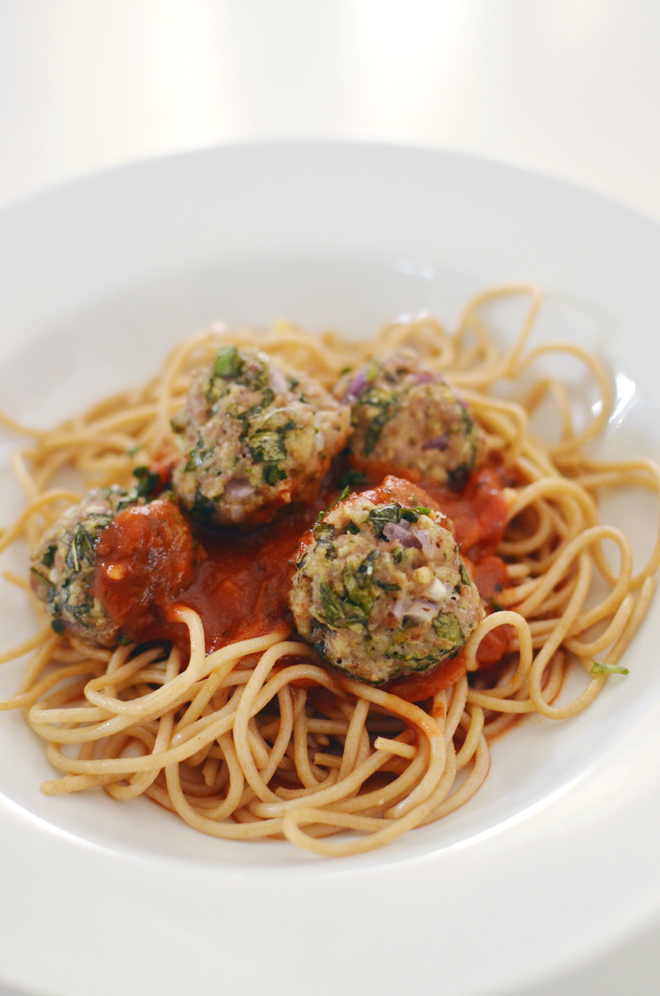 Spaghetti and Herb Stuffed Meatballs. You can't go wrong with this meal! Here's the recipe for the meatballs.
Week of 8/31 – 9/4
Monday: Homemade pizza
Tuesday: Leftovers
Wednesday: Bean Soup
Thursday: Turkey Tacos
Friday: Tilapia Ceviche
This week I tried out a new pizza inspired by the one I tried in Phoenix. It was a rosemary, red onion, and pistachio pizza; I thought it came out delicious and this will be added to my go-to pizza recipes!