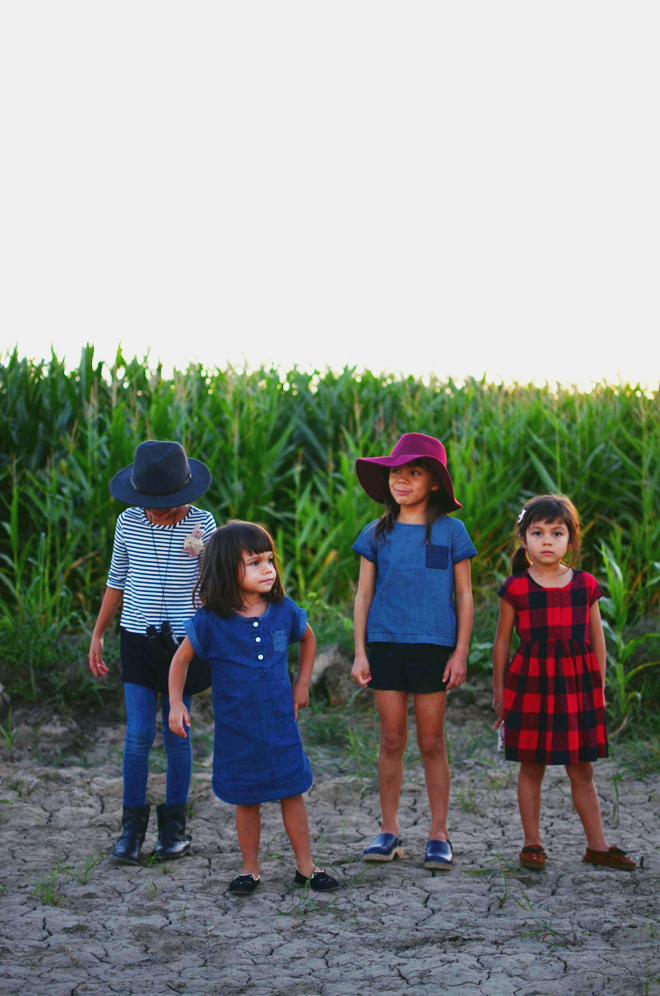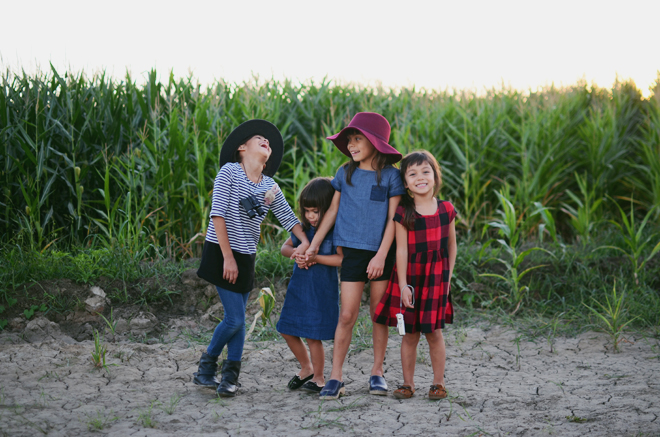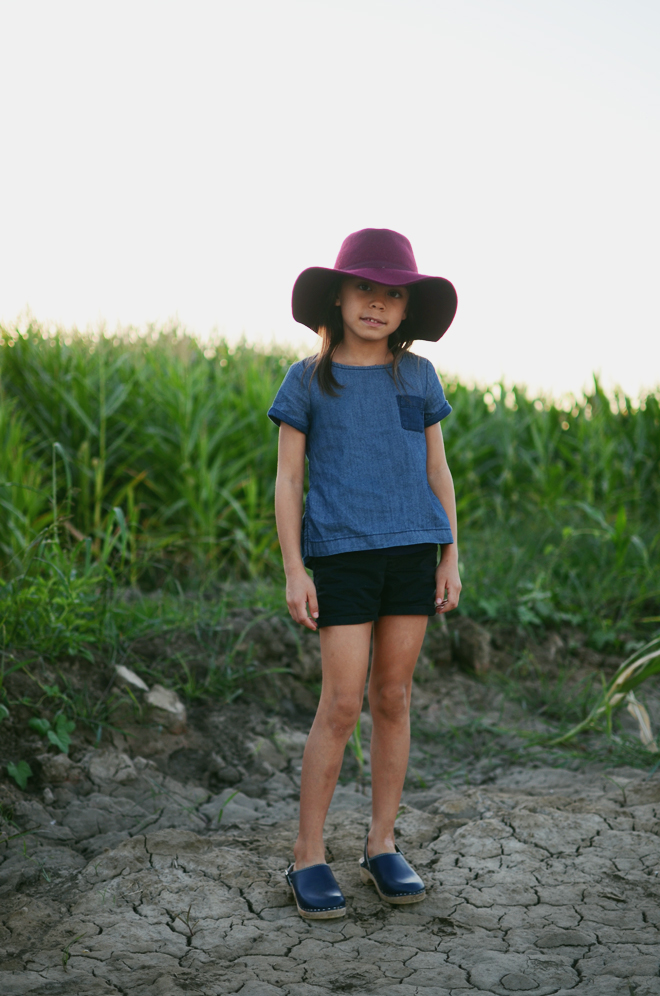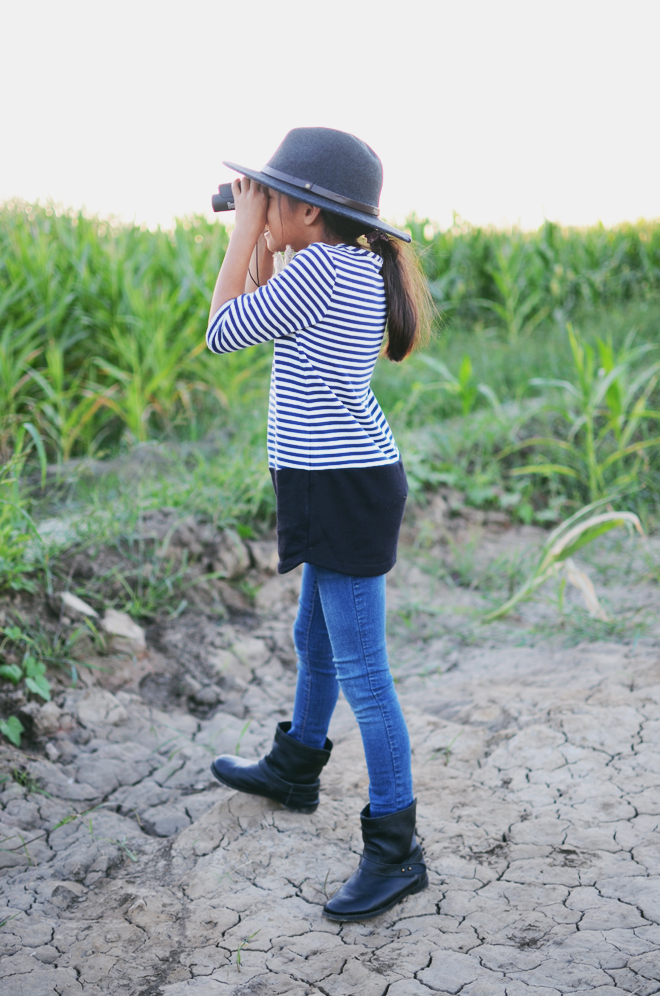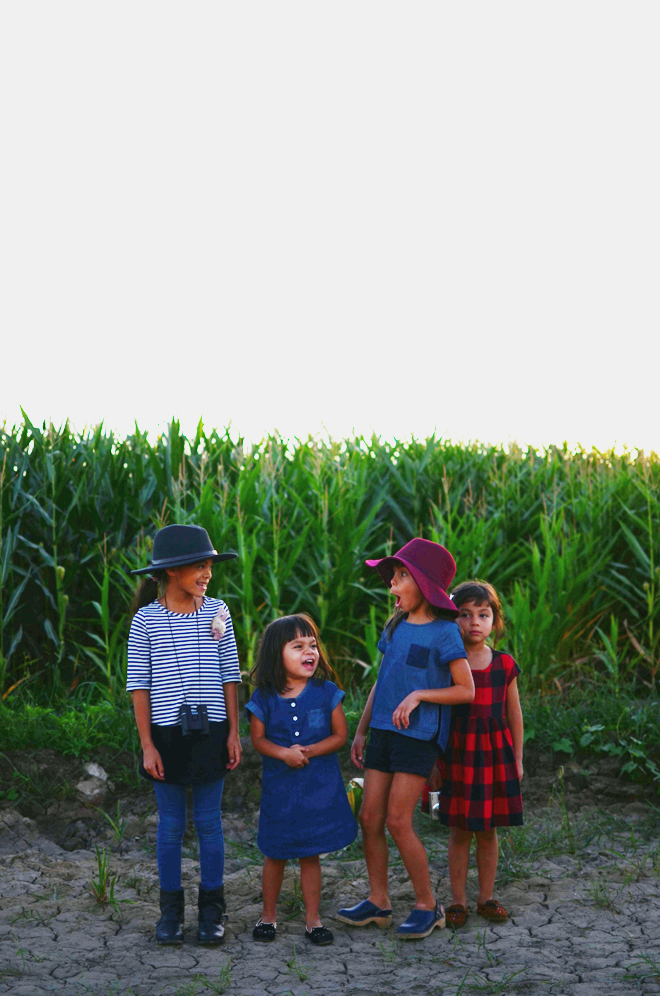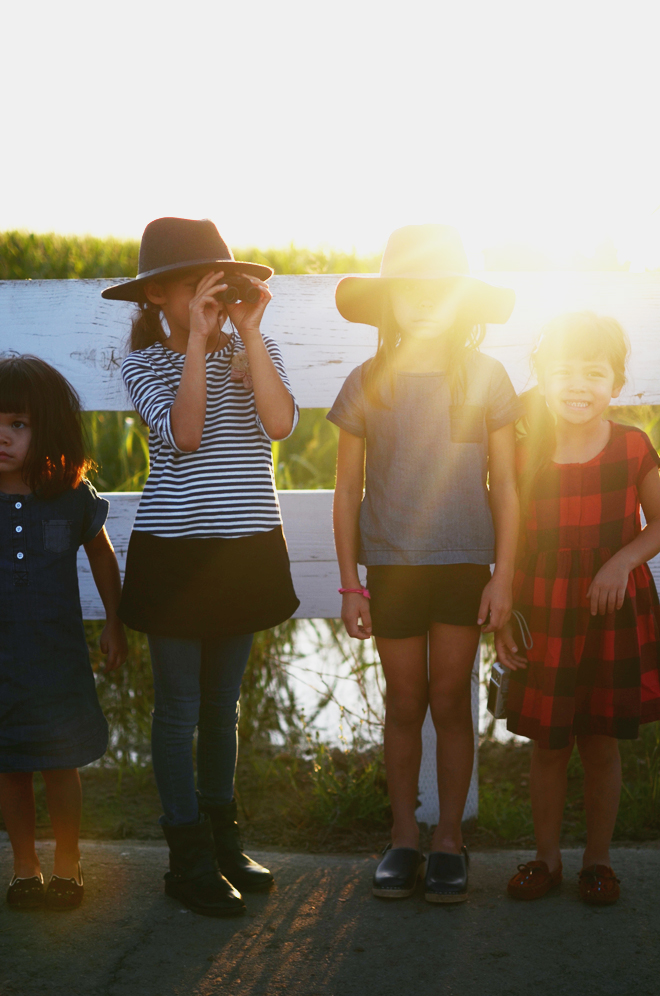 Second day of fall and summer doesn't seem to want to end over here. In Southern California, we are still wearing shorts and sweaters are unnecessary. It doesn't stop us from channeling fall vibes, but we just do it with California style. We are loving the denim dresses and shirts at Old Navy right now; there are so many things that work for summer or fall (and in our California winter). Californians pretend we get fall, but really it's just a super long summer. We will try to dress the part though. The girls are loving their wool felt hats, and plaid has crept its way into their closets. Though they are all different ages, they already share clothes. True's tunic is a dress on Soul, and Soul was just wearing Glow's dress the other day (it's just a smidge shorter on her). They are different shoe sizes, but everything does eventually make its way down. We always joke with friends that it's so much cheaper to have 4 girls!
My girls are way into Nancy Drew right now and all things detective/explorer, so binoculars are their current favorite accessory (this is the one they have). They use it to play "Nancy Drew", look out while we are driving or out and about, scope out what's going on across the street (sorry neighbors!), or as a sabotage for "Cutthroat Kitchen." These girls are really a big bunch of silly!
on true: striped shift, skinny jeans, boots, c/o old navy. hat, gap. on brave: denim shirt & shorts (similar here), c/o old navy. floppy hat, old navy. clogs, lotta from stockholm. on soul: buffalo plaid dress, c/o old navy. shoes, thrifted. on glow: denim dress & critter shoes, c/o old navy.
This post is sponsored by Old Navy. I appreciate all the support you have given this space and the brands I partner with!