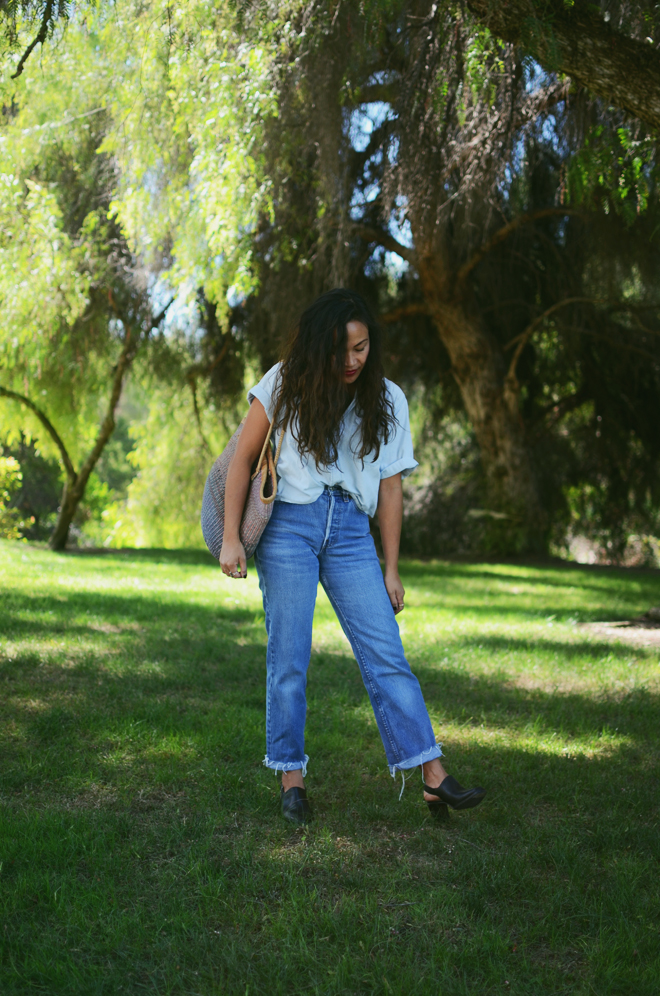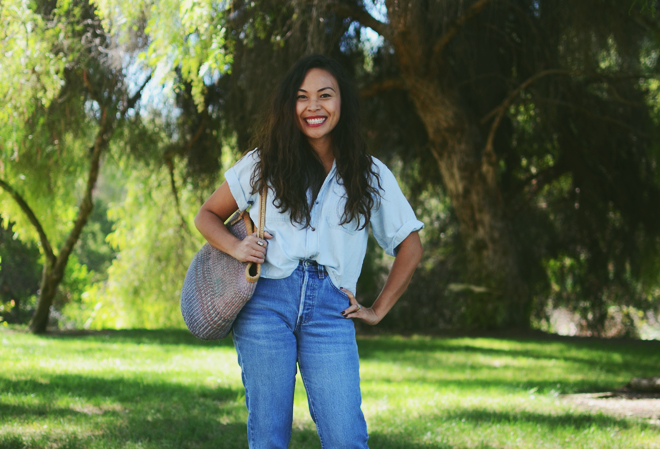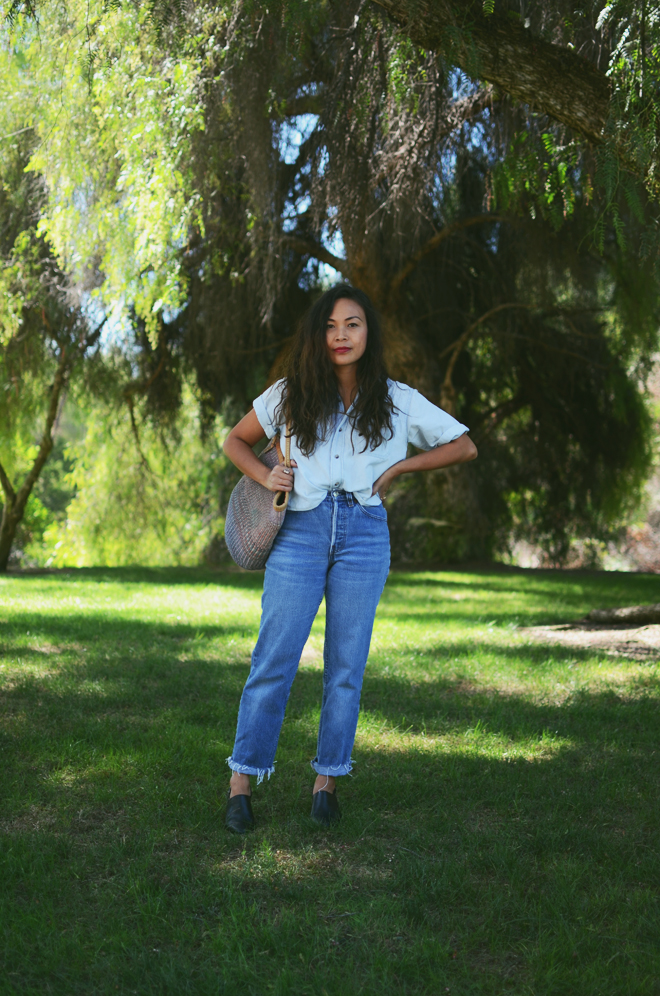 I've scored 2 pairs of USA made Levi's 501s recently at the thrift store in my size (I did a little happy jig each time), but not my length. It would probably be unlikely that I would come across something in my length since I'm so short. I hem my vintage flares and bell bottoms, but it doesn't look as good when you hem Levi's, so I just cut them.
I feel like with a lot of the the new styles that are found at a big box store, you can thrift something similar. Then with a little sewing know-how you can alter it to just the way you want. Or you can support indie shops who already do the hunting for you and offer great vintage pieces. The plus with vintage items is that you can usually sell them to buy-sell-trade shops, so they don't end up just going to the dump, and someone gets an opportunity to love your once loved items.
on me: everything was thrifted from top to bottom! shirt, vintage men's shirt and altered to fit me (vintage here, new there). levi's jeans (vintage here, new there). shoes (vintage here, new there).