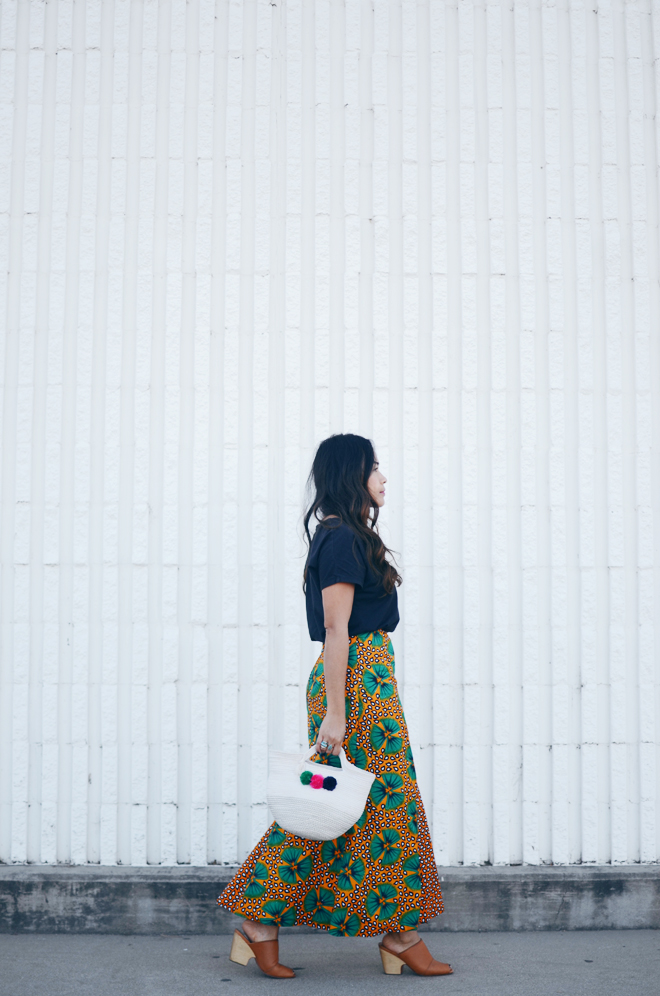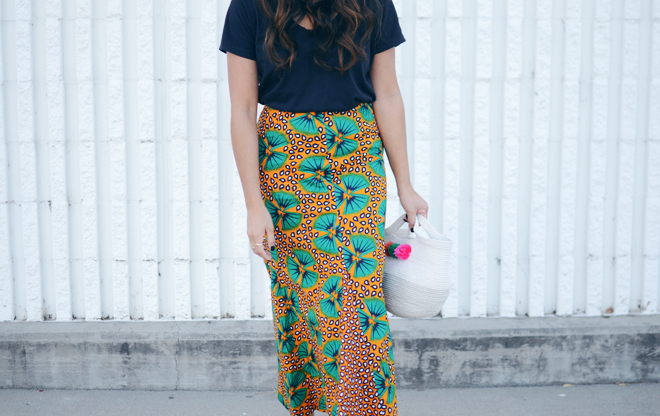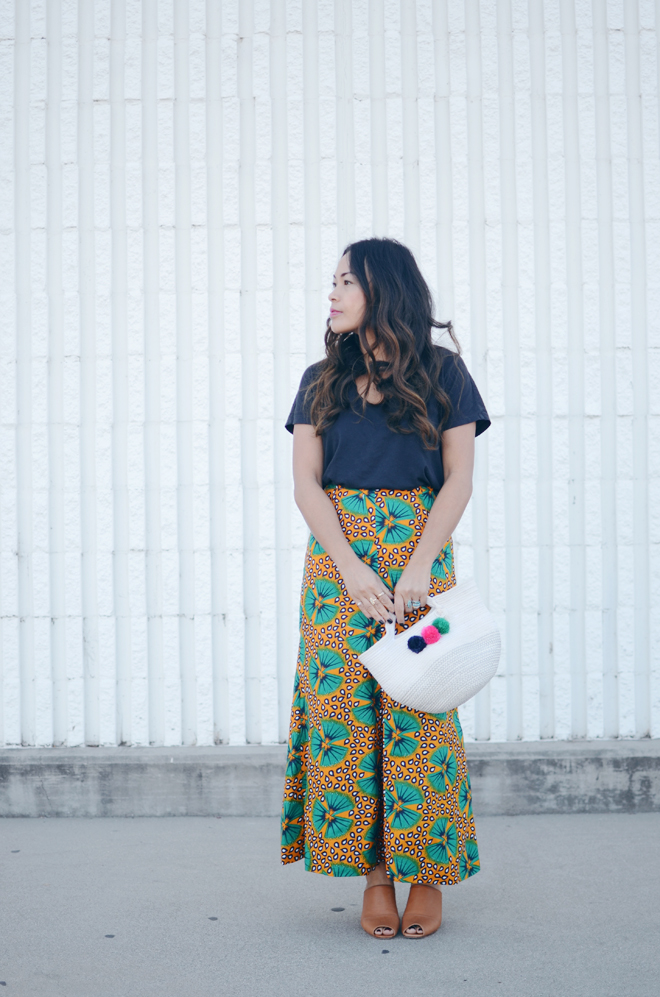 After a full week of rain and gloom, the sun is welcomed back with open arms. I pull open all the curtains and let the lovely sun stream in. Let's be real, it's California, and the sun is welcome here anytime, and we really did need all that rain, but it's nice to have variety in our weather. I love the rain and grey, but I also love the sun and blue skies.
I want to take the girls on some sort of outdoor adventure this week, but I haven't figured out what yet. Maybe explore a new park, go on a hiking trail, or just have a picnic. I don't let them adventure outside as much as I should, and that's something I want to do more of this year.
When I put on this skirt, Soul said, "Oh that is so pretty! I love all the colors! Can you save it for me when I grow up?" She's the one that is first to call dibs on things in my closet; Soul is definitely my little fashionista. It's fun to get dressed up after living in pajamas for a week; it's been so (California) cold that pajamas is all I have wanted to wear. I don't know how you folks who deal with snow all winter long manage to do it, I think I'd be in pajamas forever.
on me: top, everlane. skirt, thrifted. shoes, rachel comey via eBay. bag, handmade (see it here).