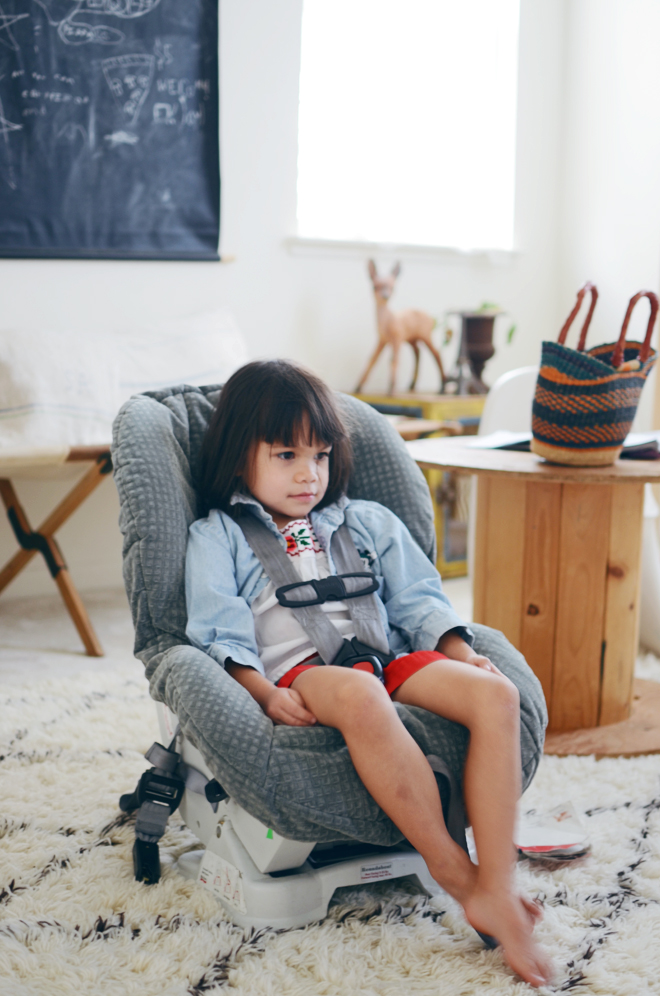 Glow makes sure everyone here knows she's the baby. I mean, she's knows they're all my babies, but she's the baby-baby. She just passed the mark to where she can now sit in a booster seat, but she doesn't want to. She still wants to sit in her car seat. Soul was itching for the day to finally move to a booster seat, but I think my baby is having a hard time with this growing up business. Frankly, so am I.
When I told her she will eventually have to move to a booster, she started crying. She said, "I love my carseat!" It was the cutest and sweetest thing; I filmed it and sent it to Ben. Brave said, "Maybe we can just keep them all and collect them." I gave her a incredulous look and said, "We are not collecting carseats!"
I checked SaferCar.gov to see what type of car seat they recommended based on her height and weight (I used their carseat finder). Considering her petite frame, we decided she gets to stay in the car seat just a little bit longer (though she did qualify for both the car seat and booster). She dodged that bullet for now, but the day will come soon when she will need to bid the car seat farewell.
While these days are difficult and tiring raising four little ones, who are so close in age, I know one day I will want to press rewind once we are empty nesters. We are definitely not ready for this.