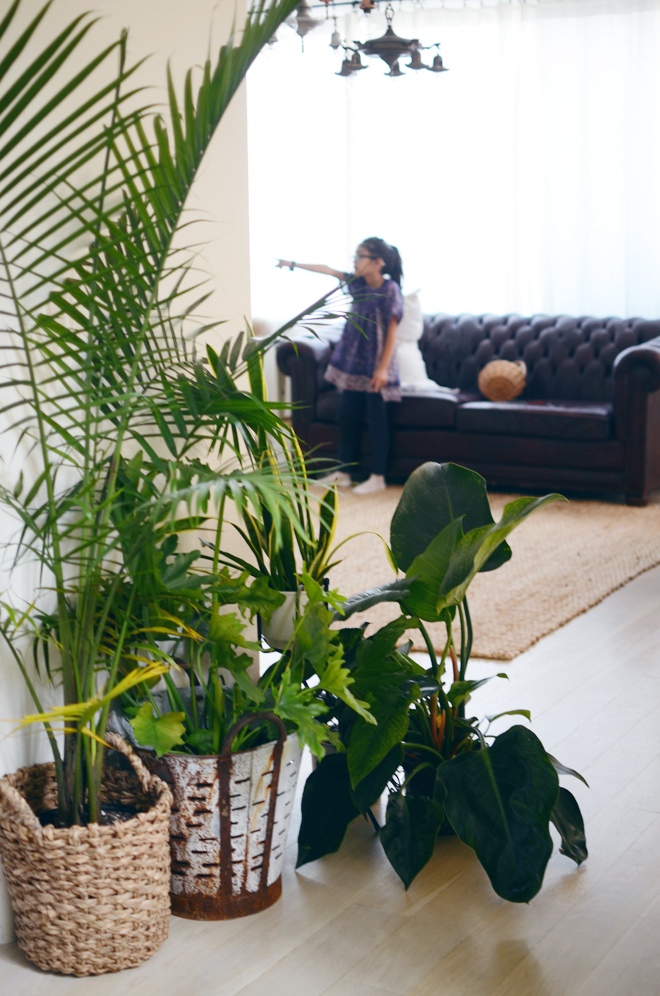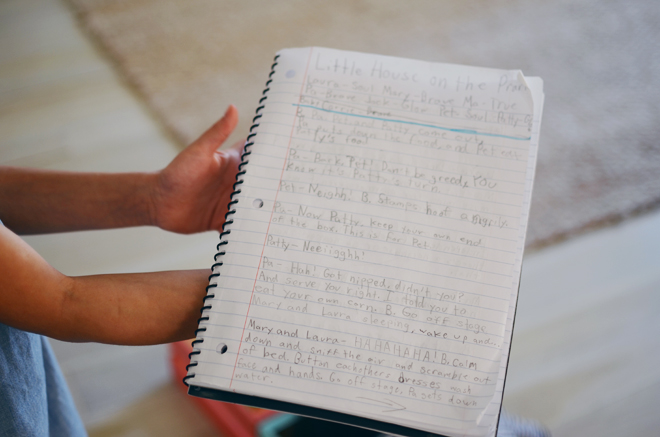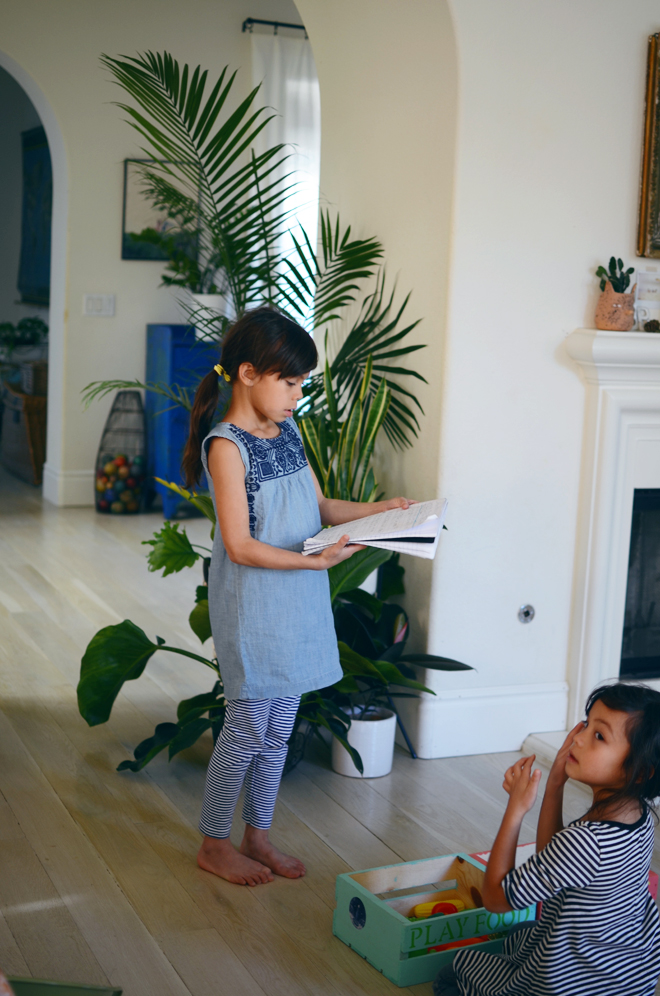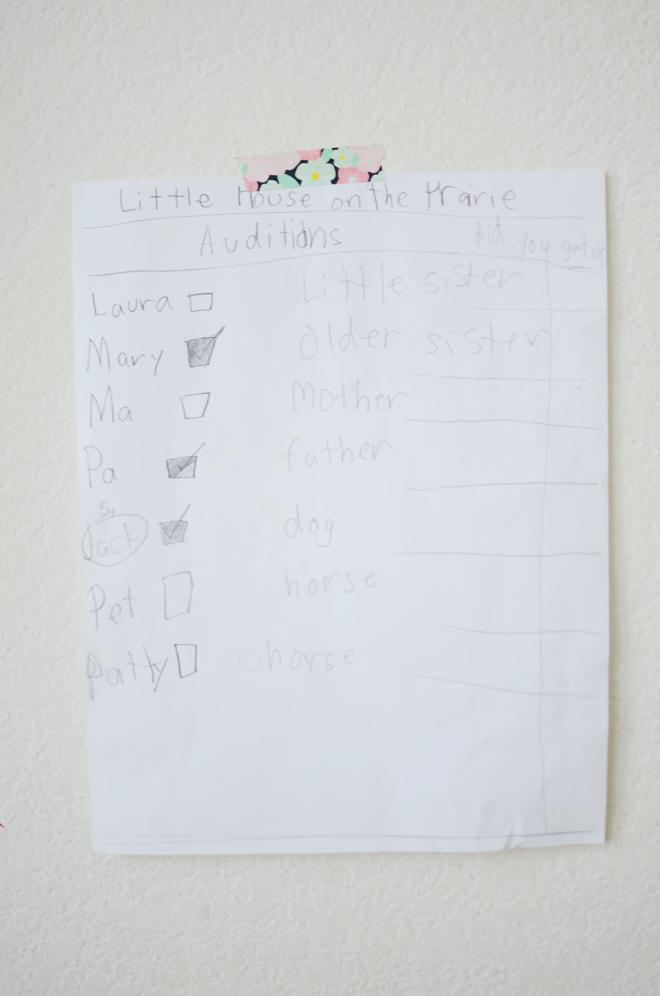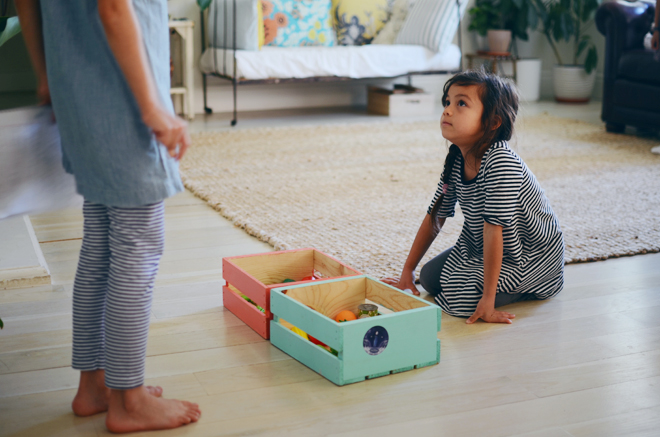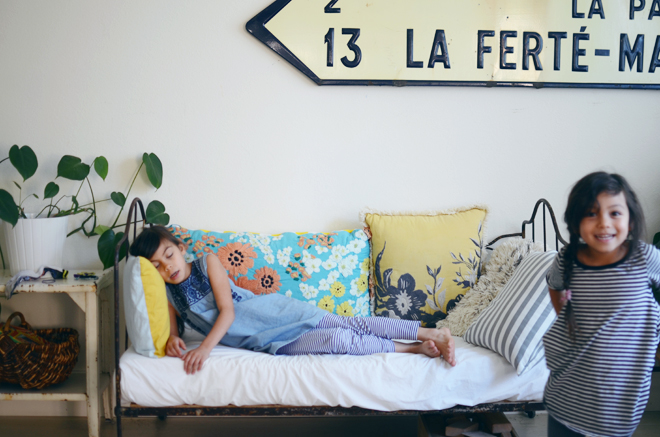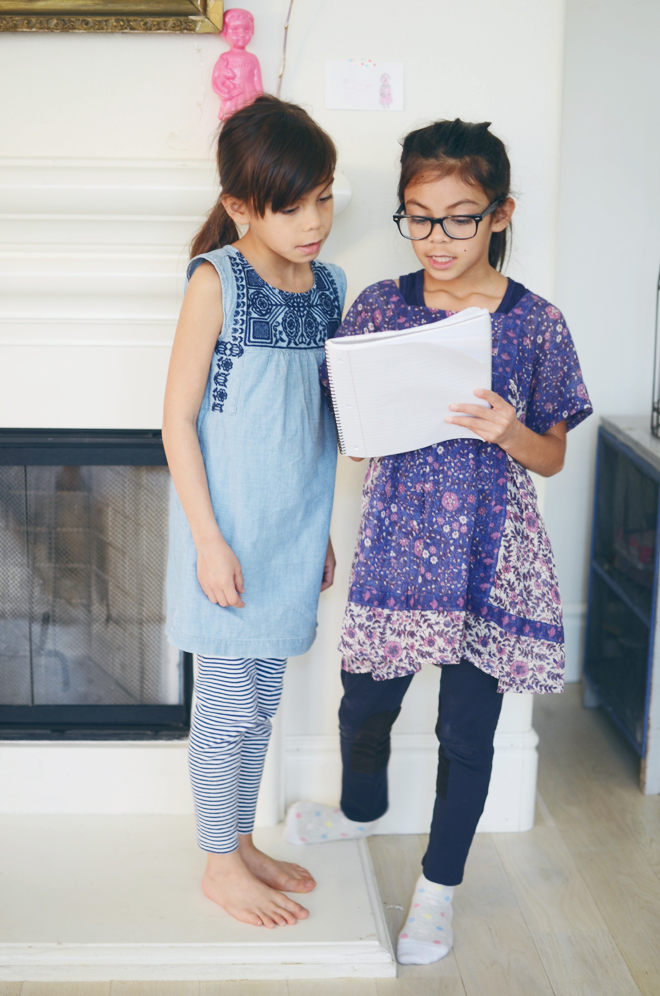 Schoola is an online thrift store and fundraising platform for schools to raise money to support their school. The money raised can go to save programs like art, P.E., and music. I loved all the extra curricular programs my elementary school offered when I was growing up, and while my girls don't go to traditional school, they are still part of a local, public, charter school, and get to take part in some of their special programs. I try to expose my kids to as much as possible to help them explore what it is they love.
When I think back to my years in elementary school, my fondest memories are the school plays I was involved in. I consider myself a pretty shy person now, an extroverted introvert, but I think I was less shy in elementary school. I remember auditioning for plays, though I never got the lead I wanted, I always ended up the narrator. I still remember the last line of one of the plays I was in … "Have a happy!" I tried to say it with as much gusto as possible. I enjoyed practicing lines with the other kids (probably because we got out of class to go to play practice), and all the happy nerves that went on right before show time. I remember the hustling about backstage and peeking out to see my parents in the audience. It was the best feeling.
The girls take a theatre class through our charter homeschool program, so they still get that school production experience. They have a play at the end of the year, and my girls have been telling me that theatre is their favorite class. Since they've taken to it so much, we decided to work on our own little production at home. We just finished reading Little House in the Prairie, and I had the girls pick out their favorite scene in the book and turn that into a script.
They studied their Bella and the Bulldogs script, and the one from their upcoming school production, combined the two styles and wrote theirs out. Then, once they had their script, they held auditions. They took this task pretty seriously, and assigned all the parts, but then Glow got fired from her part. I think she was fine with it because she wasn't taking direction very well.
True and Brave turned the playroom into their backstage area and it's filled with costumes and props they plan to use. When they rehearse, they clear out the living room, so they can use it as a stage. They were telling me all about how they planned out the "blocking" and they each take turns directing. They said they need to practice a little bit more until they are officially ready to present their show to us.
Even though we homeschool, my kids are still able to have lots of similar school memories to the ones I had. Not only do they get to perform in school productions through their charter school, but they get to make their own productions at home too. This is one of the glorious things about homeschooling, we get the freedom and flexibility to explore areas they really love. This is one of the reasons we homeschool. I know it's not for everyone, but it's right for us right now (and yes, we have plenty of bad days too). No matter if you go to traditional school or homeschool, it's important to help save (and encourage) enrichment programs at our local schools, so that's why I'm joining the #WhyISchoola movement.
Once they present their little show to us, I will be sure to report the outcome. I can't wait to see how they bring their favorite scene from the book to life.
on true: top, eBay. leggings, c/o schoola. on brave: tunic, old navy. leggings, c/o schoola. on soul: tunic, old navy. leggings, c/o schoola.
This post is in partnership with Schoola.
Request a bag
 and donate to the school of your choice. For every $5 you purchase on Schoola, $2 is donated to fund school programs. Schoola also partners with the 
Malala Fund
 to make sure all kids have access.
#WhyISchoola