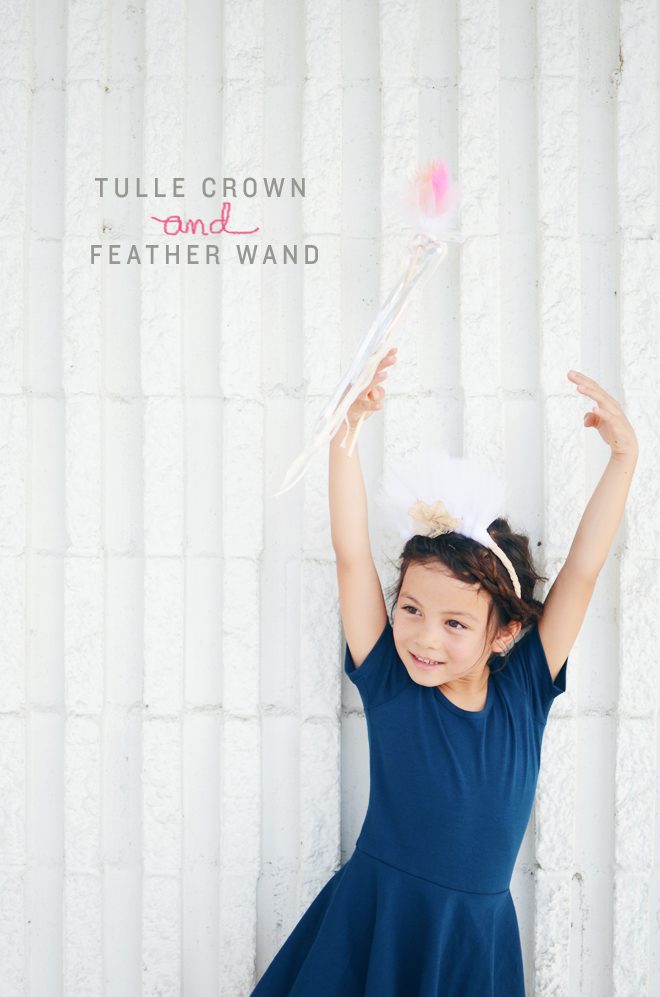 Tulle Crown and Feather Wand
Supplies:
Headband
Lace ribbon
Tulle
Scissors
Glue gun and glue stick
12″ dowel
Assorted ribbons
Assorted feathers
Directions for the crown:
Wrap entire headband with lace ribbon; glue as you go to secure ribbon in place. Cut out seven 10″ long pieces of tulle and Lark's head knot each one onto the headband. Cut a 5″ piece of lace and create a small fan and glue that onto the front of the tulle. Trim tulle into a crown shape.
Directions for the feather wand:
Glue 5-6 feathers onto the top of the dowel. Cut three 4″ long pieces of tulle, fold in half, and glue at the base of the feathers. Cut 24″ strands of ribbon and tie onto the top of the dowel.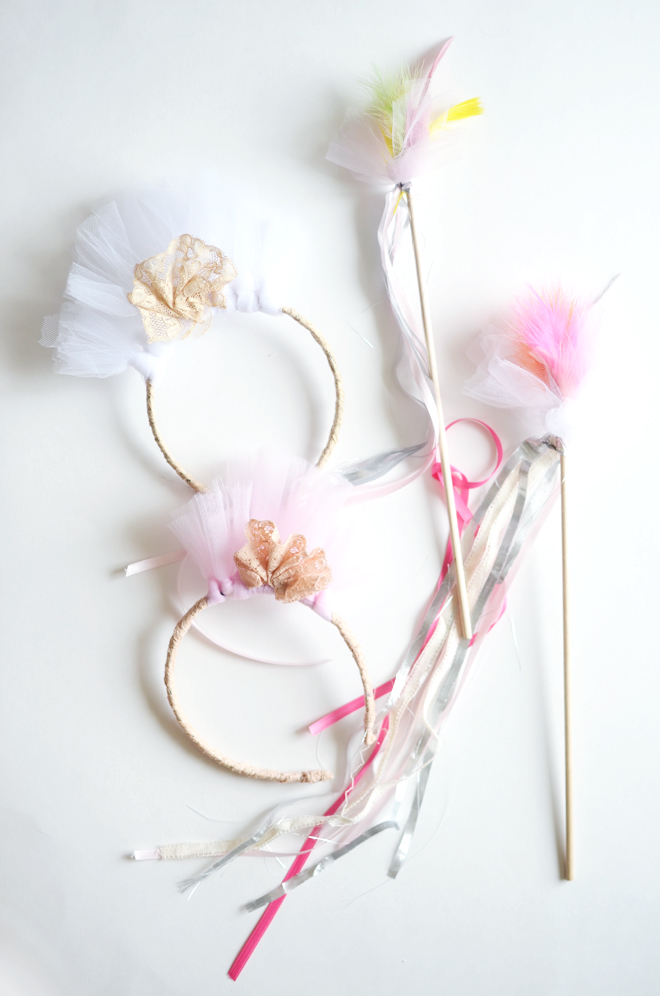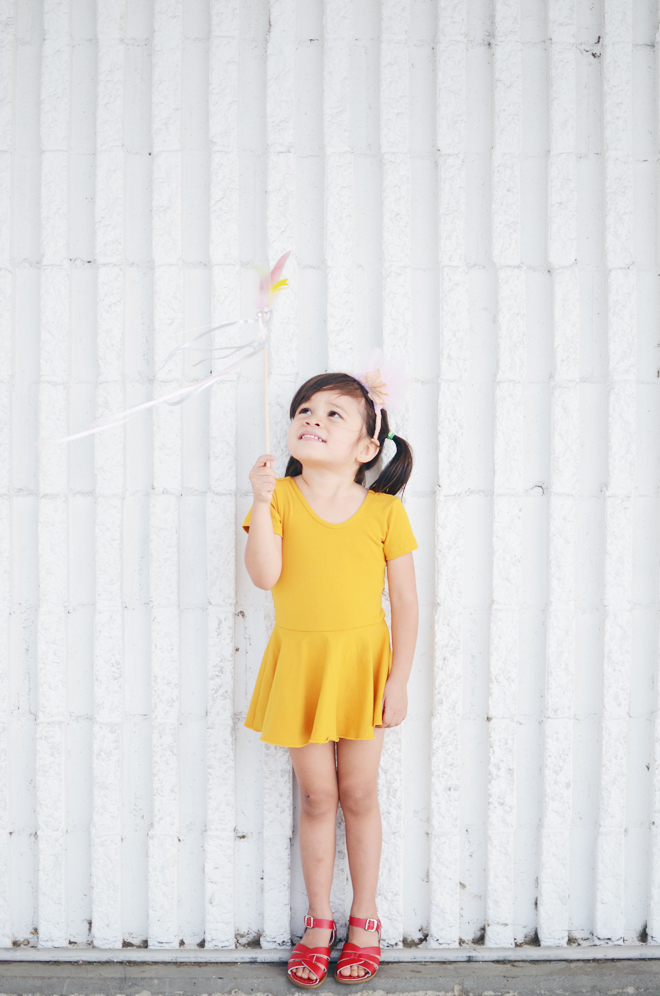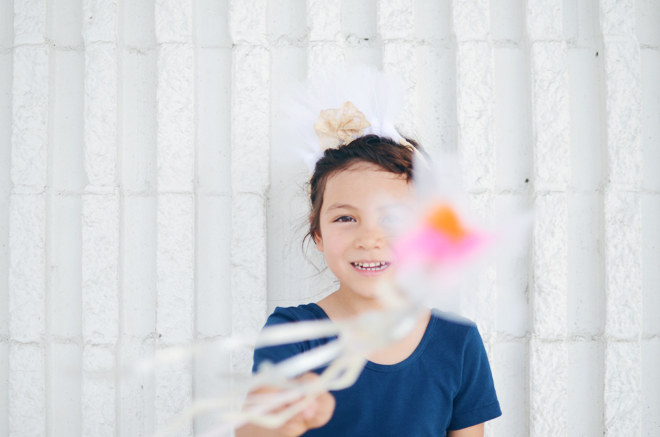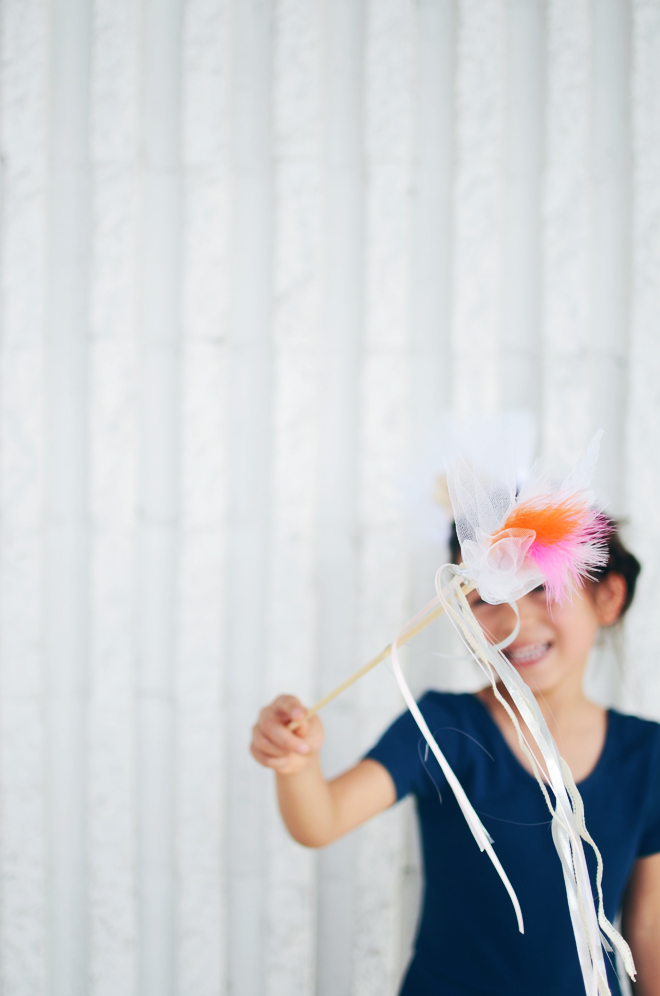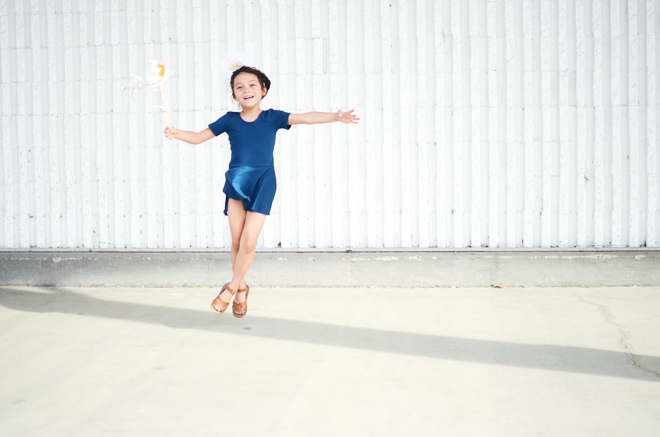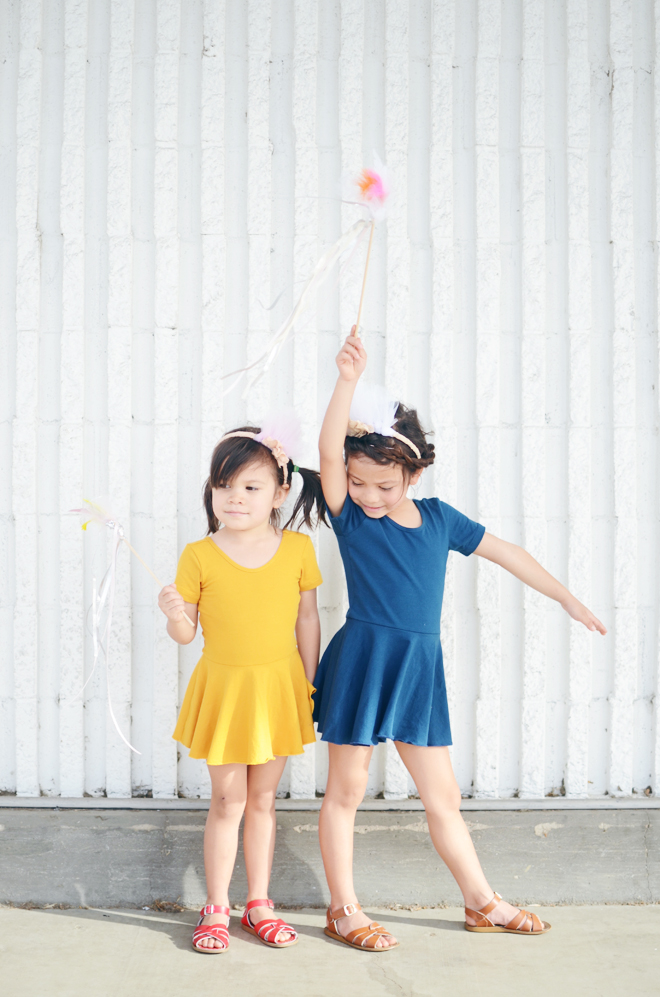 The wand is inspired by this one from Anthropologie. Most times, we rather make our own than buy, and of course, we needed to make a crown to match the wand. The girls say this crown and wand are perfect for fairies, so fairy wand and crown it is! We would love to make our version of this ruffle cape next.
Soul is our girliest of all. These playful ballerina-like dresses are just the type of thing she goes for. The minute after we made these crowns, she was itching to wear them. She's the one who is very particular about her hair, says she loves fashion, and is changing outfits several times a day (oye!). While at the same time, her favorite Star Wars character is Luke Skywalker and sometimes she likes to dress like him too. She also loves to play with action figures. I guess you can say she a well rounded gal.
on soul: glacier alice & ames dress and brown salt water sandals, c/o baby cubby. on glow: mustard alice & ames dress and red salt water sandals, c/o baby cubby.
Follow Cakies on YouTube here.
See other photos and videos by Christian and Reinna here.