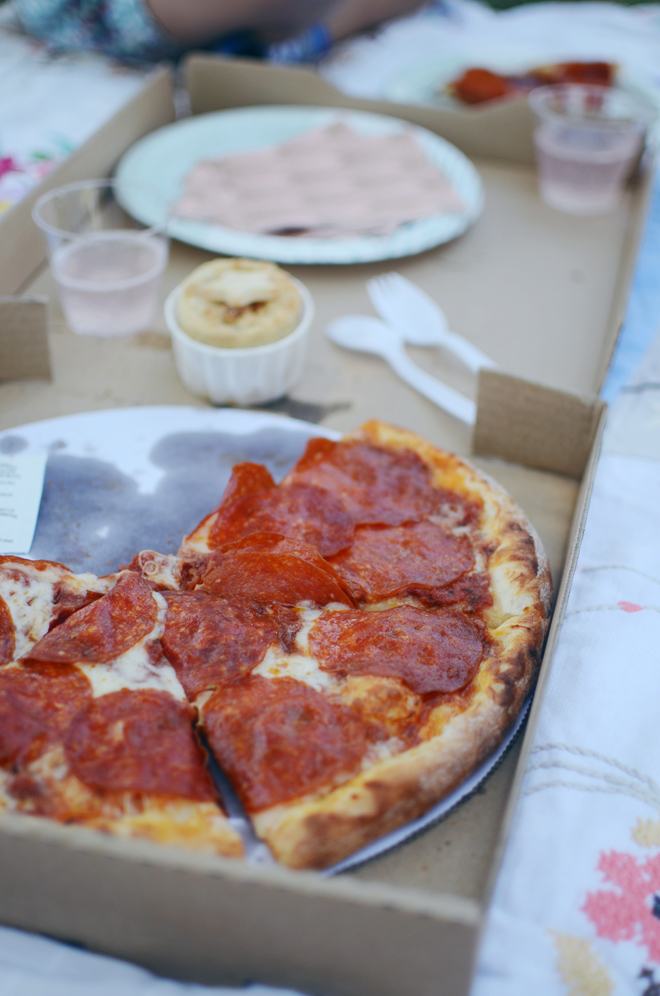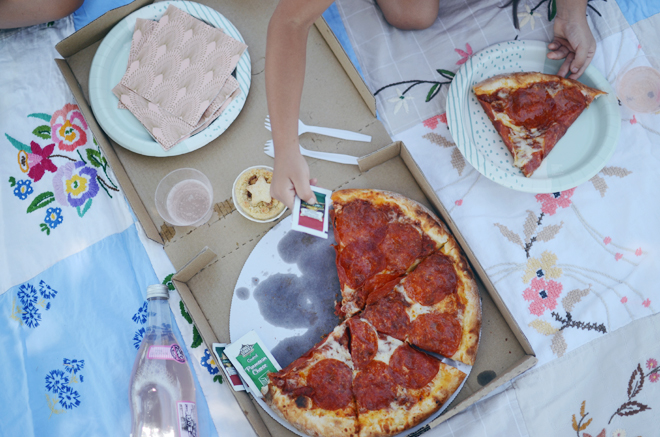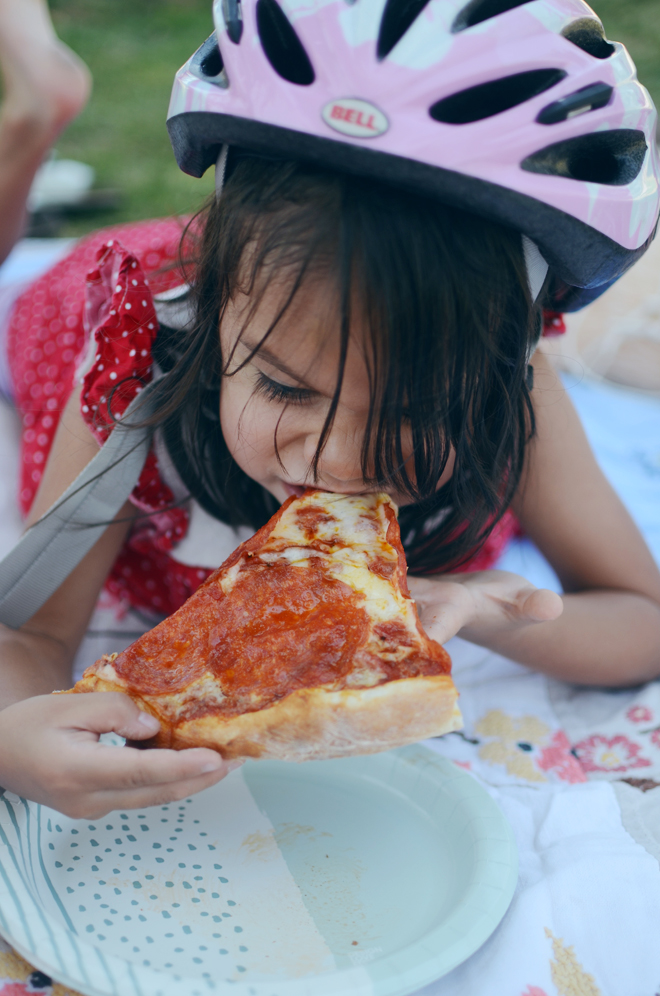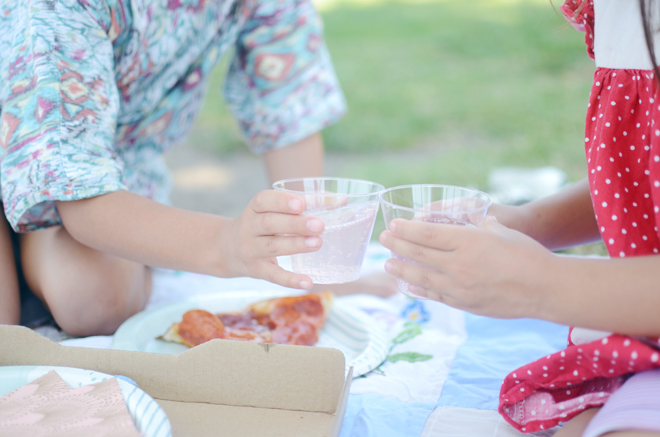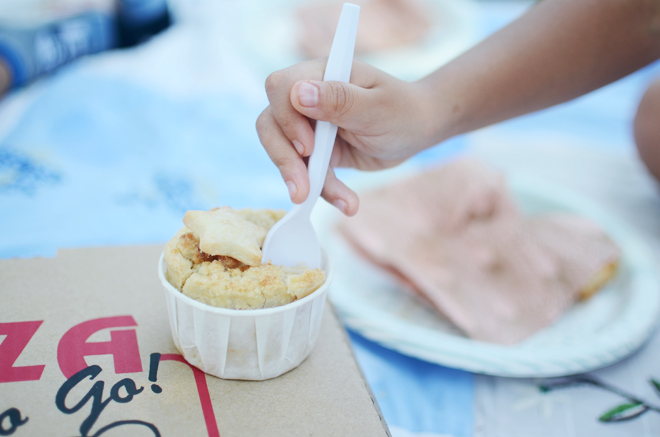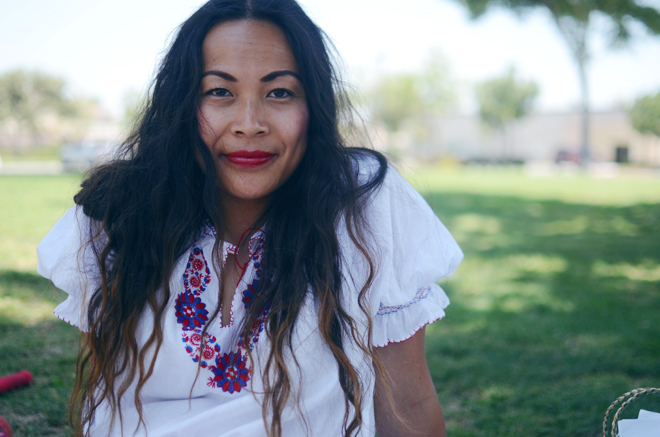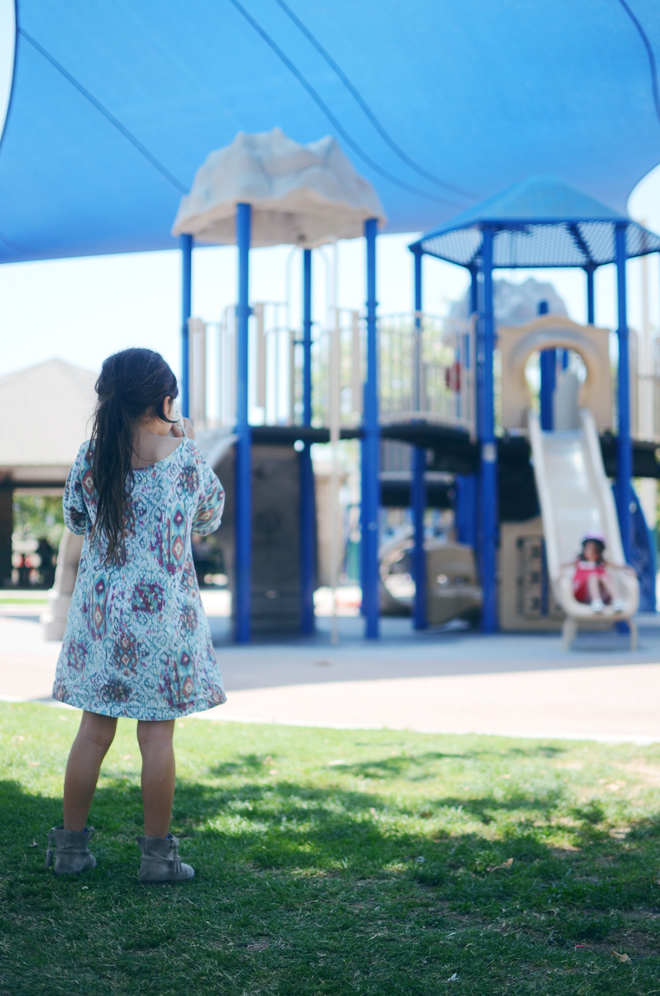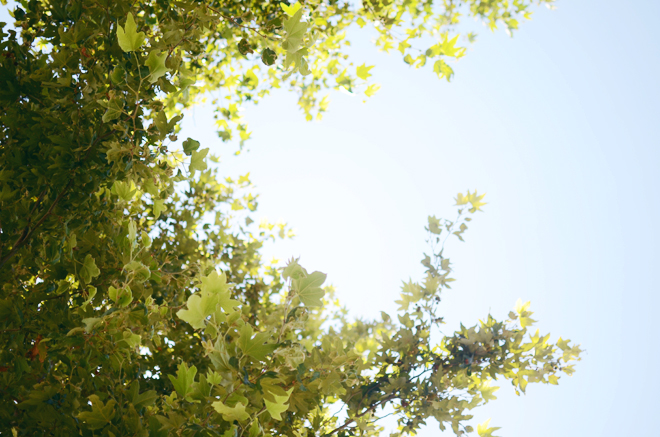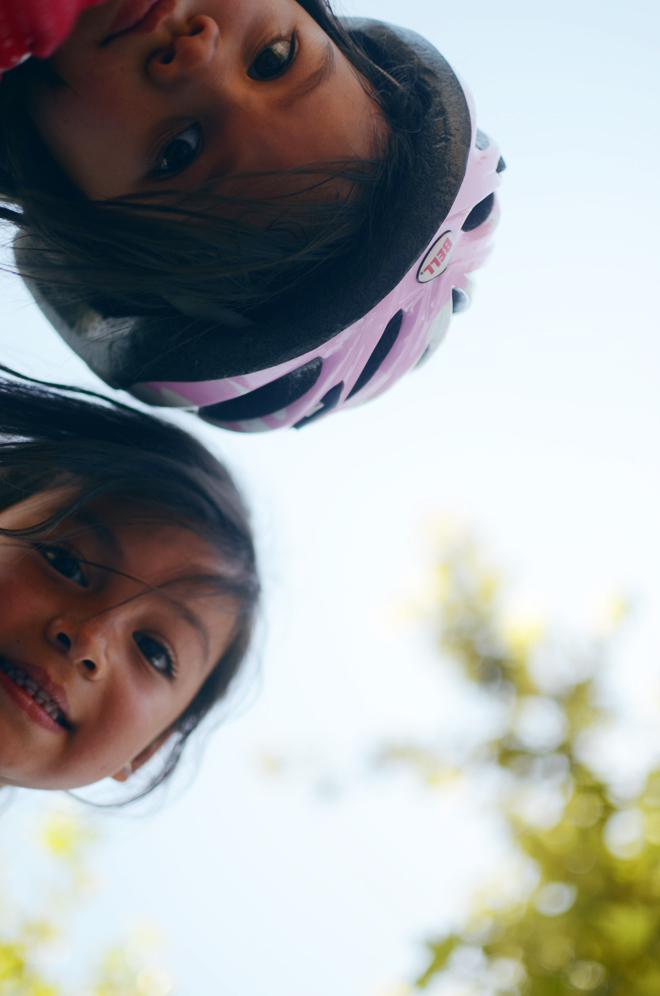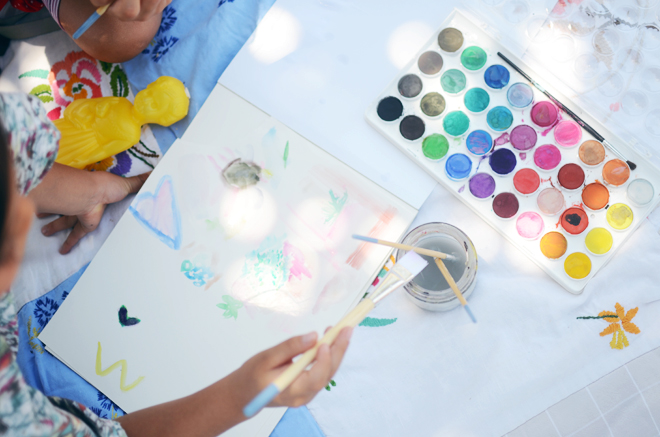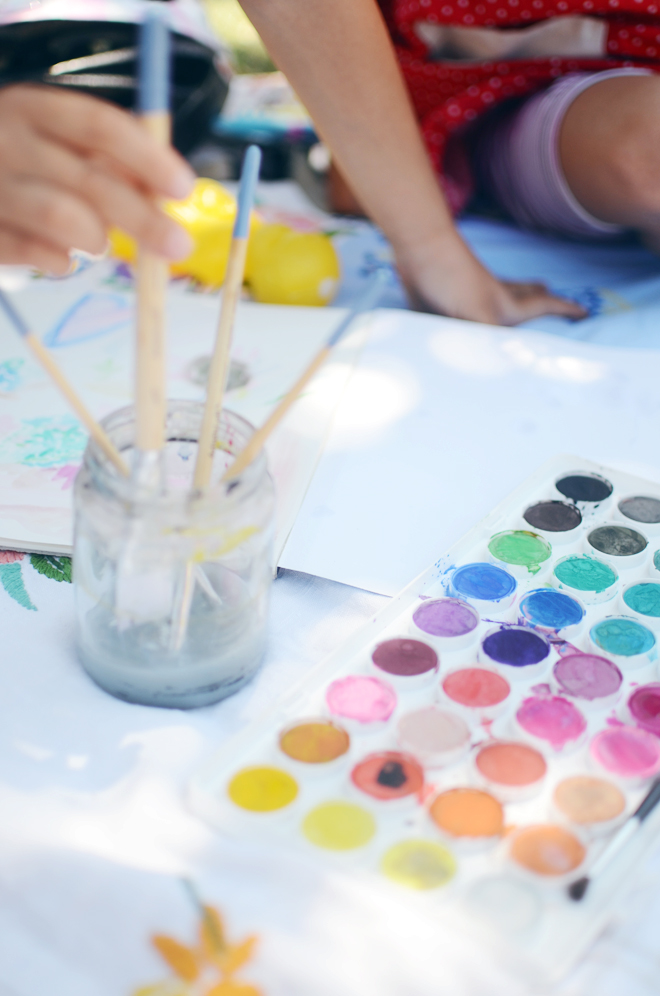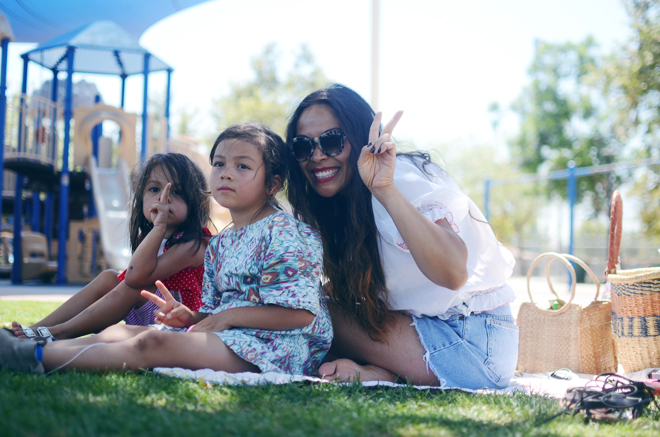 After our letter D-Day, I surprised the girls with P-Day! We had a picnic at the park with pepperoni pizza, pink lemonade, and pie from I Like Pie. The girls spent time playing at the playground, then I busted out watercolor, and the girls and I painted together.
While I was laying on the picnic blanket and staring up into the trees, I heard the girls giggling together on the playground, and I wanted to freeze that moment. It felt like the essence of summer.
We've been having such a lovely time together. The beginning of summer was quite busy here with flooring guys coming in and out, so we were stuck at home a lot, but I think all our letter adventure days are making up for it. If it's been light around here, it's because we are out having fun and enjoying the sun (still sharing plenty of pictures here).
I've been brainstorming other letter adventures we can do. I'm thinking A can be a trip to the Aquarium of the Pacific, antiquing (maybe this is more for me), and ice cream at A La Minute (again probably for me). Honestly though, they love antiquing and A La Minute just as much as I do. Well, Glow, probably not so much the antiquing as seen here. Anyone have any other letter day adventure ideas?